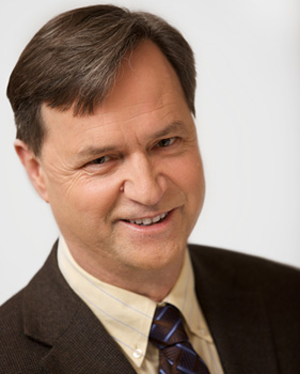 Environmental issues were prominent in the 2009 election, with Premier Gordon Campbell's carbon tax giving him claim to the green high ground over the Carole James-led NDP which campaigned to axe a tax many environmentalists supported.
While there are varying opinions on whether those positions made a difference to either side's results, less than two years later none of the candidates to replace Campbell appear ready to pick up the green agenda.
Indeed, there have been few mentions of environmental issues in the Liberal race. Former cabinet minister and recent talk radio host Christy Clark has mentioned the green technology sector and jobs. Others have staked out where they stand on the carbon tax, with Kevin Falcon pledging to freeze it after 2012 and George Abbott saying he would hold a referendum on whether or not to freeze it.
But nobody in the running to be the next premier has really claimed the issue.
As Nathan Cullen, a federal NDP member of parliament who considered entering the race to replace James heading the BC NDP sees it, "The Liberals are running scared away from Campbell's climate change work, some of which needs to be enhanced and continued."
And environmentalists -- some of whom are encouraging people to join the parties and try to sway the campaigns -- are wondering whether there will be anyone to support in the Liberal race.
'Concerning statements': eco-issues organizer
"We've seen a couple of concerning statements come out from some of the candidates," said Lisa Matthaus, the co-ordinator for Organizing for Change, an environmental umbrella group. "I appreciate the fact some are letting their positions be known."
OFC is sending questions to all the candidates in both races and will publish the answers.
The most likely Liberal candidate to win green support would appear to be George Abbott, whom the group Conservation Voters of B.C. once offered to endorse when he was running to be an MLA, an offer CVBC chair Will Horter said Abbott turned down.
But that doesn't mean Abbott, who was a berry farmer before entering politics, is saying the right things to win support now.
"At this point nobody's obvious," Horter said. "None of the candidates coming forward is perceived as in line with the environmental values of British Columbians."
Abbott supports freezing carbon tax
In an interview this week with The Tyee, Abbott outlined positions on several environmental issues.
Asked what result he'd like to see in his proposed referendum on the carbon tax, Abbott said, "My opinion is a pause is warranted." He would not, however, recommend rolling it back since that would mean also having to rescind income tax cuts and other ways the tax was made revenue neutral.
"There are many people who are strongly supportive of leading in the battle against climate change," he said, but added it makes little sense to be the only jurisdiction in North America with a carbon tax. It is "punitive," he said, to put the tax on industries such as greenhouse growers when their competitors across the border don't have to pay it.
On Enbridge's proposal to build a pipeline across northern B.C., Abbott said he would reserve his opinion until the National Energy Board has its say. He did observe, however, that "Enbridge represents an opportunity to increase markets in the Asia Pacific."
Offshore oil and gas exploration is unlikely to happen in the next 10 years and the provincial government should focus on developing industry in the northeast of the province instead, he said.
As for tanker traffic on the coast, he said, "I would not be among those calling for a moratorium on tanker traffic... I think it's both premature and probably unwarranted to take that step."
He said he's supportive of the Site C hydroelectric proposal for the Peace River, subject to regulatory approvals, and thinks B.C. should be exporting more energy.
In general, he said, he is open to any improvements in both sustainability and development.
I'm not an environmentalist: Mayne
The only other Liberal candidate to respond to The Tyee's requests for an interview was Ed Mayne, the former Parksville mayor.
Mayne criticized Campbell's carbon tax, saying it's not really a carbon tax unless the money goes back into things like transit, trains and home retrofits that cut greenhouse gas emissions. Asked if he'd support such a tax, he said, "To be honest with you, I don't think I'd be in favour of it."
Nor would he support increasing the current tax. It's not high enough to stop people from driving and hurts the people who can least afford it, he said. In many parts of the province people have little choice but to drive, he said. "You can't punish somebody for something you never give them an alternative for."
Asked if he would roll it back, he said, "I'd certainly like to have that conversation."
On other questions, Mayne was greener, though he allowed "I'm not what you call a great environmentalist." It would be better to put money into extending and improving the E&N railway, he said, than to follow Kevin Falcon's suggestion this week to put money into roads to ease congestion on the way into Victoria.
He said he wasn't sure whether proceeding with Site C or the Enbridge pipeline are good ideas -- he would want to consult and consider them fully before taking a position -- but that he supports exporting energy as long as it isn't to the detriment of the province.
Alternative energy
The province is missing an opportunity to lead a global shift, Mayne said. B.C. should engage its universities in an effort to build the green energy sector and develop manufacturing jobs, he said.
"My vision for British Columbia is to become the world's expert on alternative forms of energy," he said. "We've got the perfect attributes here for almost every form of energy." The province should be a leader on wind, tidal and solar energy, he said.
Mayne said he would only support offshore oil and gas development if he could be satisfied that there was no possibility of a disaster like the one British Petroleum had in the Gulf of Mexico last year. "Two years ago I would have said, 'What's the big deal?'" he said. "It would be nice to have the jobs, but I'm really not sure one offsets the other."
While environmental issues have yet to have significant debate in the Liberal race, nearly all the six NDP candidates at least mentioned "sustainability" and the environment when they launched their campaigns.
At this point the candidates have various goals, said Conservation Voters' Horter. They are building public support for their parties in preparation for a general election, but they are also focussed on reaching their existing members and saying the things they believe those people want to hear, he said.
Horter said CVBC would be happy to endorse someone, but doesn't have to if nobody is willing to go far enough to win that support.
The Liberals will elect a leader on Feb. 26 and the NDP will vote for theirs April 17.