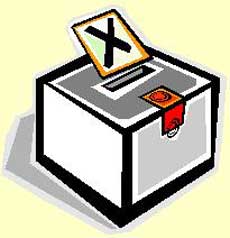 To win the B.C. election Tuesday, the New Democrats needed to sweep a dozen or more close ridings.
Instead, it appeared by early Wednesday morning that the Opposition party would get no more than a split in the province's key constituencies.
After redistribution, the BC Liberals entered the 2009 campaign with a lead of either nine or 11 seats, depending on how you distribute the 2005 results onto the new boundaries.
But any analysis of redistribution shows that there were plenty of close ridings on both sides. And both parties had hopes of knocking off some of the other party's close seats.
Here's a look at how each of the two main parties did in some key ridings. All these seats were decided by six percentage points or less on the redistributed 2005 results.
Plenty of these battles were nail-bitingly close -- and several were still undecided early Wednesday morning. Recounts are likely in at least a couple of these races.
Boundary-Similkameen
Early Wednesday, with 117 out of 118 polls reporting, the Liberals looked to be about to win this one, a victory for former Osoyoos mayor John Slater.
This was a riding the Liberals had been fighting to keep. And if the fourth-party B.C. Conservatives were going to be a factor anywhere, this looked like the place.
B.C. Conservative candidate Joe Cardoso was once the Liberal candidate here, until the party got wind of letters he wrote to the local paper in 2005 criticizing Premier Gordon Campbell.
Cardoso took more than 3,000 votes -- about 20 per cent of the total votes cast in this riding -- but it doesn't appear to have been enough to throw this seat to the NDP's Lakhvinder Jhaj, a convenience store operator.
Burnaby-Deer Lake
The NDP's Kathy Corrigan appears to have won this one with a slim 287-vote lead.
This is a riding the NDP had been hoping to knock off. A new riding created by redistribution, Burnaby-Deer Lake went Liberal by six percentage points when the 2005 results are transferred to the new boundaries.
Pundits agreed that this was a riding the NDP needed to take to win tonight's election. And the party's chances were improved by the fight over a new prison the provincial government tried to locate in the area.
The NDP were also boosted by the candidacy of Corrigan, a Burnaby school board trustee and the wife of Burnaby Mayor Derek Corrigan.
She was up against Liberal MLA John Nuraney, a backbencher who owns a string of A & W Restaurants.
Burnaby-Lougheed
The Liberals appear to have held this one, another riding the NDP needed to win to form government.
Veteran Liberal backbencher Harry Bloy won the Burquitlam riding by only a few percentage points in 2005. Redistribution helped him out a bit here.
As the last poll reported around midnight, Bloy held a lead of 822 votes over NDP candidate Jaynie Clark, an official with the B.C. Government and Services Employees Union.
Burnaby North
With 114 of 123 polls reporting, the Liberals were hanging on to this one by about 750 votes.
This riding was a tossup. On the redistributed numbers, the Liberals would have won this one by less than one percentage point.
Incumbent Liberal MLA Richard T. Lee appears to have pulled this one out, despite it being a traditional NDP area. Demographic changes in the area -- namely, a growing conservative ethnic Chinese population -- may have hurt NDP candidate Mondee Redman, a former Burnaby school board chair.
Cariboo-Chilcotin
With 84 of 85 polls reporting, the NDP's "Landslide Charlie" Wyse, a former Williams Lake councillor, appeared to be hanging on for another painfully close victory. Only 23 votes separated him from his Liberal opponent.
Wyse gained the Landslide nickname in 2005, when he won this riding by 114 votes -- 0.72 per cent of the total.
The Liberals were hoping their candidate this time around, Donna Barnett, a former mayor of 100 Mile House, would be able to knock him off.
Cariboo North
With all the polls reporting, NDP incumbent Bob Simpson appears to have won here by a whopping 430 votes.
This was another toss-up going into the campaign. The NDP won by a hair in the redistributed 2005 results and needed to hold on here to have a hope of winning overall.
Comox Valley
The Liberal's Don McRae, a teacher and Courtenay city councillor, appears to have won this one, despite the problems in the forest industry, which were thought to favour the NDP's Leslie McNabb, a log scaler and unionist.
The late Stan Hagen won this for the Liberals by three percentage points last time and the NDP had high hopes of adding this one to their Vancouver Island stronghold.
Kamloops-North Thompson
With 148 of 149 polls in, the Liberals were hanging on to this one by less than 550 votes.
This was another toss-up with no incumbent. The NDP's Doug Brown, who works for the Skeetchestn Indian Band, appeared late Tuesday night to be losing to B.C. Liberal Terry Lake, a veterinarian and former Kamloops mayor.
Maple Ridge-Mission
With 109 of 116 polls reporting, New Democrat Mike Bocking was down to a lead of 21 votes.
This one was yet another toss-up after redistribution. The Liberals and NDP were neck-and-neck, with no incumbent in the riding.
The riding had belonged to Liberal Randy Hawes, who lit out for the new seat of Abbotsford-Mission after looking at the results of redistribution.
Asked by Vancouver Sun columnist Vaughn Palmer to explain the relocation, Hawes replied: "Not many socialists in Abbotsford."
On election night, there may have been just enough leftists in Maple Ridge-Mission to give this one to the NDP's Bocking, a Vancouver Sun reporter and union leader at Pacific Newspaper Group. He had run unsuccessfully for the NDP in this area federally.
Liberal candidate Marc Dalton, a teacher and librarian, also had experience as an unsuccessful federal candidate, losing as a federal Conservative in 2006 in Burnaby-New Westminster.
This riding got some attention early in the campaign when Dalton was confronted by some homophobic comments he made in a 1997 e-mail.
North Island
The NDP's incumbent Claire Trevena, a former BBC journalist, appears to have won a reasonably comfortable victory here over Liberal Marion Wright, a former Kwakiutl Band chief councillor.
Saanich South
With all the polls reporting, the NDP appears to have pulled off a 400-vote victory here.
You might be getting sick of reading this phrase, but this was -- yes -- another toss-up with no incumbent.
The NDP's Lana Popham, who along with her husband owns the Barking Dog Vineyard, was pitted against Liberal Robin Adair, a former broadcast journalist.
Surrey-Fleetwood
The NDP's Jagrup Brar won here after moving over from his old riding of Surrey-Panorama.
The redistributed numbers made Fleetwood a very close NDP seat -- but a safer one than Panorama, which would have gone Liberal by 10 points in '05.
Brar was up against Liberal Jagmohan Singh, a realtor.
Vancouver-Fairview
The NDP's Jenn McGinn won this one in a byelection last fall by only 800 votes. However, she doesn't appear to have been able to hold on to it.
Liberal Margaret MacDiarmid, who lost in the byelection, is a family doctor and former president of the B.C. Medical Association. With 129 of 141 polls reporting, she had a lead of more than 1,000 votes -- a landslide compared to some of these battleground races.