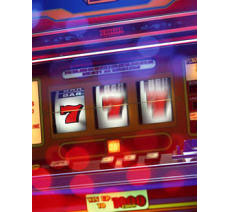 Private bingo hall and community gaming centre interests appear to have contributed more than a quarter million dollars to the provincial Liberals between 2002 and 2007.
But almost none of those donations were made via companies publicly-identified as bingo hall service providers in British Columbia Lottery Corp. annual reports released between fiscal 2002/03 and 2007/08.
Instead, a three week investigation by 24 hours shows 98 per cent of the donations came in the form of contributions from industry-connected individuals or companies whose president is a current or former gaming facility owner/operator.
And almost a quarter of the donations were recorded by the Liberals' as being made on the same day -- Feb. 15, 2005, three months before the last provincial election.
Of the seven individuals and couples who made corporate and personal donations on that date, six wouldn't or couldn't give details about those contributions.
The seventh was in Palm Springs and won't be returning to B.C. until Christmas.
When those donors -- as well as other owner/operators -- were asked why they contributed via companies other than their service providers, explanations ranged from "because [that was the company that] probably had some money in it" to "it was just the cheque I happened to have on me."
But John Becher, a Terrace bingo hall owner, volunteered a different explanation for his own donations -- one that has been denied by Tom Nellis, president of the association representing a majority of B.C.'s bingo halls and community gaming centres.
'That's what we usually do'
In a taped interview, Becher, who made those contributions in his own name, said Nellis has solicited donations for the Liberals at Registered Gaming Management Companies of B.C. meetings.
"And, generally, they don't want to have it through the actual company. They'd sooner do it on a private basis," said Becher, who has contributed a total of $10,000 to the Liberals, including a $4,000 donation on Feb. 15. "That's what we usually do. And then I'll just get a cheque back from my own company."
Asked about that practice, Becher -- who owns the Lucky Dollar Bingo Palace -- said, "It's just Tom's idea that it looks better than to have gaming supporting the government."
Otherwise, he added, "people will say, 'Gee, what's going on here. We can see why the government wants all these slots put in because they're being supported by the gaming association.'" -- a reference to a fiscal 2004/05 lottery corporation initiative that has resulted in the installation of 1,105 slot machines at bingo halls across the province.
No other current or former owner/operator contacted by 24 hours reported receiving advice not to donate through their service provider.
President of gaming group denies soliciting donations
For his own part, Nellis has denied soliciting donations for the Liberals at Registered Gaming Management Companies of B.C. meetings, stating in an e-mail that "RGMC is not a political fundraising organization. It is an industry business association."
Nellis also stated he has "absolutely not" advised owner/operators to make donations on a "private basis" because service provider contributions would look bad.
Although Nellis, who declined to name the members of the Registered Gaming Management Companies of B.C., wrote he has counselled "business associates to support the government of their choice."
Nellis, who is also chief executive officer of B.C.'s largest bingo and community gaming centre operator, hasn't made any donations through his service provider -- Playtime Community Gaming Centres Inc.
Instead, Dominion Catering Ltd., K&T Properties Ltd. and R&E Projects Ltd. -- three companies of which he's president -- have donated $121,849.
And he's also personally contributed $2,342 for a total of $124,191 -- the most of any owner/operator.
Asked why he hasn't made any contributions through his service provider, Nellis stated it was "a personal decision."
He described Dominion Catering and R&E Projects -- two lottery retailers -- and K&T Properties as "private" companies.
Elections BC 'reviewing' the matter
Elections British Columbia communications director Wendy Stewart says her agency is "reviewing and considering the information that has been provided" by 24 hours. "And we need additional time to review the matter."
Bingo hall and community gaming centre interests also donated $4,100 to the New Democrats between 2002 and 2007.
Other apparent contributions made to the Liberals by those interests have included:
* $30,000 from Newton Square Properties Ltd. According to a Liberal financial report, the company's principal officer is Len Stuart, a founding partner of Boardwalk Gaming and Entertainment Inc. -- Canada's largest bingo hall operator.
In an interview with 24 hours, Jordan Gnat -- who is president of both Boardwalk and Newton Square Properties -- said he didn't remember the donation, which was one of several gaming contributions made on Feb. 15, 2005.
But, according to him, Newton Square Properties is "a real estate firm. That has nothing to do with bingo... You're making a conclusion that's not correct."
Stuart is also identified as the principal officer for the numbered company 428675 B.C. Ltd., which contributed $31,000 between 2002 and 2003.
But Stuart, speaking to 24 hours while fishing in the Bahamas, said he doesn't know anything about donations from the numbered company or Newton Square Properties.
"The problem is, I'm retired," he said. "I've got investments in about 15 or 20 companies. I don't really follow what Jordan does, to be honest with you. And, unless somebody is making a big acquisition for millions of dollars, people don't really bother me."
On March 28, 2004, 428675 B.C. Ltd. was amalgamated into another numbered company -- 427967 B.C. Ltd., the service provider for two of Boardwalk's three British Columbian bingo halls.
Gnat is also the president of 427967 B.C. Ltd.
* $7,200 from Otter Properties Inc. and the now amalgamated Tower Plaza Inc. John Major is president of both companies, as well as Good Time Bingo Hall Inc. -- the service provider for community gaming centre Chances Good Time Prince George.
Asked about those donations -- along with the $4,200 in personal contributions made by Major and his wife -- Major said, "I'll donate to who I want, what party I want and I'm not ashamed of it. And I'll do it from whatever company I want to. But that's my business," before hanging up.
Six years ago, Major -- who is also the operator of the Treasure Cove Casino -- made headlines in the Prince George Citizen after making the biggest individual contribution to the Liberals in 2001 -- contributing $58,055.
* $23,000 from B-11 Holdings Ltd. and 7779 Ventures Inc. The companies' presidents are Patricia and Gary Hart.
Patricia is also president of Enterprise Entertainment Ltd., the service provider for community gaming centre Chances Kamloops.
Asked why she and her husband have made most of their donations through B-11 and 7779 Ventures rather than Enterprise Entertainment, Patricia said she didn't see the relevance of the question.
"We have various companies in B.C. and Alberta and have donated to a lot of things over the course of our business life," Patricia answered, adding she wasn't uncomfortable making donations via her gaming service provider.
In fact, Enterprise Entertainment donated $400 to the Liberals in 2007.
In an earlier interview, Gary said he couldn't comment on the $5,000 B-11 and 7779 Ventures each donated to the Liberals on Feb. 15 without looking at the couple's records.
Although he said, "I don't comment on who we support or why."
* $14,500 from MTS Enterprises Ltd. and 593904 BC Ltd., including $6,000 on February 15.
Merle Gardner is president of both companies, as well as Lucky's Ventures Ltd. -- the service provider for Chances Signal Point in Williams Lake.
Asked about her Feb. 15 donation, Gardner said, "It's a while ago. I can't give you any specifics on it."
She also said there was no reason that donation came from MTS -- a lottery retailer --rather than her gaming service provider.
"Possibly it was just the cheque that I happened to have on me," Merle suggested.
* $7,400 from V M Holdings Ltd., its president John Vetter and his wife Betty.
Vetter was also president of Vetter Management Services Ltd., the service provider for the now closed Bear Mountain Bingo Hall in Dawson Creek.
The company was sold to Great Canadian Gaming Corp. on Oct. 1, 2004.
All of the Vetters' donations -- including a $5,000 contribution on Feb. 15 -- were made after that sale.
"As far as that date, I really couldn't remember any significance to it or anything," said John.
* $6,500 from Kings North Development Corp., $6,000 of which was donated on Feb. 15.
Mark Eraut is the president of that company along with 319968 BC Ltd., the service provider for Bingo Bingo Esquimalt.
But Eraut didn't remember any details about his Feb. 15 donation.
In response to a question as to why he made those donations via Kings North Development rather than his service provider, Eraut said "I can't tell you [anything] other than the fact that I support the Liberals province-wide and I support them with whatever company" has money in its account.
Related Tyee stories: