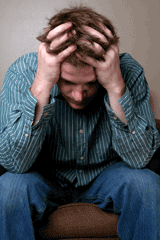 More than two years after B.C.'s chief coroner promised to start tracking gambling-related suicides, the Coroners Service still can't say how many people in this province are killing themselves because of gambling problems.
Back in November, 2004, Chief Coroner Terry Smith said his office would soon begin keeping statistics on suicides related to gambling.
There had been some dramatic gambling-related suicides in the news. The media and the New Democratic Party had been asking why, unlike most other provinces, B.C. did not track such cases.
At first, Smith defended his office's policy of not collecting such information, saying that it was too hard to come up with meaningful statistics.
Then, in November 2004, Smith announced a change in policy. The Coroners Service hoped to begin tracking gambling-related suicides by April 1, 2005, Smith told the Victoria Times-Colonist.
"One of the factors that B.C. coroners will consider when investigating suicides in the future will be whether the deceased had a gambling problem and what role that played in the death," the Times-Colonist reported.
Two years after that self-imposed deadline, the Coroners Service still has no information on gambling-related suicides.
'They don't want to know'
"We don't classify our suicides like that," Coroners Service spokeswoman Terry Foster told The Tyee last week.
She said she didn't know why the service doesn't track gambling-related suicides.
"It could be in development," she said.
Gambling opponents say it's no secret why B.C. still hasn't come up with a way to track suicides related to gambling.
"They don't want to know," said Sol Boxenbaum, a Montreal counsellor and critic of the gambling industry.
Boxenbaum, co-founder of Viva Consulting, which helps problem gamblers, said all Canadian governments have a gambling problem.
"Wherever you go, the government in power is addicted to the quick fix with the revenue," he said. "And they don't care about the consequences."
Issue flagged decade ago
While it is impossible to get precise numbers on gambling-related suicides, many experts believe that it is a serious problem across Canada.
The Canada Safety Council cites a 1996 report to the federal government that found that "suicide attempts among pathological gamblers are much more frequent than among the general population."
As well, the report concluded, "suicide attempts are more common with pathological gambling than with any other addiction."
The Safety Council estimates that 200 Canadian compulsive gamblers kill themselves every year.
"For every suicide, five gamblers with self-inflicted injuries could end up in hospital," the council says.
Studies also link gambling addiction to bankruptcy, family breakup, domestic abuse, assault, fraud, theft and homelessness, the Safety Council says.
Coroner: 'Total autonomy'
Gambling critics argue that, by expanding gambling and profiting from its revenues, governments must share some of the guilt for these tragedies.
And they note that in B.C., the solicitor-general's ministry, which is responsible for both promoting and regulating gambling, is also in charge of the Coroners Service.
In the past, Chief Coroner Smith has strongly denied any political influence in the collection of data on gambling-related suicides.
"I have total autonomy to collect this data as I and my staff see fit," Smith told the Vancouver Sun in 2004, at the same time that he was pledging to collect information on gambling and suicides. "The sol-gen would not interfere. I've never discussed it with the sol-gen."
Recent BC suicides
In recent years, there have been a few well-publicized gambling-related suicides in B.C.
In September, 2002, Shyh-Shiang Tung murdered his wife, doused their East Vancouver home in gasoline and set it on fire before committing suicide.
His two children and their grandparents escaped before the house exploded. A coroner's inquiry concluded that Tung was in financial trouble because of his losses at the Gateway Casino in Burnaby.
A little over a year later, Dorothy Dilling, a housekeeper at Royal Inland Hospital in Kamloops, snuck into the Village Green Casino in Vernon, even though she had placed herself on a list of persons voluntarily excluded from casinos in B.C.
Dilling proceeded to lose $2,000 on slot machines, then checked into a room in the hotel adjacent to the casino. There she hanged herself in the shower.
In September, 2004, Dilling's husband, Stan, got drunk and rigged a bomb from a propane tank and a torch. He thought briefly about driving the bomb into a Kamloops casino, then changed his mind and dismantled it.
He ended up in court anyway, where he said he had hoped that if he threatened to blow up a casino, the police would shoot him and end his misery. He was banned for a year from going near B.C. casinos, their employees or offices of the B.C. Lottery Corp.
It's difficult to say how many more cases like Tung and Dilling exist because there are no comprehensive national statistics on suicide and gambling.
National stats vary
In 2003, the Canadian Press surveyed coroners across the country and reported that 10 per cent of all suicide victims in Alberta had been linked to gambling, while in Nova Scotia, the figure was 6.3 per cent.
The rate for Quebec, however, was much lower: 2.6 per cent.
After that story ran, chief medical examiners from across Canada agreed at a national conference to try to track suicides in which gambling appeared to be a factor.
The next year, the National Post calculated that there was an average of 85 gambling-related suicides a year across the country -- not counting B.C., which did not collect any data, and Prince Edward Island, which did not return the Post's calls.
The Post calculated that provincial rates for gambling suicides varied widely, from one per cent of all suicides in Ontario to 10 per cent of all suicides in Alberta.
Other factors?
Since then, the national picture has become even murkier. Nova Scotia quietly stopped collecting data in the summer of 2004. The province's chief medical examiner said the old numbers were not reliable, but NDP critic Jerry Pye suggested that the province didn't want inconvenient facts to conflict with gambling revenues.
"Here's the government offering a source of entertainment, and a source of entertainment where some people are committing suicide as a result," Pye said. "If someone committed suicide on a ferris wheel, I can assure you the minister of labour would be there trying to find a way to prevent it."
There are a number of problems with making sense out of these national numbers. For one thing, people often have more than one reason for committing suicide.
They may be depressed, they may have medical problems, they may have suffered a broken relationship. If gambling is one of a number of contributing factors, how much weight should it be given?
As well, each province collects its figures differently.
When Nova Scotia collected data, for example, coroners specifically asked the family of suicide victims whether the deceased had a gambling problem. That would explain why Nova Scotia's rate was higher than a province like Quebec, for example, where a suicide is recorded as being gambling-related only if a family member volunteers the information or if gambling is mentioned in a suicide note.
'No easy task'
Many experts believe the numbers that do exist underestimate the problem.
Boxenbaum, the Montreal counsellor, said that he knows of gambling-related suicides that were not recorded as such because either no one mentioned gambling or the next-of-kin lied about the deceased's gambling problem.
Douglas College criminologist Colin Campbell, who has written widely on gambling, acknowledges that "identifying gambling as a cause of suicide is no easy task."
Still, he said, B.C. should try to meet the challenge.
"In points east of British Columbia there have been some fairly sensational suicides," Campbell said. "People in the parking lot of a casino blowing their brains out."
However, he said, there is little hard evidence beyond such dramatic anecdotes to back up critics' claims that gambling is the main cause in a great number of suicides.
Coming up with a reliable way of tracking such suicides, as the chief coroner promised in 2004, would help answer that question, Campbell said.
Related Tyee stories: