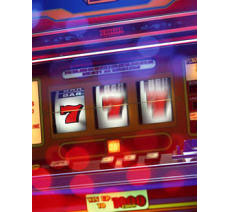 [This article was updated on Oct. 8. See Editor's note inserted in text below.]
A quiet plan to introduce slot machines to more than 30 bingo halls throughout British Columbia could soon see pretty much every community in the province flooded with the machines.
The plan, which would see bingo halls re-branded as "community gaming centres," dates back to the start of this year, says Brian Butters, a B.C. Lottery Corporation spokesperson who explains the plan was adopted at the urging of the companies that run the bingo halls.
"The game of bingo has been on a downward spiral," he says. Revenues have been dropping, not just in B.C. but across North America. To give revenues a boost, it's necessary to pull in people who don't ordinarily go to bingo halls. "The idea is to attract a younger consumer to the type of facilities formerly known as bingo halls," he says.
A look at BCLC annual reports, however, shows that bingo revenues have been in anything but a "downward spiral."
Numbers contradict claims
In 1996/97 the the BCLC made $4.1 million from bingo, in 1997/98 they made $18.1 million and in 1998/99 it was up to $42.7 million. By 2003/04, this year's report shows, bingo revenues had rocketed to almost $194 million, up $542,000 from the year before.
According to Butters, revenue from all the bingo played in the province didn't start flowing through the BCLC until part way through 2002, making it difficult to make comparisons for any but the last two years. Asked if he could back up the "downward spiral" claim by providing older financial information from the industry, he said he'd send figures by e-mail. Two weeks later, that message still hasn't arrived. Butters explained the contradiction in the available figures by saying, "The number of player visits have been on a decline . . . but the average spent per visit has gone up." New bingo halls in Kelowna and Kamloops have also boosted the province's total bingo revenues, he says.
[Editor's note: After this article was published, Butters provided figures stating that bingo revenue in B.C. dropped from $205.9 million in 1999 to $195.7 million in 2004. Butters provided profit figures for 2004 only: $20.4 million.]
Gambling revenues up $500 million
It wasn't supposed to be this way.
A New Era for British Columbia, the platform booklet on which the B.C. Liberals fought the 2001 election, promises, "A BC Liberal government will stop the expansion of gambling that has increased gambling addiction and put new strains on families."
Since 2001, total gambling revenues coming into the BCLC from all its operations--casinos, lotteries and bingo halls--have jumped by about $500 million. They hit an all-time high of $1.9 billion for the fiscal year ended March 31, 2004.
Solicitor general Rich Coleman, who is responsible for the BCLC, was unavailable to comment on the plan to put slots in bingo halls, the rapid expansion of gambling in the province or the Liberals' broken promise to stop the industry's growth.
Before a bingo hall is allowed to add slot machines it has to get the approval of its local municipal council. The Gaming Control Act requires the council to get "community input" and consult with any neighbouring municipal governments. According to Butters, municipal governments are offered 10 percent of the revenue from the new slots. Minutes from a Courtenay city council meeting in May show that Butters estimated revenues to that city would be about $110,000 a year for 25 machines, and $440,000 for 100.
So far, he says, Williams Lake, Kelowna, Dawson Creek, Fort Nelson and Campbell River have all given the okay to slots in bingo halls, and the machines could be operating in some places as soon as September. Courtenay, Powell River and Vernon are all close to giving their approval, and considerations are also underway in Coquitlam, Kamloops, Mission, and Prince George.
'Opportunity to convert all of them'
Butters says the BCLC has had discussions with "several municipalities" in the capital region and a number of others in the Lower Mainland, but nothing has moved forward yet. The goal is to have at least eight approved by March, he says.
Playtime Bingo in Saanich and Langford Drop-in Bingo are both owned by Playtime Community Gaming Centres Inc., the same company that owns the halls moving forward with slots in Campbell River and Courtenay. Based in Vancouver, the company owns a total of eight bingo halls in B.C., and until October, 2003, it was called Pacific Fundraising Limited.
"We have the opportunity, with municipalities' support, to put an application forward and convert all of them," says Tom Nellis, the president, CEO and largest single shareholder of Playtime. "We're not certain that out of eight, eight cities will be approved," he says, but within the next year they'll make the pitch to all of them.
City councils and the public need to hear the arguments for converting the halls, he says, in order to make an informed choice.
Community groups get nine percent
Of the $1.9-billion the BCLC brings in from all its operations it puts $170 million back into some 6,000 community associations and organizations. Says Butters, "We think it's important to protect the bingo industry because of its importance in funding charity organizations throughout the province."
People wanting to gamble can already do it illegally through the internet, Butters says, and for most people in the province there's already a casino or a new community gaming centre nearby. "You can't stop it by a municipal boundary. They just drive into the next community that does offer it . . . It's not an activity that can be curtailed or stopped by council. It's just whether they want to have it in their community." And having it in their community, he adds, means creating some jobs and getting a share of the money.
Slots social harm debated
Creating more opportunities to gamble doesn't mean more people will get hooked on an addictive activity, Butters says, the same way opening bars doesn't create more alcoholics. "The number of problem gamblers in our province is pretty much the same as it is everywhere in North America. It's a small percentage. More gaming in more of these facilities doesn't create a larger problem. It's a constant."
A Statistics Canada report called Fighting the Odds said in December, 2003, that there are 120,000 problem gamblers in Canada, and another million are at risk of problems. Over 170,000 of those people are in B.C.. One of the factors that put people at increased risk of developing a problem, the report says, is access to more addictive forms of gambling, such as video lottery terminals.
"Slot machines are the most addictive form of gambling, period," says Garry Johns, a 50-year-old Burnaby man who has been sentenced to 16 years in jail for crimes he says he committed to feed a gambling addiction. If you compare gambling to drug use, he says, "Keno and slots are the crack cocaine. Once you do it you're hooked. God forbid you win. Once you win you're hooked deeper." A representative of the Victoria branch of Gamblers Anonymous says about eight to 10 people come to the organization's weekly meetings at the Royal Jubilee hospital. Most have run into trouble playing casino games like blackjack and slots, while some have been "hardcore" high-stakes poker players. Individuals with a problem will always find somewhere to gamble, he adds, but creating more opportunities "isn't a good thing."
'Addicted to revenues'
"I think that would be a very unfortunate step to take," says Maurine Karagianis, an Esquimalt councillor who is seeking the NDP nomination to represent Esquimalt-Metchosin in the next provincial election. "I'm very unhappy about expanded gambling in any way."
If we're going to expand gambling in the province, she says, we need to have a broader public discussion about it, instead of the way it's happening now. "It's by stealth. I don't agree with that either."
A Saanich councillor, David Cubberley, says, "I think the community in the broad sense doesn't want it, and we don't want the government in Saanich to become addicted to gaming revenues, because it's a slippery slope."
He says he isn't "a prude" who's opposed to gambling for moral reasons, and he can also see why municipal governments would be compelled by the argument to expand gaming. "Let's face it, we are cash-strapped as a level of government," he says. But when you add in the associated social costs, which he says are well documented, the short-term boost to revenue may be outweighed by long-term problems. "I think it's the wrong path. . . . It's a problem to become reliant on gambling to finance public goods."
'Don't see big picture'
Cubberly calls bingo a relatively "innocuous" way to gamble and says, "Some forms are more addictive than others, and probably the slots are one of those forms." Adding them to a bingo hall would really change the social and community feel of the place, he says.
"The government's so far behind they don't even see it," says Garry Johns, talking about the social costs of gambling. "They see free money. It's much the same as the gambler who's chasing free money. They don't see the big picture."
Johns figures he has "created at least 2,000 victims" through lying, cheating and skipping debts. He says about 80 percent of the people he meets through Gamblers Anonymous say they have committed a crime -- bank fraud, writing phony cheques, stealing from a spouse, embezzling from an employer -- to support a gambling habit.
He describes leaving an 80-year-old family friend in a "pool of blood" after he robbed him. "That's where the addiction takes you."
Andrew MacLeod, a staff writer for Monday Magazine in Victoria, wrote The Tyee's four-part series about how the new welfare rules are affecting the poor in B.C.