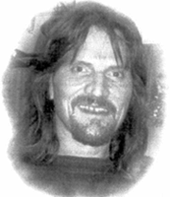 At least 56 homeless British Columbians died during 2006 and 2007, according to provincial statistics obtained by The Tyee.
B.C.'s homeless died at a rate that's at least 19 per cent higher than the general population, according to the office of the chief coroner.
"These deaths were preventable," said MLA David Chudnovsky, a New Democrat who serves as the opposition critic for homelessness. "These are people who would still be alive if they'd had someplace to live."
The report tallies 31 homeless deaths in 2006 and another 25 in 2007. But housing advocates criticized the coroner for excluding the deaths of some formerly homeless people who died in hospital.
"Our governments are culpable for these preventable deaths," said David Eby, an attorney at Pivot Legal Society. "People are literally dying in the streets."
Overdoses, blunt injuries, hangings
The office of the chief coroner prepared this report in response to requests from The Tyee. Among its findings:
The death rates among homeless persons in 2007 was 21.3 per 10,000 people, while the rate among the general population in 2006 was 17.9 per 10,000. So using the coroner's indirect comparison, B.C.'s homeless population is dying at a rate 19 per cent higher than the general population.
Two thirds of the homeless dead were living on the street, while the remaining third lived in a homeless shelter. Thus the (uncalculated) rate of death among street homeless is higher than 19 per cent above average.
Poisoning by drugs or alcohol was the leading cause of death, followed by blunt injuries (e.g., hit by a car), hangings and stabbings. One drowned and one died of smoke inhalation. Another nine deaths are either undetermined or still under investigation.
All of those counted were found in B.C.'s cities: 13 in Vancouver, 11 in Victoria, four in New Westminster, three each in North Vancouver and Surrey, and two each in Chilliwack, Kelowna and Nanaimo.
Young and Aboriginal
Aboriginals represented 14.3 per cent of the deaths in the coroner's report, while comprising just 4.4 per cent of B.C.'s population.
The largest group died in their 40s, making up 34 per cent of the total. Another 28 per cent died in their 50s.
Fully 16 per cent died in their 30s, and 14 per cent in their 20s.
Only three of the homeless individuals counted by this report (5 per cent) made it into their 60s. And only one died in his 70s.
"These are pretty shocking statistics," said Judy Graves, who co-ordinates the City of Vancouver's street outreach program. "People are dying far too early because they are living outside."
"People who live outside rarely if ever are able to obtain basic needs such as proper nutrition, adequate sleep or medical follow-up," Graves explained.
"Certainly the people I see on the street are aging far more quickly than the people I see inside. Those living rough are more ill even than those who live in SROs," Graves said.
"I find it quite horrifying that the majority of these deaths occurred well before the age of 59," she added. "I'm turning 59 right now, and I expect to have a great deal more life ahead of me."
'Expected' deaths excluded
"This looks like a very good beginning," Graves said. "But it raises an awful lot of questions."
First question: why did the coroner exclude "natural/expected" deaths from these figures?
"Many homeless people have hepatitis C, or AIDS, or both," Eby noted. "Are we to understand that if one of these people died in hospital as a result of one of these diseases, their death is not included in these statistics?"
"We know that 86 per cent of the people living on the street are hepatitis C positive," confirmed Graves.
Second question: were the deaths of previously homeless individuals also excluded?
The report explains its methodology this way: "Cases were retrieved from the B.C. coroners service database if 'no fixed address' was given as the home address, or if the word 'homeless' appeared in the case circumstance notes. Each case was reviewed and only those found to meet this definition of homeless were included in this report."
"I suspect this report doesn't include people who had spent a significant portion of their lives living rough, but happened to be housed at the time of death," Graves said.
"People move in and out of homelessness," she explained. "When talking to someone on the street, it's not unusual for them to tell me they've been homeless '13 years, on and off.' We usually manage to have them moved inside during the last year of their lives. So they would not be recorded as 'no fixed address' even though they'd spent the last 10 to 15 years of their life living rough."
'This is an undercount'
"I think it's really significant that the province has begun to collect these statistics. But this report relies on a degree of accuracy in reporting that simply does not exist," Eby said.
"I have no doubt but that this is an undercount," he said.
Eby suggested the coroner's office add a check box to its forms that would identify whether the deceased was without a home or previously had been homeless. He noted that the creation of an Aboriginal's check box had significantly improved reporting.
The report also appears to minimize its own findings. For example, the 2007 homeless death rate was compared to the 2006 average death rate. The coroner's office said this odd comparison was made because figures for the 2007 average rate were not yet available. But a spokesperson for the office was unable to explain why the coroner did not simply compare the 2006 average to the 2006 homeless rate -- which happens to be 24 per cent higher than the 2007 rate.
Also curious was the coroner's conclusion that there are 11,750 homeless people in British Columbia. The coroner cited as its source a credible report by the Centre for Applied Research in Mental Health and Addiction. But that report conflicts with B.C.'s "official" position, oft-repeated by Housing Minister Rich Coleman, that B.C. is home to only 4,500 to 5,500 homeless residents.
Had the coroner used Minister Coleman's figure as its baseline, the rate of homeless deaths would have more than doubled.
Neither Housing Minister Rich Coleman nor the coroner's office responded to The Tyee's requests for interviews on Wednesday.
Media complicit in underreporting?
"I find it interesting to read that there were eight homeless deaths in Vancouver in 2007," Eby added.
"I can only recall media coverage of one homeless death that entire year," he said, referring to the passing of Chris Giroux, who suffocated in a downtown dumpster.
"I think the coroner's office -- which has apparently held back this data for at least two years -- has played a role is causing these deaths to be overlooked. But I also think these deaths have been ignored by Vancouver's news media, and as a result, overlooked by our society."
Eby has called on the coroner's office to investigate the January death of Darrell Mickasko, who had been turned away from an overflowing shelter. He and his companion wound up camping just three blocks away, where they huddled for warmth over a tiny stove. They were engulfed in flames when the stove exploded. Mickasko's companion, Pamela Erickson, is still in a Vancouver burn unit.
"Darrell was a real fighter. He knew when people had done him wrong, and he wanted to set things right. That's why I knew him, " Eby said. "He was a big guy -- six-foot-three and heavy set -- so when he came to the office, you knew he was here."
Eby added, "I can't imagine a more disrespectful way for a person to die than because they are homeless."
Related Tyee stories: