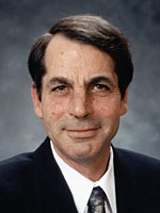 The battle over the rights of miners to stake claims on other people's property is heating up.
Although it might come as a surprise to many British Columbians, owning a piece of property doesn't give you title to the mineral rights that lie beneath that land.
And if someone else lays a claim to those rights, they can start drilling and digging on your property whether you want them to or not.
That principle has been written into law in this province since the gold rush of the mid-19th century.
But in 2002, the Liberal government amended the Mineral Tenure Act, removing a section that prohibited miners from "obstruction or interference" with activities or buildings on private land.
The government also made it easier to stake a claim on someone else's land. For $25, you can get a miner's licence. Then you can go online and buy the mineral rights, at 17 cents an acre, for whatever unclaimed property you like.
Miners have even claimed the mineral rights to a vacation home on the Sunshine Coast belonging to Premier Gordon Campbell.
Grassroots meeting
Last weekend, landowners from across the province met in Vernon to tell their stories. The meeting was organized by the B.C. Landowners Rights Group (BCLOR), which has been fighting to give property owners more say in what can be done on their land.
Nelson-Creston MLA Corky Evans was there, and on Tuesday he described the meeting in the legislature.
"We started with a woman who owns the Australian Ranch north of Quesnel, which has been in her family since 1903," said Evans, the opposition critic for agriculture and lands. "She advised that a former minister from the NDP came with a mining company and said to her, 'We're digging coal on your land,' and she said, 'Oh no, you can't do that. I've been ranching here since 1903.'
"The mining company said, 'Oh no, the rules say we can now mine on your property.'"
Evans said the woman had intended to pass the ranch on to her 27-year old daughter, who had gone to college to learn to how to run it in a businesslike fashion.
But after the miners showed up, Evans said, "She was afraid that she was passing on a coal mine and not a ranch."
'Whatever we want'
Evans said the meeting also heard from a retired Crown prosecutor, whose vacation home near Princeton was staked by a company hoping to develop coalbed methane.
"He told us that when the coalbed methane company came and said, 'We're going to look for methane underneath your land,' he said, 'Oh no, you can't do that. We have to have a tribunal.'
"They said, 'No, the provincial government has stripped your rights to have a tribunal. We get to do pretty much whatever we want.'"
The retired prosecutor tried to charge Campbell with criminal conspiracy, Evans said.
"Of course, the deputy attorney-general or assistant deputy stopped the court case from going forward," Evans said. "But here's this older gentleman saying the rules that have existed for 800 years for private land owners -- not to stop business, but to have an input, to have some way to negotiate -- have been stripped."
An 80-year-old rancher from Rock Creek, in the Southern Okanagan, attempted to use the government's complaints procedure when miners started drilling holes on his property. Under the government's revised procedures, "he goes straight to some lawyer who is completely uninterested in water, soil, cattle, trees or how rural people live.
"All of it comes down to money: 'How much are we going to pay you for each hole?'
"Now he's got ten-inch holes that a horse can break its leg in all over his property, and there's 175 parts per million radioactive material coming out of those holes.... And he's pointing out that he has been stripped of his private land owner's rights by the present government...."
'Victoria's secret'
Said Evans: "Some people at the meeting called it Victoria's secret, and they didn't mean underwear."
Evans said that he is happy that high commodity prices mean that mining is thriving in B.C.
"Everybody's working, and I like that.
"But we greased the process by stripping private land owners of their ranchland and their farmland and their retirement -- their right to well-being where they live."
Evans spoke during debate on a bill that would require miners to give property owners notice before moving mining equipment onto their land. The bill was given third and final reading by the legislature following the debate.
The amendment doesn't go nearly far enough, Evans said.
"The minister wants us to believe that by sending those people a letter before they start drilling, we're going to solve the problem?" he asked. "I would submit that what's going on here is we are using a tiny little amendment to hide what has actually happened, which is a striking stripping of private land owners' rights to property and negotiation."
Krueger lashes back
Kevin Krueger, the minister of state for mining, accused Evans of using "inflammatory" rhetoric.
"The truth is that no rights have been, as you put it, stripped away from private land owners by this government," Krueger told the legislature.
Krueger said that it's rare for landowners to end up in a dispute with mineral-rights holders.
When it does happen, he said, "a one-person arbitration board attempts to resolve the differences, and if that process is not successful, the second step involves a full arbitration hearing."
Krueger attacked what he called the New Democratic Party's negative attitude toward mining and said that he met a mining investor recently in Toronto who told him:
"If it was still an NDP government, your title would have to be Minister Responsible for Not Mining."
He read from a letter that he had sent to members of the Landowners Rights Group stating that this week's amendments "seek to strike a balance between promotion of economic growth through access to land for mineral exploration and the expectations of landholders to use their land in the manner they are accustomed to."
Rancher won't rest
But Rob Westie, a Vernon-area ranch owner and one of the founders of the Landowners Rights Group, said the battle is just beginning.
"They just woke up a sleeping province," he said Thursday in an interview.
Westie, who said he has voted Liberal or Social Credit all his life, said the government needs to rein in the mining industry.
"The way the government is allowing them to run roughshod over us is nothing short of treason."
Related Tyee stories