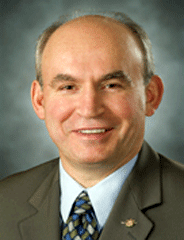 The dispute on Bluenose Mountain that touched off a grassroots rebellion of British Columbian landowners has reached a new, nerve-wracking level according to one of the parties, ranch owner Rob Westie.
Westie and his neighbour Kurt Yakelashek made news, first in a June 14 Tyee story and then on CBC and elsewhere, with their charges that the B.C. government is too lenient in awarding mining prospectors entry and privileges on private land.
Westie and Yakelashek claimed that a former squatter on Bluenose Mountain named Bruce Essington was invading and marking their property, having bought mineral rights to their land over the Internet for 17 cents an acre. Essington lacked the financial means and expert knowledge to own or operate a mine, and he allegedly told Yakelashek he staked the claim in response to a real estate decision by Yakelashek that bothered Essington. Essington, who lives in an old tarp-covered truck, has been known to occasionally wear night goggles and carry a gun on his self-appointed rounds.
Four weeks after The Tyee published the story, Westie says Essington still roams his land, which lies about 10 kilometres from Vernon. Westie says he has moved his wife and child off the mountain out of concern for their safety. "I sleep with a knife beside my bed. My windows are always open so I hear everything now. My daughter should not have to live in this kind of fear. Canadians shouldn't have to live in this kind of fear."
Essington could not be reached by phone by The Tyee.
Laws loosened in 2002
Meanwhile, the case grinds slowly through official channels.
And Minister of State for Mining Bill Bennett has indicated that such cases may mean the province's mining legislation needs to be reviewed, according to a report in the Vernon Daily Courier.
Westie and Yakelashek are angry with the B.C. Liberal government for changes to the law in 2002, which enabled people to buy mineral rights over the Internet and loosened restrictions on "free miners'" access to privately owned property. Their outrage sparked the formation of the B.C. Landowners' Rights Group, a coalition of property owners across B.C. who are upset either because their land has been affected by mining legislation or because they fear the possibility.
The gold commissioner in Westie's region, who has jurisdiction over the early stages of landowner-miner disputes, has now ruled that Essington's claim is valid and not a "nuisance." That means that Essington is now entitled to mine his claims, but only so long as he can reach an agreement with the landowner over the terms of land use. Unsurprisingly, few disputes stop at the gold commissioner. Phase two, to bring the disputing parties to an agreement, involves the Mediation Board. That board has a go at settling the dispute, but the board chair only has authority to settle the monetary terms of an agreement. If a landowner will not be appeased by financial compensation, he is considered not to be negotiating in good faith. The next step involves the Arbitration Board. Like the mediating chair, the arbitrating chair can only settle the financial terms. If the landowner wants to contest the permit itself, he is at a loss. In the arbitrator's decision, final financial terms are set, not to be revisited, and both parties are expected to accept the terms. For the landowner who considers his property financially invaluable, there is no recourse.
Instead of following this route, Westie will file a new claim with the gold commissioner under the Mineral Tenure Act's "Complaints as to valid title" section.
Police haven't visited
Still in place is the gold commissioner's order that Essington stay off "private land" until the matter is fully settled. But the gold commissioner's writ was addressed only to Kurt Yakelashek and did not specifically include Westie's land in the order.
Westie fears the situation is only getting worse on the mountain. After finding Essington wandering on his land before sunrise on July 10, Westie shared harsh words with him and decided to move his wife and nine-year-old daughter out of their home "until we can be guaranteed some security."
The Lumby police officers who are reviewing Westie's unauthorized entry charge against Essington have yet to set foot on Westie's property. "They haven't stood where Essington was standing, to see the view straight into my living room window," says Westie.
Westie says Chief Gold Commissioner Gerald German called Westie to express his regret about the situation, and his MLA, Tom Christensen, said he wished there were something he could do. Westie isn't interested. "We want Campbell," he says. "I'm declaring war on him now."
Some related cases in B.C.
Fuelling that "war" waged by the BCLOR, says Westie, are other cases around the province where mineral rights owners are in conflict with property owners.
In 2003, a company that mines clay for kitty litter entered a Kamloops property belonging to the Bepple family to begin mining. The Bepples lost their lawsuit and their land.
Since January of 2005, the Sechelt Peninsula has been staked by aggregate miners who have already begun taking core samples in preparation for turning parts of the upscale community into a gravel pit.
In September of 2005, a coal mining company staked the Yorstons's property, Australian Ranch, located outside of Quesnel. The property had been in the family since 1903.
As of February 2006, Joe Falkoski's 26-year-old farm near Rock Creek is the site of a barite mine owned by Zena Capital Corp. of Vancouver. There will be a 40,000-50,000 ton excavation and a 60-foot deep hole where Falkoski's hayfields used to be. Appeals to the gold commissioner, Mediation Board and Arbitration Board were unsuccessful.
'Holes in mining law'
The June 19 Vernon Daily Courier article reported that, "Bennett did say that the situation in Bluenose Mountain, where the subsurface rights were purchased right out from under several property owners by an individual, has brought up some of the holes with mining law. He added that the situation is extremely rare in B.C. 'One of the things we're going to have to pay more attention to is private land and prospector's rights,' he said. 'If I was dealing with a private company (rather than a single prospector) this wouldn't happen.'"
When The Tyee attempted to follow up with Minister Bennett for further details, the trail stopped with his media relations officer, Tamara Little, who said that "ministries often review legislation," and suggested that people not make too much of the minister's "statement."
Bennett, she says, "may" have the ministry review private land issues, but for now he's only "thinking about whether that's necessary."
Kendyl Salcito is on staff at The Tyee.
Related Tyee stories: Salcito's previous story on the conflict between landowners and mineral rights holders can be found here; Mining Minister Bill Bennett wrote a letter of response to that article, which The Tyee published here; and Monte Paulsen revealed that a firm had used the Internet to stake the mineral rights beneath the premier's own vacation home.