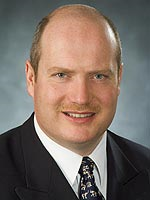 In a major decision, two bills that would have greatly restricted the public's access to government information have been deferred indefinitely. (Two stories on these bills were posted in The Tyee on May 9; they can be read here and here).
In a surprise move, and citing concerns that were raised, Government House Leader Mike De Jong told the BC Legislature on May 10 that Bill 23, the Public Inquiry Act (which would have allowed cabinet to keep secret the final reports of public inquiries) will not proceed this session.
"Government believes it would be beneficial to hear further from those with views," said De Jong. Liberal MLA Blair Lekstrom had also spoken out against the changes.
Also deferred will be section 9 of Bill 30, which would have allowed government to keep secret information from its public-private business partnerships. De Jong noted objections to the bill by Information Commissioner David Loukidelis.
De Jong didn't mention if these bills would ever be reintroduced, but because of so many complaints being raised to them over the past week, it seems unlikely they will be reintroduced in their original forms.
The third bill to be deferred was Bill 32, the Adult Guardianship and Personal Planning Statutes Act, which was strongly opposed by the BC Coalition for People with Disabilities.
De Jong's announcements were greeted with applause in the house.
Stanley Tromp is FOI caucus coordinator of the Canadian Association of Journalists (CAJ)