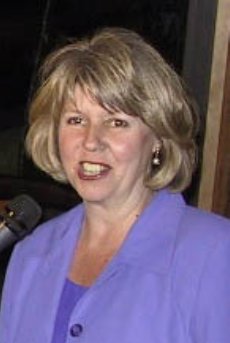 When B.C. Green Party members meet in Kelowna for their annual general meeting this weekend, they will be asked to vote on whether they continue to support leader Adriane Carr. But some party members say it's not just leadership that is at stake, but the ideological underpinnings of the party itself.
"Because Green values span the old political spectrum, there's a tension between those who come from the right and the left, and I expect we're going to see some of that played out at the AGM," said Carr.
A disappointing outcome in this year's provincial election has left the party with an identity crisis. After an initially buoyant campaign, which saw the Greens polling as high as 30 percent in some ridings, support plummeted to just nine percent by election day, leaving the party with no seats in the legislature.
"Given the results of the election, it would be unusual if the Green Party was not addressing issues such as relevance and attractiveness to voters," said Jane Sturk, who hopes to be elected to the party's provincial council over the weekend.
'They'll welcome me'
Many members agree that the party needs to make some major changes before the next election. What they disagree on, sometimes quite adamantly, is the nature of those changes. The philosophical divide has pitted some traditional Greens against more mainstream members who want to take the party down unfamiliar paths.
Perhaps the most high profile of the new breed of Greens is Deputy Leader Dennis Perry, an ex-investment banker from West Vancouver who joined the party in March. His political views fall decidedly to the right of the old guard, and he thinks "it's a little sad" that environmental issues, which concern everybody, have come to be associated with the left. He knows his prominence in the party makes some of the more traditional members uncomfortable.
"Is there a little concern given my close ties to the business community?" said Perry. "Yes, but I think as people get to know me more they'll welcome me."
Perception problem?
If the Green Party follows Perry and Carr's lead down the middle, can it expect to garner more votes from people who have traditionally voted BC Liberal?
Carr points out that while the party has, in past elections, lured NDP supporters, this year it found support among disenchanted former Liberals.
"They're stronger in our party now," she said.
One of these ex-BC Liberals is Janek Kuchmistrz. He worked for Gordon Campbell during the 1996 election, but ran as a Green candidate this year. He thinks the party has an image problem.
"We have to look at how we're perceived," said Kuchmistrz. "People perceive us to be still an ecological fringe party on the left."
It is a sentiment that doesn't sit well with Greens such as Colleen McCrory, a former deputy leader.
"I like the fact that we're an ecological fringe party that got 197,000 votes," said McCrory.
She said she welcomes debate within the party, but added, "I hope that we stay on the course we're on."
Policy matters
While members including Carr eschew political labels, saying that the Greens draw support from across the spectrum, even she admits that the party's rhetoric of universality often falls apart when it comes to making policy.
"Social and economic policies in part show bias in that old left-right tension," she said.
And policy is at the heart of the Green Party's existential dilemma.
"The Green Party is always under pressure to say, 'This is a full-fledged political party that could form a government. It is not a pressure group masquerading as a political party,'" said Allan Tupper, a political scientist at UBC.
The sentiment is not lost on members who know that if the Green Party wants more votes in the next election, it will have to show where it stands on a wide range of issues including the economy.
"I think the electorate would love to love the Green Party, but until we know where we're going, it's pretty hard for them to say, 'Yep, I want to go in that direction too,'" said Andrea Reimer, a Vancouver Green Party school trustee who is also an active member of the provincial party.
'Very corporate friendly'
Kuchmistrz thinks that the party has been unfairly pegged as anti-corporate. "We're not anti-corporate," he said. "A lot of the tax solutions and investment solutions that we propose are very corporate friendly."
Sturk also believes the party needs to reach out to the business community in order to gain credibility with voters.
"I personally believe that the Green Party has to see industry as a positive force for change in society," she said.
"I know there are individuals within the Green Party who I talk to, who share my belief, and I'll see if I get on council and I can bring that kind of thinking into a more constructive public forum within the party," added Sturk.
But the idea of cozying up to big business makes some of the more traditional Greens like Reimer uneasy.
"I have heard people say in the party that we should cut corporate tax and I can tell you personally that I'm not a fan of that," she said.
The health care rift
Another hot button issue is a proposal floated at last year's AGM to incorporate private health care into the province's medical system.
"Should health care be privatized?" said Reimer. "I know the answer in my mind, but I know there are party members who have a different answer, and that's a pretty fundamental thing to be not in agreement on."
Ian Hignell who brought the original proposal forward, thinks there is a knee-jerk reaction to any mention of privatization in regard to health care.
"We're dealing with denial," said Hignell. "If you really look at the way our system is right now, we have a de facto two-tiered system."
Hignell plans to put forward a resolution this weekend that the Green Party adopt a model of health care based on partly-private European systems, which he said are more affordable and cut down on wait lists. He thinks the Green Party is uniquely positioned to tackle the political hot potato that is health care.
"Trying to solve the problem scares the daylights out of all the other parties," he said.
"If someone came along, in my opinion the Green Party, and offered solutions that are proven to work in other jurisdictions, I think this would definitely help move the perceptions off a purely environmental scene," added Hignell.
But the issue of privatizing health care is as controversial within the party as it is in the public sphere.
"I chaired the health committee and I'm very opposed to that system," said McCrory, adding that she would be speaking against Hignell's motion.
Staying Green
Where the Greens stand on health care is only one of the questions looming over this weekend's AGM. And as the Green Party attempts to formulate policies on a wide range of issues, the debate is bound to heat up.
The University of British Columbia's Tupper points out that the party is facing a dilemma as it attempts to expand beyond its environmental roots: "That's one of the tensions as parties evolve. As it gains more support it's moving away from its original roots as something that was principally designed to shape people's attitudes."
The fundamental question the Greens are facing is, according to Tupper, "Is it there to shape people's ideas or is it there to actually win power and govern? And the complexity for the Greens is that there are factions within the party who hold both views."
Jared Ferrie is on staff of The Tyee.