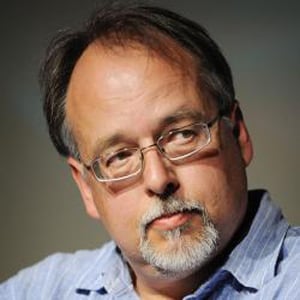 Getting the lowdown on B.C.'s LNG gold rush from journalist and author Andrew Nikiforuk is not a brief conversation.
His extensive research spills out of him at a remarkable rate, and the urgency behind it stems from what he sees as the many follies in tapping LNG in remote parts of the province and exporting it to Asian markets via the repurposed Woodfibre terminal on Howe Sound.
There is the economic argument and the environmental argument in support of it, and Nikiforuk believes they are both faulty.
"The developments in general are not solving a problem. They are making the problems worse (when it comes to climate change) and we have to address it," Nikiforuk said.
"The issue with LNG is more about extending the life of fossil fuel as opposed to beginning a credible transition away from it.
"For a lot of people the choice is clear, do you want a healthy ocean or do you want an extravagant fossil fuel economy?"
Calgary-based Nikiforuk, a contributing editor for The Tyee, and whose most recent book The Energy of Slaves is a critique of oil-based societies, is coming for the third time to Squamish to talk about his concerns.
He will speak on the shale-gas boom and its impact, particularly via the proposed Woodfibre terminal, at Quest University in Squamish tomorrow evening, Thursday, Sept. 25 at 7 p.m.
Community group My Sea to Sky is sponsoring him. Tickets are $10.
"The main issue is the pace and scale of development and whether it is in the best interest of British Columbians," he said.
"The other issues, well-illustrated by the Woodfibre project, are who is proposing this and who will benefit from this? And what kind of track record do they have?"
Call for transparency
Woodfibre LNG is privately owned by Singapore-based RGE Pte. Ltd., the company owned by Indonesian billionaire businessman Sukanto Tanoto. RGE expects to make a final investment decision in 2015 on whether to approve the project, with the operation of the terminal to start by March 2017.
The project has the strong support of the BC Liberal government of Premier Christy Clark.
The proposed terminal has met with opposition in the region, but the District of Squamish says it will provide much-needed tax revenue.
Nikiforuk gives a frustrated laugh at the idea that the Woodfibre project has had a smooth path forward, without much scrutiny.
"The press no longer works as a critical body anymore. Basically media has become a rubberstamp for everything. It's an unfortunate comment on the dismantling and disillusionment of traditional media," Nikiforuk said.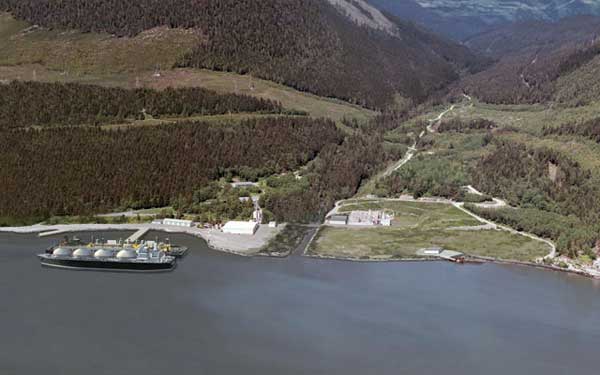 How does this impact what he tries to do after years of working in the media?
"My job is still the same. My job is to be a public advocate, and to get facts on the table that owners of this resource, in this case British Columbians, really need to have," he said.
"And that's a big issue in this whole LNG debate, the lack of transparency and lack of public accounting. Where are the white papers on the risks and benefits of this venture? They don't exist.
"Where are the studies on the water and carbon impacts of fracking 50,000 wells in northern British Columbia in order to support just five or six LNG terminals? And for how long? Where are the studies of the value of the resource and issues about its rate of depletion, which are dramatically effecting the development of shale-gas fields throughout the United States?"
Peak gas?
Nikiforuk said the general belief is that these fields will last for 40 or 50 years, when in fact many are peaking within five years.
"Production is dramatically declining, which raises questions about whether there is enough gas to fill these terminals over the long term," he said.
Nikiforuk would also like to know why there has been no discussion at the government level for keeping the gas within British Columbia or selling it within North America instead of shipping it by tanker across the world.
To the argument of some that LNG is a "clean" form of energy compared with other fossil fuels, he says the opposite is true.
"It's not a clean energy source, it's an extreme energy source. It's a fantasy to call it clean. LNG has as many issues as bitumen development. These are difficult hydrocarbons that come with a very, very high footprint. A lot of the gas that the government wants to ship to LNG terminals will be coming from northern B.C. and a lot of that gas has a very high carbon content," he said.
He calls this a form of magical thinking.
Nikiforuk says that traditional natural gas deposits have carbon dioxide content of four per cent, but shale gas in some areas of northern B.C. have 12 per cent C02.
"You have to do something with that CO2. You have to strip it and right now it is just being vented into the atmosphere. But that high CO2 content means that it is as dirty as bitumen (the oily tar mined and exported from northern Alberta)," he said.