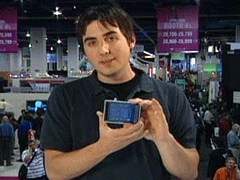 You could almost picture the movie trailer: "In a News 2.0 future, where the ultimate journalistic crime…is being editor-in-chief…"
Blogs were only the beginning of a revolution that has put you in control of the news: deciding the headlines, choosing what's front page. Or at least that's the premise and promise of a whole slew of internet services suddenly on the horizon, which forgo editors in favour of consumer choice. Some sites robotically survey public opinion -- others let users nominate and vote on stories. And in some spots on the net, the rightness of democratic editing has become such an article of faith that it's downright scandalous for one man, even the owner of news site Digg.com, to appear to take charge of a front page.
That's why reports of a "Digg Army" -- a platoon of 15 or so robot users that gamed Digg's system to promote two stories -- have engendered a headache for Kevin Rose, "Tech TV" personality, creator of the computer news site Digg and one of several entrepreneurs to have received a fortune in venture capital funding -- $2.8 million -- for the promise of news by and for users. He told CNN last year that his Northern California business had dispensed with "editors in a smoke-filled back room" in favour of handing control over to the 100,000+ Diggers.
In recent weeks, however, a flurry of disgruntled Diggers were accusing Rose not only of casting editorial votes with the Army, but covering it up: banning Digg Army stories from Digg and spiking links to critics. Rose, reached Thursday morning, said the controversy stemmed from a "complete misunderstanding" of how his site works, saying the people themselves had hit a "complain" button to dump the unfavourable coverage.
"Once it was buried," says Digg CEO Jay Adelson, "the website that submitted it -- Forever Geek -- created fake accounts…" "Someone did," corrects Rose. And as the alleged Geek Army submitted the story again and again, he says, the site's "secret sauce" -- a hidden security formula for blocking spam sites -- had hummed to life.
Clearly, secrecy is father to suspicion. "The key for us is to make it more transparent," he says.
Early 'experimentation'
These are the questions facing the new world of you-are-the-editor news sites, which have been proliferating since last fall. While Digg's emphasis is on computers, information technology and the RIAA, other sites are turning the approach to finding other material from the web -- as on Reddit, where users vote for interesting links.
And other sites are exploring the wider genre of news as newspapers traditionally cover it. Seattle-based Newsvine, which opened to the public in March with an undisclosed six-figure investment, has sought to create a place for friendly discussion of everything from Iraq to the Mariners.
The need the new sites are addressing, says long-time tech journalist Dan Gillmor, is to cut through the noise of the internet and find the good stuff users are submitting. "This is the experimentation period," he says. And the "big jump from where we are to where we need to be," Gillmor says, "is a long way off." Companies are trying out new methods for weighing credibility and trustworthiness of web news, so that there's more than mere popularity at stake. "We're not going to know for some years what works and really doesn't," he says.
Or even what features are going to stick around, and which will prove to be relics like Windows 98's Channels, the ill-fated experiment in fetching the news for you. Read a blog or browse photos on Flickr, and the experience is breezy. But click to one of the new services -- grouped together under the loose banner of News 2.0 -- and you can be at a loss as to what the features are supposed to do for you, those little vestiges of Friendster, MySpace or Del.icio.us and even multilevel marketing, features that may lure venture capitalists and the kind of people who get excited about "folksonomies," but whose advantage to understanding the world situation may not be readily apparent to your mother. Or you.
Test surfing the sites
So what's it like browsing some of these sites now? Hoping to test out what works, and narrowing my focus to websites that provide general news stories -- many others are offering local info -- I hit up a random group of News 2.0 sites, hoping to cut through the "noise" to find exactly what I want. It couldn't just be a big breaking story (like the recent immigration rallies in the United States) or a music consumer story that was guaranteed to be covered (Apple is keeping iTunes downloads at 99 cents!) -- it would have to test the ability of these sites to personalize the news and find what I want.
It's too early for a fair test of original "citizen journalism" on these portals. The goal, instead, would be to see how easily they steered me towards information on what was important to me, the consumer of news. Uncertain, I cast my fate into the hands of my fellow citizen-editors and asked a particularly nerdy question: "Just how is Katherine Harris's U.S. Senate campaign in Florida doing, anyway?" If there wasn't any coverage of this question, would they expect me to write it myself?
Personal Bee: So many metaphors for cutting through the buzz on the internet. According to this just-launched Berkeley, California site, the news is like pollen and nectar. I think. Priding itself on RSS search, it seeks out "buzz words" that it groups into tags on the left, then relies on a cadre of user "beekeepers" to tend to a collection of "bees" that sort these into categories. It's in an early beta stage and still seeking keepers that would complete its full range of bees, which include "The Iraq War and Beyond," and "The Conservative Spread." The tilt is towards PR, business and high tech, and it's easy to envision this dispassionate site being agglomerated into a corporate portal.
Unnerved by the stock photo art of a guy on an IKEA couch, I clicked around and easily found wire stories for two of the news items I was looking for. Not much luck with cutting through the noise to find Katherine Harris, though, even after searching in "The Conservative Spread." It did, however, deliver me a piece on how "illegal immigration and its supporters will be taking our national anthem and using it to promote the further breaking of our laws."
Newsvine: So a news story is a bee. No, wait, it's something that grows on a vine. And you can "seed" it by contributing your own links to tag. Only they don't get better with age. And the vine grows next to a list of Associated Press stories, see, and…
Newsvine, a site that feels as friendly as Blogger but is still working out just what it is, has the feel of a news theme park -- allowing user-submitted journalism, but cautiously introducing it on the main page in the shadow of more reliable wire content. Like other sites, Newsvine teems with discussion of a new kind of "citizen journalism," but so far it's more commentary than reporting. The closest thing to an exception this week was Matthew Smith, one of the "featured writers," who took to the streets to garner opinions from his like-minded Davenport, Iowa neighbours:
I wanted to get the take on [the immigration rally] from average, middle-class citizens. The impression those conversations left me with make me think that the protests may have done a disservice to the cause. Mid-westerns [sic] are nice people. They're generally even tempered, hardworking and slow to judge others. But there are some things that just "rub" many the wrong way. All but one of the individuals I spoke with yesterday had some degree of "bad feeling" about the protests. The root of the bad feeling is the fact that good, hardworking, "mind their own business" Americans don't like having things "thrown in their face."
Newsvine's fans adhere to a romantic code of honour that seeks to safeguard civil discussion, meaning very little will be "thrown in your face." While the Vine can suffer from obvious left and right axes-to-grind, and the layout still confuses me after a few hours, the contributors -- many of whom seem charmingly unjaded by the dirty world of partisan blogging -- are working out idealistic ways of putting out a common publication together.
"This is the recipe for peace," writes one contributor. "Who does not want a 'piece of it'?" There are promises of an upcoming multilevel marketing scheme to pay contributors. Can the innocence last?
("Katherine Harris's ego got a little too big a little too fast after Florida's election fiasco in 2000," seeds user Cranky Greg. "Now the chickens are coming home to roost." Word.)
CommonTimes: The news is like a…communal garden in Northern California? When veteran left-leaning U.S. columnist Robert Scheer is the top-ranked story, you know you're in liberal territory. You can promote and demote stories from the front of the newspaper-themed layout, which is easy on the eyes. It supports the bookmarking site del.icio.us and other feeds -- but is short on users for now, with just about everything submitted by someone named "billbar." I enter Katherine Harris into a search that appears to mix mainstream news sources with progressive outlets like Crooks and Liars. According to my search, Katherine Harris says, "I'm in this race, and I'm gonna win." I've cut through the noise and found the Katherine Harris signal.
iTalkNews: While a critical mass of commenters can create what Web 2.0 boosters call "noise," too few participants can produce this picture of entropy. Having kicked off last year with press releases announcing a "2005 Citizen Journalism Road Trip" to generate original reporting, iTalkNews is now experiencing long stretches of what look like very slow news days. Top search: "420." The other day the top story, voted up by a mere seven users, was a review of "Hustle and Flow," which came out last Oscar season. The next week it was someone's commentary on "spineless P2Ps" that I couldn't quite follow. A "vote no on this story" feature goes mostly unused. This is what entropy looks like. (Full disclosure: iTalkNews asked me if I'd be interested in working for no salary, plus stock options. I declined. The site's business model, like many: to be sold.) My search for Katherine Harris "did not match any documents."
WikiNews: More than a year old, this is the news spinoff of the more famous Wikipedia encyclopedia, where anyone can edit reports. It's worth noting, as a study in contrasts, that the biggest and perhaps most "citizen journalism" site in the world, Korea's OhMyNews, was launched with the fiery mission of recruiting "news guerrillas" to wage a liberal war against "the final gutter of Korean capitalist society." Wikipedia's Ayn Rand-obsessed founder Jimmy Wales, on the other hand, sees "neutrality" as the holy grail of citizen journalism -- the idea being that the energy of the people is best harnessed by delivering news that is as "unbiased" as his encyclopedia. "If the mainstream media can't do good, unbiased journalism, then we'll have to do it for them," he told CNET in 2005.
The result so far is a trickle of between four and ten stories a day. Unlike Wikipedia pieces, these age rather quickly and often drop off the site before they can be fact-checked. The coverage is still short of comprehensive, and this week painted a picture of a world overshadowed by reports of company web servers suffering denial-of-service attacks. There is no sensationalism here -- this is probably the least likely prose on the internet to raise hell, affectless and lacking the little pithy cues that make AP news stories easy-to-read "pyramids."
Coverage of the White House correspondents' dinner was typically robotic. The lead paragraph: "The annual event is well known for its evening lineup of fun-filled theatrics, attended by politicians and people from the media and entertainment industries."
The last update on my Katherine Harris was August 5 of last year, when a stormy Bob Novak left the set of CNN's "Inside Politics" after being mocked for defending her chances. "Novak, a political conservative, has similar views to those of the Wall Street Journal," the WikiNews story said.
NowPublic: When I was in journalism school during the dot-com boom, it was frequently said that the "21st century journalist" would be an all-in-one champ who could report, write, code HTML and shoot video footage. While this hasn't widely occurred, Vancouver-based NowPublic, one of the first of the News 2.0 sites, has sought to create virtual news teams by letting users contribute photos and video footage to accompany submitted stories. The front page is a hodgepodge of tags and images that are heavy on world culture. Lots of Kathy Harris here.
Traditional news sites are beginning to adopt some of these techniques; the BBC, most surprisingly, has just established a MySpace-like segment of its website. "More and more mainstream media sites are starting to reach out and incorporate citizens as parts of the equation," says author J.D. Lasica, another booster of the new wave in news sites. "There's still too much skepticism from traditional media. They think that they're the gatekeepers, and that the rest of us ought to be happy to be passive consumers."
John Gorenfeld is a regular contributor to Alternet.org.