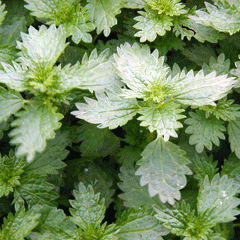 The 100-Mile Diet wasn't good enough for the good people of Powell River, B.C. No, living on a peninsula that connects to the outside world only by boat begs a different definition of local. A few quick measurements on the map and...the "50 Mile Local Food for Change Challenge" was born.
"As of this minute, there are more than 250 people signed up," said Lyn Adamson as I pulled up to the Powell River farmers' market for July's inaugural 50-mile potluck lunch in this town of 13,000.
Adamson, a key organizer for the challenge, had originally hoped to get 50 people eating food grown or raised within 50 miles for five weeks. Instead, Powell River has become the local-eating capital of North America. Participants sign a pledge to eat locally at levels ranging from 25 to 95 per cent (leaving enough wiggle room for a cup of coffee). The concept has taken off, involving local grocers, butchers and fish shops; four different restaurants now serve at least one 50-mile meal each week. In Powell River, there is suddenly a huge demand for food that has travelled barely three per cent of the typical distance conventional produce moves from farm to plate.
"The local farmers are scared," says Adamson with a chuckle. Can they even supply all the food suddenly required?
Farmers like Helena Bird of Hatch a Bird Farm, whose organic produce flies out of her stall at every farmers' market, are facing the challenge with gusto. According to Bird, there is already enough demand for at least five more farms like hers. With a local-eating movement, she says, that number could be even higher. And Hatch a Bird is no hobby garden -- the farm is home to five acres of vegetables; walnut and hazelnut trees; harvests of apples, pears, plums, cherries and berries; plus cattle, goats and laying hens. Helena's husband is a commercial fisherman of halibut and black cod. "We have to buy the feed for the animals, and that's it," she says.
The abundance that a single farm can produce never ceases to amaze me. For the 50-mile potluck, Bird has brought cream cheese and three litres of raspberry lassi. When I ask how many milkings it took to produce all that, Bird answers by telling me about the morning's work. From three cows, she took 13 litres of milk--and two of those cows were also nursing calves.
How hard is it to make cream cheese?" I ask, savouring the slight tang of her version.
"Well, first you have to milk the cow..." she says.
Damn. I knew it would be too complicated.
Slaughter rules impose industrialization
As well as possessing accomplished farmers, Powell River has no shortage of people willing to take a stand on food issues in general. It was the first community in Canada to declare itself free of genetically engineered crops, in 2004.
As well, the province's move to limit animal slaughter to centralized abattoirs by this coming September is controversial here. Residents strongly feel the pinch of B.C.'s hyper-regulation of small farms, which increases their operating costs in an already marginal area. Powell River's nearest slaughterhouse would be in Comox, a ferry trip away. Many small farmers are upset by this enforced industrialization for more personal reasons, too. As Adamson explained, there are farmers on the peninsula so concerned about animal handling that they hold sweetgrass ceremonies for their lambs and talk gently to calm each chicken before it is killed.
These gentle individualists are also challenging the argument that a town is too small or too isolated to make a go of local eating. No, it's not easy. But they are consistently turning up pleasant surprises: apple cider vinegar from the Comox Valley, bok choy, stinging nettle tea, fresh walnuts and hazelnuts, cherries as good as any from the Okanagan, "pastured poultry" raised according to the Label Rouge program in France, Muscovy duck, and such wild foods as fireweed, seaweed and mushrooms.
There were also rumours of locally grown wheat in Comox (we're waiting with bated breath for another source of local flour), while one participant has fallen in love with "noodles" made from long strips of zucchini. Sadly, we have yet to learn of anyone announcing the discovery of local wine.
Eat well and be studied
The 50-mile challenge will likely prove, too, to be much more than an isolated flash in the pan. Participants are having those "ah-ha" moments that will carry over a lifetime: one mentioned, in their e-newsletter, the shock of realizing supermarket strawberries came from the U.S. at the height of the local strawberry season.
As well, Adamson is studying the experiment as a part of a masters program at Royal Roads University, with 12 people intimately logging their 50-mile experiences and others joining in potluck focus groups. Meanwhile, the Courtenay Food Security Coalition is considering its own local-eating challenge modelled on Powell River's.
It just makes sense. At the heart of the 50-mile challenge is the big question faced by so many towns across B.C. (and indeed North America) that have been largely abandoned by the boom-and-bust industrial juggernaut of the 20th century: could there be a future in a community-based economy?
"Hardly any of our local farmers make a living off their farms," says Adamson. "What we're hoping is that if they feel enough consumer confidence they'll grow more -- or that people will feel confident enough to start a new farm." We, certainly, would never doubt that 250 people in a small town could change that place forever. Today Powell River, tomorrow the world.
Find out more about the 100-Mile Diet movement at James and Alisa's web site, here. Read the entire 100-Mile Diet series on The Tyee here. And look for more stories related to the 100-Mile Diet on The Tyee in the future.