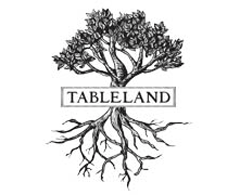 Does the idea of a flock of new movies released every week make you feel faint and gray?
It's always the same hoopla: films feted by giant cardboard cutouts, plastic cups, McDonald's toy tie-ins, all part of a calculated media blitz orchestrated by enormous corporations. A week later the entire furor is garbage in the street, rain-beaten posters and leftover trinkets.
If you don't want to patronize the big fat studios and imbibe their swollen market-driven product, there are some other options in the next few weeks that merit your time and attention as well as your money.
Reel 2 Reel International Fest
In Vancouver this Sunday, Nov. 25th, at 1 p.m., the Reel 2 Real International Festival is celebrating their 10th anniversary with a special screening of Winky's Horse at the Vancity Theatre. Winky's Horse is so sweet you might get a sugar rush. Nevertheless for bewildered parents looking for something other than Bee Movie to take their offspring to, it is a clever warm-hearted film that will remind you of the days when all a kid needed was a horse and a little of bit of freedom to be on top of the world.
Six-year-old Winky Wong and her mother (Han Yi) are newly arrived in the Netherlands to help out her father (Aaron Wan) at his Chinese restaurant. For Winky, life in a new country isn't easy and her parents are of little help. They have their own troubles including a failing business and an ailing grandmother. One day Winky discovers a pony named Saartje wandering the streets and everything changes.
To Winky, horses are big, warm friends, just the answer to a lonely little girl's prayers. Before long, Winky and her pony are spending every day together, but when tragedy looms, as tragedy often does, this intrepid girl is forced to find a horse of her own. Luckily, the holidays are coming and Winky takes her Christmas wish to the big cheese, Sinterklaas himself. Getting a horse as a present is a complicated business, requiring elaborate rituals (e.g., filling old shoes with carrots) and the constant caterwauling of Christmas songs. When even Santa fails her, Winky must grab the reins as it were.
Although the soundtrack occasionally tinkles and swells a little too much, director Mischa Kamp cuts the treacle with a few well-timed kid outbursts. The veracity of these are greatly helped along by Ebbie Tam, who brings the character of Winky to fierce, fresh life. Winky is a girl to be reckoned with, busily trying to get what she wants by whatever means necessary. You gotta love her.
After the screening of Winky's Horse, Reel 2 Real is offering a free film criticism workshop for kids. If you're between the ages of 7 and 19, this is your chance to be part of the Youth Jury and become part of the next generation of film snobs.
EU Film Fest
For adults, the EU Film Festival rolls into the Pacific Cinematheque in Vancouver with 25 films from 25 countries. If you've been pining for continental cinema, this is a lovely festival brimming with comedies and dramas. Although in the case of a film like director Maria Blom's Dalecarlians, it's sometimes difficult to tell the difference between the two. How European is that?
Whistler Film Fest
The Whistler Film Festival begins on Nov. 29th with a screening of Denys Arcand's latest Days of Darkness. If you've never been to Whistler to watch movies, only for silly skiing, you don't know what you're missing.
For a smaller festival, taking place over only a matter of days, Whistler runs the gamut. There are dramas, documentaries, The Borsos Competition for Best New Canadian Feature Film, mountain movies, world cinema, and a whole heaping mass of shorts. Speaking from experience, the shorts programs are quite fun, not only are many of the filmmakers present, which adds a celebratory air, it's also an opportunity to see different ideas and visions that you don't normally have access to. With this in mind, don't miss director Claudia Morgado Escanilla's great little short No Bikini.
The documentary program also has a number of outstanding films this year, although nothing quite in the realm of Air Guitar Nation, which pretty much brought the house down last year at Whistler. We Are Together follows a group of kids at South Africa's Agape Orphanage -- home to AIDS orphans, as well as an exceptional choir. Director Paul Taylor was working as a volunteer at the orphanage when he first met 12-year-old Slindile and her brothers and sisters. Made over the course of three years, the film follows Slindile and her family as they cope with triumph and tragedy. We Are Together is never less than a deeply human film, and a beautiful testimony to the power of music and family.
Another equally fine film, somewhat closer to home, is Last Call at the Gladstone Hotel, which offers a very revealing look at the price (both financial and human) of resuscitating one of Toronto's oldest hotels. Directors Derrek Roemer and Neil Graham's first brush with the epic Gladstone started in their favorite bar, which was housed on the first floor of the hotel. When the filmmakers heard the place was closing because the hotel had been bought by a pair of local realtors (who planned to turn it into a hip hot happening spot), the duo started filming.
Before long the story began to get extremely complicated. A flophouse for a good portion of the last few decades, the Gladstone was a glorious ruin, populated by alcoholics, bag ladies, and various hard-bitten types who possess the type of authenticity that you only get after a lifetime of rough living and heartbreak. The initial plan when the developers bought the hotel was to retain the residents even while renovating the place. A noble idea, but it all goes quickly to hell. An exploding boiler, a leaking roof, and little old ladies who destroy their rooms, eventually spells disaster for any social housing concepts.
As the hotel's new owners do battle with another prominent Toronto family over the future of the hotel, the clash between money and altruism is like armies in the night. The true cost of bringing the Gladstone back from the brink is more than anyone involved could have imagined, but it makes for a great story.
In addition to the films at Whistler, there's also a tribute to director Atom Egoyan, talks, seminars, industry events, and parties galore.
'Tableland': Local food doc
The Whistler fest is well worth twisting up the hill, but if you are anchored in Vancouver, Tableland a documentary about the local food movement screens on Dec. 2 at 4 p.m. at the Ridge Theatre. Director Craig Noble will be present for a Q&A after the film's screening.
Tableland covers a broad amount of territory both geographically (from British Columbia to California to Quebec) and in terms of content. The film addresses not just the question of creating and supporting local food systems, but what food means in a broader sense to family, community and culture. From Sooke Harbour House to Fairburn Farm to Salt Spring Island Cheese Company to Crannog Ales -- the people who farm, cook, bee keep, mushroom, grow oysters, make wine, beer, cheese, bread and any number of other things speak for themselves. They're a forthright and thoughtful bunch.
(For tickets, go to the Get Local website.)
Noble's documentary falls within the tradition of a number of food-focused films including Nikolaus Geyrhalter's Our Daily Bread, Erwin Wagenhofer's We Feed the World, Ian Cheney's and Curt Ellis's King Corn, Richard Linklater's Fast Food Nation, and Deborah Koon Garcia's The Future of Food.
If you've been paying any attention at all to the issues surrounding food production, much of what the film is saying won't be news. Still, it needs to be said as long and as loud as possible, until it really sinks in.
Related Tyee stories: