On the somber first anniversary of Putin's invasion of Ukraine, The Tyee offers this review of our coverage over the course of the year.
What the West Should Do about Putin
A professor of international security weighs in. By Stefan Wolff (Feb. 24)
The day Russia rolled into Ukraine, a University of Birmingham professor of international security argued: "What is needed now is a policy of containment and the reassurance of NATO and EU members. Russia needs to feel real deterrence against any further military escalation, which will bring home to Putin the cost of sustaining this adventurism."
'What's Happening Is Crazy'
Wracked with worry about family back home, hundreds of Ukrainians rallied in Vancouver to plead for peace. By Jen St. Denis and Moira Wyton (Feb. 25)
Two Tyee reporters gathered perspectives at a downtown rally including this one from Volodymyr Krasnikov, an IT worker living in Canada since 2017: "I woke up in the middle of the night, read the news, and [thought], we need to act somehow. We're not there and I cannot join the Ukrainian forces, to start shooting enemies. But we need to attract the attention of other people to show it's not right."
Meet the Face of Global Fascism
Ten things to know about Putin's past, his designs on Ukraine and the dire road ahead. By Andrew Nikiforuk (Feb. 25)
"By invading Ukraine, Putin is openly signalling to neighbouring democracies that he considers them weak and manageable. Sanctions cannot hurt or dissuade this dictator who has imperial ambitions wrapped in a quasi-religious crusade," wrote The Tyee contributing editor.
Russia's War: Use of Nukes 'Extremely Unlikely'
But risk exists. Here's what two experts on nuclear weapons and conflict told The Tyee. By Michelle Gamage (Feb. 25)
Asked by a Tyee reporter to imagine the worst, experts laid out four ways nuclear weapons might come to be used by Russia in its war on Ukraine. One posited "a tactical nuclear attack after the Russian invasion developed into a drawn-out war that dragged in other countries. Specifically, if NATO countries like the U.S., the U.K. or France got involved, Sens said. Then you would have nuclear-armed countries on both sides of the battlefield of a larger European war."
How to Talk to Children about the War in Ukraine
Kids are likely aware of the conflict. You can help them deal with fears and questions. By Nicole Racine, Camille Mori and Sheri Madigan (March 1)
Academic experts in this article republished from the Conversation tailor their advice to ages and levels of development. "Start by asking your child what they have heard or what they might know about the conflict in Ukraine. Next, validate and normalize how they are feeling. If they say it's distressing for them, you can say: 'It can be scary to think about a war; most kids and adults feel scared too.'"
The Humble Business of Revolution
From our culture editor, film documentaries on Russia and Ukraine portray struggle across generations. By Dorothy Woodend (March 1)
A survey of powerful documentary films providing context to the crisis.
When the Rush of War Recedes
Putin's invasion has energized our resolve. Can we muster the same for bigger foes? By Crawford Kilian (March 3)
"After this sudden rush of solidarity against Putin as the man we all love to hate, we're going to find ourselves in a very different world. Expect the complexities of where we have collectively landed to begin to seep in. The questions, and the doubts they raise, are myriad," writes the Tyee contributing editor.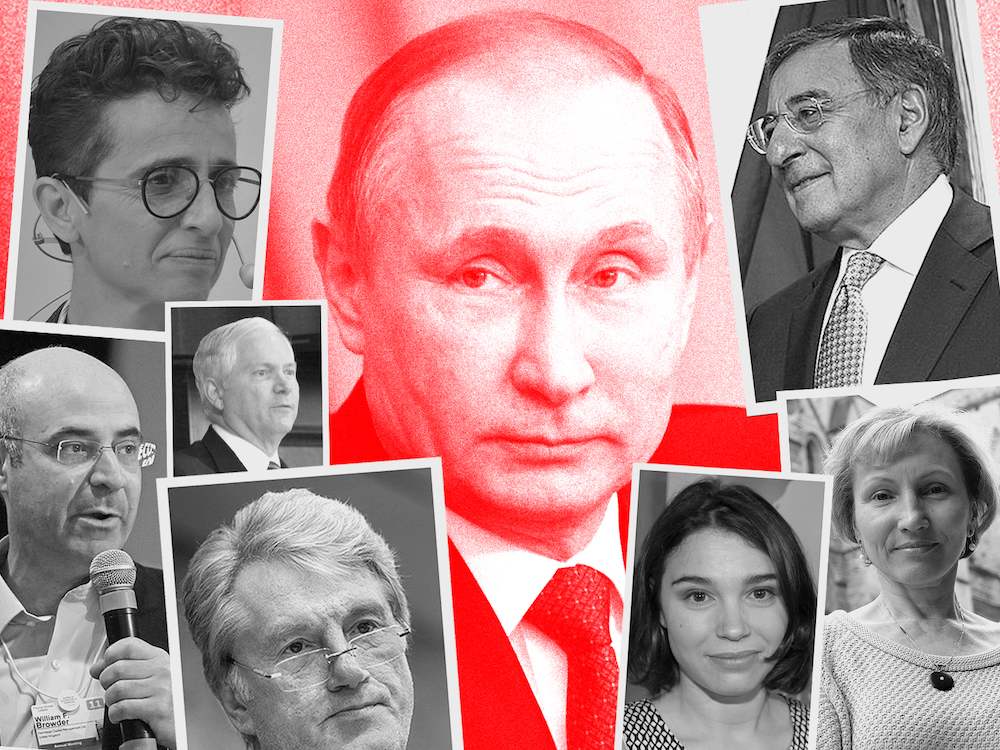 Vlad Instincts and Vlad Intentions
Six years ago I travelled far and spoke to many insiders to sense Putin's power and potential. Here is the file in two parts. By Steve Burgess (March 7 and 8)
Tyee readers benefited from a remarkable project contributing editor Steve Burgess participated in previously. "In 2016 I was hired by a local documentary production company and travelled with film crews to London, Germany, Kyiv, Stockholm, New York, Washington state and California. We interviewed people who had gained — and frequently suffered from — the attention of President Putin. Along the way I struggled to get a sense of why so many have been drawn to this ruthless and powerful figure. More recently I have tried to get a sense of what, if anything, has changed since that spring when I sat down with so many of Putin's adversaries and observers."
Can Ukraine Win?
A reason to say yes can be found in history. How tiny Finland thwarted Soviet invaders in the Winter War of 1939. By Andrew Nikiforuk (March 7)
While most commentators at the time predicted a quick win for Putin, Nikiforuk's prescient piece foresaw the tenacious tactics that have delivered Ukraine to its current stand-off with vastly larger Russia.
Canada Needs a Russian Propaganda Detox
For years our telecoms took money from Putin to broadcast Russia Today. Now we see what disinfo can do. By Mitchell Anderson (March 8)
"Canadian Heritage Minister Pablo Rodriguez recently described RT as 'the propaganda arm of Putin's regime that spreads disinformation,' adding that the broadcaster 'has no place here,'" noted the author. "Yet RT has been on-air in Canada since 2009. Over four years ago, it was revealed to be paying Canadian carriers to distribute its propaganda to more than half of Canada's 11.1 million cable subscribers."
How Putin's War Is Fast Changing Our Energy Future
Seven emerging realities that will alter our lives as global connections fray. By Andrew Nikiforuk (March 24)
"Get ready to spend a much greater share of your income on energy. Prepare for shortages. Expect rampant inflation. Assume chronic supply chain interruptions. And get ready for the energy fallout: high degrees of political conflict and instability. When people can't afford drive to work or heat their home, don't expect rational politics to emerge as a solution."
A Haida Artist's Love Offering to Ukraine
ARTIFACT: Michael Nicoll Yahgulanaas has personal ties to victims of the war. 'Kyiv Child' is his gift to raise relief funds. By David Beers (April 6)
Michael Nicoll Yahgulanaas, the lauded artist of Haida descent, shares his special relationship with Ukraine and the art he created to fundraise for the war cause. His print is an arresting mash-up of Haida and Ukrainian visual styles and the hood of an old car.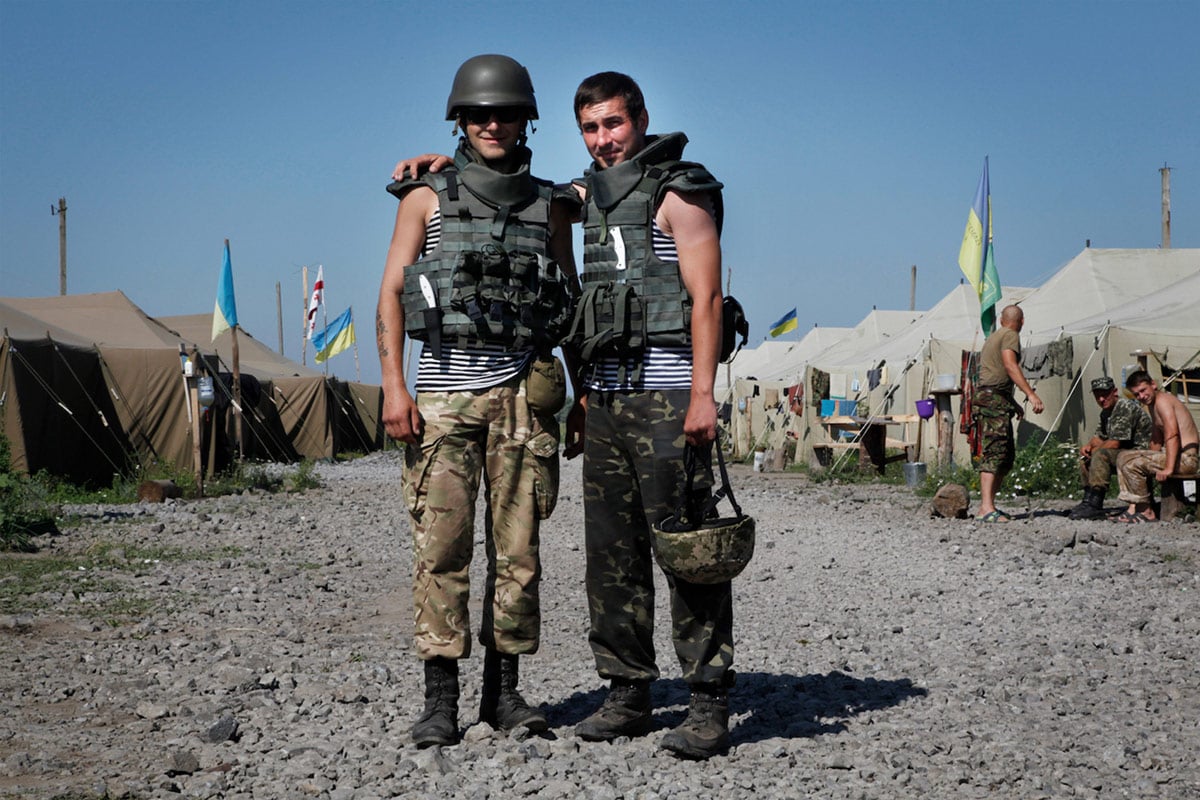 The War Calls to My Ukrainian Husband
I came to Donbas to cover conflict and we fell in love. Now the safety of Canada feels empty. By Jen Osborne (April 11)
This poignant memoir by an award-winning photojournalist tells of love found on the frontlines of Ukraine's conflict with Russia, and offers a meditation on choosing safe stability over urgent needs back home.
Five Things Canada Should Do Now to Support Ukraine
Words aren't enough. We can take action to help end the war. By Marta Dyczok (April 12)
More than a month into the war, a professor who had worked as a journalist in Ukraine offers a list of to-dos driven by this conclusion: "Canada has an important role to play now, and it's time for new ideas. The international institutional infrastructure created at the end of the Second World War is clearly unable to stop war and atrocities."
Ukraine's Challenge to Each of Us
Putin attacks democracy on many fronts that already touch us. To win, we must reject 'the politics of inevitability.' By Andrew Nikiforuk (May 9)
Nikiforuk, whose family tree includes roots in Ukraine, writes: "Unlike most people, who don't understand Russia imperialism let alone the history of Ukraine, eastern Europeans know more is at stake than meets the eye or fills the ear. Previous aggressions haunt our blood and bones, even as Putin's take the form of nuclear war blackmail that threatens all."
Win, Lose or Draw, No Good End to the Ukraine War
Whatever happens, the war's greatest casualties will be innocent bystanders in distant countries. By Crawford Kilian (May 27)
"No matter what the outcome, the Russian invasion of Ukraine is a disaster for us all. It's the wrong war in the wrong place, and very much at the wrong time. The winner will enjoy a hollow victory at best, and everyone will lose — especially countries that have had nothing to do with the war. Consider four scenarios that could develop soon...."
What Are Canada's Options in Ukraine?
It's time for the Trudeau government to clarify the aims and limits of its intervention in the war. By Nicole Jackson (June 8)
In this Simon Fraser University expert's view, republished from the Policy Options website, Canada should do all in its power to speed negotiations. "The earlier a settlement can be reached, the sooner Canada can help with the massive reconstruction, refugees can return home and children's education can resume."
Putin's Doomed War Against the World
He has only accelerated the next Russian collapse. By Crawford Kilian (June 28)
"Author Thane Gustafson published Klimat: Russia in the Age of Climate Change a few months before Feb. 24, when Russia launched its invasion of Ukraine. So the book has nothing to say about the Russian war on Ukraine. But it describes a country trapped in its last years as a great power — and a leader who surely knows it," writes Kilian in his book review essay.
Escape from Crimea to Canada
A Ukrainian refugee shares his story of fleeing fear to navigate a fresh start in BC. By Yuriy Umansky (Jan. 20, 2023)
"On the morning of Feb. 24, I was awakened by a DM from a friend. 'The whole of Ukraine is being bombed.' I closed my eyes. Opened them. The message was still there. That day, Russian security service in Crimea began carrying out arrests of journalists, bloggers, public opinion leaders. Anyone suspected of wartime sympathy with Ukraine could be detained and taken to the police or unknown places. Some were interrogated and released. Others were isolated for weeks. Everywhere in the air hung the smell of fear."