Icebergs, Zombies and the Ultra Thin: Architecture and Capitalism in the 21st Century
Matthew Soules
Princeton Architectural Press (2021)
My fifth-grade teacher read to us from a book called Sideways Stories from Wayside School. It was a collection of tall tales from wacky Wayside, a school mistakenly built with 30 storeys and a single classroom on each floor, rather than a single floor with 30 classrooms.
Architecture fuelled by 21st-century capitalism proves to be far madder.
Take Pentominium, a proposed highrise in Dubai set to have 122 storeys with a single 6,000-square-foot unit per floor — an entire tower of penthouses. It's a tale but a real one, and and Matthew Soules' new book Icebergs, Zombies and the Ultra Thin is full of them.
There's New York's 432 Park Ave., an obelisk of a skyscraper with a perfect square footprint that rises 85 storeys, the majority of which have no residents because the units were purchased as investments.
There are also horizontal jaw-droppers, such as entire Spanish suburbs abandoned after the 2008 global financial collapse, and subterranean ones, like the pools and ballrooms that hide beneath London mansions.
"The extremities of what's being created in so many places stretch common sense and rationality," said author Soules, an associate professor of architecture at the University of British Columbia.
"Tall buildings play a symbolic role, from the height of church steeples symbolizing religion and God, to office towers as command-and-control centres. Interestingly, the tallest inhabitable space is now a condo unit that sits empty a lot of the time, owned by a numbered company. What does that symbolize?"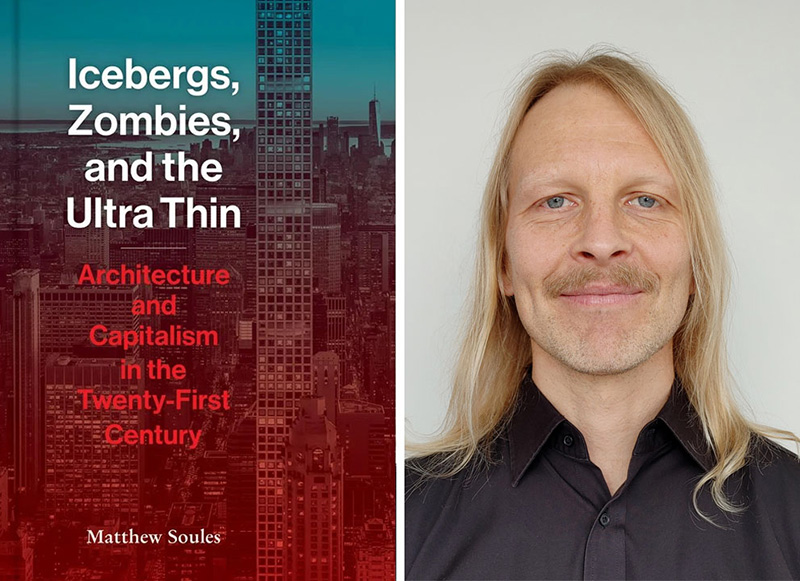 Buildings historically fulfilled three roles: providing shelter, manifesting culture and embodying wealth. But in the 1980s, finance capitalism hit its stride. Real estate became a form of investment, possessing the stability of bonds with far greater returns. Today, properties built for speculation will be used, managed and operated differently than ones prioritizing habitation.
Soules' book lives up to its bizzaro title as he takes us on a global tour of the weird ways in which financial forces are mutating our built environments, from mountainside suburbs in Las Vegas to houses wrapped by golf courses.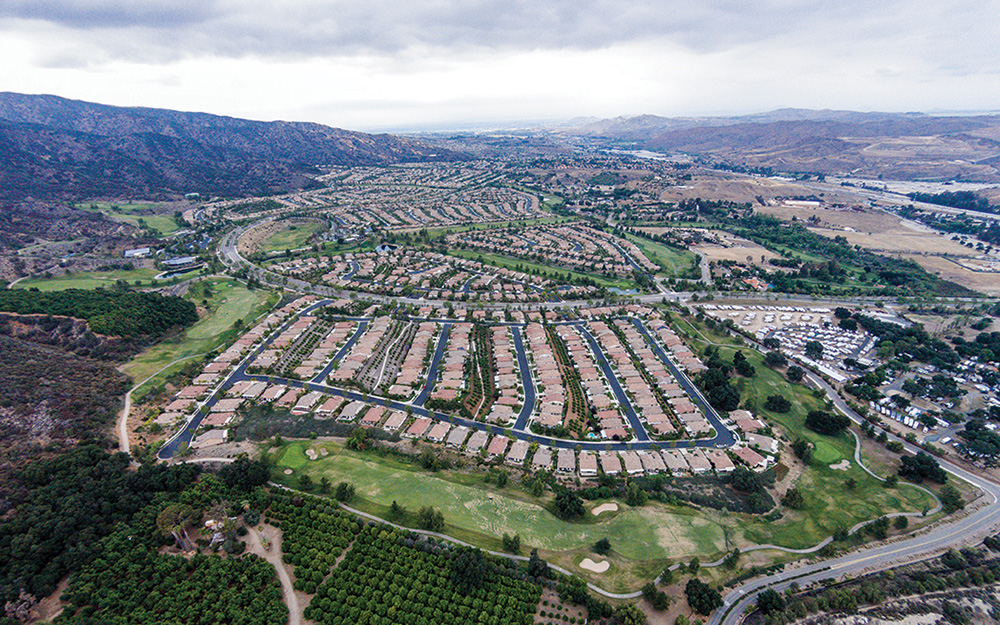 While everyone accepts that buildings need to be financed and designed, there is an estrangement between the two fields. The Harvard-educated Soules has always been interested in how economics can dramatically shape design, something that both fields don't like to admit.
So as bad housing loans and foreclosures became the centre of the 2008 crash, and banks and Wall Street became the subject of much media attention, Soules turned his focus to the physical dimensions of the crisis. Thanks to a federal grant, he was able to travel and see the debris for himself.
"I personally had not experienced this kind of culture shock psychologically, seeing these kinds of very depressing and very saddening built environments," said Soules.
He'd been to places like Spain, Ireland and Florida for leisure but, until these trips, had never laid eyes on the ghostly communities that were the product of overbuilding and speculation. Landscapes of endless sprawl were just one species of financialized architecture he began to notice. The titular "icebergs" are among them.
In London, super-wealthy owners of townhomes and Victorian mansions, which tend to be modestly sized by the standards of today's rich, were frustrated they couldn't make their homes bigger due to strict zoning regulations. But architects noticed there were no laws about "drilling down all the way down to the south pole," and so they added underground additions of two to three storeys, with everything from garages to playrooms.
In the BBC's Millionaire Basement Wars, one visitor exclaimed that these neo-posh caverns were "better than the Four Seasons." As with icebergs, these spaces are larger beneath the surface than they are above it.
Closer to home, Soules says there is an iceberg house in West Vancouver with a fancy lift and underground car collection.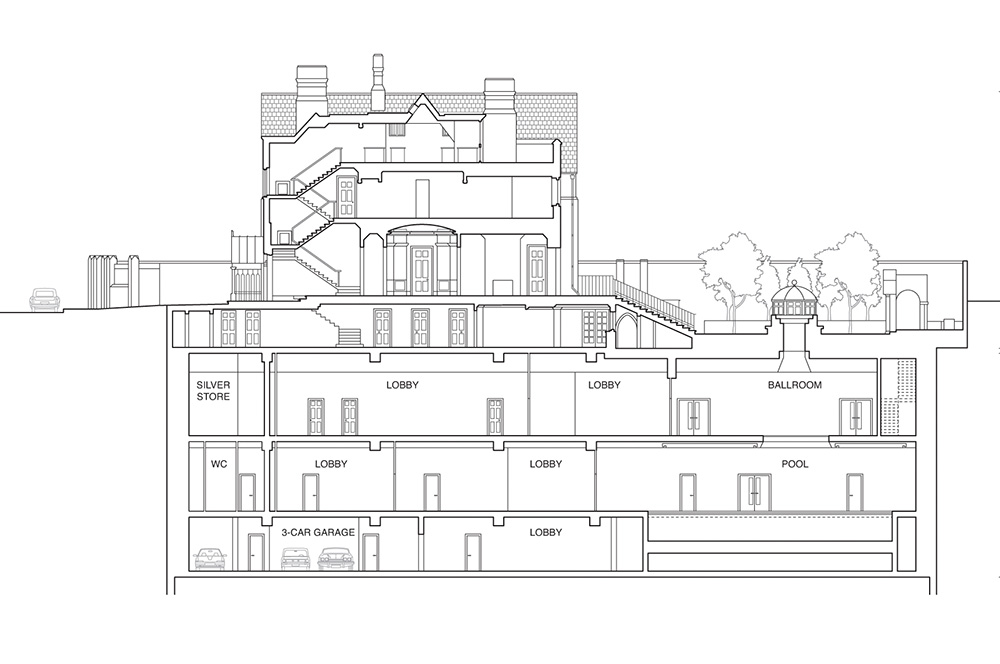 As for the "zombie" part of the book's title, it refers to communities that are semi-vacant, with the void left by speculators sucking the vitality of the neighbours who actually live there. Vancouverites will have no problem relating to this concept. Local homeowners shouting at uncollected mail and unmaintained grounds are practically a story genre for our news media.
"All real estate is local" used to be an age-old credo for the profession. But Soules has noticed that in recent decades, it's been morphed into "all real estate is global."
"Real estate has historically been thought of as a very different type of asset compared to a stock in a company like Apple," he said. Its value has been based on climate, neighbours, the neighbourhood, construction quality and local laws, and it has been less liquid compared to stocks, cash or oil.
But what if there was a way to make a property more akin to a tradable commodity like gold?
That's where architecture comes in. Multi-unit buildings leverage extravagant exteriors to up the asset value of simple and standardized interiors. They can be designed to limit social interaction between units, disconnecting them from concerns about neighbourhood. Elevators allow for a single access point, perfect for surveillance and control absent actual residents circulating the building. Condos remove the need for an owner to maintain the exterior, paying a fee instead.
More units mean more market activity. If a buyer needs to check on their unit, they only need to ride the elevator up to their floor. More like stacked safety deposit boxes than homes, this built form provides fewer chances of intrusion and vandalism, and no lawn mowing required.
The goal is to ensure units run minimal risk that any stranger might damage the investment potential.
With this in mind, Soules critiques the podium tower, a type of building celebrated as part of the Vancouverism recipe of urban livability. Towers sit on top of a podium, often a collection of shops, offices or townhouses, which help animate the streetscape with activity, much more exciting than if the tower just met the ground at a lobby.
That seems good urban design but it masks a privatized sterility. The units above are "separated from the messiness of public space," said Soules, which make them perfect for global investors who don't want to worry about local issues.
On top of that, such projects usually have features like rooftop gardens. Soules mentions a visit to Aquarius in Vancouver, a development with four towers on a single podium, a benchmark example of the form designed by the city's James Cheng in 1999. Aquarius takes the rooftop garden a step further with a private fish-stocked lagoon.
"It's recreated ground," said Soules. "But no homeless people or poor people could be there."
Ultra-thin pencil towers are a similar species, with Soules including examples of slenderness ratios — New York's Steinway Tower is the world's most extreme, 24 times taller than it is wide — as if part of some architectural pageant.
This slenderness has an advantage when it comes to detaching from grounded reality. It means more views per unit, and fewer units per floor, perhaps even just one.
These pencil towers do the work of "essentially placing a unit alone in the sky," said Soules, disentangling it from interactions with neighbours and the public.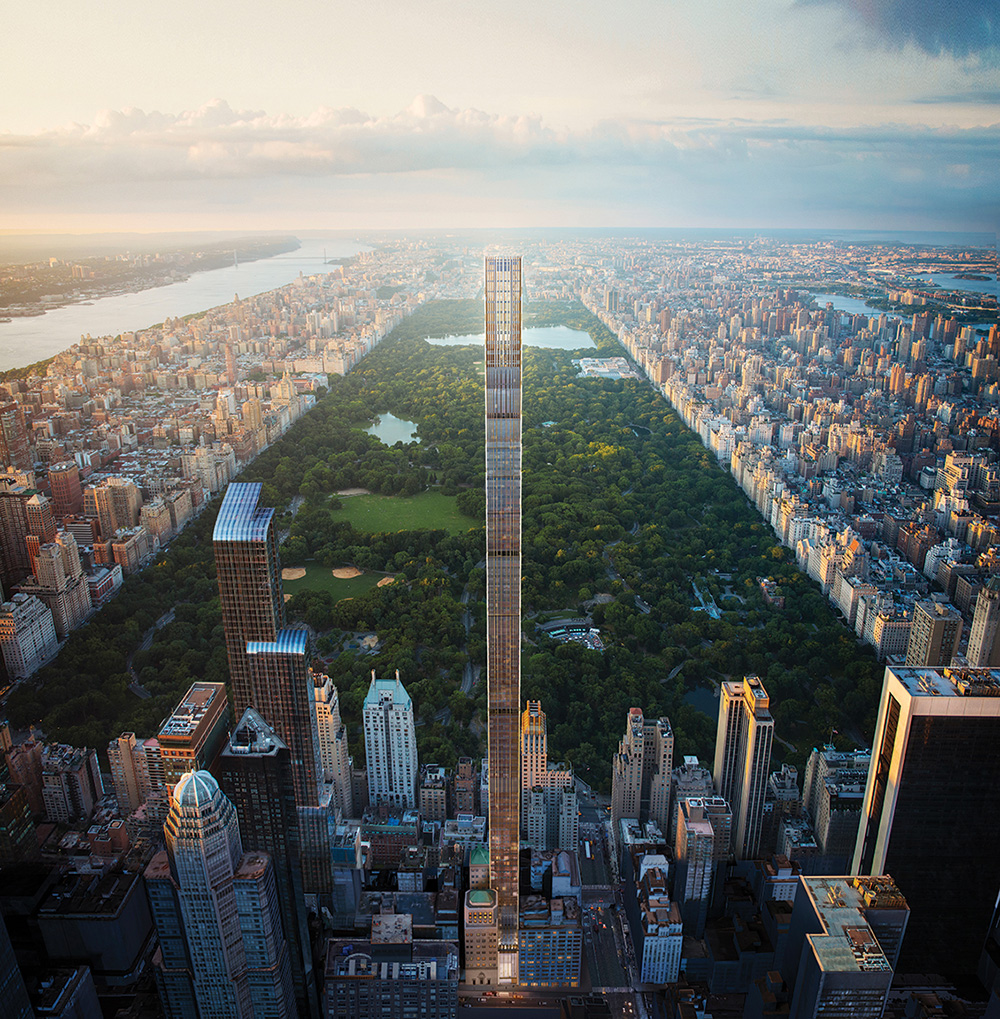 With design tricks like these, real estate becomes a little less real and more simple and abstract. Though buying property may not yet be as liquid as buying and selling shares on Questrade, global firms and platforms facilitating transactions are making the process smoother. International brokerages such as Colliers and real estate listing websites like Juwai offer properties to foreign buyers, who are only increasing in number. Soules points to a 2017 count of 18.1 million high-net-worth individuals worldwide who collectively hold more than $70 trillion in assets.
For those who want to be part of the action but can only afford a smaller piece of the pie, there are mortgage-backed securities and real estate investment trusts, which allow investors to buy shares in a company that owns or finances property. Can't afford to buy a rental building? You can buy a share in a REIT that snaps up rental buildings. It's real estate investment made simple, drawing it closer to a barrel of oil.
Marketers, as a result, are gaining ever more power in the real estate world. Soules' research on Vancouver has found this reflected in the share of profits. Architectural fees on large projects are usually 2.5 per cent of construction costs, but marketers are estimated to make two per cent of the sales price, which is much higher.
The role of an architect is also inching closer to that of a marketer, designing containers that facilitate a certain lifestyle. Nowhere is this more reflected than in the "super-prime" properties that are heavily marketed, celebrity designed and one-of-a-kind.
London has One Hyde Park, situated on the internationally famous park and serviced by the nearby Mandarin Oriental hotel for fuss-free investment. Only 86 units exist, so get yours today!
Vancouver has its very own super-prime in Vancouver House — the twisty downtown tower by the Granville Bridge — from developer Westbank and starchitect Bjarke Ingels.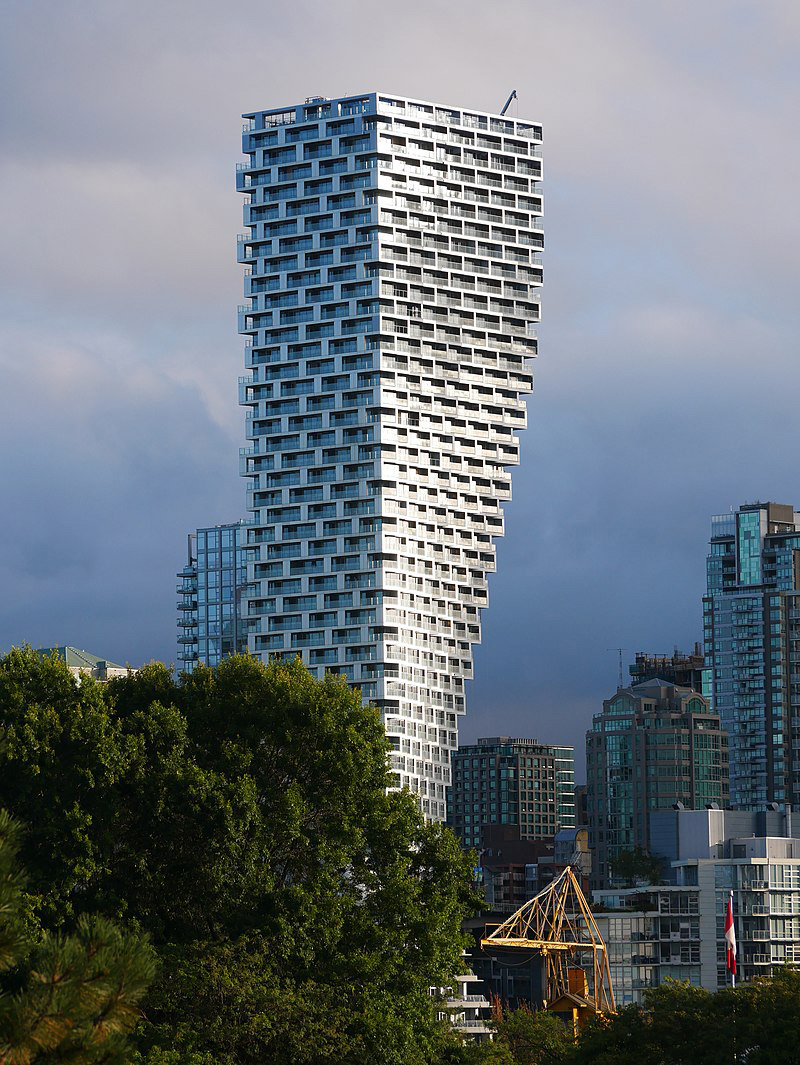 Soules dedicates an entire chapter to Vancouver House, which was marketed with a list called "20 Reasons to Own a Living Sculpture," with little focus on actually living in the building.
One of those reasons was a gifting gimmick that builds a home in a Cambodian slum for every condo bought. Having written about the extensively covered Vancouver House when it opened in 2019, I was baffled to discover this program. It reminded me of the Toms shoes that were popular in my high school, which gave young people an adolescent taste of caring capitalism by donating a pair of shoes to an impoverished child for every pair bought. The program was criticized for promoting aid dependency, and I was shocked to read that the Vancouver House program was, in fact, inspired by Toms.
With a punch, Soules sums up the strange relationship between ultra-rich global investors and impoverished Cambodians.
"While Vancouver House seemingly helps this surplus humanity, it in effect maintains it as a reservoir of ethical fuel for the superrich to draw upon to fortify their moral sense of self while continuing to propagate the systems that support their own existence and expansion."
If this isn't enough of a class metaphor, there's a spinning chandelier under the bridge by Vancouver House to bring this home, a piece of public art dangled in front of you by the developer.
The 99 per cent reading this book will find it filled with literal houses of horrors, though Soules notes the irony is that some works are quite beautiful. "In the history of architecture, so many great buildings have produced massive inequality, some built with literal slavery," he says.
It's a genre-bending volume — with investment growing in the realm of cyberspace and architecture that looks like it's emerged from sci-fi — yet it's steeped in our unequal reality. The book steers in an Orwellian direction too, with abbreviations such as FinTech and PropTech as capitalist Newspeak.
Soules ends his book with a call: architecture needs to reassert its purpose amidst financialization. If we're not careful, perhaps it's not too farfetched to say that our species will turn into a kind of zombie.
"I believe with finance capitalism, there's a trend towards spending less and less of our time fully embodied," said Soules. "There's a decline of main streets in so many cities and towns for online shopping. We spend more time on our phones and computers compared to non-screen-based activities. Home investment serves a human need for capital accumulation — but it's not a bodily need."