As society strives to "flatten the curve" on coronavirus disease (COVID-19), isolation has become a new reality for many, which presents unique challenges for each individual. Perhaps you live alone and must rely on neighbours for help with groceries, or you're avoiding roommates as you practice physical distancing.
As a journalist, I became interested in the questions surrounding isolation: What's it like? How are you coping? What are you doing? I began finding people living in self-isolation via social media. I asked if they would speak with me on FaceTime, and allow me to make a portrait of them from outside their window.
I soon realized, there is a spectrum of what we consider to be living in a state of isolation. Officially, Canada distinguishes between three levels: self-monitoring, self-isolation, and isolation. Frankly, it's a little confusing.
Self-monitoring is to monitor yourself for 14 days for symptoms of respiratory illness, such as cough, fever, and difficulty breathing, and to avoid contact with others by practicing physical distancing.
Self-isolation is the action of staying at home for 14 days, monitoring yourself for symptoms and avoiding contact with others. It's for those who have no symptoms but have travelled outside of Canada within the past 14 days, have come into close contact with someone diagnosed with COVID-19, or have been asked to do so by a public health authority.
Isolation is essentially the same as self-isolation but is for those who either have symptoms of COVID-19, have been tested and are waiting for lab results, or have been diagnosed.
In all instances, the person must avoid contact with others, and that's the directive that appears to be causing the most confusion.
The participants in this project had conflicting ideas. All consider themselves to be self-isolating, but in truth, their approaches vary greatly. Collectively, their portraits and perspectives provide a glimpse at what isolation looks like at this moment in pandemic history.
The accompanying audio files include select excerpts from much longer interviews.
---
Rob and Jani Jones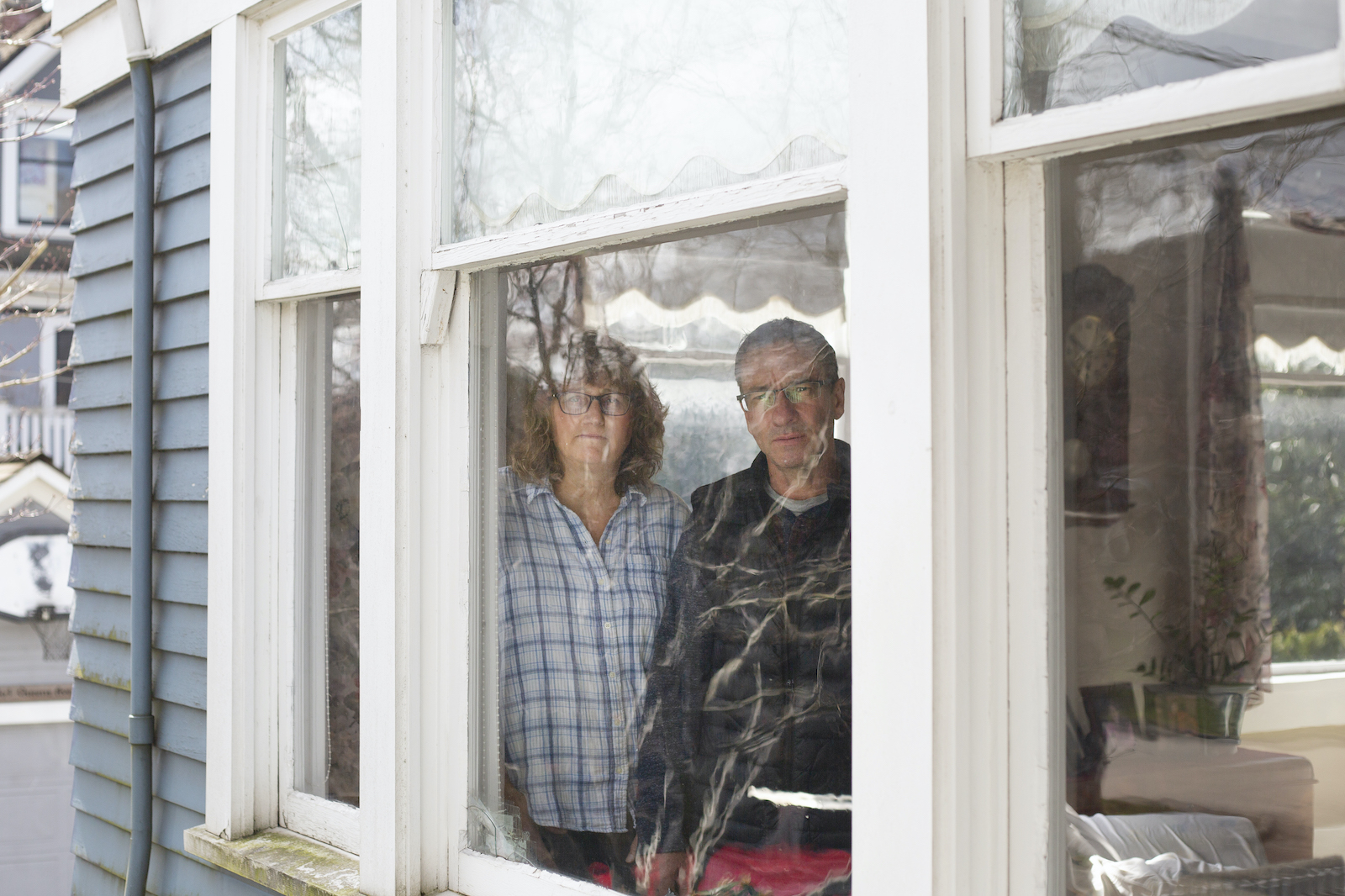 When I met them, Rob and Jani Jones had been self-isolating at their home in New Westminster for 12 days, after returning from a trip to Mexico. Although self-isolation wasn't mandatory at the time, they didn't want to risk putting others at risk. They'd been receiving grocery deliveries from Jani's brother, who lives close by.
During the pandemic, they have felt a need to stay in closer touch with family, particularly their children, who are spread between Vancouver, Vernon, and San Francisco. They struggle with the feeling of wanting to help others at a time of need, but know that the best thing they can do for everybody is to stay at home. To occupy themselves, they've started projects around the home and are working on a giant jigsaw puzzle.
Madeleine Landell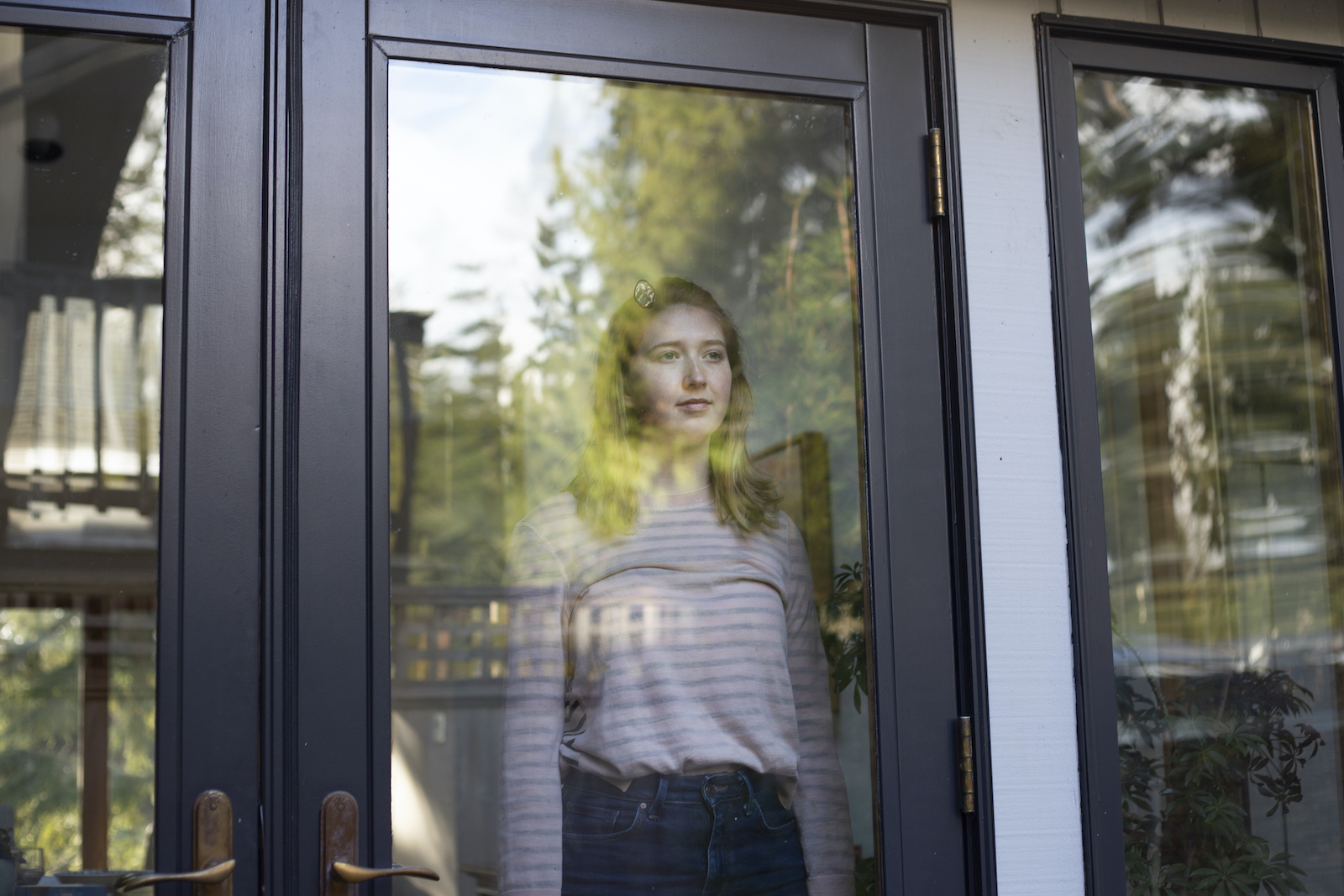 Madeleine Landell, 21, grew up in North Vancouver and is studying for a bachelor's of science degree in plant biology at the University of Guelph. She was on a foreign exchange at the University of Exeter, England, when Prime Minister Justin Trudeau announced that Canadians abroad must return home before commercial airlines shut down. She had already self-isolated for 10 days in Exeter, to protect her family upon her return home, and was on day seven of self-isolation in North Vancouver when we spoke.
The University of Exeter was quick to move lectures online and provide extensions on assignments and assessments. But without the ability to easily interact with her professors, Landell feels the quality of her education has diminished.
Akeem Nermo and sons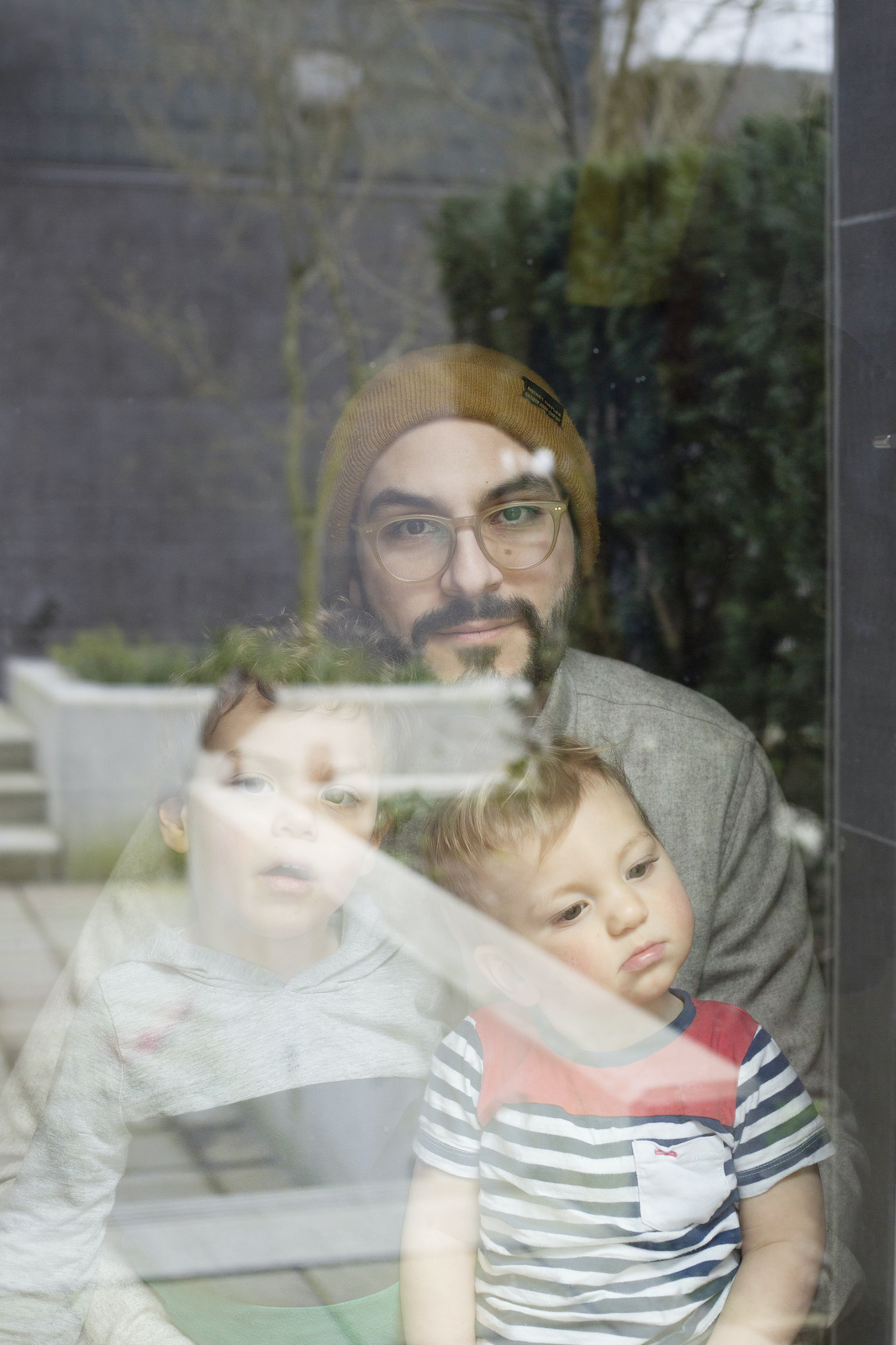 As I photographed Akeem Nermo and his two sons, Idris and Oliver, it dawned on me how challenging life must be when self-isolating with toddlers. Even for the five minutes I photographed them, the children wormed and wiggled in their father's arms.
Nermo lives in an apartment with his wife and children. He and his family were on their final day of self-isolation when I photographed him. Nermo had come into contact with a number of people at his workplace who had returned from epicentres of the virus, including in the United States, so Nermo decided to self-isolate. After three days, he started experiencing cold-like symptoms and contacted a physician. The doctor advised Nermo to self-monitor but said he wouldn't be tested for COVID-19, as he hadn't been in contact with somebody who tested positive for the disease. Nermo was surprised, but continued to self-isolate for the full 14 days, observing that "self-isolation only works if everyone does it."
Jeanne Liu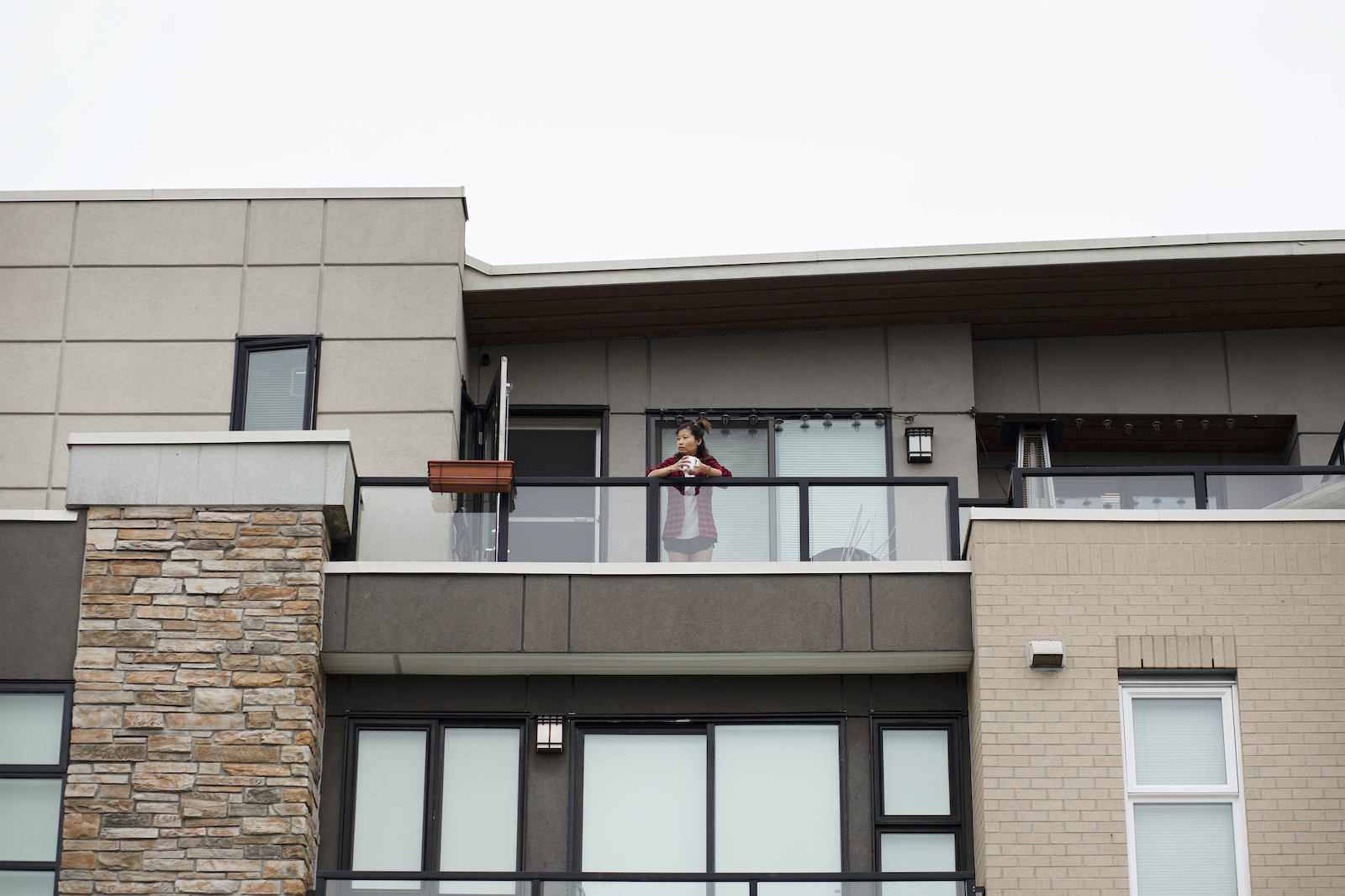 Jeanne Liu was on day eight of isolation when I spoke with her. She had attended a conference in Toronto at the end of February and had followed it up with a five-day vacation in Cuba and then a visit with friends in New York City. She spent two days touring Manhattan attractions, noticing little physical distancing being practiced throughout the city, before museums started to close and the attitudes of New Yorkers shifted. Locals went from seeming relaxed to panic buying toilet paper. Liu ended her vacation early and flew home to Vancouver.
Liu's attitude is that she should assume she's a carrier of the COVID-19 virus. Her neighbours check in with her by phone and buy her groceries. She cleans religiously, even wiping down her trash bags to disinfect them before they get taken down from the fourth floor by the same generous neighbours.
Camden McAllister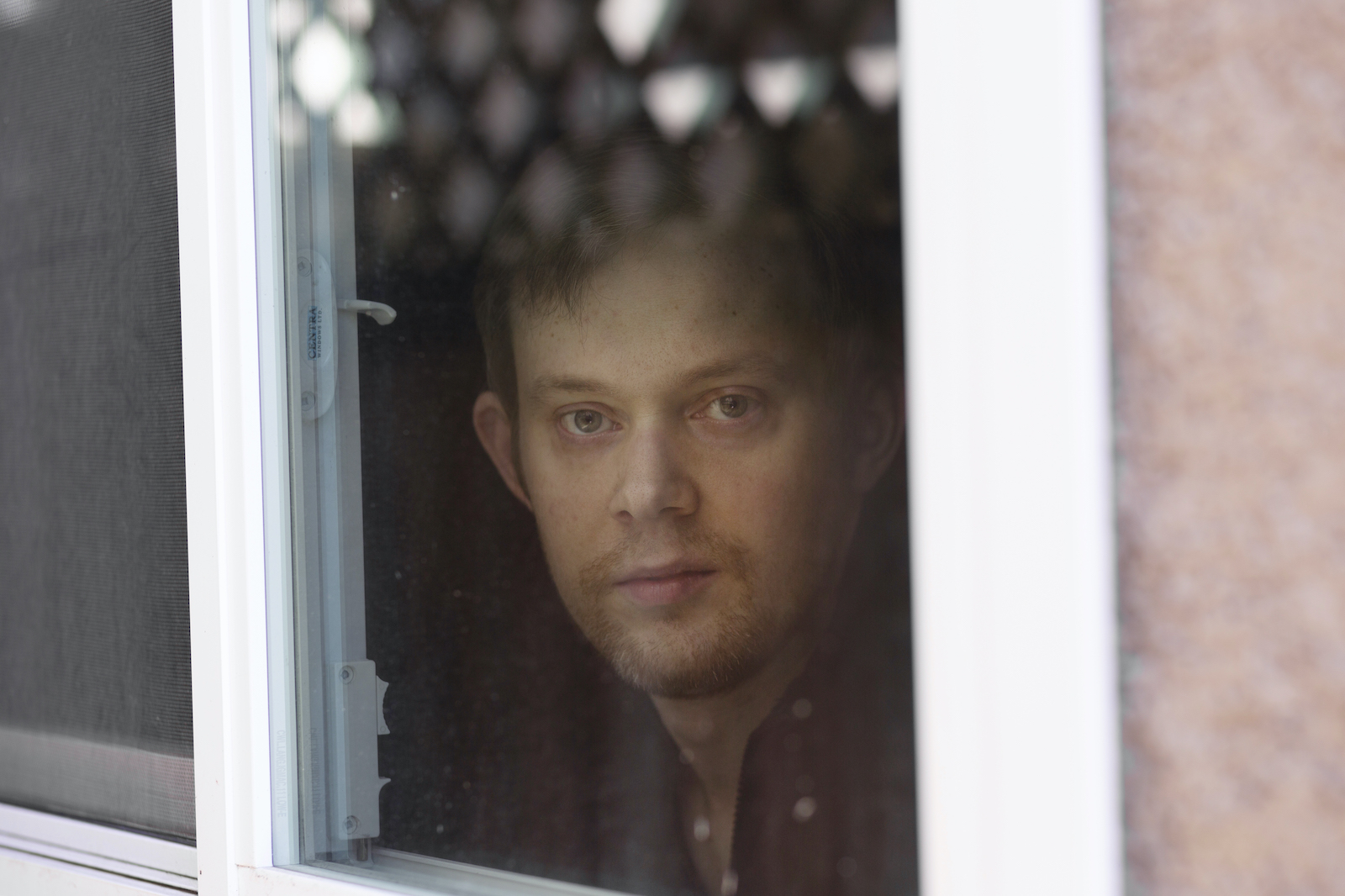 Camden McAllister lives in a basement suite. When I arrived at his building, he directed me to walk around to the left. At first, I only saw a pink stucco wall, but as I looked down to ground level, McAllister's head appeared from the dark of a small rectangular window. I knelt down to see him.
McAllister has mild symptoms of COVID-19 after spending time with a family member who later tested positive. A nurse advised him to isolate for 14 days. I photographed him on his birthday, and he'd done nothing but stay at home, alone, confined to his small bedroom. It's where he spends 22 hours of his day, as he shares the suite with one other person. His new routine includes disinfecting anything he touches outside the bedroom. He was feeling okay, he said, but later tells me his advice to others is to stay home and do everything in your power to not get this disease because "it's just not worth it."
Matthew Smale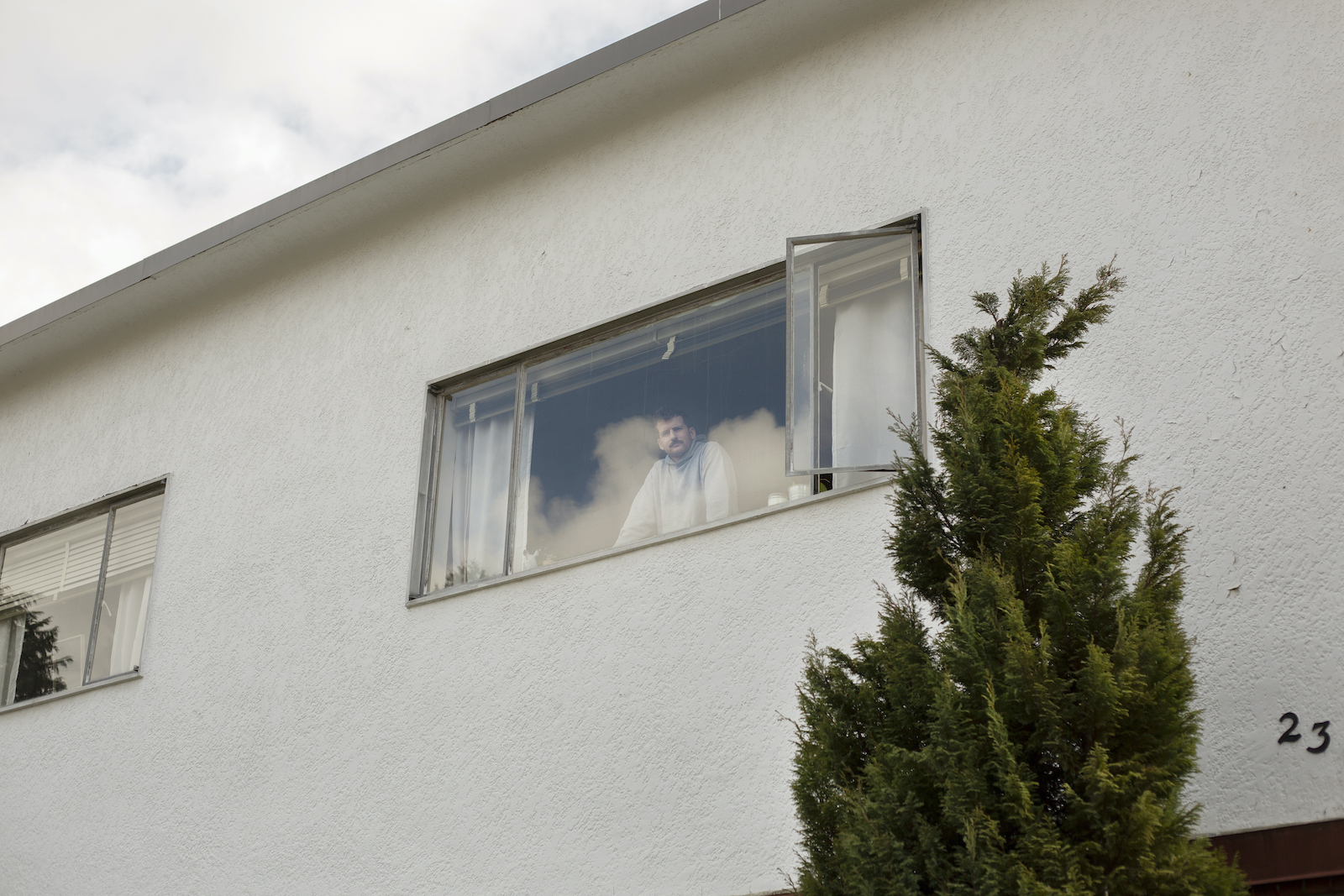 I was due to arrive at Matthew Smale's apartment for his portrait at 3 p.m. I messaged him to let him know my arrival time. He immediately replied to tell me he wouldn't be available, as he'd be watching provincial health officer Dr. Bonnie Henry make her daily health update. He watches it every day.
Smale has found it difficult to separate himself from the news since being in self-isolation. He was on day 14 when I spoke with him, after returning early from a vacation in Los Angeles. He's a project engineer for the City of Vancouver and can work from home, but has been sleeping on the sofa to protect his wife. They're following the recommended physical distance of staying two metres from each other at all times, so she can more safely go out into the community without the fear of infecting their neighbours, who are primarily senior citizens.
Page Turner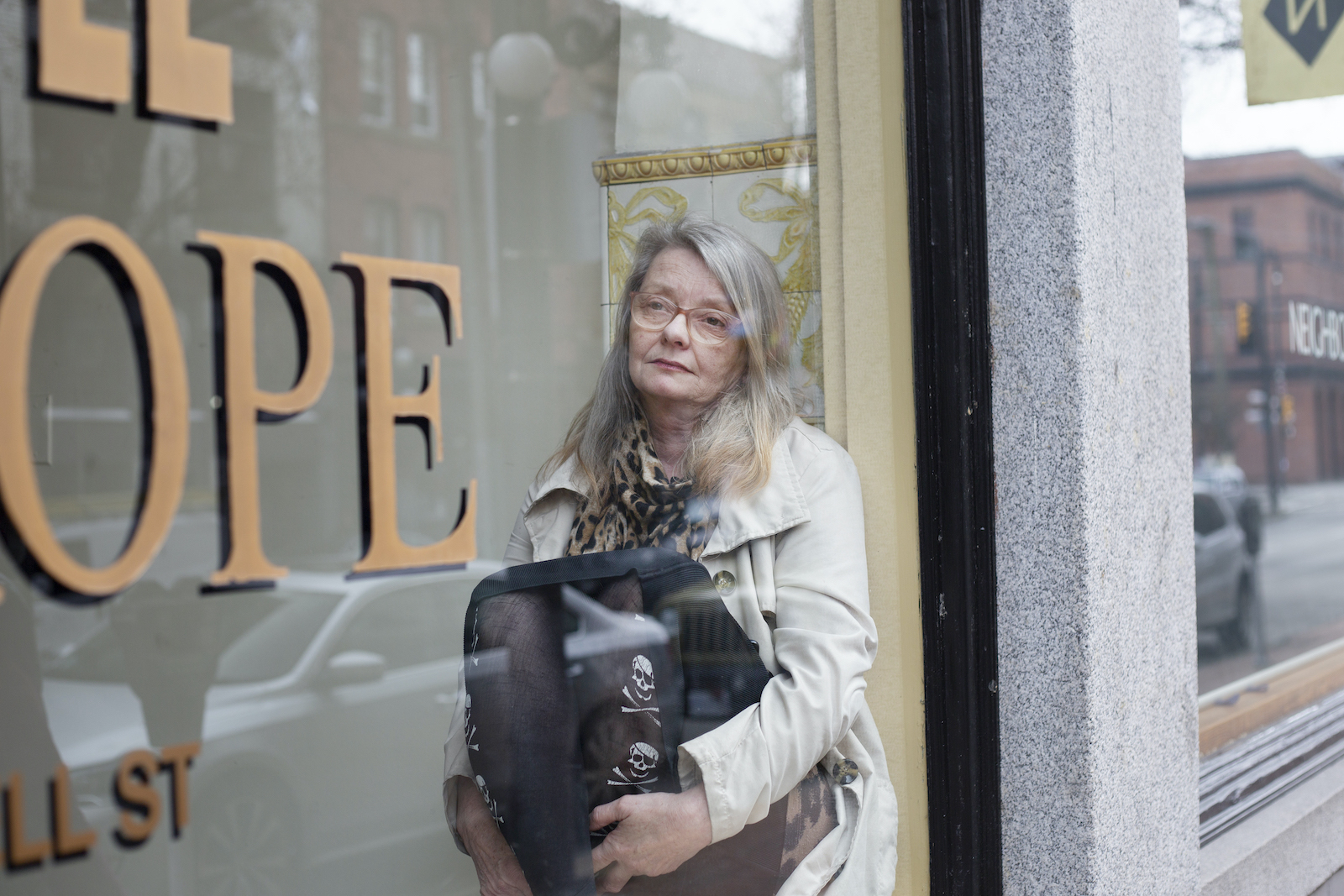 Page Turner, 65, lives in a single room occupancy in Gastown. Two days before I met her on FaceTime, a member of the COVID-19 Coming Together Facebook group had donated CAN $30 so Turner could purchase data to make video calls to family members. Turner is immunocompromised with a history of lung disease. After coming into close contact with several individuals coughing at Service Canada, she became scared of going outside. Turner was on day 15 of self-isolation when I greeted her through the window of the Hotel Europe lobby.
Her experience has triggered memories of her childhood. Her parents would lock her in her bedroom, remove the toys and books, and open the windows so she could hear other children playing outside. Turner suffers from depression and post-traumatic stress disorder. Although she is desperate to go outside, anxiety and the fear of contracting COVID-19 stop her. Turner's mental health is at its worst when she experiences a lack of food, exercise, and human contact — never before has she lost all three in such an extreme way.
Anonymous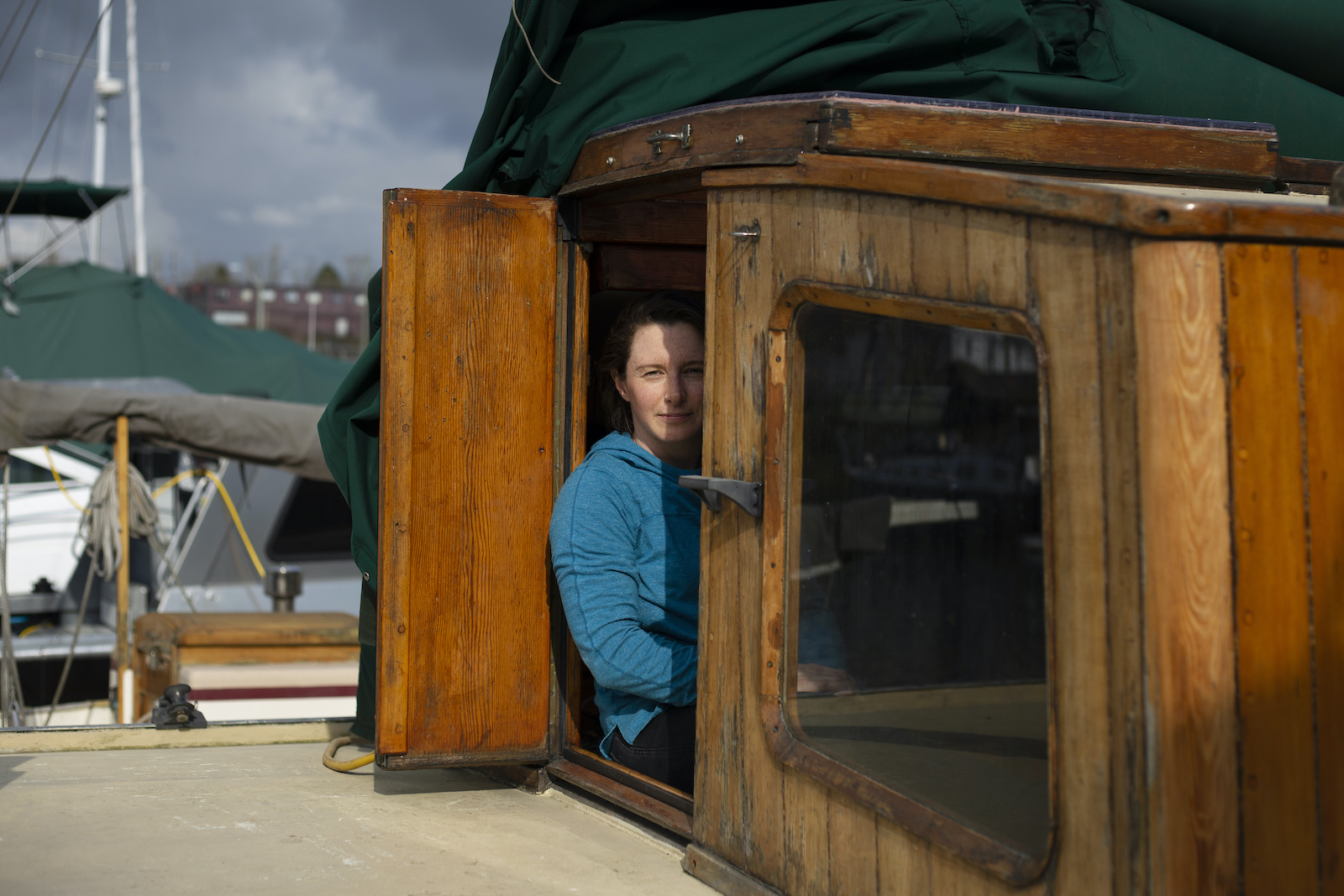 This 29-year-old PhD candidate in bioinformatics at the University of British Columbia willingly shared her story, but asked for her name to be withheld. When I spoke with her, she had already self-isolated for three weeks at her rented accommodation after her roommate exhibited symptoms of COVID-19. She was relocating to her boat; it was a perfect time to move, anyway, she said, as she had lots of maintenance to do on the boat.
She works at the BC Centre for Excellence in HIV/AIDS, studying the evolution and transmission dynamics of HIV. Since the epidemic, her group has shifted its focus to studying the dynamics of severe acute respiratory syndrome coronavirus 2 (SARS-CoV-2), the virus causing COVID-19. She expects SARS-CoV-2 will now be a main component of her PhD thesis.
Gord Konantz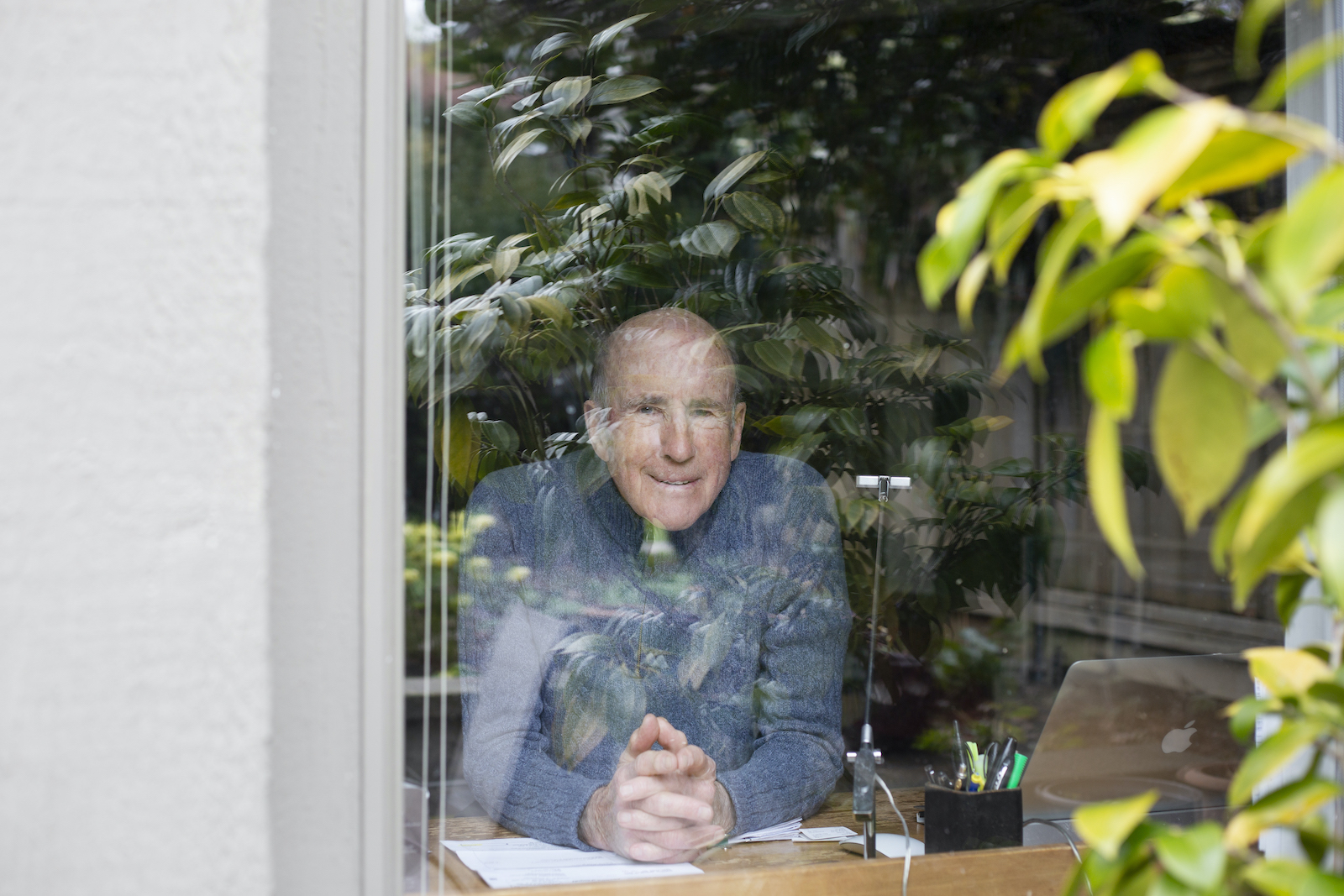 Gord Konantz is an 87-year-old Kitsilano resident who lives alone and is "trying to behave" himself in self-isolation. His family members are in North Vancouver and Whistler, but are also self-isolating, due to recent travel to Europe.
Konantz gets out of the house as much as possible, while distancing himself from others and says he frequently washes his hands. He's a fitness fanatic. Konantz bikes, hikes, and practices yoga three times a week. When I spoke with him, his yoga studio had recently closed and moved to online classes, which Konantz was enjoying, though he was missing his classmates.
Jennifer Wheeler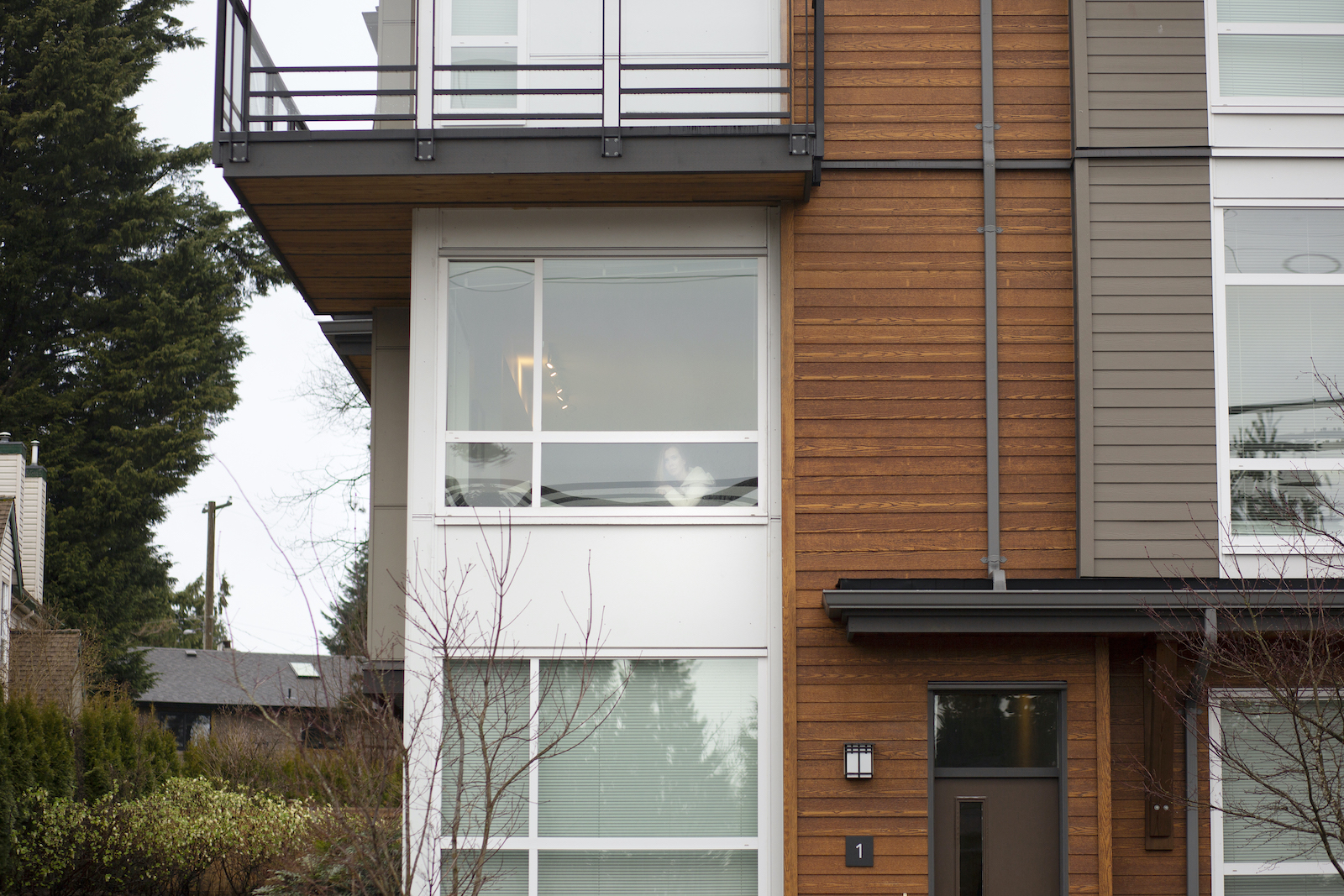 Jennifer Wheeler had been self-isolating in Port Moody since reading news reports that encourage self-isolation and physical distancing when I spoke with her. She hadn't been counting the days, fearing time would go slower if she did, but I calculated it had been 12. Wheeler opted for self-isolation out of concern for her 91-year-old grandmother who lives in a seniors' home and is currently unable to leave her bedroom or receive visitors. Wheeler hoped that by staying home, she would contribute to Vancouver's recovery so that others like her grandmother can return to a normal, more fulfilling life.
Wheeler was concerned about street crime. Her partner's pizza business had been broken into the previous week. The window was smashed and the safe box with staff salaries was stolen. She believes that with quieter, empty streets, other businesses could also suffer, which will add to the stress of economic uncertainty.
Victoria Leader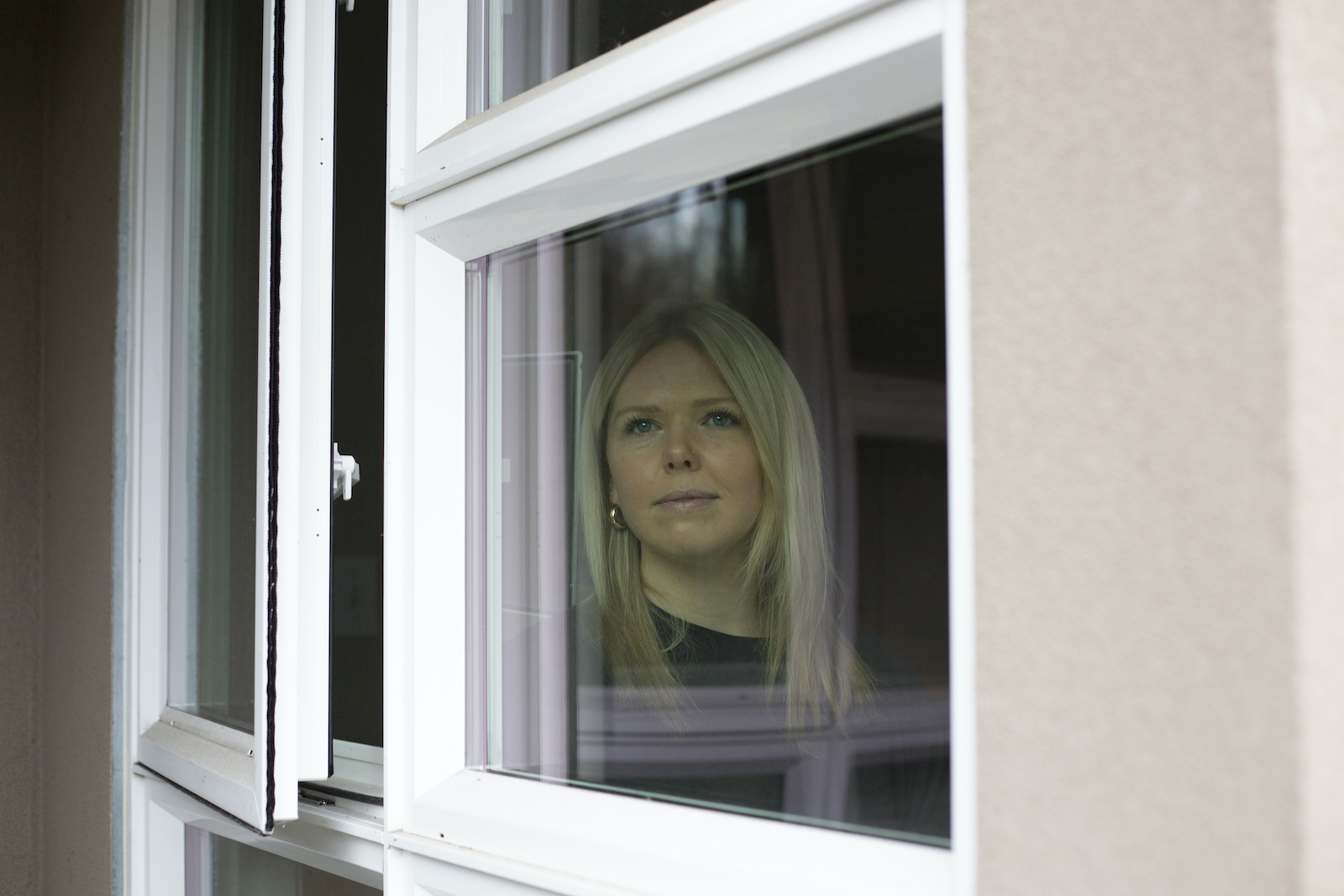 Victoria Leader is a citizen of both Canada and the United Kingdom. She had planned to move back to British Columbia at the end of April after finishing her job in Oxfordshire, England, but pushed her flight forward with concerns that the borders would close. She was on day three of self-isolation at a friend's empty apartment in Vancouver, hoping her new job in tourism on Vancouver Island will be unaffected. She's due to start in May.
Leader has been spending time with her family online since arriving in Vancouver. Her dad has been helping her fix her bike via Zoom, and she joined her brother for an online yoga class held in San Francisco. As a yoga instructor, Leader plans to offer online resources that will specifically help others experiencing isolation.