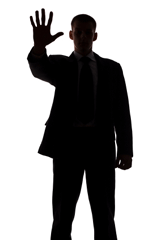 [Editor's note: Wednesday and Thursday Tyee reporter Monte Paulsen revealed civic election spending and regulation in Vancouver is out of control. As this article shows, major barriers to transparency exist in other B.C. cities, as well.]
This week, Vancouver Coun. Heather Deal is proposing stringent new limits on corporate and union donations to municipal candidates. These limits would "level the playing field" among candidates for municipal office.
However, Coun. Deal's reforms will have less impact if citizens do not have access to information regarding donations to candidates and the expenses of candidates.
A recent study by the Urban Governance Institute at Simon Fraser University suggests that citizens who wish to access the documents that contain this important information will experience significant problems.
Campaign finance documents summarize the names of campaign contributors and how much these contributors donate to campaigns. These documents also state how candidates spend money during and between election campaigns. Such documents allow the public to view the extent to which corporations and businesses are linked to candidates for municipal office, incumbents and newcomers alike.
Our study requested copies of the 1999 municipal election financial statements submitted by mayoral candidates and councillor candidates and the retention/destruction policies of all 27 municipalities in the Fraser Valley and Lower Mainland.
We encountered four problems in particular that illustrate how these documents may oftentimes be inaccessible to regular citizens.
The first problem involves obtaining a response from the municipalities.
The Local Government Act states that financial statements are to be kept as a matter of public record seven years during which time anyone can request to see a candidate's campaign finance statements. The majority of the municipalities responded within the allotted time period. However, eight municipalities (Belcarra, Coquitlam, Harrison Hot Springs, Lions Bay, Pitt Meadows, Richmond, Surrey and Hope) did not respond within the 30-day time limit and as a result their responses are "deemed refusal" in law according to the B.C. Freedom of Information and Protection of Privacy Act.
The municipality of Hope failed to reply even after two additional requests for information.
The second problem we encountered was difficulty in accessing campaign finance statements.
The municipalities of White Rock, Burnaby, Harrison Hot Springs copied and mailed to us the 1999 financial statements for their mayoral and councillor candidates. However, 22 municipalities stated that the documents could only be viewed during regular office hours at each municipal building and could not be photocopied. The City of Port Coquitlam mistakenly destroyed its 1999 campaign finance statements, rendering that information irretrievably lost.
In addition, we encountered problems while attempting to review documents in two municipalities. The researcher collecting data from Port Coquitlam City Hall was forced to review the documents under the watchful supervision of the city clerk. Collecting data at Surrey City Hall was made especially difficult. The researcher was prohibited from photocopying the documents and was permitted to review the documents only while sitting on a bench across from the city clerk's office where no power jack was available.
Collecting any meaningful information from thick campaign finance documents under such circumstances was nearly impossible.
The third problem revealed was the amount charged for accessing the information.
Of the three municipalities that copied and sent us the documents, White Rock did not request payment. In contrast, Harrison Hot Springs sent copies along with a bill for $34.87, payment due immediately. The municipality of Maple Ridge did not send copies but only a bill for $63.75 (225 pages @ .25/copy), "upon receipt of this payment, the records will be copied and mailed to you." These expenses create a barrier for average citizens to access information. Close to $100.00 is needed to review the 1999 financial records of only two municipalities, Maple Ridge and Harrison Hot Springs. For interested citizens, this is an unreasonable expense.
If municipalities are serious about accessibility to these documents, then restrictions should be minimized or removed. Campaign finance documents should be easily accessible to citizens.
Elections Canada requires that national candidates' financial statements be scanned and made accessible on the Internet. Vancouver City Hall has similarly published all candidates' campaign finance statements for the 2005 municipal election on their website. Given the affordability of publishing such information, all municipalities in the Lower Mainland and Fraser Valley should follow these examples in order to make this information more accessible to the public.
The fourth problem that our study revealed was that 12 out of the 28 municipalities did not even have retention/destruction regulations.
Although the Local Government Act provides vague retention/destruction regulations it seems that municipalities interpret these regulations in their own ways. Retention/destruction policies are important for all municipalities because such policies regulate the schedule of which documents are to be retained and kept available to the public.
Our study reveals major and alarming problems with municipal campaign finance regulations that result in compromising transparency, accountability, accessibly and ultimately the quality of local democracy.
These problems prevent citizens from becoming educated and informed about how much money is donated from individuals, businesses and corporations to mayoral and councillor candidates.
With the absence of limits on donations and contributions, we are entitled to wonder who might be whispering in the ears of our municipal politicians. The inaccessibility of campaign finance documents means that citizens who wish to find out will encounter significant and oftentimes insurmountable obstacles.
It's time for Lower Mainland and Fraser Valley municipalities to remove those obstacles.
Related Tyee stories: