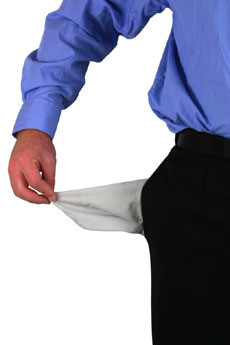 It's bad enough that BC joins Alberta in the basement by having the fewest laws protecting the provincial political process from abuse by big money interests.
What's worse is knowing that as we head into the November municipal elections, at the local government level in BC we find even bigger money loopholes, ones that you can drive a new subdivision through.
Municipal politics isn't exactly the stuff of sexy soap operas. Lot setbacks. Sewers. No wonder voter turnout for local government is so low.
Yet, the local level is where the vast majority of our life happens. Local government helps shape our houses, facilitates access to our workplaces and to services, makes key decisions about clean drinking water, decides how local land is used, and determines where our wastes go.
Stakes are high
Progressive local governments innovate around larger issues like poverty, drugs, climate change, and culture. Less enlightened ones bring us sprawl and loss of farmland, seek asphalt instead of transit, shunt problems geographically away from the majority, and foist debt on taxpayers for mega-projects that only benefit local elites.
So, there's a lot at stake in electing good people to local government. And, as with politics everywhere, in terms of getting elected, money talks.
Unfortunately, then, rules on conflict of interest do not preclude those who benefit from local decisions from making donations. Vancouver Sun reporter Larry Pynn recently uncovered questionable donor-benefit links with Agricultural Land Reserve (ALR) Commissioner Peter Dhillon who just voted for the development of prime farmland near Abbotsford.
Pynn found that Dhillon donated $1,350 to Richmond First Voters Society in 2002, which holds four seats on Richmond council. That council then turned around and voted Dhillon to the Vancouver International Airport Authority and to the city's agricultural advisory board. Dhillon's businesses also donated to the provincial Liberals in 1999. He was appointed to the ALR by the Liberals in 2002.
Unfortunately, as with the BC provincial level, non-voters like corporations and unions are allowed to contribute to local government candidates, creating the expectation of a return on investment – some kind of political payback.
There are also no limits on the amount that can be contributed, and – weaker than the provincial level – no limit on the amount that can be spent by any one candidate. This means there is nothing to prevent the de facto buying of public office at the local level since any one candidate can simply outspend another.
Now, there is public disclosure required for these contributions, but unlike the provincial level there is no online registry, which renders difficult an accounting of who is trying to influence which local governments.
Curious, I wandered into the offices of my local government – the Cowichan Valley Regional District – to find out who is lining the pockets of local politicians. While the amounts were small, the corporate donors were almost all those with financial interests in development and zoning, from land companies, to engineering companies, to industrial operators close to town who need local permits.
Huge third party loophole
There is also another large loophole that applies to organizations like the one I work with, the Conservation Voters of BC. In the last federal and provincial elections we registered as a third party and filed financial disclosure reports on our activities supporting or opposing candidates. We were happy to do so, and also happy that the federal level has spending limits on what we and other third parties can do. (BC does not).
There are no such requirements at the local level, which means that we could theoretically receive unlimited and anonymous donations and use them to promote or oppose candidates – and not disclose a thing.
The odds of us pulling that off in the non-profit world are pretty slim. But, for flush old-school developers with a financial interest in keeping sprawl going, for example, there's nothing to prevent them establishing something like "the Citizens for Affordable Housing" to serve as a front group to promote candidates who will implement their agenda.
All of this brings us back to the need for serious campaign finance reform in BC in BC at both the provincial and municipal levels. We have fallen behind other jurisdictions in ensuring the integrity of our political process in BC, and our public policy making is suffering because of it.
Matt Price is Coordinator of the Conservation Voters of BC , an organization dedicated to helping elect candidates who reflect the strong environmental values of BC voters.