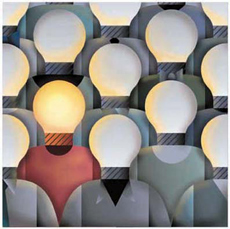 Public consultation is something Canada has a lot of. But what exactly are these expensive endeavours getting us? And might there be a new way to do them?
Virtually every process of policy development in Canada asks for some sort of "public" input. A recent example is the B.C. government's "Conversations on Health" -- a public engagement process billing itself as a "discussion among British Columbians on how to make British Columbia healthier, and how to improve and renew our health system while strengthening the Canada Heath Act."
The 'Conversations on Health' is doing this through online discussions, public forums and a toll-free hotline. While public engagement with British Columbians or any Canadian is cause for some applause, many questions remain. What "public" are they tapping into? How well do they represent B.C. or Canada as a multicultural nation? Are vested interests such as unions or corporations capturing the process? What's the best way to ask for people's views? (Typical tools are a barrage of opinion polls, questionnaires, focus groups and open forums.) How should we put such input to use, and importantly, is input is even enough?
These aren't new questions, but there is a new emerging answer: deliberative democracy. And Canada needs more of it.
Beyond majority rule
Political scientists around the world have been debating deliberative democracy in earnest for a couple decades. Its popular practice is now beginning to seep into Canada. The crux of the idea is to shore up, or de-emphasize representative democracy (majority rule where voters elects decision-makers) to a process where citizens are given the opportunity to learn deeply about a topic, engage with others in debate over it, and then come to a collective decision on what a government policy on the topic should entail.
James Fishkin, director of Stanford's Center for Deliberative Democracy, who has brought a version of this idea -- the deliberative poll -- to fruition in the U.S. and remarkably to communist China, articulated the importance of such a shift: "The crisis of representative democracy is that the public is not well-informed; there is a perception all around the world that elites make decisions in their own interest, or without taking adequately into account the concerns, values and perspectives of the public." The beauty of deliberative democracy is that it begins to provide a bridge between wider interests and decisions.
Flaws in premier's health 'conversation'
A prime Canadian example is the B.C. Citizens' Assembly on Electoral Reform that ended in December 2004. It took a look at B.C.'s electoral system, involved 160 people who where randomly selected from each provincial constituency, and spent 11 months learning, debating and deliberating. They finally recommended a drastic alteration to how officials are elected (i.e. BC-STV) -- a proposal that subsequently fell a mere two per cent shy of a 60 per cent majority in a referendum.
Despite the final outcome, the credibility of the Citizens' Assembly illustrates some important considerations about the value of public engagement. It knew who its "public" was (160 voters making up one man and one woman from each B.C. constituency, as well as two aboriginal members). It also produced citizen viewpoints that were formed over 11 months, well considered and debated against each other. Finally, plus it gave them a political mandate -- the recommendation went to a vote.
Contrast this against what might theoretically happen in B.C.'s new provincial public engagement, the "Conversations on Health." Here public forums, which will presumably discuss various issues of health care, involve randomly choosing from people who self register via the "Conversations on Health" website. One might imagine that those with a large stake in the outcome will flood the registration so to be over-represented in the forums, which will inform future government decisions and give them more of a say. Once again, what "public" are we tapping into here?
In addition, the element of deliberation -- having the time or impetus to learn about B.C.'s health care system, form opinions and consider why others might hold different views -- is missing. In such cases, it's sometimes hard to imagine where our "public" input moves us to. This is not to say that types of non-deliberative public engagement are valueless (they are important democratic undertakings), but that it is important to have clarity on what they produce and how they will be used.
Problems and tinkering
Deliberative democracy has its problems. Deliberative events are expensive and it is difficult to determine whether people are actually deliberating. The issues presented or the requirement to meet and deliberate may lead to important groups not being interested in participating. Inevitably, some deliberations will draw conclusions that the broader public will not support; did the B.C. Citizens' Assembly better represent the interests of B.C. citizens when their recommendations were turned down in a referendum held among voters?
Nevertheless, enough interest is forming that deliberative democracy is being studied and tinkered with at the University of British Columbia's Centre for Applied Ethics. Here, we are assessing deliberative models to see if they can produce policy advice in areas of biotechnology, like biobanks and salmon genomics.
In this case, the justification for investing in expensive deliberative models is that biotechnology policy in Canada influences wealth, health and the environment, yet may be disproportionately influenced by dominant vested interests (e.g., industry, health professionals, organized health charities). This has led to issues over the legitimacy and trustworthiness of biotechnology policy. Experiments to create deliberative citizens look promising as one way to approach such concerns, as well as answer some of the above questions.
For example, Edna Einsiedel from the University of Calgary organized a local citizen jury in 2000 on xenotransplantation -- transplanting tissues from animals into humans -- that became a model for evaluating whether to proceed with clinical trials on this debated practice. These citizen juries recommended a moratorium providing input in the subsequent policy decision.
Authoritarian government structures such as communist China apparently understand that policies resulting from deliberative involvement of the public are more effective, perhaps because they are perceived as legitimate. This may be a hopeful sign, but it should also emphasize the importance of assessing deliberative engagements to avoid enhanced perceptions of legitimacy without genuine commitment to improved political representation and civic deliberation.
Related Tyee stories: