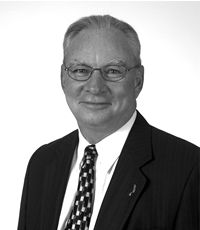 It is said that when a man sends his wife flowers for no reason, there's a reason. Similarly, government sinecures do not just happen. There is always a reason, for example, that someone goes to the senate.
Take Senator Michael Kirby, the Chair of the Senate Health Commission. Back in 1980, Kirby was a senior federal public servant who, of course, had no politics. On the eve of the critical Constitutional Conference of First Ministers in September that year - which I attended, incidentally, as part of the official British Columbia delegation - a memorandum was leaked (deliberately) to Quebec Premier Rene Levesque which gave Prime Minister Trudeau a carefully designed road map to scuttling the conference and making it appear to be the Provinces' fault. Why would Mr. Trudeau want that to happen? Easy. He wanted to bring the constitution to Canada on his own terms and to his own political glory.
And who authored that document?
None other than Michael Kirby who, in the twinkling of an eye, became a Liberal Senator, the fruits of which reward he enjoys to this day, 25 years on.
Radioactive politics
Back in the early 1980s, the United States decided not to import any more uranium from Canada. That left Atomic Energy Canada, a Crown Corporation, in a bad way because it had stockpiled a large quantity of uranium in anticipation of American purchases. The government was in a pickle and Jack Austin was then a youngish deputy minister in the energy department (a post he received, by an amazing coincidence, after he had run, and lost, for the Liberals). Austin was instructed to form an international uranium cartel so as to keep the price of uranium up, which he did. Well, in the view of many what he had done was illegal as hell and it hit the fan, big time. To make a long story short, the government stonewalled the investigations under the then Combines Investigation Act and everybody got away with it. Mr. Austin, after a barely decent interval, went to the Red Chamber where he remains to this day, his pension fattening as he goes.
Larry Campbell was, until a few days ago, the Mayor of Vancouver: a post he would have easily retained had he chosen to seek re-election. During his time as Mayor, GVRD and Translink member, the RAV line proposal finally saw daylight. That the decision to construct this line was utter stupidity goes without saying, and such will be demonstrated as the costs skyrocket (to be borne in part by public servants' pension funds) and it becomes clear that the predicted ridership has been grossly inflated. In days to come Malcolm Johnston of the Light Rail Committee will be saying "I told you so" so often that he will appear to be otherwise mute.
No, it was the sitting of the RAV line that became of utmost importance. With a perfectly placed existing right-of-way down the Arbutus corridor, for some reason the line had to go elsewhere.
Cambie or bust
Could that reason be that Liberal MP and Cabinet minister Stephen Owen would likely have lost his seat had the Arbutus route been used? We do know that Larry Campbell, using his enormous powers of persuasion, saw that Cambie became the route. When I put it to Mr. Owen that this was a great decision for him he noted that Cambie is in his constituency, too. What he didn't add is that the Cambie route will be underground, while along Arbutus, the well-off gentry would hear trains all day long.
Some amazing reasons for doing the Cambie route were given by Campbell and Co. For one thing, the route would be very convenient to those to the south who wanted to go to Vancouver Hospital. It would also help people in Richmond and Delta to shop at Oakridge. In fact, these silly arguments and many others were all trumped by the argument in favour of light rail and the resurrection of the old tram line on Arbutus.
No one worked harder to get the line down Cambie than Mayor Larry Campbell and no one is more pleased than the Honourable Stephen Owen, PC, MP.
Larry Campbell is now a senator.
And what was that saying again? The one about flowers and husbands? Might it not be restated thusly?
When a person is rewarded by the Liberals for no reason … there's a reason.
Rafe Mair writes a Monday column for The Tyee. His website is www.rafeonline.com.