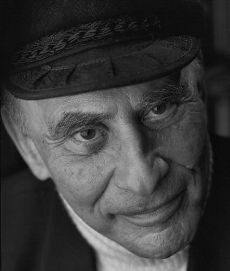 The release of The Secret Mulroney Tapes earlier this month marked a perfect victory for "shock and awe" public relations. Author Peter C. Newman had been in hiding, saying he was resting after churning out last year's big autobiography Here Be Dragons. And why not? The man was 76 years and 23 books old. Then came the surprise onslaught of headlines in the Globe and Mail and Maclean's, followed by predictable skirmishes among friends and foes of the ex-PM. Mulroney haters expressed shock! shock! that a politician with the ambition to lead a nation might possess a big ego and a raunchy tongue. Meanwhile, Mulroney's allies huffed about journalistic ethics, accusing Newman of pulling a fast one on such a good and trusting soul. Never mind that Mulroney, caught on tape, makes regular references to the book he'd agreed to let Newman write.
By the time Newman arrived in Vancouver last Friday, he gave off the air of a captain who'd just weathered a squall and brought his craft safely into port. Which in fact he had. Just the month before, while skippering his 50-foot sailboat on Lake Ontario, Newman saw gale winds rip away part of his bowsprit. "That was scary," he said, sipping a banana daiquiri in the safe confines of a swank hotel bar. Life, politics and book flogging in proper context, he proceeded to engage in a Tyee interview that ranged from the slinking off of Kim Campbell to the selling off of Canada.
Here is what Peter Newman had to say…
On Gordon Campbell:
"I've always thought Gordon Campbell was one of those people who was never going to reach his potential. On the other hand he did become premier and he got reelected so what can you say? It's just a feeling I have that he's better than he has allowed himself to be. But he's too urban in a province where the seats are still distributed the other way."
On the selling off of public resources and enterprises:
"It's interesting because both Wacky and Bill Bennett look pretty good now. At the time they were just these crazy Social Crediters. You look back on those regimes, and they were bloody good. There wasn't much corruption.
"Now, not just BC but the country is being sold out. America is in the process of taking over the tar sands. What else is there? Only fresh water. I'm not very optimistic about the independence of Canada. I was so happy when Bush was elected and reelected because I thought now we have a real reason to be nationalistic. And it hasn't happened.
"Look. There's a reason Cheney planned to go to Fort McMurray [by the tar sands]. He wanted to go to look over his real estate.
"But we don't care. There should be some legislation saying you can't sell all this stuff. No, we need to reserve some for ourselves. Because that's all there is. They are pumping pools of crude from down beneath the tar sands right now, and it's eight dollars a barrel!"
On the risks of a much richer Alberta:
"Ultimately Alberta's attitude is destructive to Canada. Ontario shared its wealth historically with the western provinces, and Alberta should do the same."
On Conrad Black and 'henchman' David Radler:
"Radler was always the plotter, cost cutter and henchman for Conrad. Conrad will try and prove that he really knew nothing about it, which will be very difficult since he spent the proceeds buying Babs her 1000th luxury handbag. I foresee both David and Conrad going to jail, in made-to-measure orange suits, of course." "There was lots of foreshadowing. More than 20 years ago, they tried to rob the Dominion Store employees of their pensions. Dominion was once the largest chain of supermarkets in Ontario. They sold it and in the process confiscated people's pensions. They didn't get away with it. Bob Rae was then the premier of Ontario and he forced them to pay it back. But just the fact that they would try and do it is condemnation enough.
"At that time Conrad was fulminating as only Conrad could fulminate about what a dreadful thing Rae was doing in preventing him from robbing the pension plans of grocery workers."
On the CBC lockout:
"This must be the craziest lockout in history. You know, you are fighting for viewers and listeners, and what do you do? You lock everyone out. So your audience members say, 'I always thought I depended on the CBC but I can actually live without it!'"
On Brian Mulroney's reaction to his book:
"I think he missed a real opportunity. He could have said, 'Look I don't agree with all the stuff in that book but at least he's caught the way I am. This is me. I'm Irish, I swear a lot and I say a lot of stupid things about people, but by God I did a lot for this country.' Which he did. Chretien, by comparison, just sat around for ten years, did nothing and said nothing that anyone could understand."
On Mulroney's slamming of Kim Campbell:
"She didn't have a chance of winning the 1993 election, but she could have done a lot better."
"When she was running for PM, they sent a couple of people from the privy council office in Ottawa to brief her on the budget, because the next day she was having an editorial meeting with the Globe and Mail editorial department. Those guys flew to Vancouver, but could never find her, because she was with her great, good friend."
"She was out of her depth. I described her as 'Having an unerring instinct for her own jugular.' And it's true. But at least Mulroney tried to encourage her, when he told her, 'Keep your pecker up, Kim.'"
On Stephen Harper's lame Conservatives:
"The Liberals have always billed themselves as the natural governing party, and the fact of the matter is that they probably are. Because no one else can manage to put up a coalition against them. Mulroney's coalition was artificial. He got Quebec nationalists and Western Canadians somehow together and it wasn't a great surprise it fell apart. And it fell apart in the worst possible way, with both regions creating their own parties.
"The Quebec Bloc isn't going to go away. And some form of conservative party in the West isn't going to go away -- never enough to form a government but enough to either force the Liberals into minority or a very tight majority. But where the Tories get a majority government, I don't know.
"If they can't get a government with all the corruption that is being proved against the Liberals … I mean, this is not some little guy selling a contract. This is an organized system of raking off tax payers' money into their own pockets. If that isn't enough to give the Conservatives a clear chance to form a government, what does it take?"
On the self-defeating prickliness of Western conservatives:
"I don't think Mulroney tried to win the West, but he certainly tried for Alberta. He saw [then Premier] Peter Lougheed. And he said: 'What does Alberta want?' And Lougheed produced a list and Mulroney just did everything on that list. From getting rid of the National Energy Program to moving the National Energy Board to Calgary to deregulating gas exports to having senior ministers from Alberta - the deputy prime minister, the external affairs minister. He did everything Lougheed wanted. And the next election Alberta didn't give the Tories a single seat. They went Reform.
"So I don't know what the solution is. I'm not saying Mulroney was enlightened. But he was given a list of what was wrong with Alberta and he fulfilled every single thing on the list and it still didn't give him any seats."
On Harper's 'medieval' obsessions with gay marriage, etc.:
"Stephen Harper has the best medieval mind in the Commons. He's totally out of touch with the modern world. By modern world I mean Ontario. If they don't make it in Ontario they can never form a government. I suppose he'll last one more election and then they'll get rid of him. But who will they get? Who is there? [Ambassador to U.S.] Frank McKenna will get the Liberal crown.Every speech he makes is a bid for the leadership. At least he has some gravitas.
"Mulroney, whatever else you may think of him, really was a Progressive Conservative. A Red Tory, whatever you want to call it. But they are gone. There are no Red Tories in Harper's caucus. So I don't think the Conservatives stand a chance of forming a government."
On the need for a Red Tory revival:
"I like to think that today's Conservatives don't represent the mainstream of the business community or of the right. There is only one conservative in the country I am truly impressed with. And that's John Tory. He's a very interesting man, who incidentally bills himself as a progressive conservative. He almost made it to the mayoralty of Toronto. And I think he's going to defeat McGuinty for the Ontario premiership. Tory is the only replacement for Harper who might form a coalition to challenge the Liberals."
On the real damage done by Liberal corruption:
"I've always maintained that Canada takes a lot of killing. And we certainly are doing a good job of it. But what scares me about this time, is not so much that people are losing faith in their parties or their leaders, but that they are losing faith in the system. I've lived under fascism and communism. Democracy is a bloody precious system. If people really lose faith in that system, we're cooked."
On why to vote NDP in the next federal election:
"If Paul Martin wins, as I expect he will if Harper's still there, that will be a monumental condemnation of the Canadian people. People should vote for the NDP just to keep the Liberals honest, if that's possible.
"I would like to see Layton get a real balance of power. Have enough seats that Martin would depend on him. That's what happened to Trudeau when David Lewis ran as head of the NDP.
"Then they would be able to reconstitute the social contract, which Mulroney really broke when he did away with universality. And that could be quite revolutionary."
David Beers is founding editor of The Tyee. He helped edit Peter C. Newman's book Titans: How the New Canadian Establishment Seized Power.