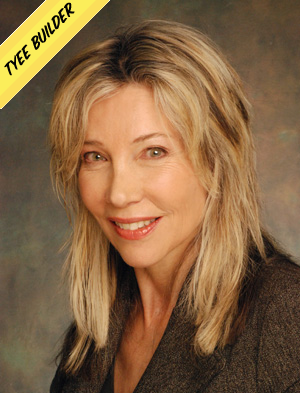 "What hooks me is Salon.com blogger Glenn Greenwald and the soft spot of a horse's nose." -- Linda McQuaig
And what does this veteran reporter think about The Tyee's journalism? "We desperately need some counterpoint to the business media. That's why I support The Tyee."
If you'd like to join Linda and the rest of our celebrity Tyee Builders, click on the yellow button below. As we all know, "independent" doesn't mean "alone" -- if The Tyee is going to keep swimming strong against the mainstream currents, we need your help.

About this Tyee Builder: Linda McQuaig has written for the Globe and Mail, The National Post, and many other publications. She has broken major stories and won national awards for her journalism.
Despite her exceptional reporting, Linda might be best known for her work as an author. She has written several books that focus on social issues in Canada, including War, Big Oil and the Fight for the Planet, Holding the Bully's Coat, and It's the Crude, Dude. Her most recent release, The Trouble With Billionaires, is on its way to joining her other books as national bestsellers. You can find out more about Linda and her work on her website.
About the Tyee Builder Program: Want to give independent Canadian journalism a boost? You've come to the right place. The Tyee is trying to become fully sustainable. In order to do so, we've launched the Tyee Builders program to allow readers who love The Tyee's work to help fund more of it.
Every penny you support us with will go directly to pay Tyee writers and editors. And besides the warm, fuzzy feelings you'll get knowing you're helping dial up the volume on an independent voice in Canadian media, we've come up with a few other ways to thank you. Click on "Hammertime" above to learn more and start Building!