On Jan, 10, New York City mayor Bill de Blasio dropped a bomb on the investing world, announcing the city would not only sue the world's biggest fossil fuel companies for billions in damages, but also divest about US$5 billion in fossil fuel investments from its pension funds.
New York's announcement is just one of many high profile divestment announcement in recent years, part of a movement that started gathering steam around 2012 and has to date seen an estimated $6 trillion divested from oil and gas companies by cities, pension funds, universities and more.
In New York's case, the city is responding to a climate emergency. Home to almost 22 million people, greater New York is one of the U.S.'s climate change ground zeros — at certain risk for future flooding, storm surges and sea level rise. As it stands, local governments will face ruinous financial expenses moving forward — and like big tobacco in the '90s, fossil fuel companies will be increasingly called upon to pay damages for their part in causing the harm.
This announcement inspired my own ongoing journey to build a meagre $10,000 investment portfolio that is both profitable and is devoid of fossil fuels at the same time (as well as armaments and a few other sectors I don't want to support). But beyond feeling better about investing, does the strategy of withholding capital from big oil companies have any impact on the unfolding climate crisis? And on a personal note, will I lose my shirt by trying to invest with my conscience?
To gauge these questions, I needed more information — so I called journalist and author Naomi Klein, who was not only in the room when de Blasio made his announcement, but was one of the instigators of the whole divestment movement, along with 350.org co-founder Bill McKibben back around 2012.
It doesn't start well. "I don't invest in the market, and I never have, not in 20 years," she says tersely when I outline my story. "I'm not your investment adviser." (See the full interview later this week.)
Divestment is not a "magic bullet," she continues, but a tool that can create the political cover necessary for lawmakers to push ahead real action on climate change — with direct parallels to the public backlash against tobacco companies in the '90s.
Beginning in the '90s, it was revealed that tobacco companies had long known of the connection to cancer as lawsuits began to wind through the courts seeking damages for health care costs. Public opinion, and the idea of social licence to operate, turned against the companies, making it possible to impose regulations that would never had been possible earlier. This is similar to where we are now with fossil fuel companies, says Klein: companies like Exxon Mobile knew about climate change as far back as the late '60s, and went through comparable efforts to misrepresent the information.
So when people push for divestment and declare that fossil fuel investments are just as unethical as arms or tobacco, this creates the space for governments to impose strict regulations — like a very bold carbon tax — in a way that was previously unthinkable.
"That work of delegitimization, of revoking the social licence [of fossil fuel companies], is actually what will make it possible to regulate with the strength that the climate crisis demands," Klein says.
Now if only U.S. President Donald Trump (and other western leaders) would get with the program.
Lower carbon impacts, higher profits
When it comes to investing our hard-earned money, most of us live with blinders on. We are in the midst of a climate crisis, but many rarely think of the climate impact of our mutual funds and other investments. But as recent research illustrates, lowering the carbon footprint of your investments can be the most important thing we can do.
Take me for example: if I invested all of my $10,000 in the companies that comprise the Toronto Stock Exchange index, my portfolio would have an annual carbon footprint of about 800 kilograms of CO2 — about the same as drying 332 loads of laundry or eating 264 quarter pound hamburgers. And the more you can afford to invest, the bigger the footprint: a $1 million investment in the MSCI World Index fund would generate over 100 tonnes CO2 in a year — over 40 times the annual emissions of driving a gas-fuelled car.
It doesn't come as a big surprise that avoiding fossil fuels will reduce the carbon footprint associated with my portfolio, but does avoiding fossil fuel sector mean I must accept lower returns?
Toby Heaps, CEO and co-founder of "clean capitalism" financial research company Corporate Knights (and publisher of the magazine of the same name), says there is a lot of evidence that fossil-fuel free investing results in better returns. Particularly if your investing strategy is to "buy and hold" — the mainstay approach of many small investors, as well as pension funds and university endowments.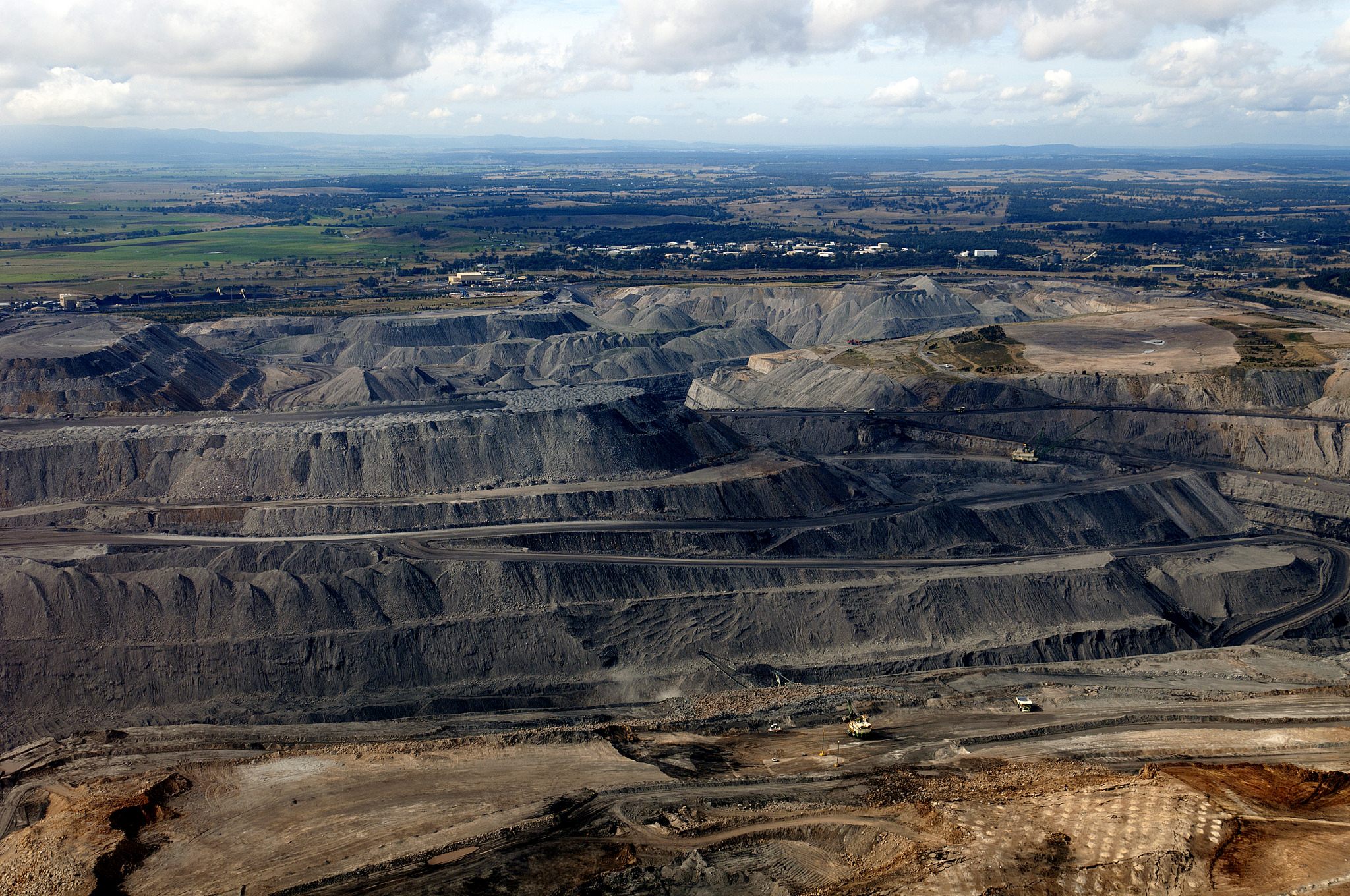 In 2015, Corporate Knights analyzed 14 of the world's biggest pension plans — including the Canadian Pension Plan (CPP) and the Ontario Teachers — and estimated they had collectively lost US$22 billion by not moving out of coal and oil and gas stocks three years earlier. Heaps told The Tyee that this analysis has been updated to cover the last 10 years (results to be published in late 2018), with similar results. "We found that in every single case, if they would have divested from their fossil fuel stocks 10 years earlier, they would have made more money over the last year, the last three years, five years, and the last 10 years."
Heaps adds that we're seeing a continued swing in momentum away from fossil fuel investments, particularly from cities, universities and large pension funds. Canadian pension funds have been slow to respond up to now, but that started to shift last October when the Caisse de dépôt et placement du Québec — the second biggest pension fund in Canada — committed to reduce its carbon footprint by 25 per cent by 2025, and increase greener holdings by 50 per cent by 2020.
"Every single major pension fund in the country is looking at this," says Heaps of fossil fuel divestment. "A lot of them are aware that they lost a lot of money over the last 10 years, and the opportunity cost of being market-weighted on fossil fuel stocks has been a drag on performance."
Banks, too, are taking action. Earlier this year, HSBC (Europe's biggest bank) announced it would stop funding oil sands, Arctic drilling and most coal-fired power plants. In doing so it joined ING, BNP Paribas and the World Bank, which have made similar pledges. Meanwhile Bank of England governor Mark Carney is championing new rules that will force publicly traded companies to coherently disclose to shareholders the risk (and opportunities) posed by climate change to their businesses.
Even investments in natural gas, which has been positioned by companies like Shell as a "transitional fuel" that will help shift away from coal to clean alternative energies, are at risk. "I don't think natural gas is going to be a transition fuel for very long," says Heaps, noting that wind and solar will increasingly become a cheaper alternative to natural gas, especially as battery storage technologies continue to advance. "Putting aside the emissions concerns about methane leaks from [natural gas] fracking, or whether [the emissions] are even better than coal, it's going to be economics, and what it costs now to build new wind or solar capacity, that [decides what gets built]."
He says this transition is not an environmental or ethical issue: in the near future, the economics will favour wind and solar over natural gas.
The politics of divestment
Not everyone is so bearish on the future of fossil fuels. At a recent Globe Forum 2018 talk in Vancouver (entitled "The 2 Degree World: The Future of Stranded Assets") Jackie Forrest, director of research with the Calgary-based ARC Energy Research Institute, argued that the future of investing in oil and gas will remain bright for decades to come.
"We would need 100 Shells to do the [clean] energy transition, because Shell, the largest public oil and gas company in the world, represents just one per cent of the energy we use. I don't think it's going to happen without them."
The so-called divestment movement, she added, doesn't recognize that 80 per cent or more of the emissions come from combustion, so if you decide to divest from oil and gas companies, you're not changing the amount of oil and gas the world burns.
"Just the idea of divesting and thinking you're doing something good for the planet, I don't think you're accomplishing anything," Forrest told the crowd. "The ones who continue to invest and ask those oil and gas companies, 'how are you going to be a company of the future?' is a more constructive approach."
Naomi Klein thinks the fossil fuel industry cannot be trusted to stay below the voluntary limits agreed to in the Paris Climate Accord. The great hope now, she says, is that the climate movement grows strong enough that this non-legally binding [Paris] agreement, becomes the law of the land around the world.
"Fossil fuel companies are counting on us blowing past that two degree temperature target … the real concern is that they will burn it, and bring the planet to three to four degrees warming. So the real worry is not that a bunch of [fossil fuel] investors will lose their shirts, let's be clear."
Which brings us back to January's New York City moment, and why it was so important. In the era of Donald Trump (who pulled the U.S. out of the Paris Accord this year), and with climate do-nothings like federal Conservative leader Andrew Sheer and Ontario Premier Doug Ford standing in the wings, the bold action of leaders willing to act on climate change will become ever more critical.
And cities will be important: to date more than 70 U.S. cities have adopted a "100 per cent renewable electricity goal" — a number that has more than doubled since the U.S. president abandoned the Paris agreement.
"Everywhere Trump does not control, we have to do more," Klein says.