For more than three years, $10,000 has been sitting in my RRSP holding account doing nothing — shrinking with inflation — as I struggled with a paralysis unique to our age. I need to make this money grow, but at the same time, we are in the midst of a climate emergency caused by the very growth I need to embrace.
My paralysis is driven by a suspicion that the financial markets are designed to extract money from small investors. Ever since a cabal of corrupt bankers caused about $7 trillion in shareholder wealth to disappear in 2008 — only to be rewarded with taxpayer bailouts — my investing strategy has been to ignore the need to invest.
Until this year, that is. In January, New York City dropped a bomb on the investment world, announcing it would not only sue the world's most powerful fossil fuel companies for billions in damages, but divest US $5 billion in fossil fuels from city pension funds. Considering the total share value of the world's top 10 oil companies is over US $1.5 trillion, it's a drop in the bucket — but to paraphrase NYC Mayor Bill de Blasio, investing in fossil fuels is not only incompatible with fighting climate change, it's an increasingly risky investment too.
Thus inspired, I am launching an experiment: is it possible for me — a small fry retail investor with a moderate appetite for risk — to invest and grow my $10,000 with zero direct exposure to fossil fuels, while avoiding tobacco, weapons, and everything else I don't want to support? Can I grow this money and make the world a better place at the same time?
I'm cynical it's possible, but I'm going for it anyways.
Fund times
My first stop is Vancity Savings and Credit Union, where my funds currently languish, earning 0.7 per cent annual interest (the inflation rate for the year ending January 2018 was 1.7 per cent). I meet with an investment adviser from Vancity Investment Management — a wealth management firm owned by the credit union — who asks my age, income, and when I plan to retire — the latter a question I've never pondered.
VCIM sells mutual funds — which pool money from people like me and invest it, typically in stocks or bonds. The rise of mutual funds in Canada as an investment vehicle has been astronomical — since 1980, fund net assets under management have grown from $3.6 billion to about $830 billion in 2012.
Mutual funds today cater to an amazing variety of people and investment philosophies — BMO's "Women In Leadership" fund) is focused on companies with a "gender diverse leadership environment" — there is a "Terror Free" fund that screens out countries like Syria and Iran; and for cynical contrarians, there is VICEX — focused on tobacco, weapons, gambling and booze. Even Ezra Levant's Rebel Media has some kind of investment fund — with proceeds apparently supporting the high-quality editorial content.
Based on my goal of avoiding fossil fuels and other sectors, the adviser recommends two mutual funds from IA Clarington Inhance SRI Funds: the two funds are not directly invested in any fossil fuels, and beyond that, all the investments are socially assessed using seven different criteria.
One fund is invested in corporate and government bonds (a bond is like an IOU you get for loaning someone money, which will often pay a predetermined return at the end of a fixed period), and the other is invested in many global stocks. If I want to proceed, the plan will be to buy a combination of the bonds (relatively low risk) and the stocks (more volatile) — how much of each will be determined by my appetite for risk and how soon I need the money.
The fees seem kind of high — for the equities fund, I'll have to hand over about 2.6 per cent of the total value of my investment each year.
There's a much bigger problem when I look closer at the stocks: I can't see where all of my money is going. The stock fund only reveals the top 25 companies invested, by size of investment. (This list is not current, and the companies can change without notice). The rest? I will never know. So buying this mutual fund is a bit like eating cheap hot dogs — only the manufacturer really knows the ingredients.
Buying so-called ethical/socially responsible mutual funds, says the manager, entails trusting the fund manager to invest only in the companies that reflect the alignment of the fund. If this is too much of a leap of faith, he adds, "this investment is not for you."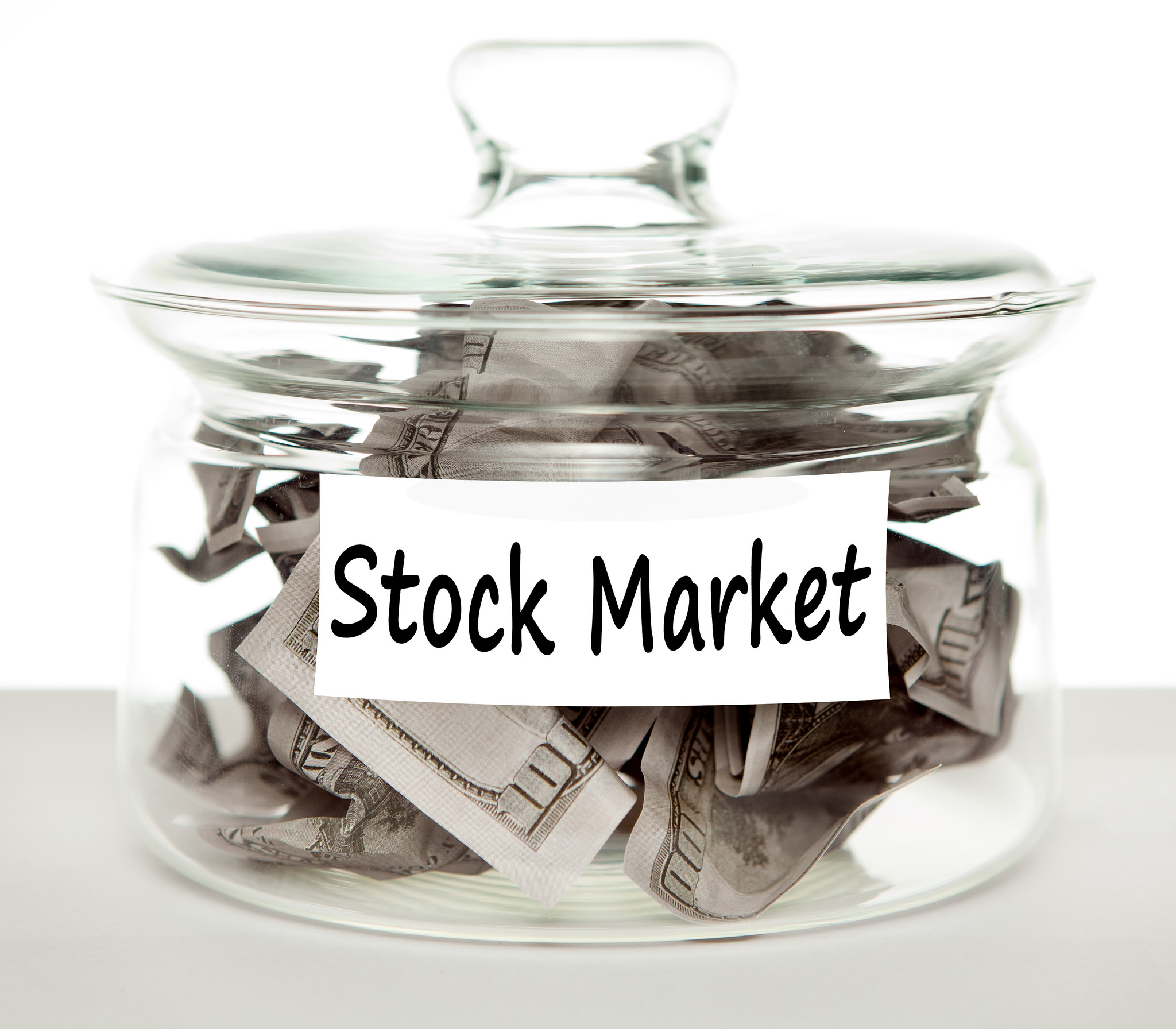 Automatic for the people
My next step is to reach out to the big banks — I call ScotiaMcLeod (Scotiabank's full-service brokerage) and find a Vancouver "wealth adviser" who has certification through the Responsible Investing Association. My plan is to set up an in-person appointment, but I do not get past the phone call — when he finds out I have $10,000 to invest, he suggests I reach out to Vancity.
At this point I stop talking to humans altogether — it's time to let a robot do the heavy lifting of socially responsible investing. Wealthsimple is the vanguard of a new generation of online, do-it-yourself "robo-investment" firms, which automatically take the research and effort out of investing. It's popular with younger investors — with the advantage that you don't have to meet with advisers in person, or fill out "getting to know your goals" forms in an office.
Wealthsimple does not sell mutual funds — it sells exchange traded funds (ETFs). According to Fidelity, an ETF is a basket of securities that can be bought and sold on an exchange like stocks. Through an ETF, you can invest in stocks, bonds, commodities (e.g., gold) or currencies. Unlike mutual funds, such products are not actively managed — they usually replicate a particular index or follow a currency or another financial asset.
Buying ETFs online through Wealthsimple is everything mainstream investing is not — easy, fast, intuitive — with an interface that is truly beautiful to behold. In five minutes I have inputted my info, and with the check of a box, my robot adviser creates a "socially responsible" investment portfolio — "primarily in low-carbon, clean tech or sustainable growth companies." A few minutes later, I am looking at a custom portfolio that is 50-50 stocks to bonds — estimated to earn me $7,000 over the next decade if I put $10,000 down now.
The transparency is appealing — with two clicks I get a full list of every single investment inside the fund, unlike mutual funds. ETFs are much cheaper than mutual funds too. The trade-off of course is that mutual funds are actually managed — they don't just follow an index, and for mutual funds like the Inhance equity fund above, the managers do "shareholder engagement" — proactively reaching out to change corporate practices from within. For example, the managers of the above Inhance fund recently engaged with a paint company to eliminate toxic ingredients, Walt Disney on labour issues in its supply chain, Facebook on providing better info on managing climate risk, and food waste issues with Costco. They have also participated in a process to improve working conditions for Bangladeshi textile workers.
The engagement details provided are super-vague though — so again, you have to trust that the managers are seriously pressing to solve the most important issues — and not just going through the motions.
But no portfolio is perfect. When I look closer at my Wealthsimple portfolio, I discover that the devil is in the details. It contains five ETFs, including a "low carbon" offering from iShares promising a "lower carbon exposure than that of the broad market." I go to the fund website and discover that the fund invests in British American Tobacco, Pembina Pipelines, at least three major auto makers, Monsanto, Haliburton, Goldman Sachs and weapons manufacturer Lockheed Martin, to name just a few. Another "socially responsible" ETF in the same portfolio has almost 10 per cent of its total investment in oil sands company Suncor. Social investing feels a lot like business as usual. Maybe worse.
Friendly advice and DIY
ETFs (and mutual funds) that screen for fossil fuels do not necessarily include a social screen; and conversely, a fund that calls itself "socially responsible" might avoid weapons and tobacco, for instance, but still invest in bitumen, coal, pipelines and more.
"There is another way," assures Tim Nash, a college economics prof and blogger who sidelines as a for-hire "investment coach" — helping investors design sustainable portfolios. Based on my goals, Nash says he can help me create a portfolio (mostly of ETFs), revisiting it every six months to make adjustments. It starts with setting up my own online brokerage account — all the major banks and credit unions have them, but Nash recommends Questtrade because its fees are lower (provided you invest at least $5,000).
As a guide, Nash has created what he calls model portfolios — including a fossil free one — that is moderate risk, including about 60 per cent global stocks and 40 per cent bonds.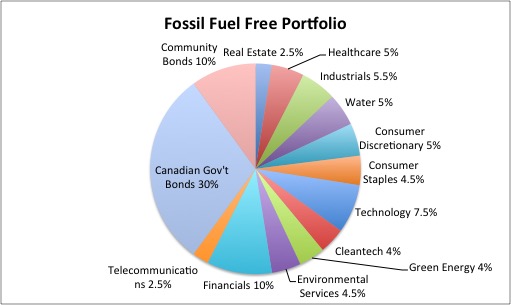 Regarding the latter, Nash is a big fan of investing at least 10 per cent of a given portfolio in green bonds — which are identical structurally to traditional bonds, but the proceeds are invested exclusively in green projects that promise to deliver an environmental benefit.
Investing in the latest green bond offering from a Canadian company like CoPower for example — I can help finance things like LED lightbulb retrofits in condo towers and geothermal projects. CoPower CEO and co-founder David Berliner, whose latest bonds offer a five per cent annual interest rate over six years, tells me that the bond is backed by loans that the company makes to a pool of clean energy infrastructure projects. "There is always a real project behind the bonds," he says.
Community bonds are a similar "impact" investment — for example, a Montreal nonprofit is selling bonds to fund construction of affordable housing. The bond pays out annually and is secured against the land and building that is owned by the group.
Taking the do-it-yourself route emulating Nash's fossil-free ETF/bond model portfolio is the investing strategy I like the best. But unlike the robo-site Wealthsimple, which automatically makes adjustments as your portfolio gains or loses (so-called "set it and forget it" investing) — I'll be on my own to do that. Which means I have just found myself a new hobby, whether I want it or not. Or I can hire Nash to help review my portfolio every six months or so.
But many questions remain before I drop my 10G's on the table — and most revolve around trust. Do I trust this knowledgeable, personable coach I found online (who cannot by law call himself a financial adviser) to research and help choose my investments? And how profitable will my fossil fuel free/ESG investments be compared to business as usual investing?
A final test for Nash: I tell him it's only a matter of time until the market crashes again, just like in 2008. Probably even more spectacularly. Where will my investments be then?
"If the stock market crashes, don't sell, wait for it to come back," he fires back. "Every time in the history of the market, it has always come back up. And if it's a big [unrecoverable] crash, frankly you've got bigger fish to fry than your RRSP."
This reply cures my paralysis — for now. Sitting on this shrinking pile of money is no longer an option. It's time to take my chances at the casino of global markets.
In part two of this series, we'll examine whether divestment can have a real effect on the climate change crisis.