[Editor's note: This series is drawn from Andrew Nikiforuk's talk "Why Haig-Brown Matters More than Ever," given last month in Campbell River as the Seventh Annual Haig Brown Memorial Lecture. A PDF is available here.]
"No intelligent person can doubt that if the present misuse of so-called fossil fuels and assorted broad spectrum poisons" continues, a whole range of irreversible ecological changes will undo the natural world. The renowned British Columbian philosopher and naturalist Roderick Haig-Brown made that warning in 1970 and now we are living the emergency.
Two years later he gave a speech to small fleet fishermen in English Bay about the Moran Dam then proposed for the Fraser River. That great and long river, he said, determined and sustained the whole abundance and character of Georgia Strait. It must never be damned. Nor should it ever be poisoned by fossil fuels.
B.C.'s wilderness father then talked about a 2,000-gallon spill of crude oil from BP's Cherry Point refinery that had moved up into Canadian waters. He noted that "the miserably inept company responsible had, in the words of Mayor Vander Zalm of Surrey: 'no experience, no knowledge, no plan' for dealing with even this small spill."
Well, that admission sounds distressingly familiar.
Forty-five years later, people said exactly the same things about response to a 220,000-litre fuel spill from a sunken barge near Bella Bella. Even the prime minister declared the spill response "unreasonable." But five decades of ineptness shouldn't surprise anyone. The scientific record shows that marine oil spill response remains a fraudulent and hazardous exercise dogged by bad technology inadequate to the task.
In his speech Haig-Brown had more to say about fossil fuels and their threats to ocean life. He made it clear that people had a choice to make about hydrocarbons: they could have clean water and salmon or oil tankers, but not both. In particular he described the siting of the Cherry Point refinery in Blaine, Washington in 1971 as both an "insult" and "unfriendly act" to Americans and Canadians alike but "typical of the ignorance and single-track ideas of resource developers."
Yes, added Haig-Brown, Cherry Point is now there, "but that doesn't mean the barges and tankers and super tankers have to come into it. Let them keep well out at sea and deliver their poisons, if they must, to the outer coast, well down in the U.S. water. They do not belong in Juan De Fuca, in Georgia Strait or in Puget Sound. These waters are your heritage, a significant part of your being."
Given these sentiments, you know exactly where Haig-Brown would stand on the Kinder Morgan pipeline.
Forces of yes to abundance
The government of today disparages anyone with Haig-Brown's view of petro-risks. B.C.'s premier has tried to shame citizens who oppose pipelines and tankers and habitat-ruining terminals by naming resisters "the forces of no."
But Haig-Brown's lifetime of writing was in service of a resounding yes. Affirm, he urged, the importance of abundance in nature. Most people get alarmed when they read about species going extinct. Haig-Brown got upset with the first symptom: the disappearance of abundance. The great salmon runs that fabulously energized the province's rivers and enriched aboriginal communities best symbolized this wild plentitude.
To the wilderness father, this fertile flow of animal energy on the coast represented "one of the last great natural abundances." It was the sheer numbers of salmon that helped pump marine nutrients into low productivity rivers as well as accelerate the growth of fir and cedar along their banks. It was crowds of salmon that brought the spark of life "into the timber for land dwellers that might not otherwise have found a living."
From his own observations, Haig-Brown knew that at least 100 different species from orcas to bears all depended on the wealth of salmon. These remarkable fish struck an emotional chord in the man. He believed their continued abundance was tied to "the legitimacy of mankind." To Haig-Brown, preserving abundance was probably the most essential of all human works. He wrote: "If, with the knowledge and understanding we now have, we allow this (salmon) to be destroyed, we ourselves are nothing very important." And he was right as rain about that.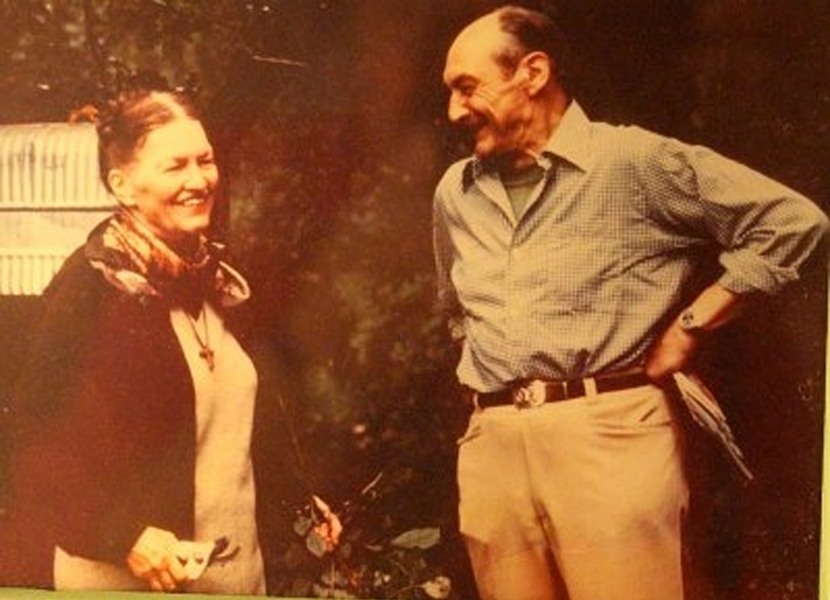 Yet what do we know about state of wildlife abundance today? Well, the news speaks daily of holocausts, though we never call them that. Salmon runs continue to dramatically shrink as global bird populations from wrens to penguins dwindle. Britain, the home of Haig-Brown's youth, has lost more than half its birds, wildflowers and insects since the 1950s.
The World Wildlife Fund recently captured the scale of the losses in an annual report. Every year the group measures biodiversity by gathering population data around the world on animals with backbones. Here's what they found: between 1970 and 2012 the world witnessed a 58 per cent decline in population abundance for mammals, birds, fishes, amphibians and reptiles. On average creatures in freshwater systems — the ones that Haig-Brown wrote about the most — fared the worst and declined by 81 per cent. The report adds that we could lose two-thirds of the globe's wildlife by 2020.
The "creeping cumulative" culprits remain the same ones that Haig-Brown identified in his writings: land fragmentation; pollution; overexploitation; disease; invasive species and climate change. The simple math says humans, as a species, are depleting the essence of life faster than it can replenish itself. We are not consuming the renewable resources of one planet but one and a half earths every year. Canadians are even more profligate. If the whole world lived with Canadians, says the Word Wildlife Federation, we would need 4.7 Earths.
This persistent erosion of abundance pained Haig-Brown. As a philosopher, he understood that the fates of people and wildlife were forever linked. "Nothing exists by itself, everything is interdependent. The body of a fish, holding a place in a stream, is a reflection of the whole watershed and everything else that lives within in it."
Nature in our being
More importantly, Haig-Brown understood that humans sprang from nature and despite all of our silly gadgets, remained a people of the Ice Age. He never thought of Nature as some sort of luxury, accessory or beautiful artifact — because it is an inalienable part of us. A species can't spend 50,000 generations of its existence hunting and gathering and not have that activity leave a hefty impression on its being and soul. Not even 500 generations of farming and less than 20 generations of working in boxes with machines can erase that connection to the natural world.
And that's why Haig-Brown liked fishing; standing in a river helped him to "think and feel." To be human as only a hunter and gatherer can. Any engagement with wildlife — whether listening to the chatter of river otters, hunting grouse or watching a black bear denude an apple tree — restored human meaning and brought us back to the point of things. There is no end to wonder and joy when you care about a place.
Haig-Brown wrote about this special love of place towards the end of his book A River Never Sleeps. It's a good place to end this series meant to remind British Columbians not only of our philosopher visionary, but of our bond with nature too easily forgotten.
"I have written in this book nearly always of rivers — occasionally of lakes or the salt water, but nearly always of rivers and river fishing. A river is water in its loveliest form; rivers have life and sound and movement and infinity of variation, rivers are veins of the earth through which the life blood returns to the heart...
"One may love a river as soon as one sets eyes upon it; it may have certain features that fit instantly with one's conception of beauty, or it may recall the qualities of some other river, well known and deeply loved. One may feel in the same way an instant affinity for a man or a woman and know that here is pleasure and warmth and the foundation of deep friendship."
This completes the series The Prophetic Roderick Haig-Brown. Find all of it here. To view a PDF version of the talk by Andrew Nikiforuk from which this series was drawn, click here.