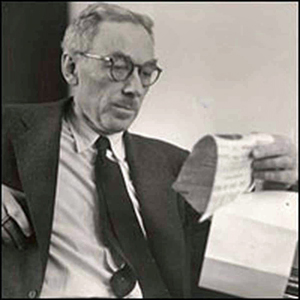 "I sincerely apologize for the language that was used in that document," Premier Christy Clark said on March 3 about her party's ethnic outreach memo leaked a few days earlier. "It's language that isn't worth repeating."
Actually, the memo's language is worth careful study. As E.B. White, co-author of The Elements of Style, observed long ago, "No one can write decently who is distrustful of the reader's intelligence, or whose attitude is patronizing."
A close textual analysis of the language of the memo offers a disturbing glimpse into the minds of those who composed it, read it, and (to an unknown extent) acted on it. After all, these people have ruled the province since 2001.
The first things to note about this 17-page document are the time and the address list. Tyee contributor Bob Mackin has pointed out that it was sent at 12:50 p.m. on Tuesday, Jan. 10, 2012* -- very much during working hours, when government workers should be doing government business rather than party business.
Far from being the lowly staffers described by Clark, these are an elite team led by the premier's now former deputy chief-of-staff, Kim Haakstad. The address list includes some important Liberal party figures, but the memo went to their personal emails rather than to their government accounts. Presumably this was to ensure that the memo couldn't be released under Freedom of Information.
And of course the memo is now 14 months old. We don't have any follow-up memos, but clearly many of the memo's goals have been achieved.
The text itself is a routine business report using a familiar vocabulary of current buzzwords: "outreach," "accountability," "strategic," "government silos," "buy-in," "target groups," "SWOT analysis." These cliché terms reveal a government itself locked in an information "silo" with doubtful communication systems.
They also reveal an "us and them" attitude: You don't need "outreach" to "target groups" unless those groups are already out there somewhere, away from the core group. Describing them as "targets" implies an assumed one-way information flow. A truly interactive relationship is not desired.
What are your sources?
Strikingly, the whole plan is based on what is referred to as "anecdotal reports" of supposed resentment of government neglect in ethnic communities. Had the memo been submitted in one of my business-writing courses at Capilano University, I would have flagged this paragraph for its fatal lack of documentation. The writer of the memo was involving some major Liberals, including Clark, in an elaborate (and politically explosive) project on the basis of gossip rather than hard evidence.
Many politicians campaign on the promise of "running the province like a business," and this memo reflects that mindset as well. In its structure the memo is a kind of business plan, and it uses terms like "buy-in" and "tailored advertising" as a way of sounding businesslike.
Interestingly, the "strategic objective" of one component is to "Develop the most comprehensive and complete lists possible so that we can bypass media [my emphasis] to get our message out and be very well prepared when the writ is dropped." While the memo calls for treating ethnic media as part of the "mainstream," it views all media more hindrance than help; a direct appeal over the media's heads is evidently preferable.
In the community-engagement section, the memo offers specific steps for identifying and targeting "faith-based groups," and (apparently as its lowest priority) suggests forming a "multicultural advisory committee" and then "determine whether they fall under Party, Government, or Caucus."
This determination seems very late in the game, and may help to explain why the plan is so fuzzy about civil servants and government appointees doing partisan work on the taxpayers' dollar. The same applies to the recommended "coordination on translation of government materials and Party materials (particularly websites)." Government and Party are identical only in authoritarian states.
Quick wins, no waiting
The term "quick wins" has drawn media attention, perhaps because it is a relatively new phrase amid the familiar business-style buzz. It is prominent in the memo, and reflects anxious impatience. The committee appears under time pressure; a "slow win" would presumably get less "buy-in" from a Liberal caucus facing an election in 16 months.
The memo recommends a research program on the opposition, including the BC Conservatives; presumably the Conservatives looked like more of a threat a year ago than they did later in 2012. Every nominated candidate is to be the subject of a "running dossier" -- already an established practice. The program would also identify any opposition "divisions or weaknesses" on multicultural issues, as well as "historical failures of the NDP government" on such issues. Presumably such information would provide the content for attack ads.
The memo assumes that a multicultural ad will be effective only if the target reader is ethnically identical to the people in the ad: "A Chinese-language ad should in most cases have pictures of Chinese-Canadians. Materials on something like HST should have Chinese-speaking validators." The implicit message is that Chinese-Canadians don't identify with other Canadians.
In its analysis of strengths, weaknesses, opportunities, and threats, or SWOT, the writers of the memo inadvertently reveal some surprising weaknesses in their own thinking. The SWOT section argues that "political centre-right is a natural fit for many immigrant/ethnic communities" -- a stereotype for which no evidence is offered.
The memo goes on to list the Liberals' weaknesses: "Caucus has only a few ethnic MLAs, and only one (Richard Lee) who is fluent in a target language. Dave Hayer apparently speaks some Punjabi." The absence of "ethnic" MLAs says a great deal about general Liberal apathy toward minorities; the memo also exposes an embarrassing ignorance about the Liberal caucus itself.
The "opportunities" section amounts to mere arm-waving, because the memo doesn't really understand the voters it wants to attract: "Re-engaging with a block of hundreds of thousands of voters. Bringing voters who should be in our tent, back to our tent." The memo says nothing about when those voters were ever engaged with the Liberals, or why they left the "Liberal tent."
'We will appear opportunist'
But the memo understands the threats of its own plan very well:
• Failing to ensure a sustainable effort could be seen as time-limited pandering.
• Not fully funding and fully executing strategies might leave an impression that the government is still viewing ethnic communities as a lower priority.
• If not done correctly, we will appear opportunist.
It not only tells us what Christy Clark's team was thinking of doing in the run-up to the May 14 election; it also tells us what kind of world the Clark Liberals live in.
It's a world where minorities -- especially people of colour -- must be reached out to because they certainly aren't in the Liberals' inner circle. It's also a world where hard evidence isn't really needed; "anecdotal reports" will do. And it's a world where the media should be circumvented wherever possible by building a database of potential ethnic "targets." The Liberals will feed stories to the ethnic media, but the real appeal will be direct, whether by phone or email.
Missing the point of the last 40 years
Quite apart from the legal and moral issues of government workers doing partisan work, the memo raises questions about the social and political insulation of the party that has ruled B.C. since 2001.
For decades we have been a multicultural society, enriched by people from Vietnam, India, China, Uganda, Chile, and every other part of the world. Many have arrived as survivors of political and economic catastrophes, with a very clear sense of the hard, violent world outside Canada.
Somehow the BC Liberals missed the point of their presence. To them, the "ethnics" were just people who inexplicably had the vote, and therefore needed petting. That would be enough to get them to vote to support the dream world of affluent white Canadians -- a world that has never known a military coup, a civil war, a genocide, or a Cultural Revolution.
When we really look at it, the BC Liberal memo shows us just what a dream world those at the top have been living in all their lives.
*Date correct March 6 at 10:30 p.m.