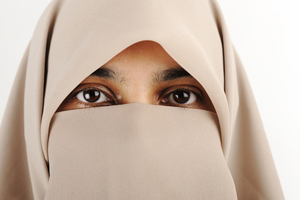 If a court were to apply a certain legal test that results in decisions being made in favour of the same party almost invariably every time it is employed, we would likely think it was fundamentally flawed. Legal tests are meant to be a neutral way of ascertaining appropriate outcomes that do not provide either party with undeserved advantage; they aren't meant to enable decision makers to simply "go through the motions" to achieve the same result, time after time. However, the Supreme Court of Canada has propounded a legal test that results in exactly this scenario in its decision, R. v. N.S., released on Dec. 20.
R. v. N.S. concerns a woman, N.S., who says she was sexually assaulted by her male relatives as a child. She initially made the complaint as a minor, but the police decided not to proceed with charges at that time, apparently at the request of her father. The case was reopened when N.S. approached the police again as an adult. At the preliminary inquiry, the accused men initially took no exception to N.S. wearing her niqab, a form of Muslim veiling covering a woman's face except the eyes, which had been part of her religious practice for the previous five years. However, they changed their mind on the second day. Then, they maintained that her veil interfered with their right to a fair trial as it would not permit them to judge her demeanour. The judge, after informally questioning N.S., found that her religious belief was "not that strong" and ordered her to unveil. A central focus in the judge's decision was the fact that she had permitted her driver's licence photo to be taken without the veil by a female photographer in the absence of men.
University of Ottawa law professor Natasha Bakht has analyzed the mounting body of social science that suggests that demeanour evidence is inherently unreliable. Further, cultural differences between witness and finder of fact only add to its unreliability. Most people, including most judges and lawyers, do not do much better than chance in deciding whether someone is lying through their facial expressions. However, the Supreme Court majority ducked this issue, saying that it could not take this evidence into account without an expert testifying to this effect at the hearing.
Any judge ordering a heavily bearded male witness to shave so everyone can see whether he is clenching his teeth when he answers difficult questions would be deemed incomprehensibly ridiculous. And indeed, it would be seen as an intolerable affront against said witness's basic dignity as a man. Yet, when women's religious garb is at issue, requiring removal of what N.S. sees as a "part of" her, does not engender the same visceral reaction. Instead, it is entertained as a legitimate question of procedural fairness.
What about women's equality rights?
The Supreme Court said that when a woman has a sincerely held religious belief requiring her to remain veiled in court, her right to religious freedom must be "reconciled" with the accused's fair trial rights. The Supreme Court goes on at length about how a court should seek accommodation of both rights (though it concedes that this may not be possible in N.S.). If no accommodation is possible, therefore, it should weigh whether the "salutary effects of requiring the witness to remove the niqab, including the effects on trial fairness, outweigh the deleterious effects of doing so, including the effects on freedom of religion."
The potentially chilling effect on reporting of sexual offences by niqab-wearing women is reduced to a paragraph, with women's equality rights receiving no mention by the Court.
Perhaps because this paradigm of religious freedom/fair trial conflict pushes equality rights to the periphery, the court is then able to add, "where the liberty of the accused is at stake, the witness's evidence is central to the case and her credibility is vital, the possibility of a wrongful conviction must weigh heavily in the balance, favouring removal of the niqab." It is extremely difficult to imagine any sexual assault case where the complainant's evidence is not "central" and her credibility not at issue. This raises the question, then -– is this "reconciliation" a neutral legal test, or is it a fig leaf? As Professor Beverley Baines recently opined in the Globe and Mail in relation to the case, "A compromised right is no right at all."
There is another right that the Supreme Court failed to mention, section 28, which guarantees rights "equally to male and female persons." Sexual assault complainants, including niqab-wearing ones, have an equal right to a fair trial. One can easily envision that defence tactics to force women to remove the niqab will become part of the standard repertoire, and unfortunately, the Supreme Court's framework will do little to deter them.
Will this process of "reconciliation" reflect women's equal right to a fair trial?
Or is it the equivalent of a thumb pressing on one side of the scales of justice -- just another twist in how the justice system fails sexually assaulted women?