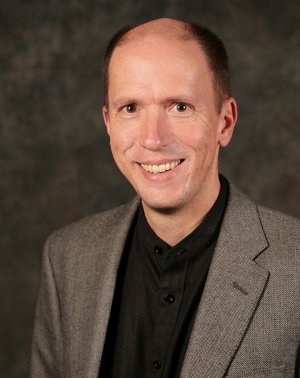 Canada's oil industry and some political leaders -- Stephen Harper most prominent -- are betting on strong and continued demand for our national petroleum reserves to keep budgets balanced and GDP growing strong. Proponents of projects like the Northern Gateway pipeline often tout continued growth in China's energy demand as a reason to push it through.
But are industry and government right in saying that Canada will miss out on China's market if the pipeline isn't built now?
China's growth over the last decade has been dramatic, but several recent trends should give Canadians reason to wonder if the Chinese economy may be slowing temporarily or perhaps even permanently.
Earlier in 2012, China's rate of oil imports started a dramatic drop. Monthly crude oil imports for China plunged in June from over 25 million metric tons (MMTs) to 21.72 MMTs, the lowest rate since December 2011. A sudden fall like this can happen for any number of reasons, and certainly doesn't indicate a trend unless it continues. In July the drop levelled off at 21.6 MMTs. August saw another plunge as Chinese oil imports hit a 22-month low of 18.4 MMTs.
China's economy is intensely focused on manufacturing, for its domestic market and for exports. Increasing energy imports are strongly linked to demand for consumption downstream. A trend towards slower oil imports could be indicative of a deeper shift in China's economy and pattern of economic growth.
"When I looked through the numbers, what struck me is that Chinese imports aren't growing as fast as they used to -- they'd been growing at a hectic rate of 10 per cent per year for the last 15 years," says Keith Head, HSBC professor of Asian commerce at the UBC Sauder School of Business. "That's relevant for Canada as a country that wants to export a lot to China, so the decline in the rate of growth of imports to around five per cent is potentially revealing something... it is suggesting that the slowdown might actually be real."
Still, Head is wary of relying on a short-term trend, even over several months, to see if China's growth is slowing. Part of the problem is uncertainty in economic reporting. The United States is among the world's best in reporting economic statistics, but still underestimated the magnitude of the Great Recession as it was happening.
"They completely underestimated the magnitude of the GDP declines," explains Head. "In China, the institutions for measuring the health of the economy aren't nearly as strong. So we should all be humble in saying we don't really know what's going on."
'Decline in imports can tell us something is going on'
Though in the case of China, few indicators are more revealing than oil imports. Because China's production is based on raw materials often brought in from abroad, energy imports can indicate where the economy is going better than perhaps anything else in the short run.
As Head explains, "Imports are something the Chinese government can measure fairly well. Imports cross through customs and the government can measure the duties collected, and so a decline in imports can tell us that something is going on."
Each month, HSBC and Markit release an updated number for China's Purchasing Managers' Index (PMI). A PMI number is a nation's economic health summarized in a single number. Any reading higher than 50 indicates manufacturing and economic expansion; any number below 50 means that contraction is taking place.
In September, China's HSBC manufacturing PMI fell to 47.9, extending the longest run of readings below 50 since the survey began eight years ago and indicating that Chinese manufacturing has been in contraction since June 2011. As new export orders fell to the greatest extent since March 2009, Markit wrote in its report, "Manufacturing sector operation conditions worsened at the sharpest rate in 41 months."
It isn't just China's oil imports that are slowing; growth in energy demand is slowing across the board. Electricity consumption growth fell to only 3.6 per cent from last year, much slower than the 5.4 per cent growth seen earlier in the year.
Head says that slowing growth in China shouldn't necessarily raise an alarm.
"From a long-run perspective, we should always expect China's growth to slow down because it has grown faster for longer than any economy has done. This rate of growth can't be sustained indefinitely."
Still, China is the world's second largest economy and a key driver for global growth. If a slowdown occurs, it will have a dramatic impact on commodity prices for the entire world.
Structural or infrastructural?
If China's economy is slowing it could have dramatic impacts on Canada's hopes of exporting energy and other commodities at high prices, not just to the ports of Beijing and Shanghai, but around the world.
Prices of commodities like oil and steel have been driven by strong growth in developing nations like China over the last decade, so slowed growth in the country would likely lead to lower commodity prices worldwide, says Peter Nemetz, a professor of Strategy and Business Economics at UBC's Sauder School of Business.
"If you look at the percentage of what China's taking of the global demand for major metals and other commodities, it is extraordinary. When China hiccups, the rest of us will have an acute case of indigestion and we'll see it in the falling price of commodities."
As the Canadian trade deficit widens on lower exports to the U.S., one wonders if China is going to pick up the slack anytime soon. In provinces like Alberta, the difference between commodity prices that deliver a profit or a deficit can be dramatic. Recently, Alberta's government announced its deficit will likely triple this year on 2012's oil prices. An extended slowdown could wreak havoc on Canada's budgetary plans.
Potential structural issues in China's economy could prolong even a minor economic correction. Municipalities that ran up massive debts in the push for new infrastructure now face financial trouble without the planned economic returns. Infrastructure is a huge portion of China's economy: spending on fixed-asset investments, primary infrastructure, was nearly 70 per cent of China's GDP in 2011, compared to the historical average of about 20 per cent in the U.S.
Did China cook the debt books?
Many reports have suggested that Chinese cities created financing entities to push the cost of this infrastructure off the books. According to a recent report by Northwestern University's Victor Shih, China's cities have taken on between 15.4 trillion yuan to 20.1 trillion yuan (or 40 to 50 per cent of China's GDP) leading some to question if China is hiding the mother of all debt bombs. While Western governments have provided stimulus through federal balance sheets, most of China's stimulus since 2009 has come through banks which took on $5.4 trillion in debt, 73 per cent of China's GDP in 2011.
Though infrastructure financing may be an issue, a recent series of bridge collapses led many to question the quality of the Chinese building boom. Expressway tunnels are collapsing and bridges are falling down across the country, some within a year of completion.
China's slower growth and slumping property market means that many "shadow banks" are taking desperate measures to survive. Suicides follow in the wake of bankrupt lenders. Life savings are disappearing, as promises for high returns deliver nothing while debts go bad. As detailed in the Bloomberg article linked above, He Zhongkui invested one-third of his 600,000 yuan life savings in real estate through a shadow banker. One month after the investment, "I called, but the number was no longer in existence," said He, who worked for the Water Resources Bureau in Wenzhou, a city of nine million people on China's east coast. "I went to his home, but nobody was there. I was even invited to his daughter's wedding, for heaven's sake. It was all a scam."
A massive debt bomb and failing infrastructure may slow China's growth in the near term, but the failure of entire industries has the potential to decrease demand for many years into the future.
Once the shining beacon of China's modernization, the photovoltaic manufacturing sector was going to be the beginning of the nation's green energy economy. In 2012, the entire sector is on the verge of bankruptcy. Along with other factors, oversupply has pushed solar panel prices below a level of profitability.
Even worse, as the Chinese steel industry fails, banks are showing up to claim warehouses full of broken promises. Stockpiles of steels pledged as collateral are revealed to have never existed. A steel industry that took on $400 billion in debt to finance rapid growth has been forced into numerous defaults and banks betting on that return are getting hammered.
A steep innovation curve to climb
Falling prices are a trend throughout the Chinese economy. Dramatic increases in stockpiled coal, steel and other commodities are likely to keep prices down for a while, potentially damaging Canada's export profitability.
As alarming as a potential Chinese debt bomb may be, Head says that public debt is not his first concern. He points out that even under normal circumstances, China's fast rate of growth will slow to match its rate of technological innovation, a process that's being driven from abroad. In other words, China is playing catch-up to the U.S., Japan and Western Europe.
"Technological change has historically been at around two per cent per year. Once (China) catches up, it can't grow faster than its rate of technical change. So realistically, the long-run growth rate for China is around two to three per cent, not 10 per cent," Head says. "Even if there are no structural flaws or hidden debt, we should expect a slowdown. A slowdown doesn't mean something has gone terribly awry."
Though we can expect a Chinese slowdown, Head acknowledges the potential for a quick correction.
"What's much scarier is the real estate bubble side of things. What we've learned from the U.S. is that overbuilding and excessive exuberance is a real problem, like in Ireland and Spain. People overleveraging themselves who thought things could only go up create the seed of a subsequent collapse. At some point there is a correction, so the question is how much of that is going on in China. I see videos of urban complexes that have no one in them and that's built on speculation and is reminiscent of what brought down Spain and Ireland, so my major concern is a real estate bust," Head says.
There's an ongoing debate among economists and financial reporters about whether China's growth will have a gradual reduction or a sudden drop-off. This is the soft-landing or hard-landing debate.
"Both are reasonable possibilities," Head points out. "A real estate bubble collapse on the way to a general slowdown is a distinct possibility."
However, China's economy has proven more robust than everyone has expected. Unlike many economies, Head says its government has numerous fiscal tools at their disposal, and it could step in and create public demand if private demand is in decline. He warns that a fall in China's real estate could have consequences in Vancouver, too.
"If China had a real estate collapse, I think that would bleed over into the Canadian market. Chinese investment in Vancouver real estate is partly fueled by financial success at home," he says. "You take that out and the top part of the Vancouver housing market would see a big correction. I think we already see indication that has already begun. It could happen in a much bigger way if anything really bad happened in China. That's one side. Though we're talking about the top of the Vancouver real estate market, not condos and most of the places people live."
B.C.'s export market could also see a dramatic impact. In 2011, just under 15 per cent of B.C.-origin exports went to China.
Thinking long-term
If China's economy is stabilizing at the slower rate of growth economists like Head expect, will it import oil as fast as it did during the boom years?
"Probably not," says Edy Wong, Assistant Dean of the Alberta School of Business at the University of Alberta. "China's efforts to search for alternative energy means they'll become much more efficient in energy use. Also, they are getting LNG and natural gas from other places. Where they can divert from oil usage, they probably will. In the long-term we'll probably see a moderation in the rate of growth compared to the last 10 years... If Chinese demand for oil starts to drop, it's not like they won't buy from us. If we could start shipping bitumen to China, they'll take it. This isn't a zero-sum game."
Wong says that a moderation in China's growth rate doesn't mean demand for Canadian oil or bitumen will stop.
"One thing that's important from the Chinese perspective in terms of Canadian oil is the security issue. If we manage to export oil to China, it will not have to pass through politically sensitive areas in the Persian Gulf and the South China Sea."
In addition to getting a source of "safe oil," a Northern Gateway pipeline that delivers bitumen would mean Chinese cities on the coast would have an opportunity to build petrochemical processing facilities, increasing the value added. "This gives them more than just importing oil from the Middle East. So even with lower growth, (Canada's) potential for trading with a slower-growing China is still good."
Wong says this is a question of the short term versus the long term. China's recent investment in Nexen and a rumoured potential stake in the Northern Gateway pipeline are indications of long-term planning for energy demands.
"If we don't build the pipeline, they would still benefit from ownership of the oil sands because of the technology exchange advantages and the hedging effects."
China could use Canadian oil as a hedge against higher oil prices in the future. Wong says that by hedging against high oil prices, China could then sell to the U.S. or swap for other assets in the U.S.
"China needs shale gas technology and (their investments) export technology as well. Also the reciprocity principle is important: if China invests in Canada, we'd want to invest in China so they can open up opportunities for Canadian energy companies in China."
What if we wait?
Industry arguments warning that we'll miss out on China because the Northern Gateway pipeline gets delayed have no historical basis, Nemetz says.
"I sort of chuckle myself because this is the argument put forward by industry: 'If we don't capitalize on this demand right now it will never be realized' ... In 1969, Imperial Oil in their annual report essentially said that we have a massive amount of oil and if the Canadian government didn't loosen restrictions on oil exports we'd lose these markets forever, which is absolute rubbish, but that was the argument they advanced.... Four years later in 1973, Shell Oil made a presentation to the National Energy Board saying that Canada was acutely short of oil."
Shell argued the federal government should provide far more subsidies to develop oil resources into reserves, the opposite of Imperial's claim, Nemetz says. Canada's historical problem has been that companies will use reserve estimates to help their case for profits, he adds.
"(There was) no independent way for the government in the past to verify the nature of reserves; this was information held by the oil companies. So as a rational economic actor, it makes sense for the oil companies to produce whatever information in the process that helps their case and their profitability."
Nemetz says anxieties around China losing long-term interest in Canada's energy resources if a pipeline isn't built now is "just fantasy."
"The world is heading into a period where we'll be shorter in fossil fuels. If we don't sell it now, we'll sell it later. There's no rule that says we have to sell it now."
Even though China may want our bitumen, Nemetz thinks Gateway is a bad idea.
"As an ecological economist, I'm greatly concerned about any further expansion of our resources and their impact on global climate. Especially in light of this year's arctic ice sheet collapse.... It is a potential disaster for the environment on the land and on the water."
Nemetz points to a recent study by the Sierra Club which says B.C.'s GHG emission policies have essentially been a hoax.
"The total amount of GHGs we'll produce out of B.C., whether it's out of natural gas or shipping oil, is a magnitude greater than what we'll count with our policy," he says. "In the grand scheme of things we have to stand back and reassess what we're going to do with GHGs and going full force ahead on the tar sands is going the wrong direction at a high speed."
Though China has some of the world's most progressive policies for renewable energy, the impact that solar and wind can have will be overshadowed by energy production from coal to maintain its population's demands. But China isn't ignoring the consequences of its fast growth. Nemetz came across a recent quote from a Chinese government official who admitted as much of 10 per cent of the country's GDP had been lost to environmental degradation.
"The Chinese may be getting a bad rap for building one or two coal plants per week, but they know acutely the environmental cost of growth," says Nemetz.
Slowing demand for oil could give China time to invest in lower GHG fossil fuels and renewables, he adds.
"This isn't to be scoffed at: the fate of the world rests with how China handles its environmental problems."