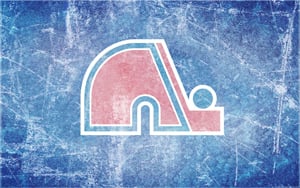 [Une version traduite se trouve sur mon blogue.]
In the first part of this essay yesterday I laid out Quebecor's dazzling array of media properties and began to draw some connections between these business units and how they function together. I suggested that the same core ideology underlies both the operations of the media empire and the editorial voice by which it communicates to the public. I presented examples that demonstrate how this editorial voice is anxious and xenophobic, presenting an image of Québec as isolated, dysfunctional and threatened.
The thing is, Québec isn't actually broken, yet. Just ask Pierre Curzi, Louise Beaudoin, Lisette Lapointe, Jean-Martin Aussant or Benoit Charette.
The names of those five legislators might be familiar for a couple of reasons. All were elected under the banner of the provincial Parti Québecois. Before June 6, 2011, the first three popped up fairly often in anglophone news coverage. Variously described as "heavy hitters," "hardliners," and "hawks," Curzi, Beaudoin and Lapointe were counted among the party's most committed and vocal sovereignists. All three could be counted on to give controversial, even inflammatory quotes. On that morning in June, we were summoned to a news conference in a room traditionally reserved for big announcements. The trio didn't disappoint. At 11:00 a.m., they announced their resignation from the PQ. They would now sit as independents.
Individual politicians quit or cross the floor from time to time, but this was far more shocking. Press Gallery veterans scowled over their Blackberries, hammering out Twitter updates and terse emails to news desks. When it came time for questions, we were hesitant, perplexed, contemplative. In the days following, a grim rhythm emerged. Aussant and Charette held individual news conferences in the same room, also at 11:00 a.m., announcing they too could no longer remain true to their principles and remain part of the PQ caucus. These were no mere backbenchers. All five were members of the shadow cabinet, and natural picks for ministerial portfolios in the event of a PQ government. Why would they throw that away?
Pierre Curzi, consistently ranked as one of the most popular politicians in Québec, worked for decades as an actor and screenwriter. He's probably best-known outside the province for his roles in Denis Arcand's films The Decline of the American Empire and The Barbarian Invasions. Curzi's political style is histrionic, but sincere. He's been ridiculed for various gaffes, although each stemmed from his passionate and personal desire to protect Québec's French culture. Up until his resignation, he was the opposition critic for culture, communication and language.
Louise Beaudoin has been held up as a separatist bogeyman (bogeyperson?) almost as often as Curzi. She's been on the front lines of the sovereignty movement for 40 years. This spring, when a Sikh delegation was turned away by National Assembly security after refusing to remove their kirpans, Beaudoin's quote rocketed around the Anglo media world:
"Multiculturalism may be a Canadian value, but it's not a Québec one." Lost on many was the specific nature of her reference to Trudeau government policy (which even Pierre Elliott's son, Liberal MP Justin Trudeau, suggests be re-tooled as "interculturalism".) I was holding a microphone in front of Louise Beaudoin when she said that. She's not a racist, to the extend that my radar is tuned. Beaudoin was the opposition critic for international relations, la Francophonie, secularism, and the status of women.
Lisette Lapointe is best known, like it or not, for being married to Jacques Parizeau. He's the PQ premier who lost the 1995 referendum by a moustache hair. Never satisfied with the slow pace of preparations for sovereignty since then, the couple has been a thorn in the side of PQ leader Pauline Marois. Lapointe was the opposition critic for seniors.
Jean-Martin Aussant is an economist and finance consultant. Trained in England and Spain, he was a VP at Morgan Stanley Capital in London before being hired as chief portfolio manager at Canada's Public Service Pension Investment Board. Until his resignation, he was the opposition critic for economy, financial institutions and international commerce.
Benoit Charette was the final MNA to defect. The youngest of the five, he nonetheless left a particular kind of hole in the party. I first noticed him when he popped up in Haiti last fall, where he was volunteering as an election monitor. It turns out he's been going back and forth to Haiti for 15 years. He speaks the language. His wife, Marianne Bégin, is Haitian. Their three kids are mixed. Charette was the opposition critic for immigration.
Each of the five listed off different reasons for leaving the PQ. A loss of faith in the party's plan for sovereignty. A leader blinded by the pursuit of power. Suppression of caucus debate. A culture of fearful servility. All five underlined the fact that they remain sovereignists -- but that the ends no longer justified the means.
Sitting there in my folding chair in the "brown room" that week, asking questions and listening, I realized I'd never heard politicians speak like this. It was like a switch had been flipped and suddenly the partisan force field was down. I got the sense that the day an elected representative quits the caucus might just be the most honest day of their political life. Months -- in some cases, years -- of pent-up frustration was vented most eloquently. This was long before any of the five started talking about starting new parties or replacing Marois. They just knew on instinct they had to get out. We got to watch them sort through the implications, live. And woven through each press conference was the looming fiasco of the hockey arena.
An opposition torn apart
Those were strange days for the PQ, from which the party may not fully recover. What was supposed to be a routine vote, whipped along party lines, turned into a showdown -- and tore the official opposition apart. This is what happened. Quebecor realized it had left a flank exposed in its haste to sign the un-tendered arena management contract with City Hall. A former city manager, Denis de Belleval, was musing publicly about taking the matter before a judge. (This was not an empty threat. He's one of the citizens now seeking to have the deal struck down in court.) So together, Quebecor and city lawyers drafted a special bill that would afford retroactive immunity to the then-secret deal, finalized and made public only last week. Meanwhile, the clock was running down on the legislative session. The mayor of Quebec City, Regis Labeaume, passed the puck to his local MNA, PQ stalwart Agnes Maltais. Maltais's assignment was to stickhandle the bill into the house, forcing a vote before politicians headed off to their cottages.
The urgency was justified the same way by Péladeau, Labeaume, and Maltais: if the bill didn't pass, and de Belleval was allowed to play his games in court, the NHL would hear about it and get cold feet. Never mind the league's oft-repeated declaration that it has no plans to bring bread or circus to Quebec City. Never mind the fact that, team or no team, construction on the arena was declared locked in the day the province found $200 million in the couch cushions. The way the CEO and his political allies spun it, the special law to protect the lease was essential. Anything less than a unanimous vote before the end of the session would jeopardize the dream of bringing back the Nordiques. A vote against the bill was a vote against hockey -- in other words, political suicide.
Fresh on everyone's mind was the May 2 insurrection that drove the federal Conservatives from Quebec City. Amid the weeping and gnashing of teeth that night, I couldn't help but remember happier times, when the same defeated MPs were photographed grinning and giving the thumbs-up in their blue Nordiques jerseys. That was before Stephen Harper backed away from the arena project. The perceived flip flop, according to some pundits, cost the Conservatives their fortress.
That's why I don't see the strategic overlap between Quebecor and the Parti Québecois as an accident. I don't buy Agnes Maltais's explanation that, as the MNA for the local riding, it was mere protocol that she carry the shield for the mayor and the media company. Maltais is a veteran ex-minister, like PQ party leader Marois, to whom she is fiercely loyal. Their party has languished in opposition since 2003. Before the arena debacle, the PQ was hovering around the magic 40 per cent marker in polls, far ahead of the governing Liberals. The arena looked like the magic bullet that would guarantee a PQ majority. And so, without consulting her caucus, Pauline Marois made an executive decision -- to muster whatever arguments necessary to defend the special bill. The opposition was to abandon its role as the critic of rash, self-serving government expenditure and stand obediently, one MNA at a time, to endorse a secretive discount lease that otherwise might not stand up in court. In doing so, Marois and her party would inadvertently climb straight into Quebecor's lap.
I said in the first part of this essay that a certain strain of political ideology flourishes in a certain kind of aquarium. The cynical brand of populism embraced by Maltais and Marois functions perfectly in Quebecor's world. The attempt to ram the arena bill down the caucus' throat was only the culmination of a more drawn-out strategic shift within the PQ's ruling clique. It's not a coincidence that Marois's descriptions of Liberal-run Québec mesh so perfectly with Quebecor editorial: broke and broken, bloated and sick, crumbling, corrupt and abused. Instead of solutions, here's a hockey team.
Pride and dismay
Marois produced a memorable gaffe not long after I arrived at the press gallery. Questioning Jean Charest in a debate, she said "what we want from our premier is that he defend this little nation in North America, this little francophone nation." The actual phrase she used in French is "petit peuple," which translates just as easily to "small people." The point is that it's taboo to suggest that Québec is anything less than a proud and mighty civilization. As the Liberal side of the house began to snicker, Marois completely lost it. "PETIT EN NOMBRE!!!" she screamed, her voice cracking. Small in number. Only two per cent of North America. But the damage was done. A strange kind of truth slipped out. For Marois, Québec is a small place. A little island, liable to be washed away. Her brand of negative partisanship functions best in a closed bubble, where people speak one language, watch one news channel, and are always faintly frightened.
This is why I don't see the identities of those who quit the PQ as at all coincidental. Each is deeply in touch with what makes Québec awesome. That's why each remains convinced that Québec could one day be a country. I don't share their goal, but neither do I begrudge them the pride they hold in their culture.
Curzi spent his entire career working with some of Québec's finest artists. Beaudoin, a world traveler, helped craft the U.N.'s Universal Declaration on Cultural Diversity. Lapointe, herself a senior citizen, is an advocate for the people who serve as living links to Québec history. Charette is reminded every time he walks in the front door at home that cultures are stronger when they reach out, embrace and hybridize. And Jean-Martin Aussant could have made a lot of money anywhere in the world, but he came back to run for public office in Québec.
"I don't necessarily want to be an MNA," Aussant told me. He's the only player in this story I found that would speak on the record, and his opening disclaimer gave a hint as to why: "If people don't like what I say, I don't get elected and I do something else with my life, and that's perfectly fine with me." Aussant says most professional politicians simply don't have that freedom, "so at some junctions they have to make decisions that will be either good for their career, or [the] collective interest."
Aussant sees the PQ's current woes as direct punishment for making the wrong choice. Péladeau, he says "had absolutely nothing to lose." The party leadership failed to recognize that, and made "a huge miscalculation." For the record, Aussant is a hockey fan. He follows Quebec City's old rival, the Montréal Canadiens. "If I want to hate the Nordiques they have to exist. So I want them to come back. But I think we could have done that in a better way without considering the population as some sort of electoral merchandise."
The irony of the Parti Québecois leaping to serve the corporate interests of Quebecor is that Quebecor doesn't care a whit for the interests of the Parti Québecois. When the party faltered in the wake of the arena revolt, the headlines were just as gleefully vicious as the ones already embedded in the Liberals' backsides. Worse than that, the PQ is traditionally a tax-and-spend, social democratic party. This spirit of strong-government liberalism runs directly counter to Quebecor's economic ideology. Were Marois to have become premier, it seems unlikely that her support for the Quebecor arena would have spared her any rough treatment.
Pierre Karl Péladeau told The Globe & Mail in 2000, "I don't think it's my role to comment on politics. It's not even of interest to me. I run a global company." That was before Stephen Harper built his big blue tent, and long before the emergence of François Legault as a right-wing alternative in Québec. The former PQ cabinet minister promises to launch a new provincial party in the fall, and anticipatory polling suggests he could form a majority government.
Bias and power
Jean-Martin Aussant says Legault is the natural ally Quebecor has been waiting for. "Monsieur Péladeau is a businessman. François Legault is a businessman. They have some right-wing ideas that are quite clear. And I think Monsieur Péladeau honestly would be glad with someone like François Legault managing Québec."
Aussant goes so far as to question the impartiality of the TVA network's star political analyst. "When you listen to Jean Lapierre, he never says anything wrong about François Legault either. He looks like he's his main lobbyist right now. So I think it's probably linked, naturally linked because they have the same interests."
Remembering how many times I saw François Legault's confident smile radiating from the front page of the Quebecor tabloids, various Québec flags billowing behind him, I can't help but wonder -- what if Aussant is right? What does it mean if media companies this powerful have begun to take sides?
This is a question worth considering whether you live in Brossard, in Markham, or in Parksville. Granted, Quebecor is a remarkable example of media convergence. Within its home territory, its reach and influence are unequaled. But many provinces and cities are home to highly concentrated media empires. Consider the Irving family's holdings in New Brunswick, or Postmedia's daily "double down" in Vancouver. Since the 1990s, the trend nationwide has been clear: fewer and fewer media owners reaching more and more "eyeballs" (an industry term).
Are big media companies politically biased? Hard to say. Quebecor, for one, declined comment for this article. One of the few metrics available is the endorsement newspapers traditionally issue during a federal election. In 2006, across Canada, all but three favoured the Conservatives. The Toronto Star endorsed the Liberals, while Le Devoir endorsed the Bloc Québecois. Both dailies are independently owned. Meanwhile, the Kingston Whig Standard endorsed a local Green candidate. Then part of the Osprey chain, it was bought the next year by Quebecor. In the 2011 election, the Whig Standard stayed above the fray. Le Devoir stuck with the Bloc, and the Toronto Star switched to the NDP. La Presse and Le Soleil, both owned by Gesca, focused on individual ridings. Every other major news outlet to issue an endorsement once again backed the Conservatives.
This is a curious pattern, given the actual voting patterns of the public they serve. Does it have any bearing on day-to-day operations? I think the onus is on big media to prove it doesn't.
Part III of "Warnings from Quebec" will be published tomorrow. In it I look at the power of public opinion polls, and the means by which politicians are influenced by big media. I look at Quebecor's operations in English Canada and the lessons other telecom companies are learning. The essay concludes with a meditation on the state of the public conversation in Canadian media.