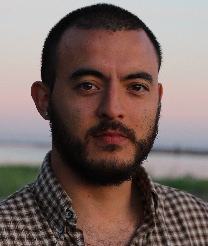 Two months ago 24-year-old Kai Nagata wrote a post on his personal blog explaining why he'd just quit his job as Quebec City bureau chief for CTV News. The post was partly an inventory of where he'd been and where he wanted to go, and also something of a manifesto challenging the complacency of Canada's news media, particularly television news. Nagata's post went crazy viral, getting hundreds of thousands of reads as it pinged around the digital media sphere, including here on The Tyee.
Today Nagata has a new home for the next while. He is the new Writer in Residence at The Tyee. The first series of essays he's producing in that role begins with our cover story today, in which Nagata examines the effects of highly concentrated media ownership in Quebec, in his view a cautionary example of how lack of media diversity can muffle and distort a vibrant society.
The series fits into a broader theme Nagata wants to explore during his time at The Tyee. "I'm trying to arrange my thoughts right now around this idea of the 'public conversation' in Canada," he says. "I see the public conversation as the place where all of us in our different corners of the country meet to share ideas and devise solutions to our shared problems. And I think the challenges feel monolithic and unassailable because this public conversation has become dysfunctional. It's become narrower, and by that I mean the range of policy that's considered politically safe to discuss has shrunk.
"The conversation has also become shallower, as our leaders learn to speak in digestible sound bites and we respond with anonymous comment-board dismissal. And it's become more fragmented, because despite great leaps in communication technology, our sense of real community has never been more tenuous. I think there are specific phenomena that recur in all of our different institutions that are actively weakening this public conversation. And until we reinvigorate this virtual agora, I think we're going to keep feeling like our problems are both unique and insurmountable. So my project is to start teasing out these hidden connections."
In July, after Nagata's blog-post-turned-lighting-rod, he blogged again, explaining that the sudden attention was exhilarating but exhausting and "right now I need to rest. I barely slept last night. I've been reading every single comment, fielding calls from friends, and trying to keep up with the direct messages, texts, and emails. I need a break. . . but this is far from over. As they used to say, stay tuned."
Having had some time now to reflect, does he have any regrets about the way he so abruptly, and publicly, changed gears?
"My regret is that I have clearly alienated some people who I respect and care about deeply. I also regret that my gesture was interpreted as an attack on the craft of journalism. I maintain that I left because I care deeply about journalism. Luckily a number of people recognized that, and got in touch with an array of very interesting projects."
As he sorts through those opportunities and begins to make headway, he says, "What I've discovered is a whole new network, in two languages, across this country and beyond. These are people of all ages and walks of life, not just reporters. What we have in common is a passionate concern for where we're going as a species, and an interest in how good information can shape that for the better. In TV news, you're trained to think as a lone wolf. There's a lot of intense competition and very little margin for error. And of course you're not allowed to care deeply about anything deemed politically sensitive.
"Trading all that in for family and true community is the best decision I've ever made. I have a much more solid sense now of who I am and how I can contribute."
Nagata's first pieces for The Tyee will be text-based, a medium he says he enjoys for the nuance and precision it can convey, but he's eager to use video and audio in works down the road. And this kick-off at The Tyee is one piece of his broader, truly nation-wide return to the fray. On his blog he'll be posting translations of his Tyee pieces in French. He posts updates to all his projects on Twitter as @kainagata. And check out his datebook for the next stretch of days:
Nagata's online debate on the future of TV news with Tim Knight, former executive producer of CBC's The National, runs on the Mark Sept. 12 - 16.
On Sept. 13 he'll be speaking at the University of Victoria with Dr. Arthur Kroker, Canada Research Chair in Technology, Culture, & Theory. That's at 12:30 pm in Cornett B143.
A week later, on Sept. 20, Nagata delivers the keynote address at McGill University's Social Equity and Diversity Education Office's fall program launch. Theme: "What's in a word? Deconstructing Diversity Dialogue"Two days later, on Sept. 22, he's on a panel wrestling over the question "Is TV News Journalism Salvageable?" at SFU Woodwards in Vancouver.
And on Sept. 23 he speaks at the Salt Spring Forum.
Nagata is The Tyee's second Tyee Writer In Residence. The first, Andrew Nikiforuk, we are pleased to say, found The Tyee such a satisfying venue for his superb investigative work on energy, politics and the environment that he has kept on publishing his work here even after his tenure as Writer In Residence ended some months ago. Right now he is pressing hard to finish one book and roll out another -- Empire of the Beetle: How Human Folly and a Tiny Bug Are Killing North America's Great Forests. When he catches his breath, look for Nikiforuk to resume his Energy and Equity column on The Tyee later this year.
While Nikiforuk is based in Calgary and drops by The Tyee when he is in town, Nagata has taken up residence more literally at the Tyee's offices, finding an empty desk on many days, flipping open his laptop, and in between typing, enriching the creative flow of ideas around the shop. That's great for us -- and he's not complaining either.
"The Tyee is a special place. There's a lot of handwringing going on right now about the 'state of journalism,' while The Tyee just shrugs and gets 'er done. It's also one of the few places where I can write about whatever I think is worth writing about, including this essay series about the 'public conversation,' which must sound excruciatingly pretentious and vague," says Nagata, a serious guy who nevertheless doesn't take himself too seriously.
"Of course I could just do it on my own blog, but that would deprive me of collaborating with the Tyee's top-notch contributors and editorial team. That's not just press-release flattery. I'm really counting on that relationship to push me and challenge me as a writer. For example, I think a lot of people would appreciate it if you told me to write shorter posts."
Nagata, says he's eager to form a relationship with "The Tyee's readership community, which I've always found remarkably engaged and impressively positive. These are people I want to meet and talk to, as we try to answer this question together of how journalism can work as a tool for progressive social change."
Let the conversation begin today. Welcome, Kai.