[Editor's note: This article contains stories about trauma and abuse. It may be triggering to some readers.]
"Peace."
That was one witness's simple request when asked what she hoped to gain from the Canadian Human Rights Tribunal currently examining potential bias by the RCMP when it investigated allegations of historic abuse at two northern B.C. schools.
Over the first two weeks of May, the tribunal heard from more than a dozen former First Nations students of Prince George College and Immaculata Elementary School in Burns Lake. They testified that they had endured or witnessed physical, emotional and sexual abuse as children attending the schools in the late 1960s and early 1970s.
The complainants say their allegations were never properly investigated by police. When one survivor, Beverly Abraham, took her story to the Burns Lake RCMP detachment in July 2012, she said she felt disbelieved, disrespected and retraumatized by the experience. The RCMP concluded their investigation 18 months later without charges.
Six complainants from Lake Babine Nation took their concerns about the RCMP's investigation to the Canadian Human Rights Commission in 2016, and the commission referred the complaint for inquiry in 2020. In the years since, as they awaited their hearing, three of the complainants and one witness have died.
As the remaining witnesses took the stand, they expressed relief at the opportunity to finally testify about their experiences. Many said they had participated in the hearings in order to be heard, to tell their truth and to share the impacts the abuse had on their community.
"This did not just affect me," one witness said. "These kids that have gone through the trauma passed it on to their children, their grandchildren. It's a vicious circle."
Witnesses also expressed hope. Some believed the inquiry might result in better relations between the RCMP and Indigenous communities and suggested the force might reopen its decade-old investigation. Others called for an Indigenous justice system that might better serve First Nations communities.
Some said they would like a public apology from their alleged abuser, the schools' former physical education teacher, whose identity is protected by a publication ban. He is being referred to in tribunal documents as A.B.
It was when A.B. began appearing on television in the mid-2000s that their trauma began to resurface, several witnesses testified. They described shock and anger at seeing the man they say abused them as children holding a powerful position. They began to think about speaking out, they said.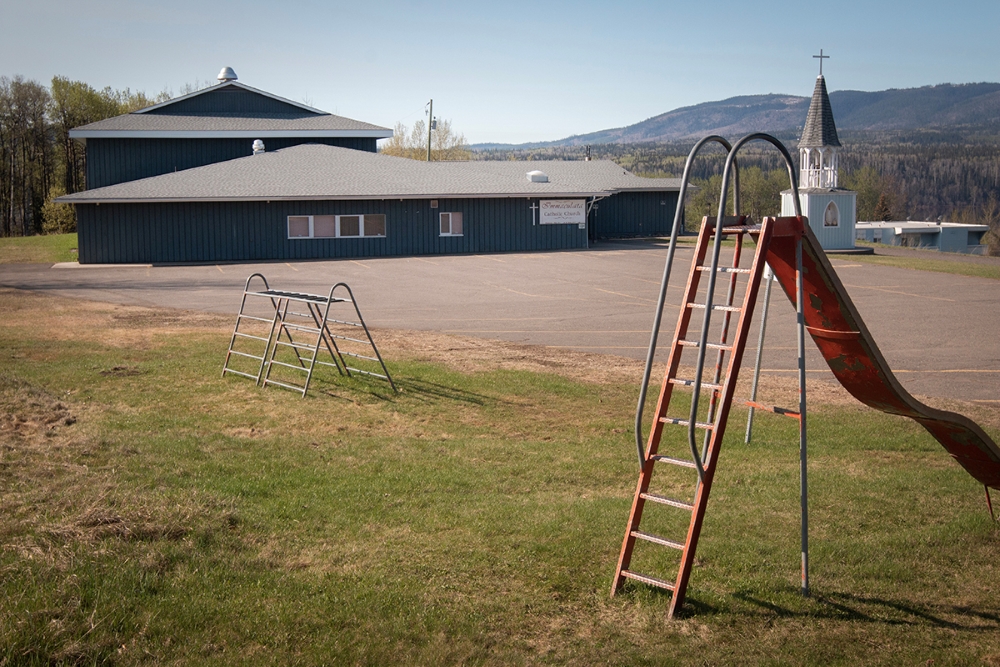 "I want justice," complainant Dorothy Williams testified. "How can he live with himself after what he put us through? After he made me and other students cry? He needs to give us, maybe, an apology — a public apology."
Those testifying said A.B. was just part of the problem. Growing up, Burns Lake was rife with racism, they said. Pius Charlie, from the Ts'il Kaz Koh First Nation, described being raised in a community where Indigenous people were banned from some businesses, forced to walk on the opposite side of the street from white people and made to sit at the back of the bus.
At school, the Indigenous children faced racial slurs, the tribunal heard. They were called "stupid" and "lazy" by their teachers. Their hair was shaved, they were forced to brush their teeth with salt water and they were given only dry snacks — which they compared to dog biscuits — to eat.
Witnesses described how instructors at Immaculata would grab them by their hair, ears or arms and drag them from the classroom. Children as young as six were strapped across the hands or hit with metre sticks. One nun in particular was known for whipping the children on their bare backs with a willow branch.
In gym class, several witnesses describing being "kicked in the ass" by A.B. for not running fast enough. They were targeted with basketballs, sometimes thrown hard enough to knock them over, and hit with hockey sticks, they said. They were punished for being slow, for struggling with their lessons and for speaking their Carrier language, the tribunal heard.
Sometimes they were punished for no apparent reason at all, they said.
"We were innocent kids, just wanting to be kids," Williams said. "Our innocence was taken away."
In some cases, the abuse was so severe that parents kept their children home. Richard Perry's father pulled him from Immaculata in Grade 6 after the abuse he suffered left him with scars on his hands and head. He went to work on his grandfather's farm and never returned to school.
Maurice Joseph's parents also tried to protect him and his siblings from the abuse. They took them back to their home in Old Fort, 100 kilometres north of Burns Lake, which they'd been forced to leave so the children could attend Immaculata. But the Indian Agent flew up in a plane and brought them back, Joseph testified.
"I wanted to go home. I didn't want to stay there, but they kept bringing us back to the school," he said.
Many spoke about the widespread mental health issues that plagued former students in the decades that followed. One witness in her mid-60s estimated that just eight of her 30 classmates are still alive. "The rest died of alcohol poisoning, suicide," she said. Witnesses often spoke about wanting to leave the experiences behind them and wanting to forget.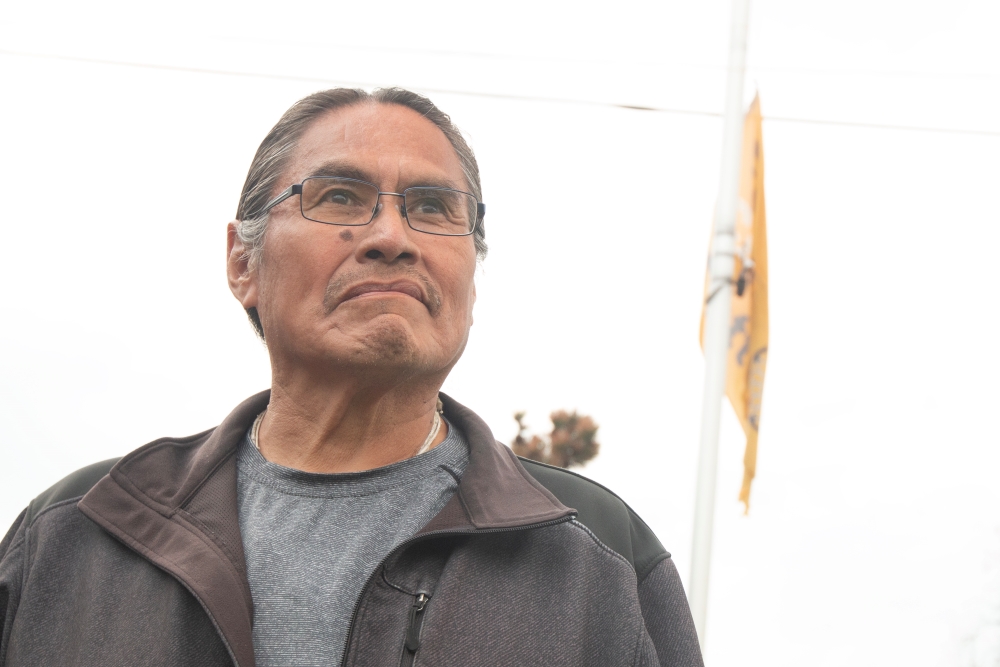 Among the memories deeply buried by students who attended the school were recollections of sexual abuse, the tribunal heard. One woman said she still experiences recurring nightmares about running away, decades after she witnessed a sexual assault while hiding under the stage in the school's gymnasium. "I know for a fact it was him, [A.B.]. He had a student with him. It was a girl," she testified.
"I try to forget," she added, becoming emotional. "To this day I still have bad nightmares about being chased and running down the hallway where there's no ending, just running."
One witness, Beverly Abraham, was clear when testifying about her sexual abuse by A.B. She said she took her story to the Burns Lake RCMP detachment in July 2012. It was her report to police, heard in an emotional video recording played for the tribunal, that sparked the investigation now under review.
As the hearings opened on May 1, Whitney Dunn, a lawyer with Canada's Department of Justice who is representing the RCMP, said that officers interviewed 37 people during their investigation. While they heard stories of abuse, Dunn confirmed, he said there were insufficient grounds to lay charges.
But Karen Bellehumeur, lawyer for the complainants, said investigators dismissed the stories because they believed Laura Robinson, a journalist who published a piece about the allegations with the Georgia Straight in 2012, had "manipulated the Indigenous complainants for her own purpose."
"From a very early point in the investigation, the RCMP seemed to discount the veracity or worthiness of complaints by First Nations people about historic child abuse because they had spoken to Ms. Robinson," she said.
Witnesses described a lifetime of experiences that had eroded their trust in authority figures. They talked about watching children being taken away by social workers and parents taken away by police. They described being picked up and beaten by RCMP officers without cause and their own reports to police being ignored. Frank Alec, Wet'suwet'en Hereditary Chief Woos and a member of the Lake Babine Nation, described RCMP taking him away to residential school after his mother died.
"The police came up to the house and they put us in the vehicle and they drove us away," he said. "I thought I did something terribly wrong."
'A law for white people and a law for Native people'
Visits by the RCMP struck fear and invariably meant bad news, the witnesses said. As a result, most said that they never considered reporting their abuse.
"A lot of times we had a problem with trusting the police in the way we've been treated as First Nations. There seems to be a law for the white people and then there's a law for the Native people," Ronnie West, who holds the Lake Babine Nation hereditary title Ja Dim Ska Nes, testified.
The tribunal heard that RCMP officers had arrived unannounced at the homes and workplaces of those who might corroborate Abraham's story, for example. These witnesses described feeling unprepared for the officers' questions, and suspicious of their motives.
But when police showed up at Pius Charlie's house in October 2012 after he provided an affidavit to Robinson, he said what he felt was confused.
He confirmed to the officer that he knew Abraham and was familiar with the physical abuse that occurred at Immaculata, having attended there himself. But he didn't know about Abraham's "situation," RCMP Cpl. Quinton Mackie recorded in his notes. What Charlie was wondering, he told the tribunal, was why police weren't out investigating the assault.
"Pius doesn't know what any of this has to do with Laura," Mackie wrote.
Laura Robinson was a sports journalist who contacted community members after she reviewed A.B.'s biography and learned that he had omitted his years teaching at Immaculata and Prince George College, instead saying he had arrived in Canada in the mid-1970s. She wanted to confirm he'd spent time in the community in the late 1960s and talk to former students, the tribunal heard.
When community members agreed to meet with her, Robinson made the trip from her home in Ontario to Burns Lake. She met with about three dozen people at the Ts'il Kaz Koh First Nation band office on April 21, 2012, she testified.
In the months that followed, Robinson collected eight affidavits from community members alleging abuse by A.B. In September 2012, her article for the Georgia Straight shared the former students' allegations of physical and emotional abuse at the schools by A.B. It did not mention sexual assault.
Department of Justice lawyers cross-examining witnesses wanted to know if Robinson had influenced the content of their affidavits or what they told police, and if she had helped them prepare for the hearings or suggested what they should say. Witnesses consistently responded that she had not.
"Did she say anything about what you might contribute to the hearing?" Department of Justice lawyer Mitchell Taylor asked one witness.
"My contribution is to advise you of what I went through, why we didn't get police involved, and that was it," the witness responded. "That was the fact, that we were all scared of police and to this day we still are. I mean, what's there to protect us when they look at us like we are nothing?"
The complainants are seeking an apology from the RCMP and $40,000 compensation for the "psychological and emotional harm each suffered from being disbelieved, dehumanized and deprived of access to justice" and "the RCMP's engagement in willful or reckless discrimination." Rather than counselling, they seek funding to build a healing centre in the community.*
They are also asking that RCMP divest its abuse investigation services in Indigenous communities, replacing them with an independent team that includes at least one community member and aligns with the Declaration on the Rights of Indigenous Peoples Act.
Tribunal chair Colleen Harrington will decide based on the evidence presented whether the RCMP discriminated when it investigated the historic abuses. Hearings continue online May 23 to June 1 and June 12 to 22.
As he concluded his testimony, former Lake Babine Nation elected Chief Wilf Adam pleaded with the tribunal to make recommendations that could begin a healing process for the community.
"Please keep our people in mind. They suffered through a lot. They don't need to suffer anymore. Get the truth out," he said. "It's an open wound and somehow it needs to help heal the people. Hopefully that will happen here with any recommendations that you come up with.
"We need some closure and hopefully you guys can help provide that."
* Story updated on May 24 to correct the amount of money complainants are seeking in compensation.