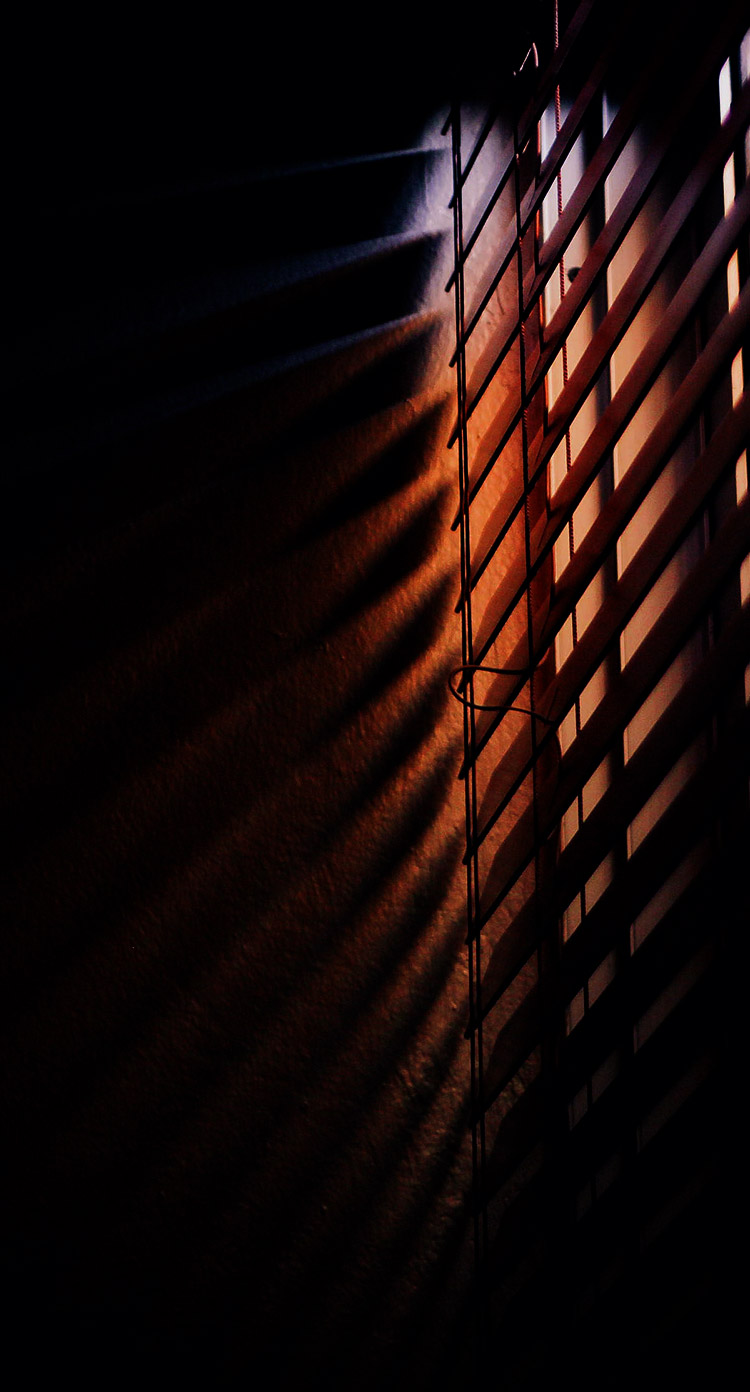 The sounds of a siren and bullhorn pull you out of a deep sleep. The red glow of your digital clock reads 03:17 AM
A throbbing orange light seeps through your bedroom blinds. A voice booms out. "Evacuate immediately!"
You fight panic. You sort through the cluttered kitchen table to find your wallet and cellphone.
You have no idea how long you might be away from home. Or what will await you when you return.
In those crucial minutes, you're just focused on getting out alive.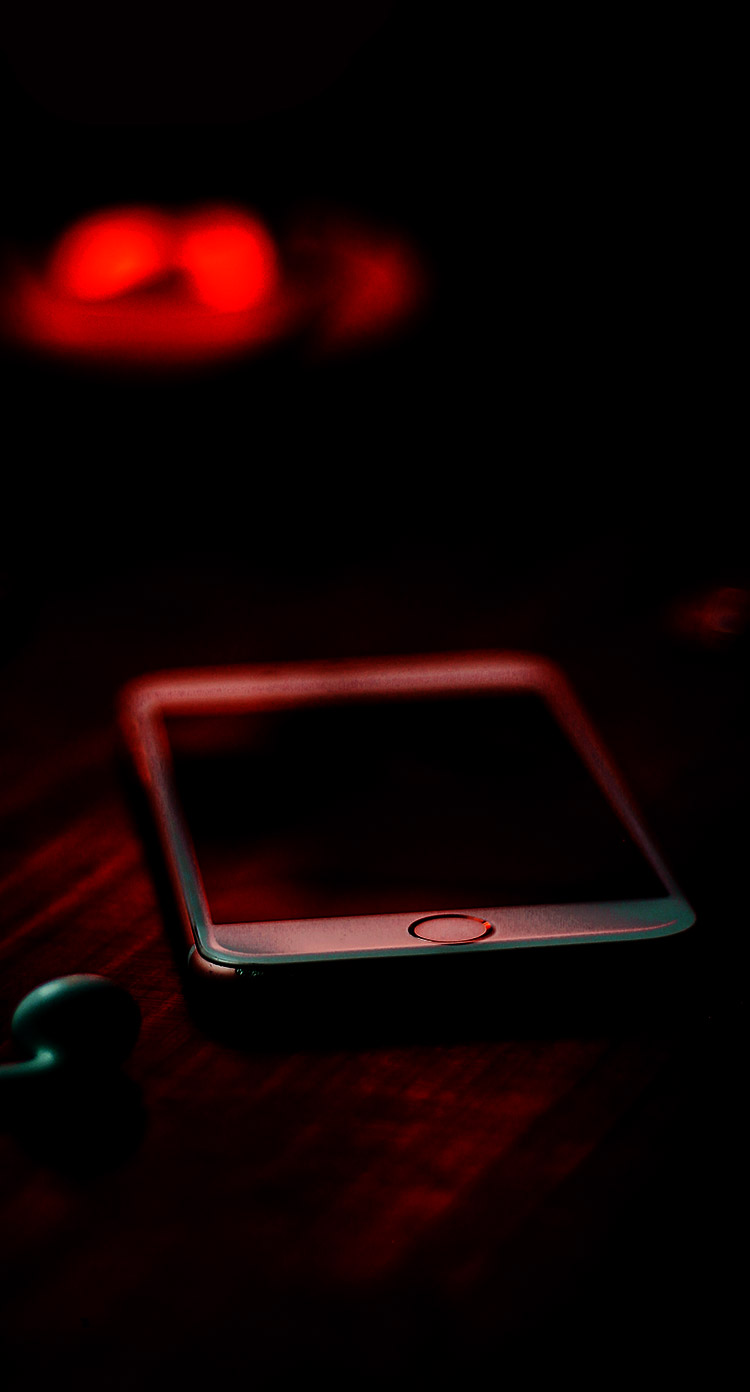 You've joined the growing number of people forced to flee in the face of climate disasters. Throughout this series we'll explore what can happen and how others have survived.
Over the past several months The Tyee, in partnership with the Climate Disaster Project, has interviewed over a dozen British Columbians displaced by extreme weather related calamities, frontline workers and experts, and analyzed data to understand the scale of the threat in this province and whether its government is up to the task.
Among our findings:
Climate disasters are becoming more frequent and severe. This means entire communities are being evacuated and how much time they'll be out of their homes is increasing. But the safety net is not expanding accordingly.
The personal upheaval usually lasts far beyond a few overnights in a shelter or hotel. We scanned the past six years of open government data to learn how long survivors of floods, fires, landslide and sinkholes were ordered by authorities to stay away from their homes. On average people were evacuated for 22 days.
But people could be displaced for even longer. Once an evacuation order is lifted, it does not mean people will have a safe home to return to. Rebuilding could mean people are displaced for weeks or months after an evacuation order ends.
No one is keeping track of key displacement measures. No authority is gathering substantive public data on how long evacuated people are truly uprooted and what populations are most affected. That makes planning for response and resilience more difficult.
Provincial support systems and decisions are bogged down in bureaucracy. As a result, many evacuees are left in frustrating limbo as they try to navigate refashioning their lives.
Indigenous people are especially hard-hit. Across the province, they are approximately four times more likely to be evacuated than non-Indigenous people, according to an analysis done by Jens von Bergmann for The Tyee.
The mental health toll long-term evacuations have on evacuees and frontline staff is tremendous — and growing. Many of the frontline staff helping evacuees are volunteers from the same communities hit by disaster and could be evacuees themselves.
Recently announced B.C. funding for disaster response may not be nearly enough, given trends. Insured catastrophic losses are rising across Canada, reaching over $3.1 billion in 2022. That estimate doesn't include uninsured damage.
The loudspeaker voice again barks "Evacuate immediately!"
You check your phone and wonder why you haven't been given an emergency notification.
At least you have been given a warning.
As you make your way to the door, you notice your phone charger dangling from the outlet and shove it in your pocket.
You might not always get an emergency alert. Beyond TV and radio announcements, most regional districts have an opt-in emergency system that can send you a text or call. Under some circumstances, the province can put out a warning to people in danger. But even to receive one of those, you will need cell service — still functioning in the middle of a calamity.
Sometimes an alert is given out hours or even days ahead of a possible evacuation order so people can get prepared to leave. But some disasters can escalate so quickly that there isn't enough time.
"There were embers falling on my head. People's backyards were on fire. What I saw was people going up and down the street, banging on doors and making sure that everyone was accounted for," Michele Feist recalled, describing the moment when she realized Lytton was ablaze and she had to make her escape.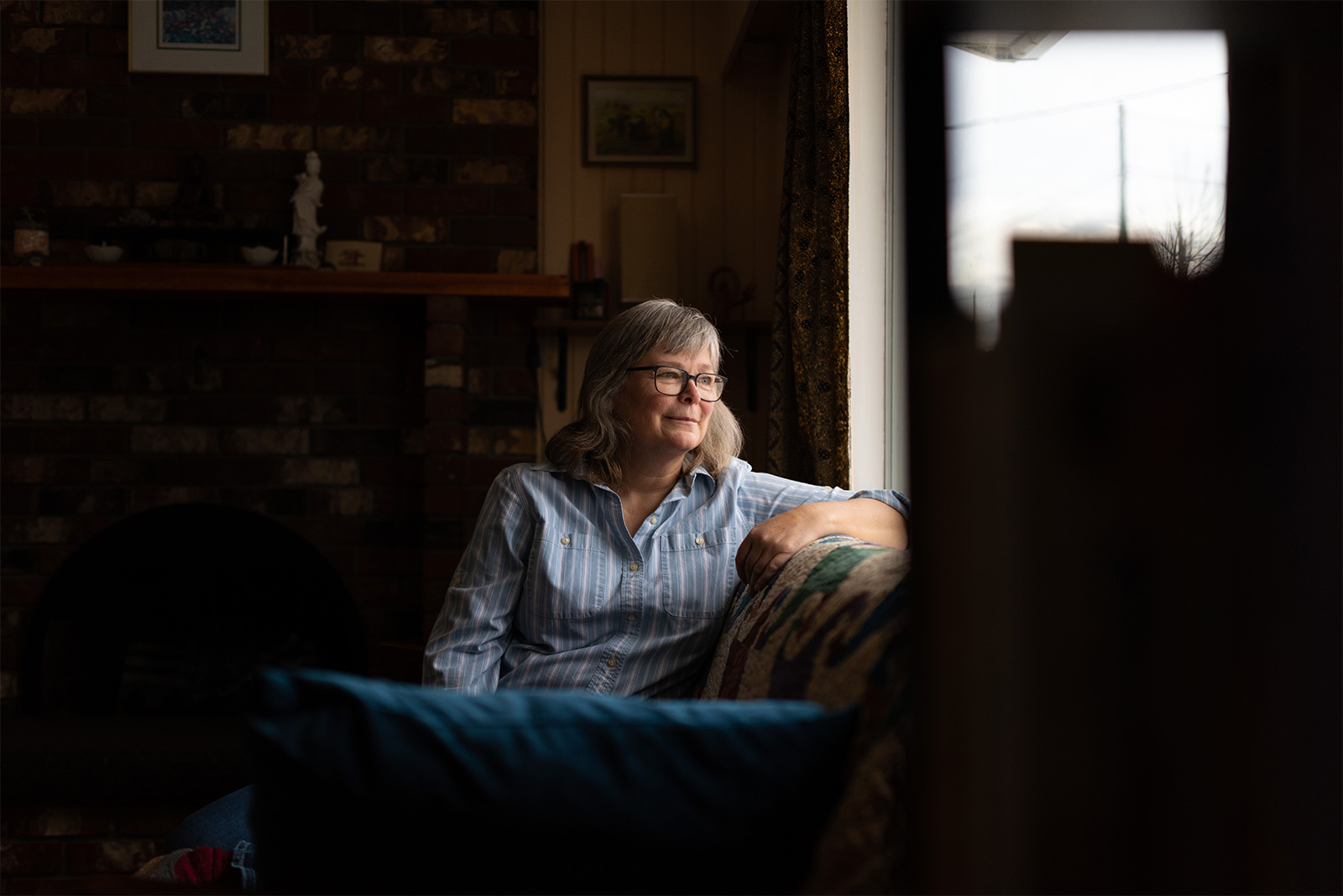 The 2021 fire in Lytton put B.C. on the world stage. A "heat dome" had gripped the south of the province and record-breaking temperatures killed 619 people. For days sweltering temperatures lingered reaching 49.6 C on June 29, 2021 — the highest ever recorded in Canada. The next day, fire engulfed most of the village and killed two people.
More than a year later, Lytton is still under an evacuation order, its people dispersed and wondering how the small village by the confluence of the Thompson and Fraser rivers will ever be home again. In this series we share the firsthand accounts of Feist and other Lytton survivors.
Four and a half months after Lytton burned, British Columbians added another unfamiliar term to our climate vocabulary: atmospheric rivers. These are described as "rivers in the sky" that can unleash extreme rain. Record-breaking rainfalls and atmospheric rivers brought flooding to southwestern B.C.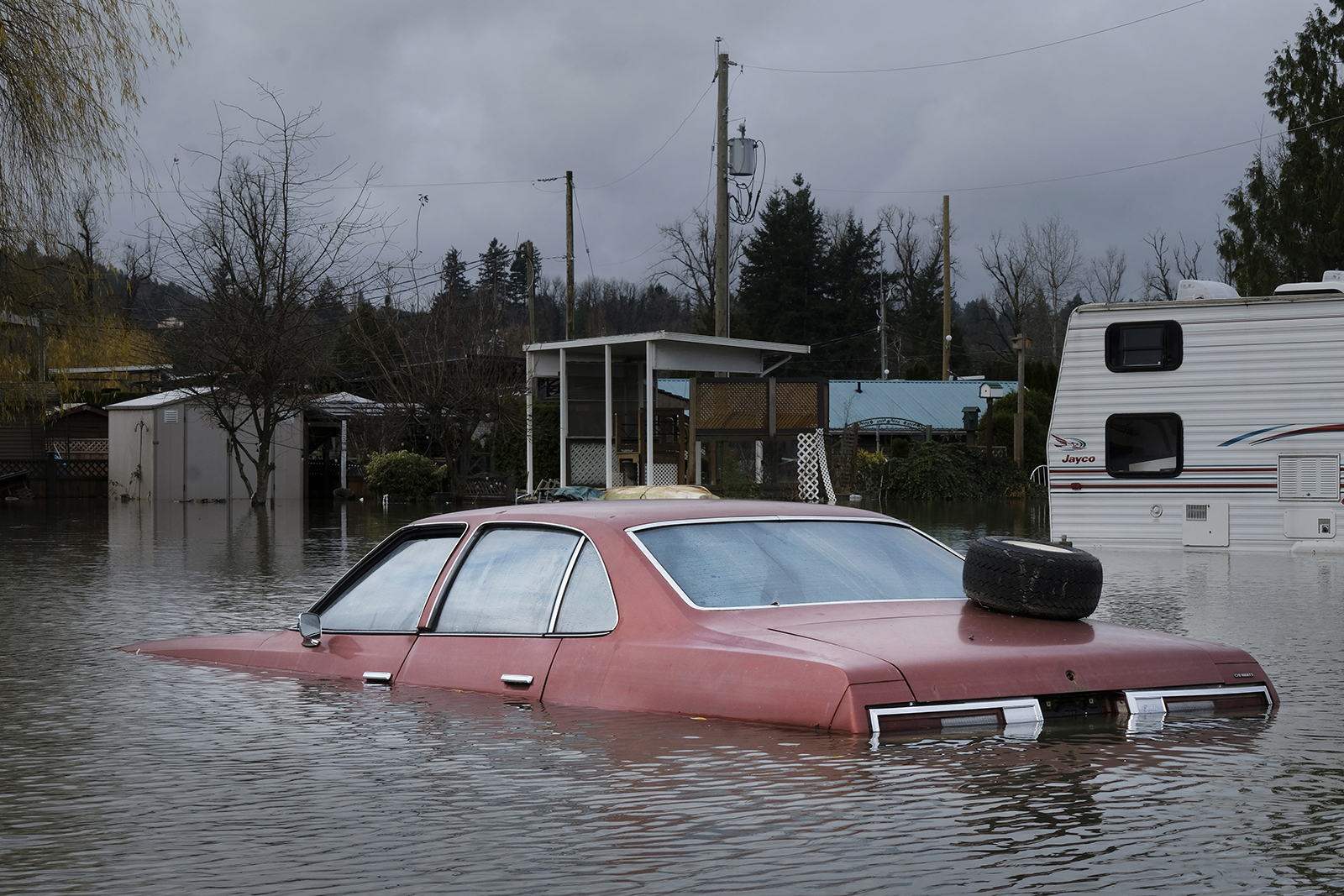 Flooding and landslides killed five people and thousands of animals and livestock while displacing entire communities. It was the most expensive climate disaster in the province's history with an estimated $675 million in insured damages.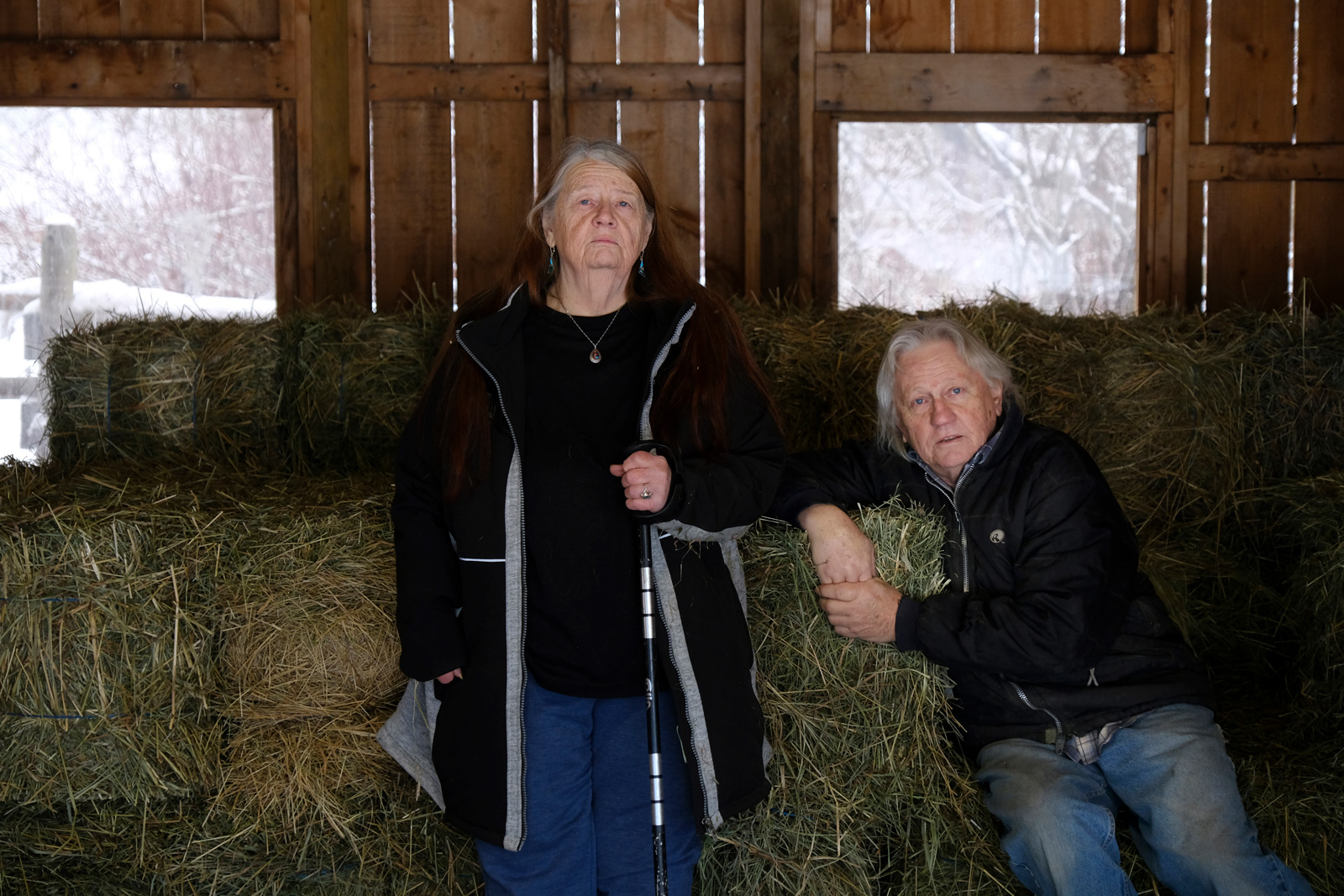 "You couldn't see anything but water," said Dian Brooks, who is among B.C. flood survivors you will meet in this series. "The whole backyard was absolutely covered in four feet of water." Her brother Danie Brooks was able to lead their horses to higher ground before taking shelter in the second floor of their home near Princeton. Not until two days later would rescuers arrive by boat.
You're on full alert now and running on adrenaline. In one hand is your hastily packed bag, in the other, your car keys, charger and phone.
You jump into your vehicle to drive. But where should you go? Do you know the safest way out of your community?
Do you know how to tap into vital emergency reports that can guide you? Do you have enough gas to get you to safety?
And what about that voice in your head telling you to stick around and help your neighbours?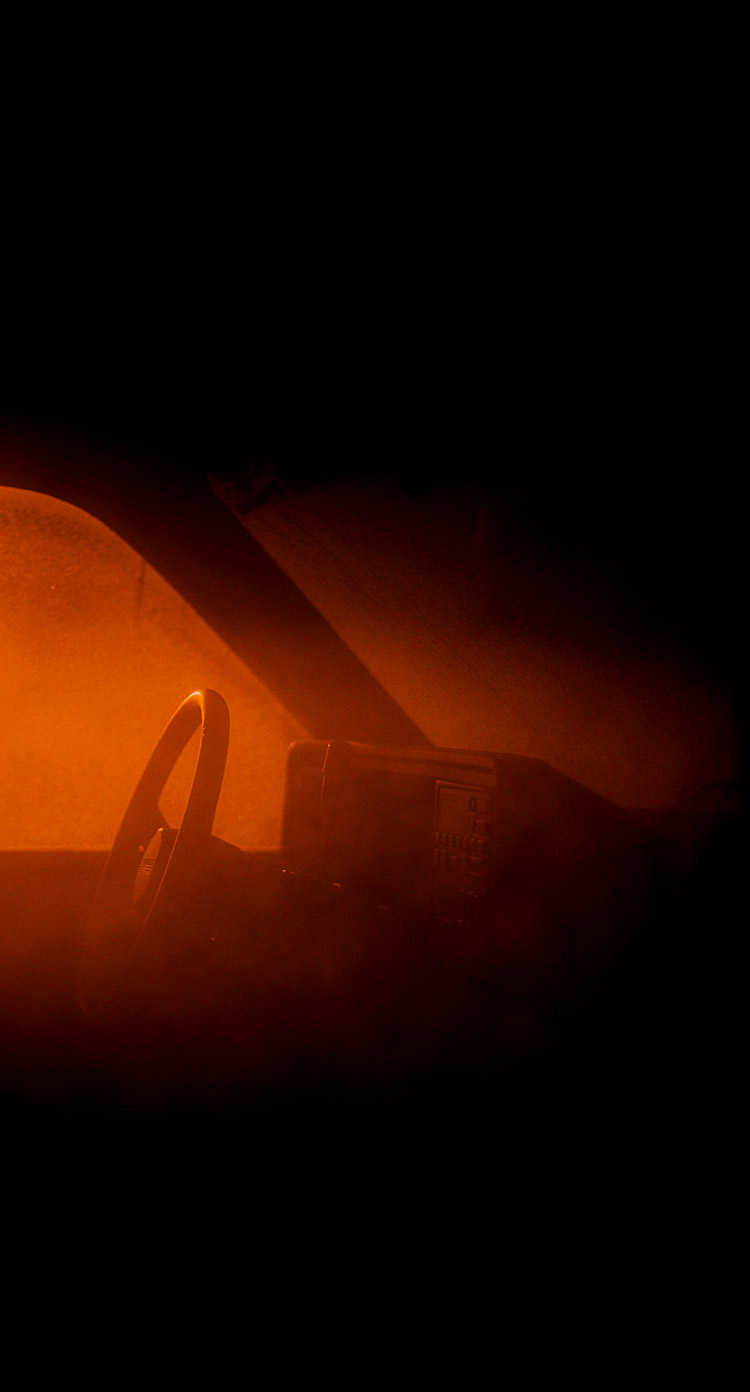 There was no doubt in Ken Pite's mind that everything was going to burn as the wildfire headed towards Lytton.
Thick smoke pouring down his street "was orange, brown and yellow with chunks in it. It was moving 30, 40, 50 miles an hour," Pite said. "The wind gusts were insane."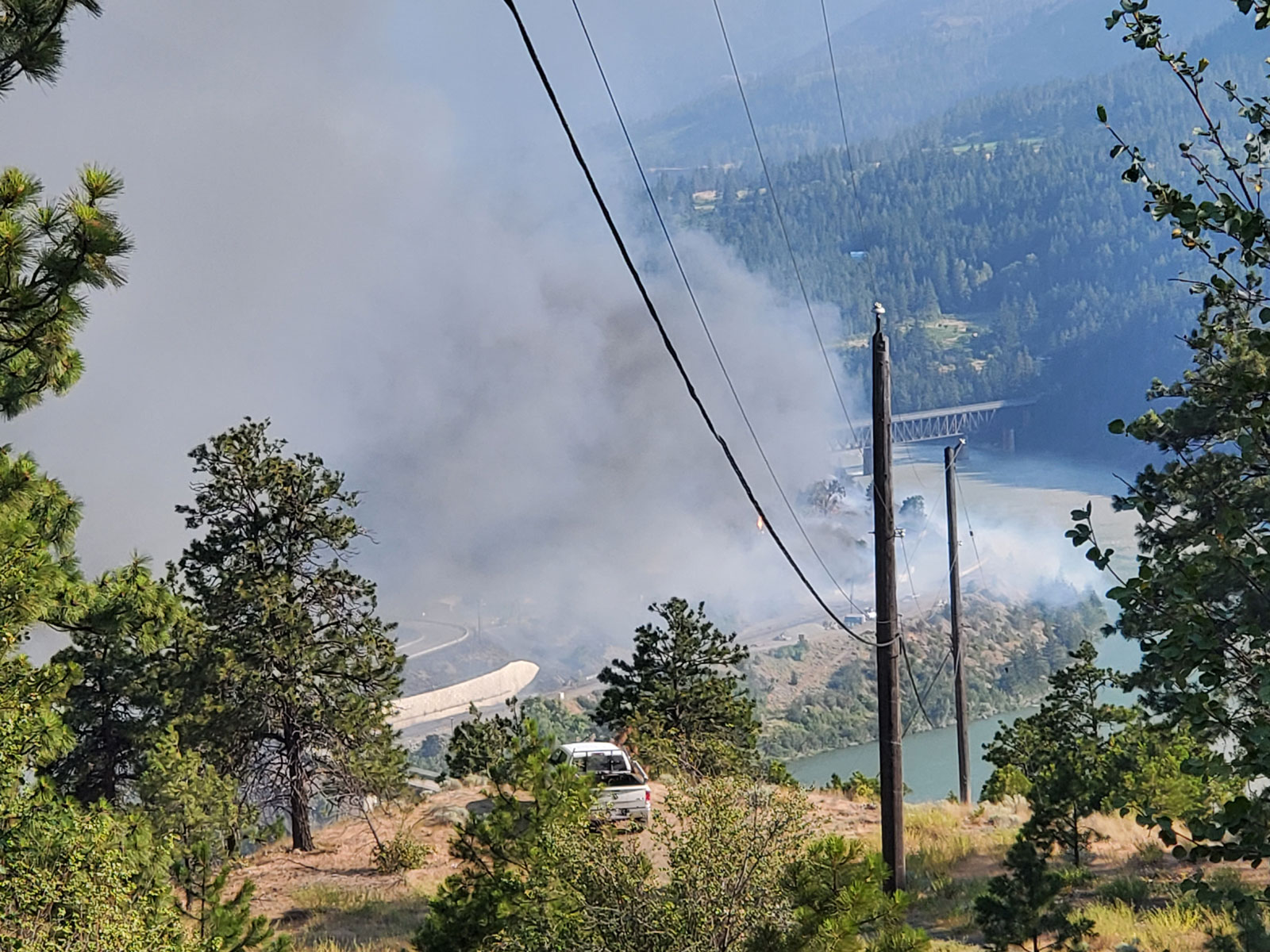 Pite knew it was time to go, so he grabbed a handful of clothes that were sitting on a chair and got in his truck. But he didn't drive immediately out of harm's way.
He motored back into town, towards danger, to check on friends and neighbours to make sure they could get out safely. He looked in on the nearby deli owner, then an assisted living facility but didn't find anyone who needed a lift. When he stopped at a gas station to fill up, a young man came up to him, one bag in tow, desperate for a ride.
"That gave me some purpose," Pite said. The two of them made their escape to Lillooet.
Bravery like Pite's is one reason "why more people didn't die" as Lytton blazed, fellow survivor Feist reflects. "These little actions were going on all over the place. Every single person that could, helped someone."
Your community, family, friends and support networks are what will help you most. Survivors shared what got them through these challenging times. For this series we prepared and share a detailed guide not only for those crucial first few minutes of escape, but for navigating the next weeks or months — including where to find financial assistance, mental health supports and culturally specific resources.
Your nearest relatives live a day's drive away. And where are your closest friends? Like you, they're looking for refuge.
But your neighbour texts you an address. It's for something called a reception centre. And it's not too far down the highway.
You pull into the parking lot with a sense of relief. Which quickly gives way to dread.
You feel the uncertain enormity of what now lies ahead.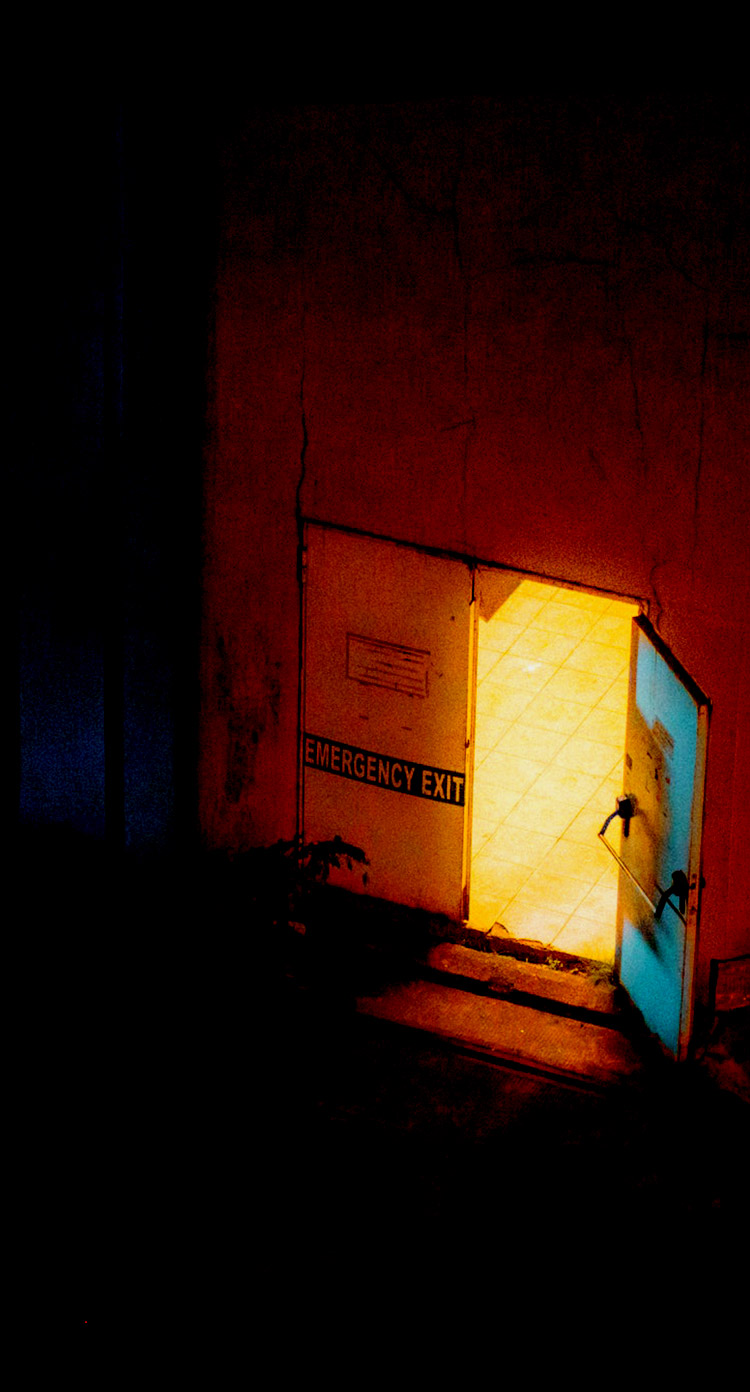 This series will take you inside the first lines of support set up by local governments or First Nations, and report on what's there to help at these volunteer-run operations. The services they provide are meant to be "short-term basic support to people impacted by disasters," according to the provincial government. Help might include vouchers or e-transfers to help pay for lodging, food, travel, clothing or incidentals.
But if you can support yourself for 72 hours, you are not eligible and if you need support beyond 72 hours, you need to apply to see if you qualify.
Our reporting reveals that most climate disaster evacuees now need much more than three days of support. If your home is heavily damaged or destroyed, displacement will stretch much longer. Many of the folks we spoke with had no idea how long they might be away from their communities or how they'd find the money to rebuild.
When climate disasters wreak their havoc, who pays for the aftermath? It's a question facing survivors, governments and insurance companies as the cost of rebuilding rises. We probe, as well, which populations are most vulnerable to assault by extreme weather events. One of many related facts we pulled from the data: Since 2017, there have been over 1,400 evacuation orders across the province and about 97 per cent of those lasted over three days.
The Tyee is grateful for a generous grant from the Lieutenant Governor's BC Journalism Fellowship that allowed our team, led by reporter Francesca Fionda, to dive deep into a range of interlinked questions. They are of pressing importance to all British Columbians. And the answers, in the not-too-distant future, could determine the safety of you and those you love.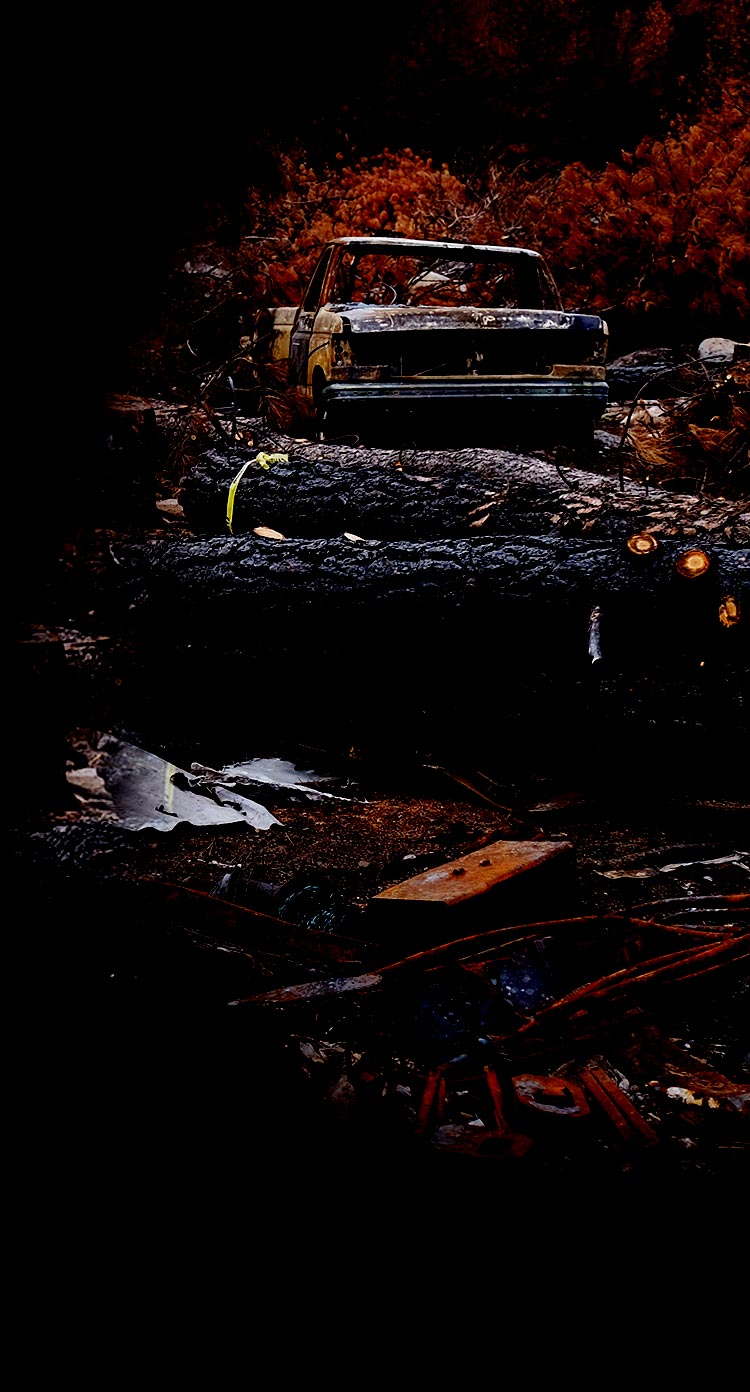 Are we prepared to endure the future of climate disasters?
How are we helping people who are displaced right now?
Where are we falling short?
What can we learn from those who've endured calamity?
Out of survivors' trials by fire, water, wind and mud, what solutions can we create?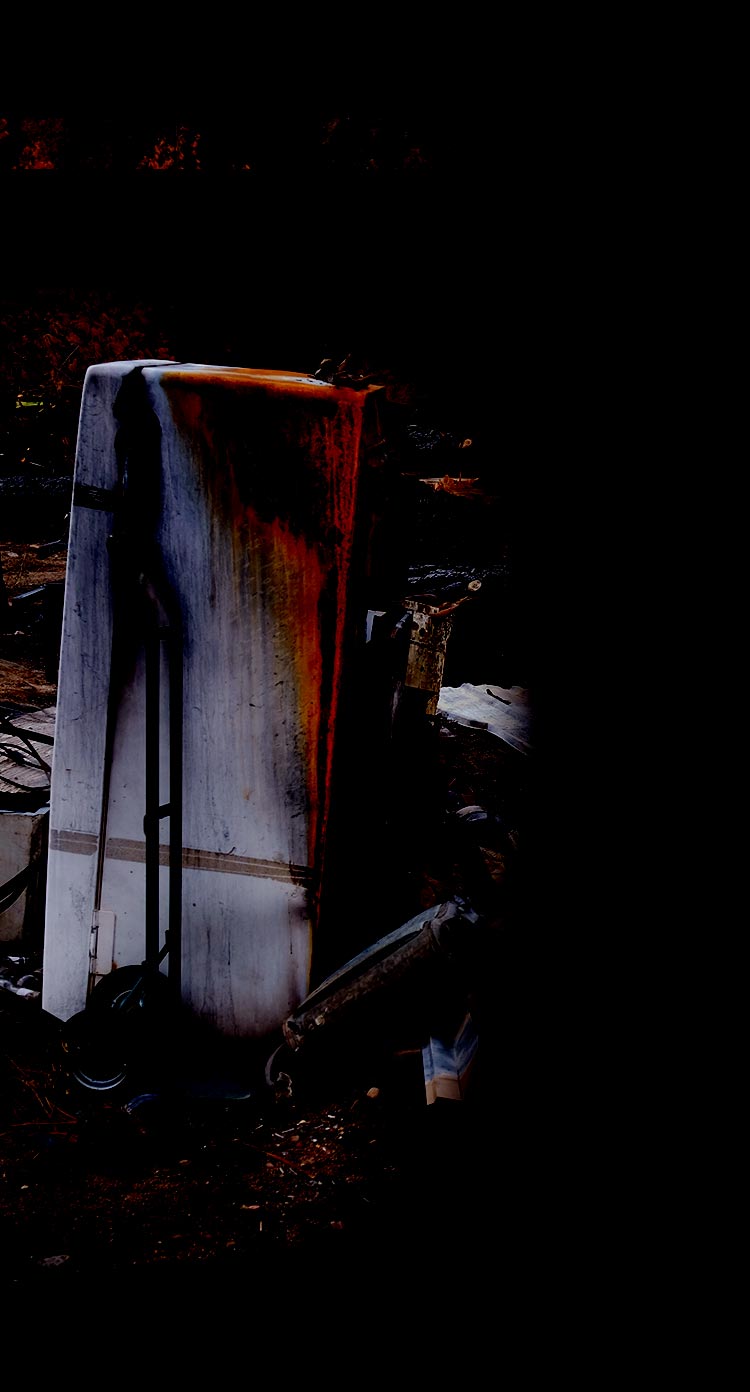 ---
Credits
Thank you to all the climate disaster survivors across the province who shared their stories and invited us into their homes.
Billie Sheridan
Danie Brooks
Dian Brooks
Don Glasgow
Donna Rae
Ken Pite
Maggie Lord
Micha Kingston
Michele Feist
Owen Collings
Patsy Gessey
Racine Jeff
Rochelle Rupert
Tricia Thorpe
Reporting: Francesca Fionda, The Tyee
Files from: The Climate Disaster Project, Aldyn Chwelos, Gage Smith, Geena Mortfield, Michael John Lo, Christina Gervais, Amber Bear, Emilie Wren, Sean Holman
Photography: Jen Osborne, Philip McLachlan
Digital producer and data visualization: Andrew Munroe
Data analysis: Jens von Bergmann
Fact-checking: Aldyn Chwelos, Climate Disaster Project
Editor: David Beers, The Tyee
Funders: This project was funded by the inaugural Lieutenant Governor's BC Journalism Fellowship. The Tyee retained complete editorial control of this series.
Other images (cropped and edited from originals): Bryan Geraldo/Pexels (window), Arun Thomas/Pexels (phone on table), Devon MacKay/Unsplash (vehicle interior), Asep Saeful Bahri/Pexels (open door), Jen Osborne (cover image).
---