Ruth Campbell, a 66-year-old Vancouver resident and former lawyer for the Attorney General of B.C., became the most recent person in a series of arrests at Kinder Morgan's oil terminal in Burnaby on Aug. 1.
Campbell was arrested alongside Noaa Edwards, and faces up to seven days in jail for blocking access to the Westridge Marine Terminal and halting construction.
The following words are by Ruth Campbell as she recounts her experience in the Protect the Inlet's organized protest.
***
I've been attending the Kinder Morgan protests as a supporter at the Burnaby terminals regularly. My opposition against the pipeline developed from my fascination with the southern resident killer whales. These animals are on the verge of extinction and the pipeline will create additional stresses on the struggling population. I cannot accept that in a society as rich as Canada, we can't do anything to protect them.
Additionally, as I learned about the violations of Indigenous land rights, my opposition against the pipeline grew.
Early last week, I was informed about the arrest and sentencing of Laurie Embree, the 70-year-old B.C. woman sentenced to seven days in jail for blocking the gates to Kinder Morgan's oil terminal in Burnaby. This news saddened me. I was inspired to take action. I couldn't let one person, a 70-year-old woman, stand for all of us. I had to stand with her.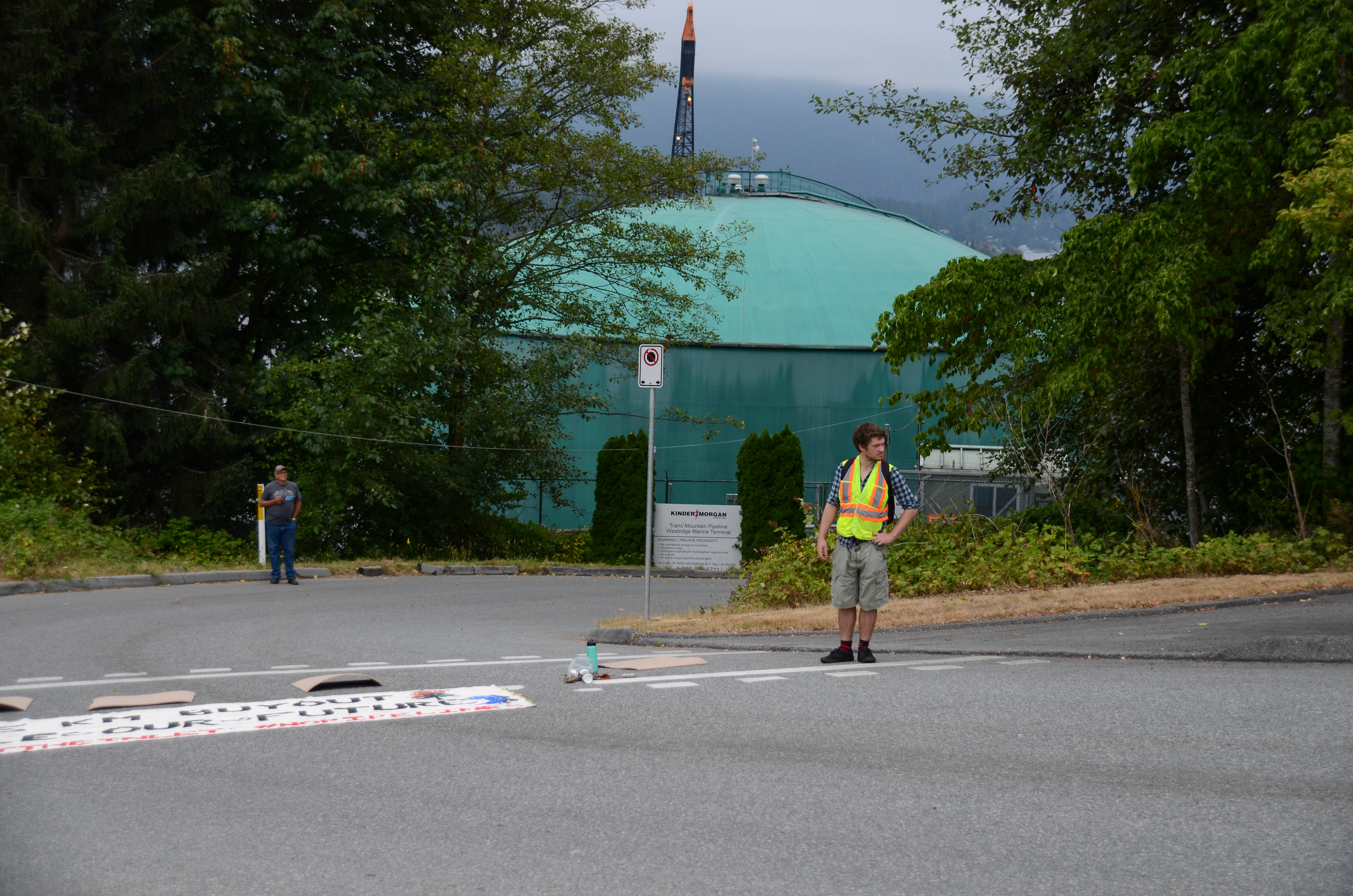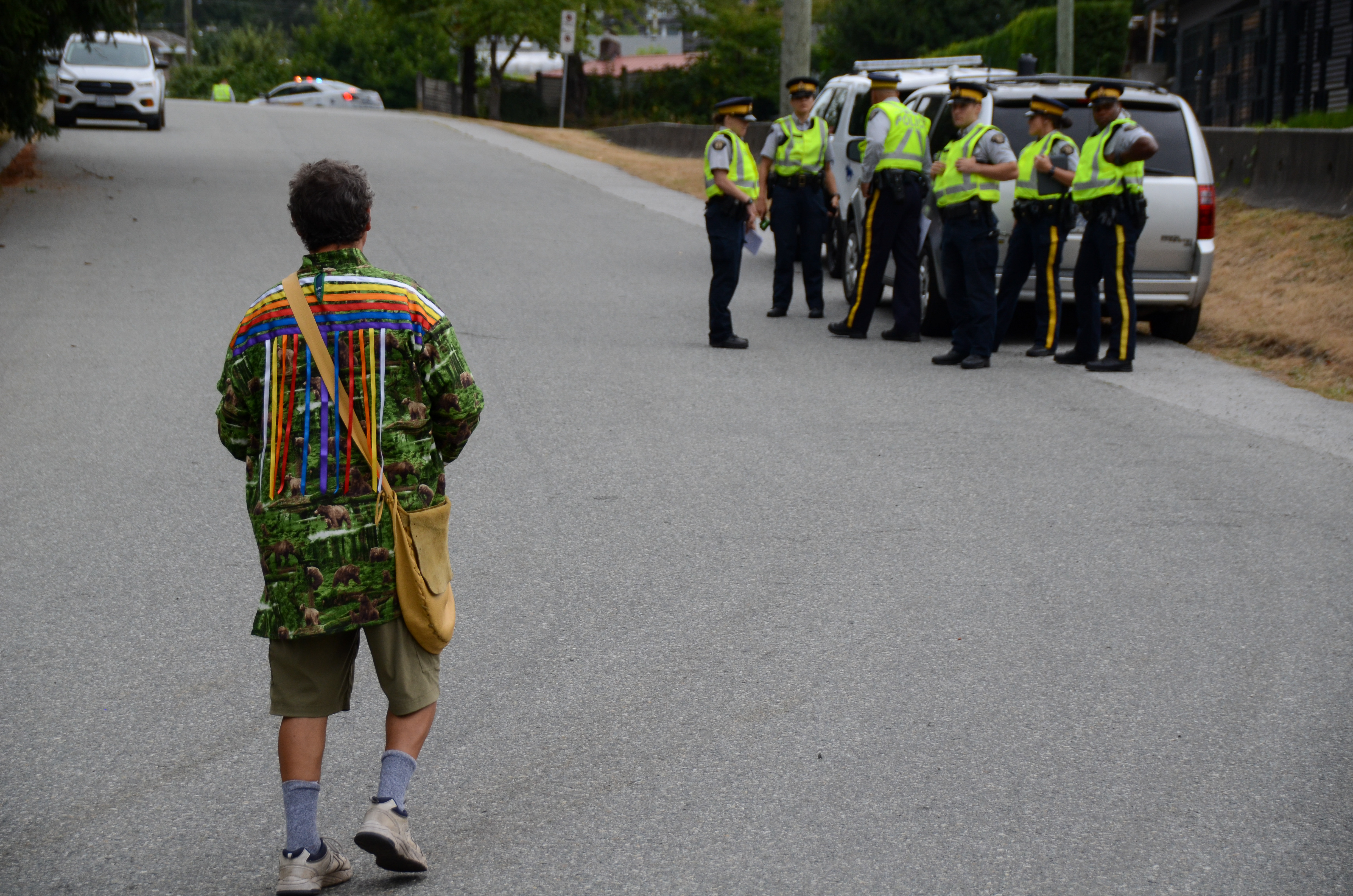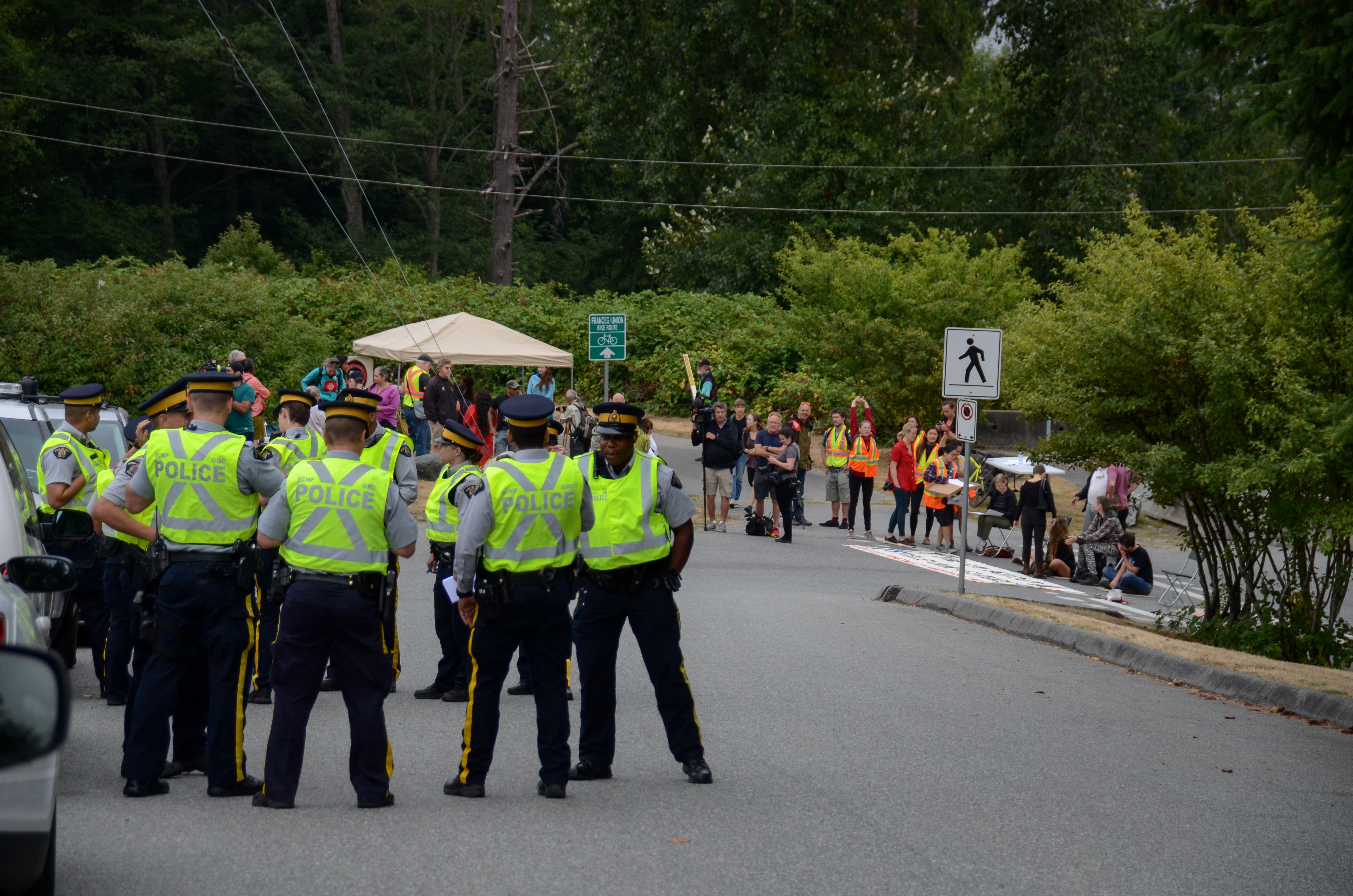 The large number of police officers at this particular rally surprised me. Roughly 20 officers arrived shortly after we assembled the blockade. I didn't expect any violence and there wasn't any. But the mere presence of police and what they represent, the power of the state, made me feel very much a part of the opposition. For me, it was difficult because of my background in the judicial system. Until this moment I was a concerned citizen showing support. Now, I was on the verge of being arrested. The feeling was frightening.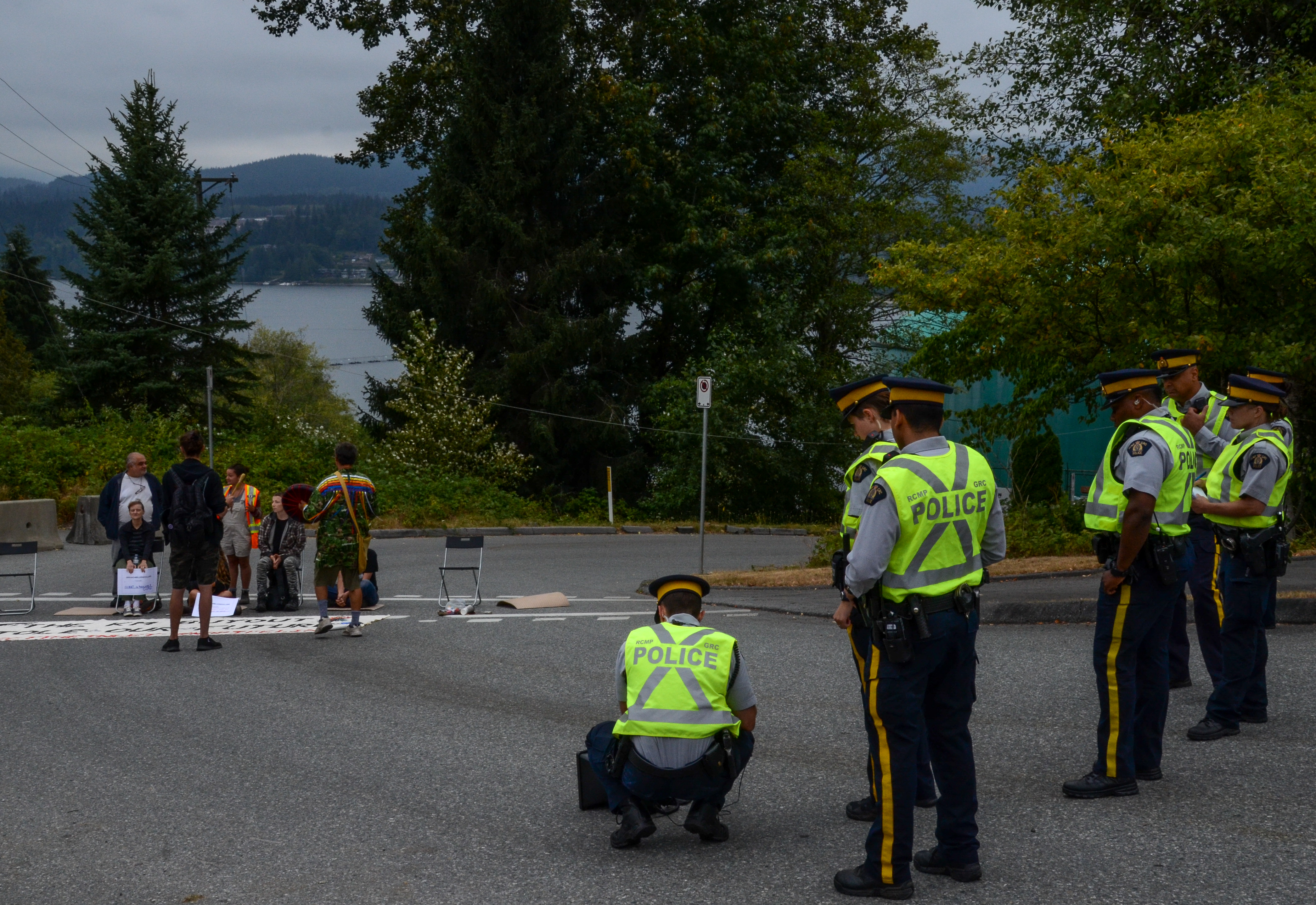 When the police officers arrived to read out the court injunction, I frankly didn't listen to it. What I was getting myself into was clear. I wanted to get the process going so it could be over with. I knew I'd survive this and life would go on.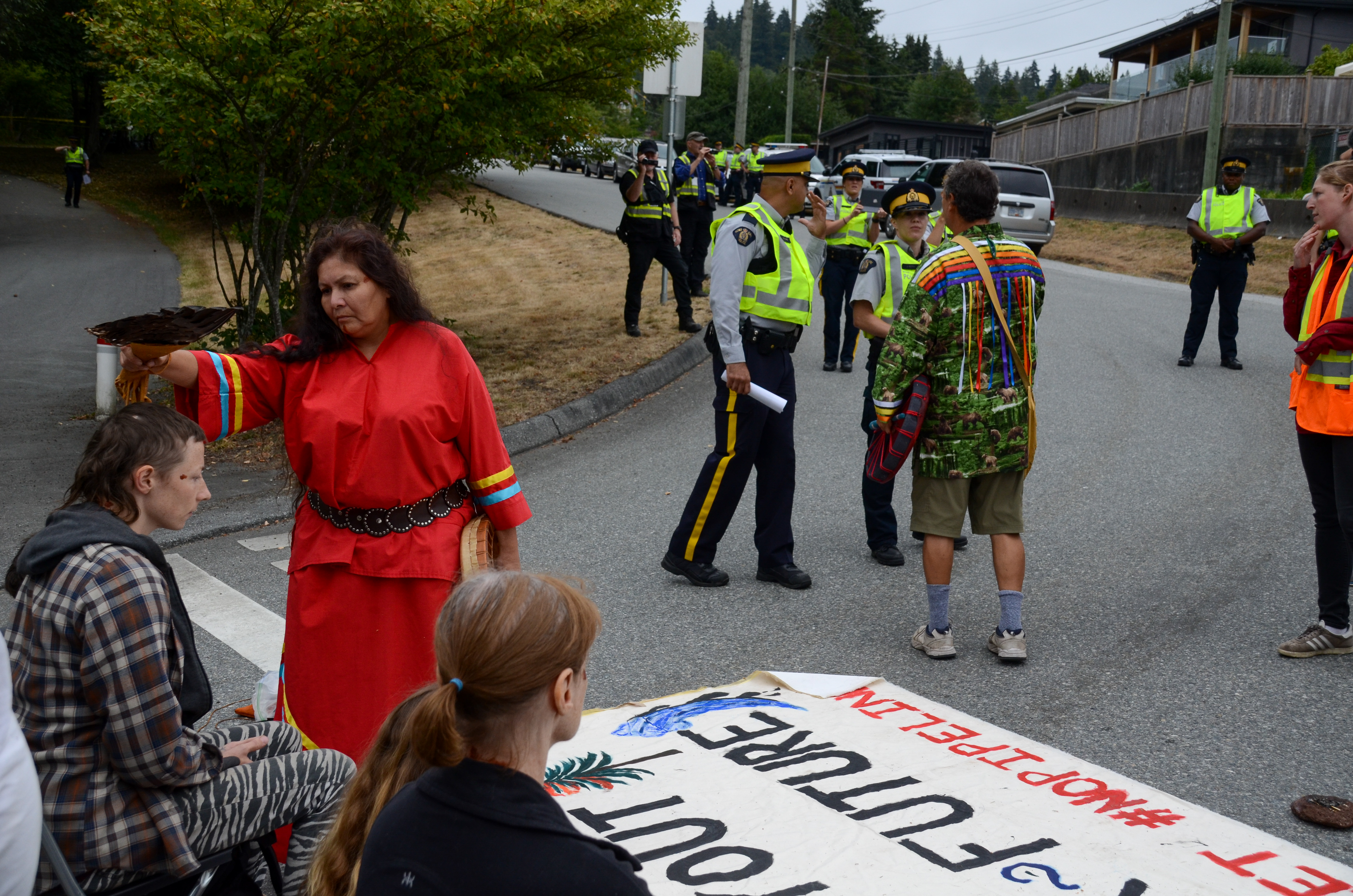 The smudging ceremony was both touching and supportive — especially when they applied the war paint on me. I felt as though I belonged and was standing for something greater than myself.
Coupled with the additional support from the supporters, I was reminded that I wasn't alone.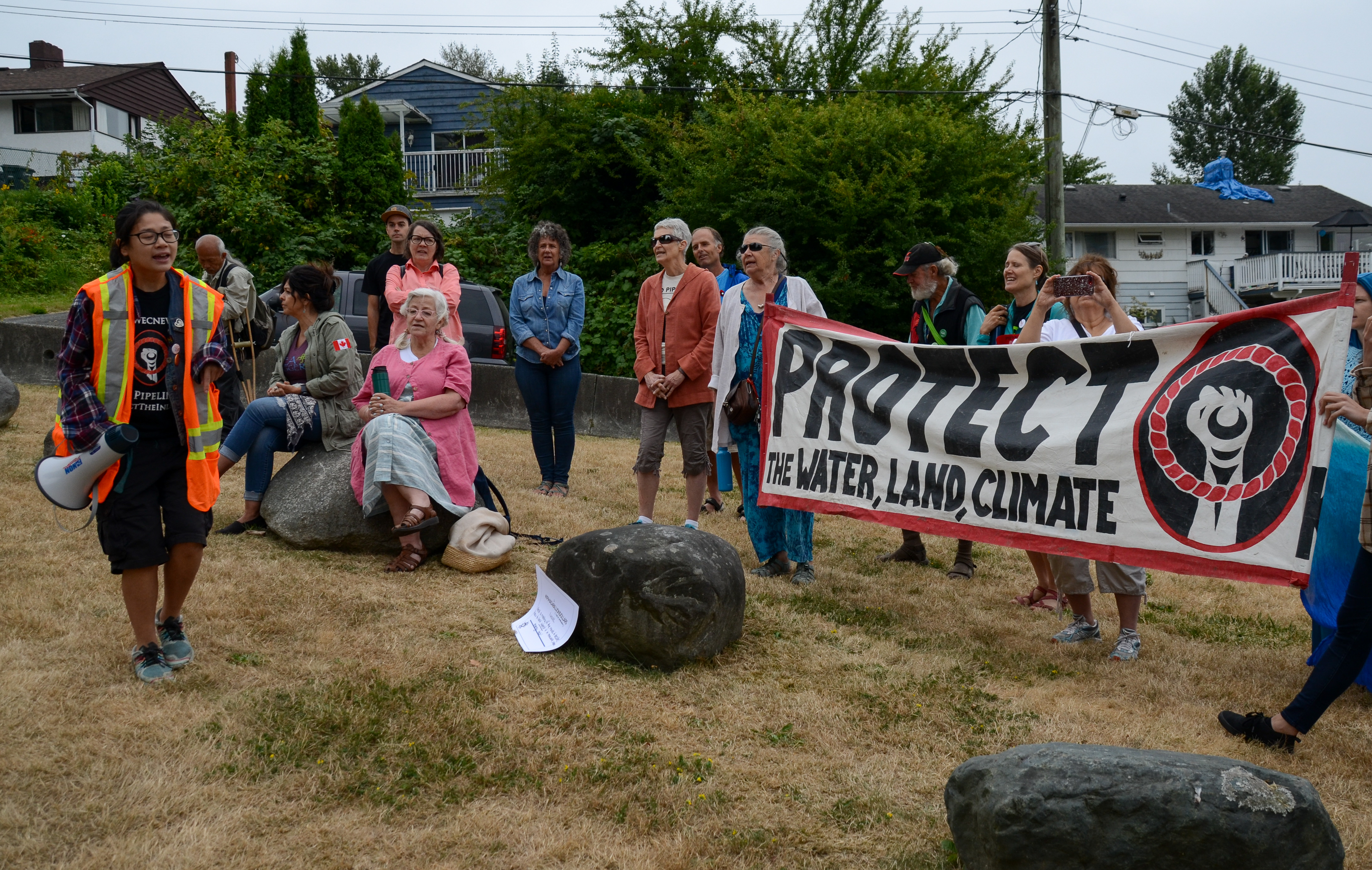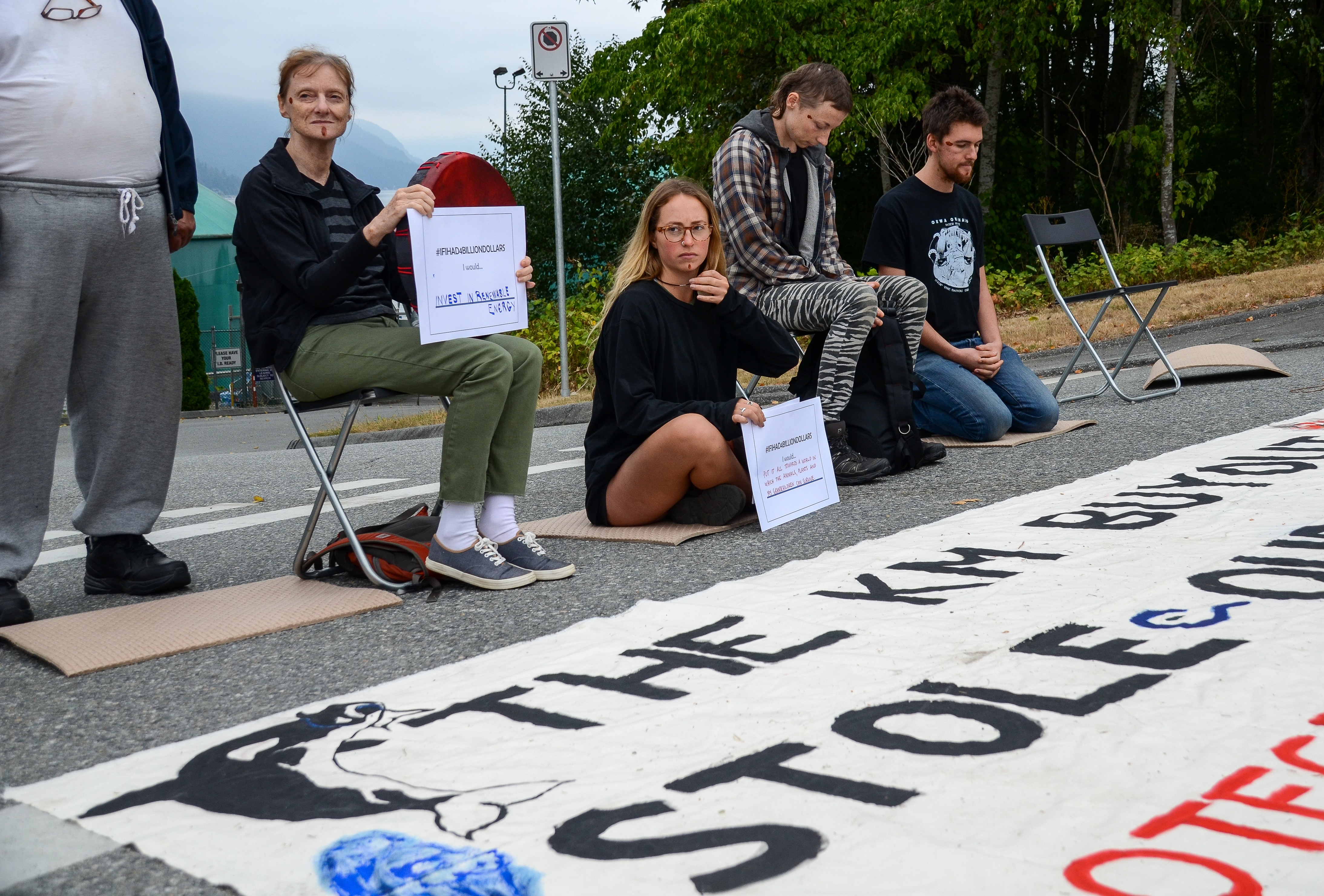 Though I had been to several Kinder Morgan protests, I had never met the other three sitting in the blockade with me. We introduced ourselves, it was a solemn moment. But there wasn't much time to chat. My husband stood behind me as long as he could to support me. I think mostly we were concentrating on how to get through it.
Noaa and I were the only two protesters remaining after the court injunction was read aloud. That's when Noaa and I formed a bond because we were both in the same position. I was glad I hadn't left Noaa to face it alone.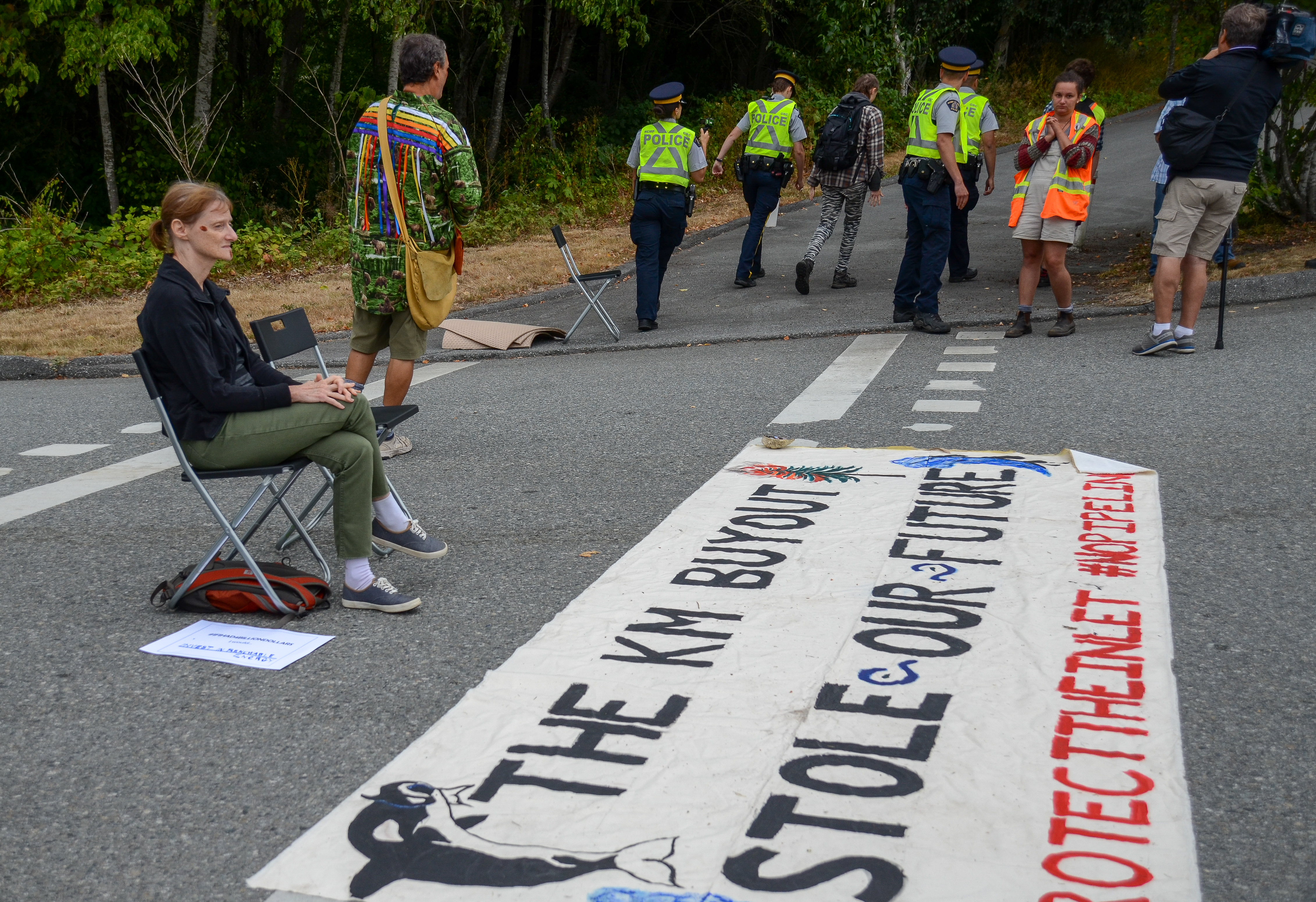 When Noaa was arrested and taken away, I felt impatient. I just wanted it to be over and done with. It was too late to back out… or at least it would have been noticeable.
My stomach didn't drop until the police officer told me I was under arrest. That was a difficult moment but at least it was done, and in a way it was a relief.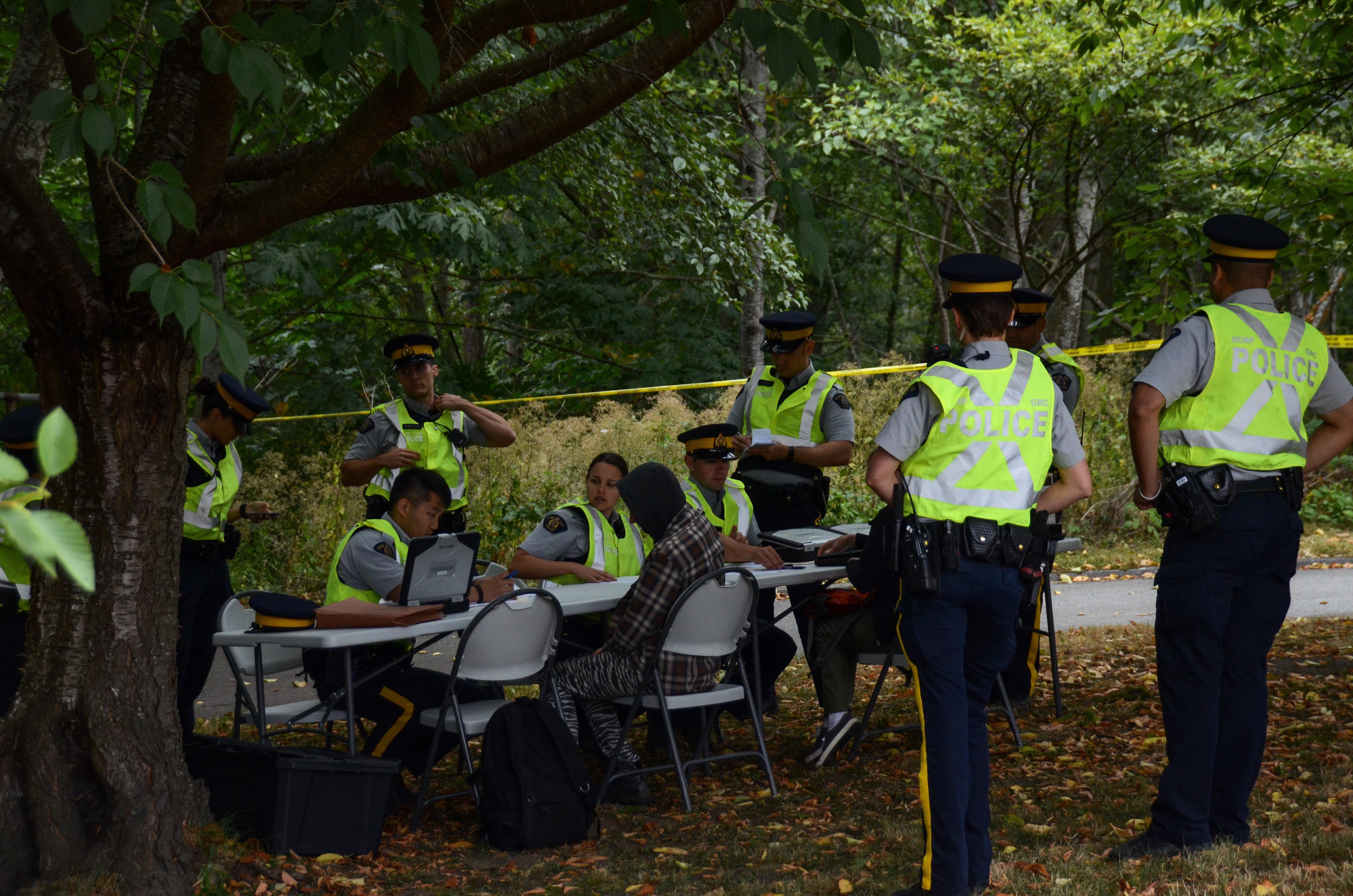 We were both taken a mobile processing area established in a wooded area nearby. They looked at my driver's licence and we filled out several forms — it was not very interesting to be honest. They told me my court date was Aug. 14, gave me my papers, and I was free to leave. I felt an amazing relief and gratitude because I could now go home.
Upon returning back to the crowd of supporters, I was greeted by lots of hugging and hand shaking. That was a very emotional time. I soon realized I was now the centre of attention, which has always created a lot of discomfort for me. But I appreciate the opportunity to speak to the media about the issues relating to Kinder Morgan. I have my views and I participate in public meetings whenever I can, but that was the first time anyone seemed interested in what I was saying.
My husband seemed proud of me, and of course that's better than having him angry. Overall, it was a positive experience.