Morgan Marshall and his wife decided their one-bedroom condo in East Vancouver wouldn't be big enough to raise their two young boys.
The Marshalls are a two-income household. Marshall, 34, is in sales. For their price range, the options for a bigger home were a two-bedroom condo in Vancouver, a townhouse in Port Coquitlam, or a house in Maple Ridge.
Like many urban families, they faced choosing between a smaller home in the city or something bigger further afield.
The Marshalls' boys were two and three and growing fast when they faced the choice last year.
A smaller home in Vancouver wasn't going to do, they decided.
"The minimalist idea is too much of a struggle," said Marshall. "I wish we could handle it, but I don't know if I could."
Car-oriented, distant suburbia wasn't appealing either, even if it offered the chance for a bigger home.
Then Queensborough came into the picture.
The neighbourhood is officially part of New Westminster, but it's on the south side of the Fraser River. This secluded spot on the eastern tip of Lulu Island, mostly taken up by Richmond, gives Queensborough a quieter charm.
"I didn't even know this was here," said Marshall.
Queensborough was a residential suburb for many decades, but about a decade ago a swathe of industrial land by the water was rezoned for new housing of all types: single-family houses, rowhouses, mid-rises, and a coming high-rise. There's more brick, wood and colour here, unlike many glassy developments in Vancouver. There are porches, pitched roofs, and picket fences (though they're not white). The area is tied together with parks, playgrounds, and leafy pedestrian pathways, with some paths along the shoreline.
A rowhouse caught the couple's eye. It had three bedrooms, two storeys, and things they wouldn't have gotten in Vancouver for the price: a front door, a backyard, and no strata fees.
So they bought it, and moved last summer.
"It's totally Pleasantville," said Marshall. There's a community garden, block parties, and plenty of friendly families.
There is bus service, but it's not always frequent and ends around 8 p.m. That means the Marshalls need a car to get to work and buy groceries. However, the densifying neighbourhood is still a strong pedestrian pocket amid Metro Vancouver's low-density suburbia, and more development is on its way.
Urban centres like Vancouver remain desirable, but they're getting crowded and more expensive. The 2016 census revealed that Canadian suburbs are growing faster than their big city neighbours. Many immigrants are also choosing to settle in suburbia rather than cities.
But does choosing the suburbs have to mean saying goodbye to the conveniences and lifestyle of the city?
Urbanists are saying no. "Sprawl repair" and "retrofitting suburbia" have become popular terms in the past two decades. Many municipalities that have embraced suburbia in the past are taking action to transform their sprawls into healthier, more convenient and more diverse communities.
'Leave your car keys at home'
There was great love for suburbs after the Second World War. They were viewed as family-friendly, spacious and the cleaner and safer alternative to cities.
But urbanists began to criticize many of their once-desirable characteristics near the end of the 20th century. Suburbs are car-oriented, and that means highways and pedestrian unfriendly spaces. Suburbs are spacious, and that means they're low-density, with tracts of single-family houses on large lots. Suburbs are monolithic, and residential neighbourhoods have nothing else besides homes. Infrastructure and service costs are high compared to urban cores, and suburbs have bigger carbon footprints.
If suburbs have been defined by their lack of transportation and housing choices and lack of mixed-use areas, it makes sense that a smarter suburb would provide those choices and more diversity.
Canadian urbanist Brent Toderian calls this transformation a "design game." There's a lot that already exists in the suburbs that can be tweaked to achieve those goals, he said.
"The suburbs can change and get better without transforming every square foot of its built form," said Toderian, Vancouver's former chief planner, now a global consultant on city building.
For example, neighbourhoods of single-family houses in Vancouver have added basement suites and laneway houses. Toderian calls this, respectively, "invisible" and "hidden" density, as you might not notice these changes from the street. He would like to see more "gentle" density: housing like multiplexes, townhouses and low-rises.

At the very least, "you need to make the suburbs walkable," said Toderian. "At minimum, you need sidewalks and street trees."
Toderian also recommends mixed-use suburban centres that have higher density and are pedestrian, bike and transit-friendly. This evolution doesn't mean doing away with cars; it means offering more choices so driving isn't your only option if you need to get to work or grab a carton of milk.
These ideas were part of the new official community plan Toderian worked on for Abbotsford. The Fraser Valley municipality is aiming to shed its sprawling roots; the plan is called "Abbotsforward."
"We're not going to increase the urban footprint," said Mayor Henry Braun. "We've made a very conscious decision that we're going to develop up."
This is especially important for Abbotsford, which has a lot of agricultural land that needs to be protected.
It's easier to make older areas, like traditional main streets, more urban.
But car-oriented communities like Abbotsford are much harder. Abbotsford's South Fraser Way is being pegged as a new centre for the city. It's now a road flanked by flat seas of parking and strip malls that announce their offerings loudly with large signboards.
Braun hopes owners of large lots will consider breaking up their land. The vision is to turn South Fraser Way into a "transit spine" for Abbotsford, with mixed-use projects, commercial space and mid-density housing along a road lined with boulevards and public spaces.
There's hope that this will attract both young people who had been seeking some of the amenities and experiences of downtown and older residents in Abbotsford's residential neighbourhoods.
"Some people in their 60s and 70s are saying they don't need two or three cars anymore," said Braun. "They want to buy a home downtown so they can walk."
An ad for condo townhouses in the South Fraser Way area by developer Onni reads: "Leave your car keys at home."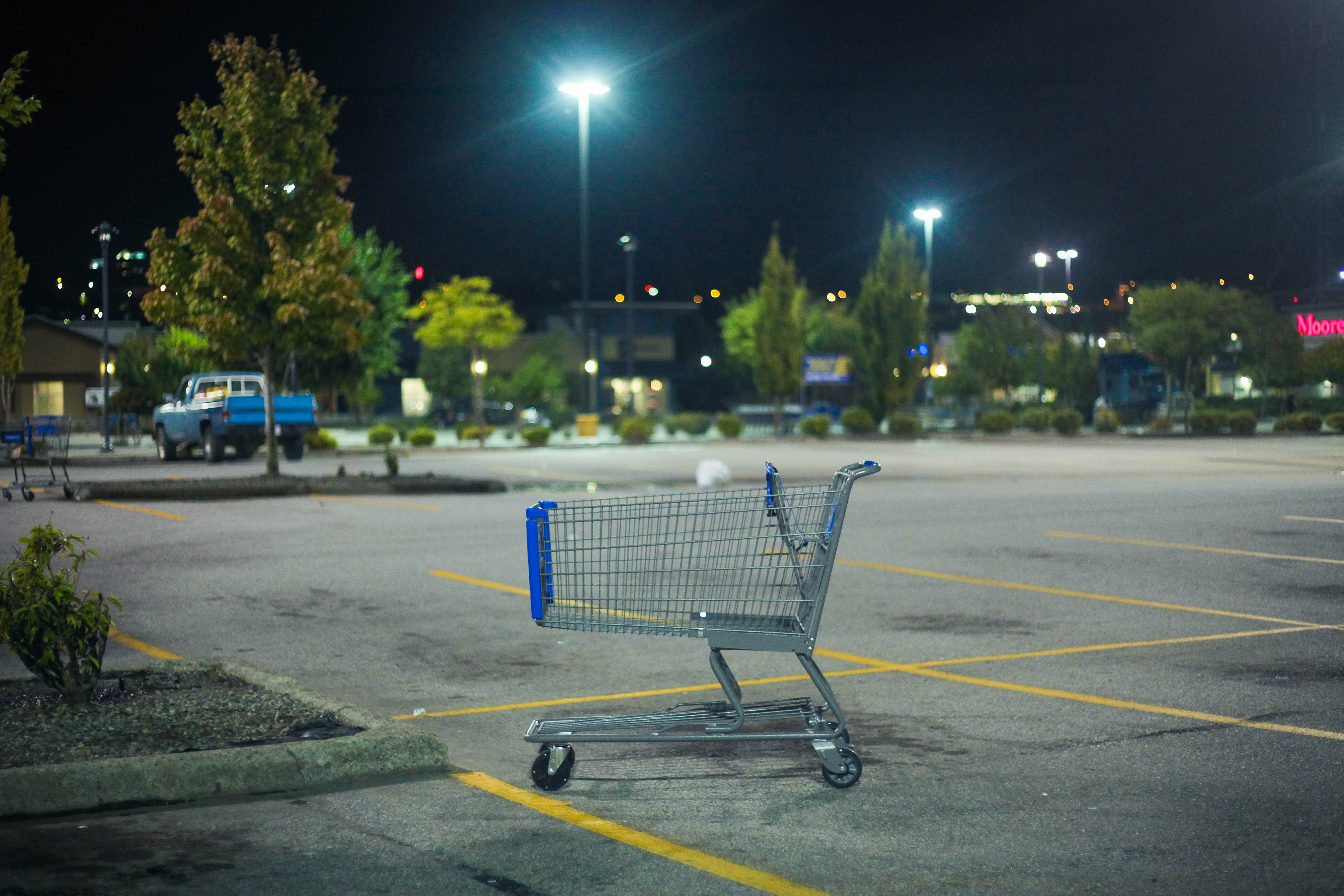 Suburban burden
While there are criticisms of the suburbs, many residents still love them.
"But they have to recognize the true cost of their choice," said Toderian. "The truth is, their choice is not a neutral choice. It's a highly subsidized choice."
After you look at the math, it's hard to "un-know" the facts, he said.
For example, an Ottawa think tank calculated in 2013 that Canadian suburbanites drive three times as much as urban dwellers, but only pay half the roughly $29 billion that Canadians spend on roads each year through fuel taxes, vehicle permits and other fees. (The rest comes out of general tax revenues.)
The true cost of the suburbs, shown in data like this, is often hidden. Yes, land might be cheaper away from urban cores for the purchaser, but suburbs are expensive to service.
The development of new neighbourhoods in sprawling Calgary cost all taxpayers $4,800 per new house, which amounted to about $33 million a year, according to Mayor Naheed Nenshi in 2012. Within those infrastructure costs were upgrades like a new off-ramp on a freeway and sewer improvements to meet the demand of new residents.
Yet all Calgarians had to share the burden of this suburban expansion. Nenshi called them "sprawl subsidies." His government has since worked to reduce them.
There are other costs of suburbia: pollution, obesity, long commute times from congestions, and losses and injuries from collisions.
"It's a tough conversation to have, and it makes supporters of suburbs pretty defensive," said Toderian. "But you have to have it if you want to be honest about the nature of our choices."
If suburbs don't evolve, those costs are only going to get higher. According to the 2016 census, population growth in Metro Vancouver's suburbs outpaced its main, pricier city.
The Township of Langley was the fastest growing suburb since 2011, with a population increase of 12.6 per cent. Surrey gained the most new residents in the region at more than 49,600, a 10.6 per cent increase since 2011.
Vancouver, in comparison, added about 27,900 residents, a 4.6 per cent growth.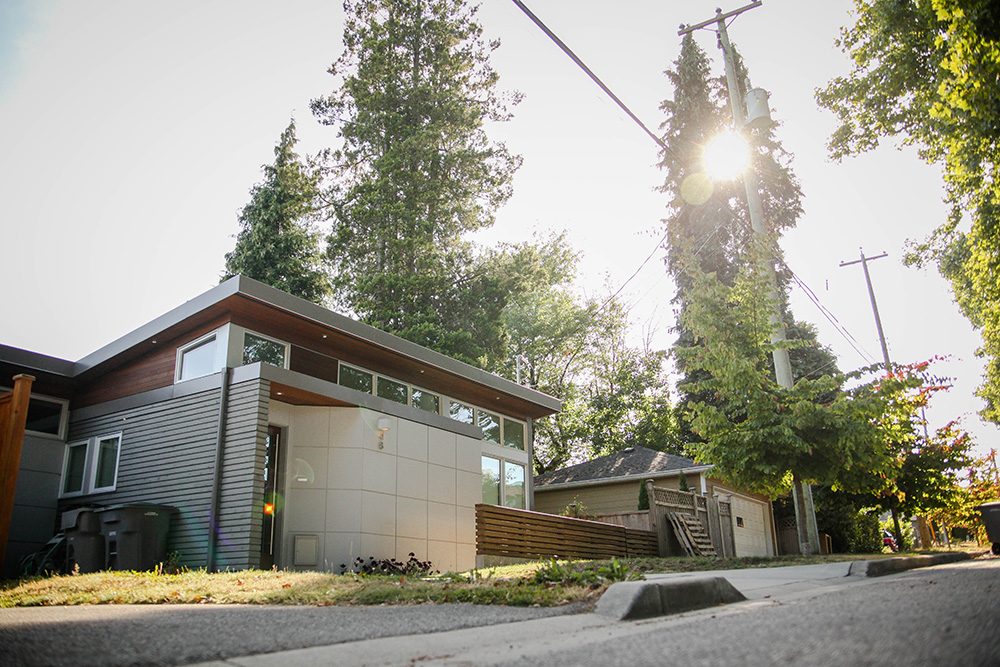 Toderian says that often the greatest roadblock to an evolving suburb is political rather than physical.
"The conversation needs to be about true costs and consequences, as well as opportunities to do density well with great design," he said. "Because if not, politicians could just suggest to their constituency that they're protecting their city from density and change. That's a dangerous, false narrative.
"There are many cities in North America that use the term 'stable neighbourhood' in their planning. It suggests you can protect a neighbourhood from change. You can't. It either changes positively or negatively.
"And when you speak with neighbourhoods and ask them what they want, you find out they want all sorts of change, or they're worried about change. Maybe their neighbourhood is depopulating. Or their local school or shopping centre is under threat of closure. Or they want to downsize as an aging couple but there's no smaller housing choice within their neighbourhood to choose from.
"The best way to truly stabilize a neighbourhood is help it change for the better."