When Christa MacArthur and her partner started their family, they were renting a two-bedroom apartment in a three-story walk-up. But by the time their daughter turned two, the couple felt obliged to find a bigger home.
But it was 2014, and it was Vancouver — where affordable housing was in crisis.
The single-family house was once the normative housing type for families. Today in cities like Vancouver and Toronto they're only for millionaires — a "luxury" option for the "wealthy," that's "increasingly, dangerously, unaffordable" for everyone else, according to a Royal Bank report earlier this year.
But even for urban families looking to buy or rent an apartment, it's not easy.
"We looked in Vancouver proper at first, but there was really nothing bigger than what we had," said MacArthur, who lived in the city's Hastings-Sunrise neighbourhood at the time. "We had a hard time opening up to other options like Chilliwack and Abbotsford: we wanted something transit-friendly and walkable."
A lack of family-sized homes is one side effect when cities don't plan sufficiently for parents and children, say planners like Brent Toderian, who used to work for the City of Vancouver.
Many developers, he points out, don't like building units with additional bedrooms because they tend to sell for less per square foot than singles and studios.
Rooms and a roof aren't everything
And the lack of units is only one barrier to families moving in.
In Toronto, where according to the 2011 census two-thirds of downtown families live in buildings five storeys or higher, many "hack" their homes: turning closets into playrooms, bathtubs to storage, and adding hideaway beds to dens.
Even so, a city study last month found that half were looking to move within five years because — in addition to wanting more room — there weren't enough nearby amenities.
"You can't just stay in an apartment all the time," said MacArthur, who is an intern architect. "For families who live in high-density areas, you have to have good schools, good rec programs, and good parks in order for them to have community and be happy and thrive."
MacArthur and her partner found the combination they sought in New Westminster, less than 30 minutes by car from their former Vancouver home. Two years ago, they bought a three-bedroom apartment in a tower built in 1990 for $335,000.
Nearby: a SkyTrain that connects them with the rest of Metro Vancouver, Pier Park with a view of the Fraser River, and a newly built school for their daughter.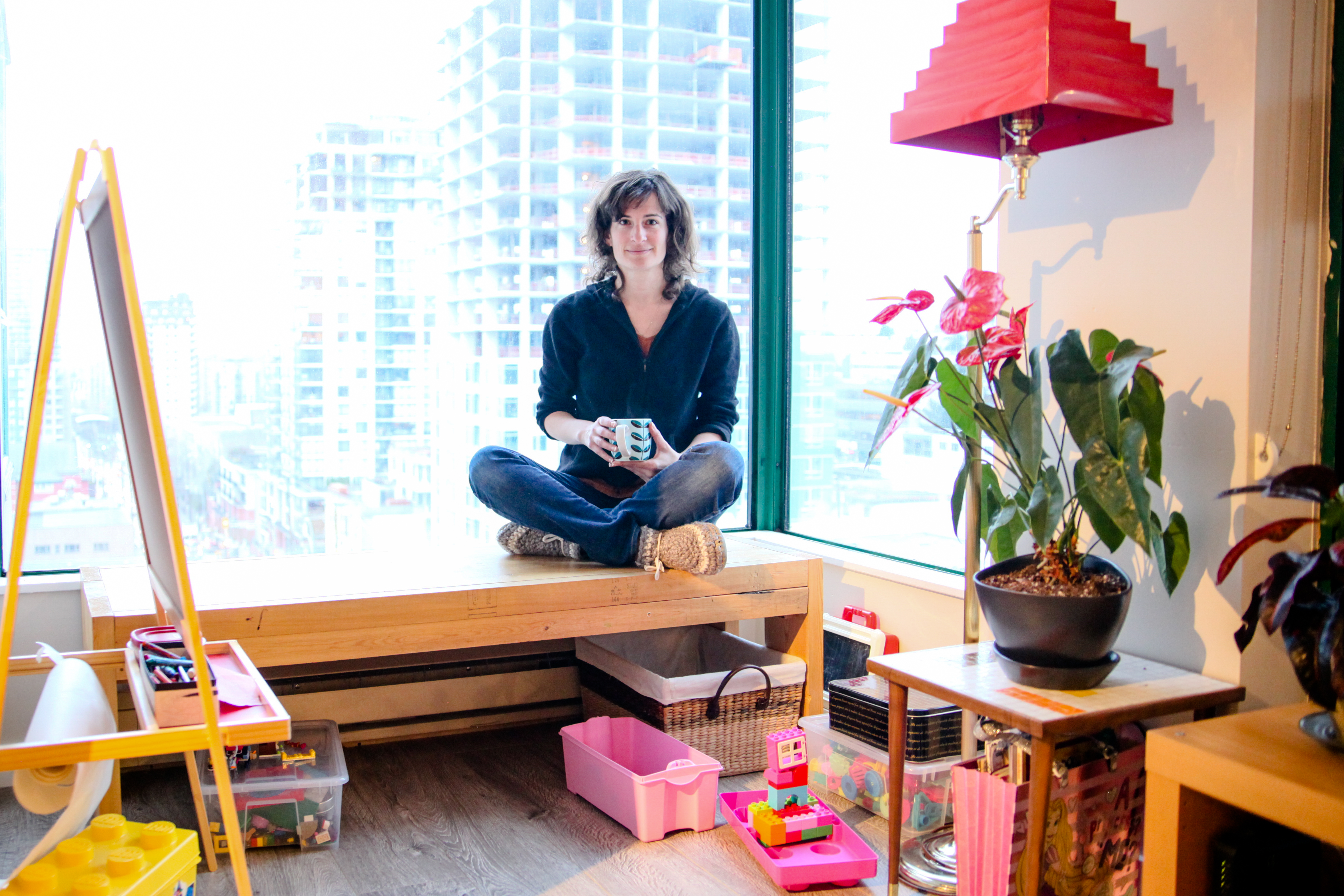 Their move — and the upcoming move of New Westminster's own mayor into a four-bedroom downtown apartment with his family of five — reflects the city's province-leading family-friendly housing approach in a field where many Canadian municipalities lag.
The formal policy, which came into effect this January, requires that residential developers set aside a certain portion of homes for families, meaning they must have two or more bedrooms.
City planning analyst Tristan Johnson calls it a "stick," as opposed to the "carrot" of enticing developers to add more family units by offering them bonuses like extra density.
New Westminster's policy requires that new condo or townhome developments for purchase offer at least 20 per cent two-bedroom units, and 10 per cent three-bedroom units. The requirement for rental projects is slightly lower.
The most critical shortage, Johnson says, is in units of three bedrooms or more.
Mike and Julie Folka know this firsthand. The couple — a cable installer and a respiratory therapist respectively — bought a three-bedroom townhome in New Westminster two years ago for about $450,000. It's been a blessing for couple's three growing boys, aged 3, 4, and 5.
"They're rambunctious now," said Julie. "I can't even imagine the sheer size of them when they get older."
Another plus about a townhome, she says: "You can open the door when you take them out to play and not worry about traffic."
But Mike Folka calls their find lucky "timing." Friends with children are looking for anything similar but find that townhomes and three-bedrooms flats are both scarce. When one does become available, prices seem to rise every day. A nearby unit like the Folkas' recently sold for $700,000.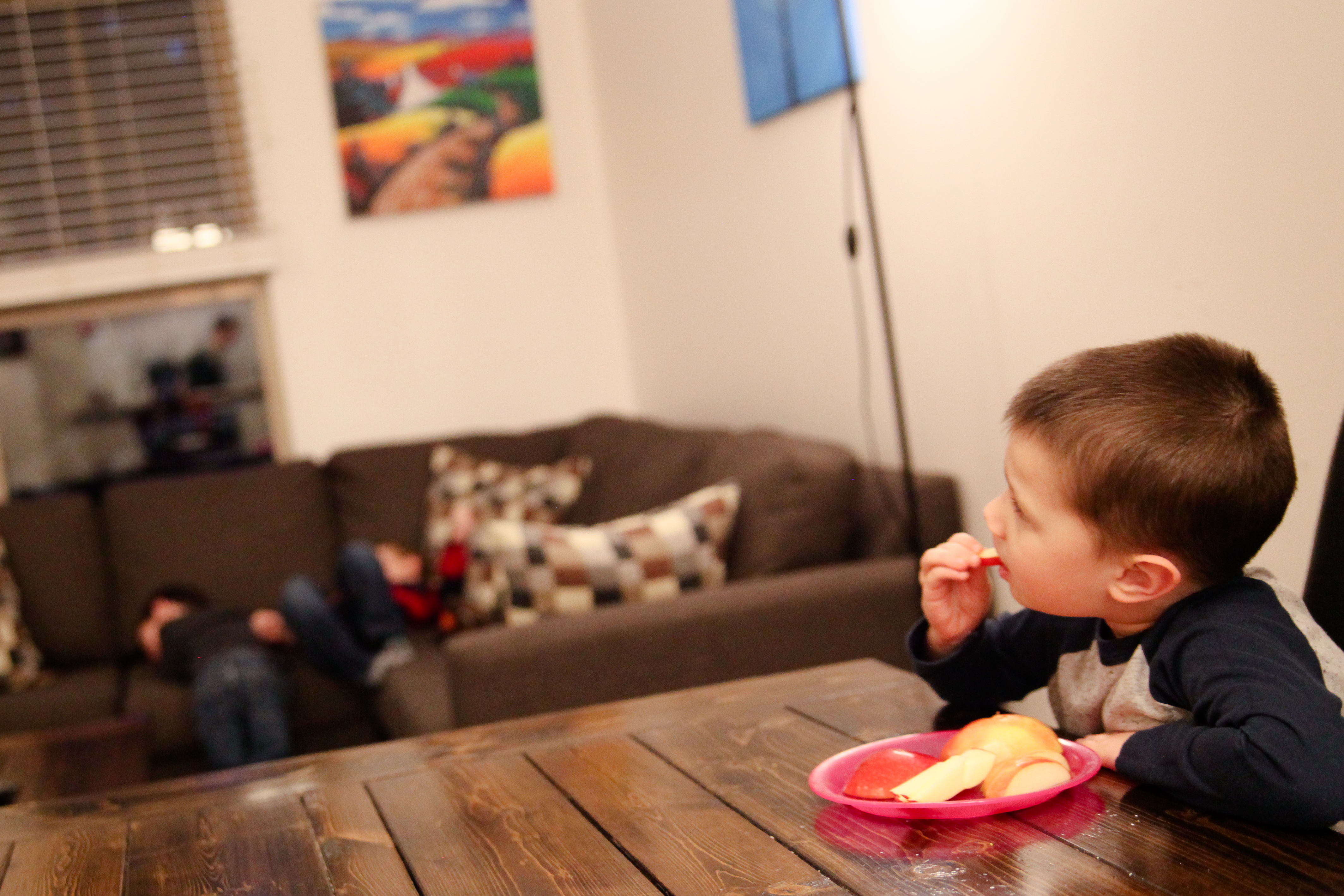 The three-bedroom problem
City of Vancouver staff are working on a similar policy that would set even higher minima for dedicated family-sized units.
Even so, it and many other Canadian cities lag behind those in the U.S., Europe, and Australia that already have policies in place to ensure that family-sized units have a place in development.
Sydney, Australia, for one, has strict percentages for the mix of unit types in new buildings to ensure a diverse stock. Developers may not build a structure that's all studios and one-bedrooms — although, to help remedy the shortage, they can build one that's all units of three or more bedrooms.
Zoning certain areas to require more family homes is another option. Even though 70 per cent of households in Southwark, in greater London, already live in homes with two-bedrooms or more, the district is still facing a shortage of family homes, and so requires new builders to include a higher percentage of multi-bedroom units in neighbourhoods with the greatest need.
The affordability problem
Toronto property broker David Fleming calls such policies naïve. Fleming runs the popular Toronto Realty Blog, where he has criticized proposals to mandate the construction of more three-bedroom apartments in that city going back to 2009.
According to Fleming, you can add units, but "you can't control pricing." In other words: mandated supply isn't the same thing as that supply being affordable. "It doesn't mean that a family will have $900,000 to shell out," said Fleming.
Nor can you be sure that families are the ones living in those three-bedroom units. Speculators, he said, often buy three-bedroom condos and rent them out to students for a profit.
For his part, Toderian, Vancouver's former chief planner and now a global consultant, says that mandating new family housing is a necessary step in densifying cities. As things stand, he said, "the only ones getting housing in the majority of downtowns out there are singles and seniors.
"If you want families downtown — which many downtown [community plans] say they do — it has to start with homes that can actually fit families. You usually have to regulate it, and so it starts with policy."
But while attracting some families downtown may be within the power of municipalities, Toderian argues that attracting or keeping lower-income families needs help from senior levels of government.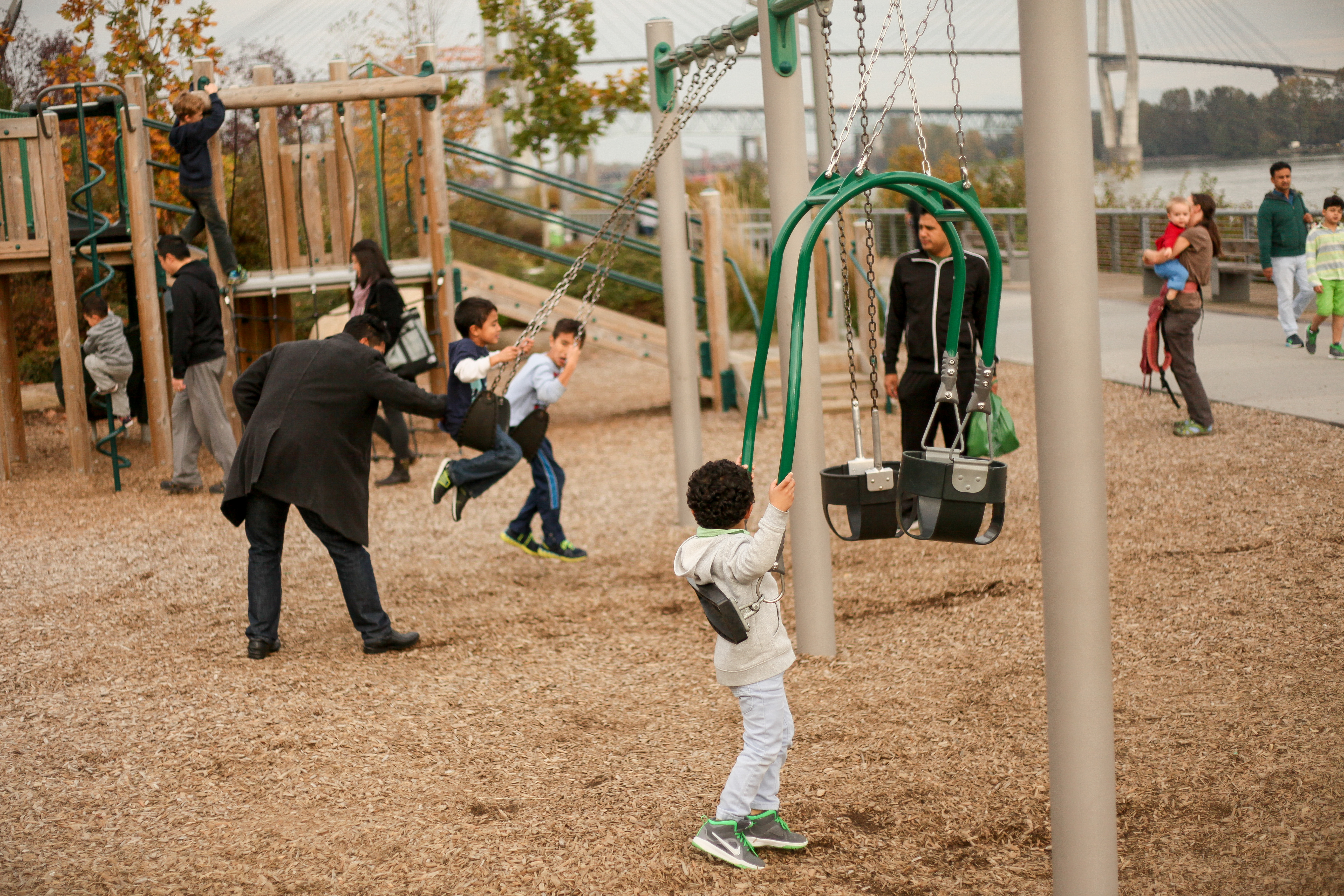 The everything else problem
Cindy Dalglish and her husband live in a Surrey townhome with two children. Surrey was once a bedroom community, but the Vancouver suburb is growing and predicted to surpass Vancouver proper in population by 2041.
That's putting pressure on Surrey schools. Up to 1,000 new children enroll each year, and everyone from parents to homebuilders is lobbying the province for more school funding.
"The school my eldest goes to has amazing teachers and amazing staff, but having said that, there are 10 portables on the property," said Dalglish. "All the schools have portables or are full. They're not set up to continue like this."
And then there's childcare.
Downtown Vancouver doesn't have nearly enough, forcing eighty-three per cent of downtown families to find childcare elsewhere, according to a city report in May.
For one solution, the city is taking a cue from the even higher-density cities of Asia, and considering locating a childcare on top of an under-used parkade by 2019.
And there's one more barrier to family-friendly cities that's often overlooked, Toderian says: the myth that families don't want to live in the centre of the city.
"It surprises me that I can still sit on global panels and have someone on one side of me insisting that families won't live downtown," he said. "It's a self-fulfilling prophecy."
Toderian's message for city governments that say they want families: "You have to stop doing the wrong thing, which is leaving only [the type of] housing that supports singles and seniors, and start doing the right thing, which includes a complete strategy on supporting families that starts with housing, and then goes well beyond."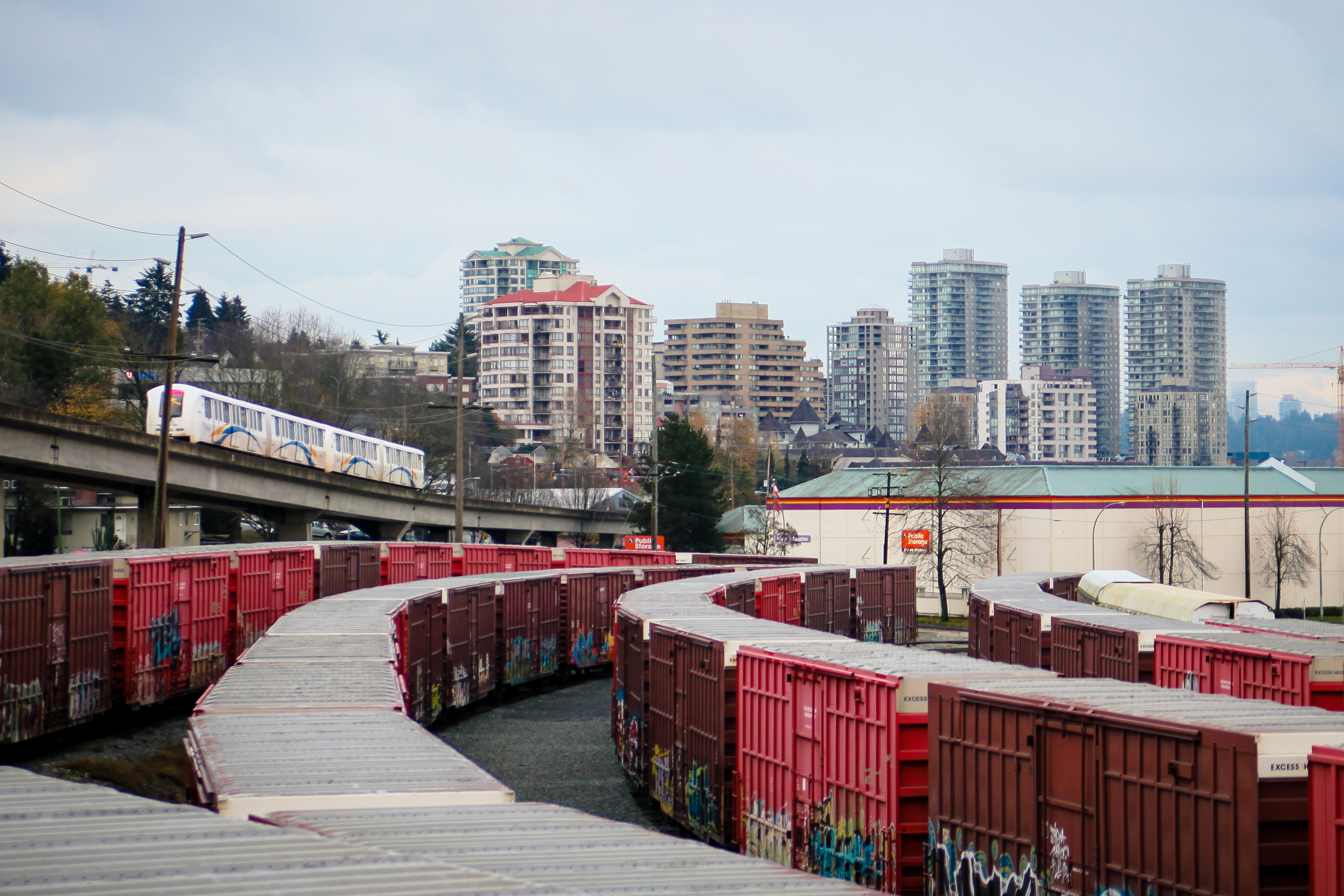 The inclusive city
Cities are wrong to emphasize attracting young professionals and serving aging-in-place seniors at the expense of families, some urbanists have argued. All three groups — and their cities — can benefit each other in profound ways.
Giving families housing options can keep those professionals nearby when they start a family, while increasing the benefits they get from investing in a community. And adults of parenting age are also usually at their peak earning potential; living in the city means more of their income gets spent in the local economy.
Kevin McConnell, who lives in New Westminster, is one of those parents. "With increasing density," he says, "we need to make sure that the city is keeping a diversity of housing options for young families of all incomes wanting to move in."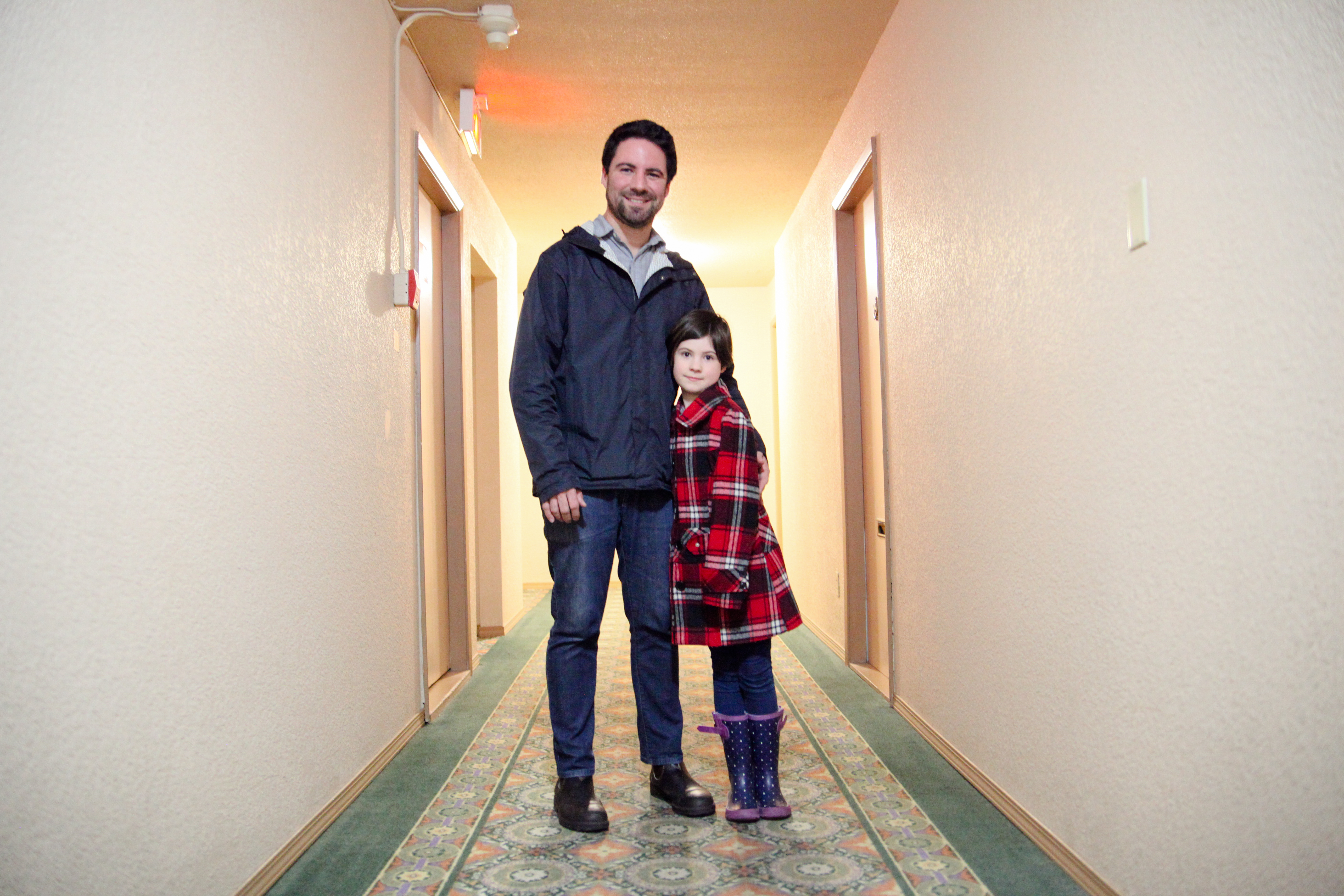 McConnell's a salesman for hip local coffee roaster Timbertrain, and a part-time single father.
He felt lucky to find a two-bedroom rental for $1,200 a month near everything he needs: car-share, the SkyTrain, New Westminster's downtown. He can walk his daughter to school five minutes away and to childcare 10 minutes away.
McConnell likes it here. He's part of a local residents group. He's on the board of a local farmers' market. And he wants to eventually open a business in the city.
That is, if he can afford to stay.
"Renters are often painted in a very transient light," said McConnell. "Our housing situations shouldn't dictate our level of investment and interest in a community."
Whether buying or renting, many families are keen to join in and contribute to urban life. And as Toderian says, it starts with a place to live.