On a cloudy Wednesday, Nov. 16, 2016, cold gusts of air hinted at the long, freezing winter about to hit Vancouver. Inside the Gastown Hotel on Water Street, a staff member of the Atira Women's Resource Society made his way down the halls, knocking on doors. He was conducting a routine health check of the residents, who had moved into the provincially owned 97-unit building after extensive renovations in 2015.
After no one answered the door in one unit, he went in and found a diminutive figure, Marnie, unresponsive in her room. He fumbled for his phone.
"My staff was just so upset. He was like, 'Kim, I'm so sorry I have to tell you this. But I just went to do a health check on Marnie and she's in there and she's gone,'" recalls Kimberly Corbett, the Gastown Hotel's program manager. "I was just like 'Oh my god, oh my god.'"
Corbett was in a training session in White Rock when she got the call. She left immediately, jumped into her car, and drove in a blur to Vancouver. "I was not going to let people come and take her away without somebody who cared about her being here."
She called her boss, Janice Abbott, on the way out. "I had to break the news to her. And that broke my heart."
By the time Corbett arrived, Abbott was already there. The chief executive officer of Atira Women's Resource Society had known Marnie for years. Marnie, who was 49 when she died, had listed Abbott as her next of kin.
"We went upstairs together. And we saw her. And it was devastating. But I feel really thankful that I had the chance to say goodbye," Corbett says. "I loved Marnie. I miss her. I miss her desperately."
She wishes to make it clear that it wasn't her and Abbott's loss alone — Marnie was dear to everyone she met at Atira. "We all lost Marnie," Corbett says.
"Anytime you want to think about what we work towards in our daily work-life, it was Marnie. That's exactly what it was. We worked to help Marnie. We worked to help people like Marnie. She encompassed everything that we work towards every day."
Marnie was born on May 16, 1967 in northern Manitoba and, according to Abbott, was adopted by a non-Indigenous family. Marnie took her adoptive family's last name and she lived with them in Vancouver.
Violence loomed large in her life. She told Abbott about being raped and sexually assaulted by people she knew. She lived in fear of one particular man. He'd be in prison, get released, and his presence in the city terrified her.
When Abbott met Marnie in the early 2000s, she was living outside in English Bay, bottle binning to get by. She was a person of multitudes — she rolled with separate worlds of friends that didn't overlap and was at once intensely private, quietly generous, and affectionately known for her distinctive, brassy guffaw.
She wasn't the type to show up at community events or birthday parties but she always remembered her neighbours and would often thoughtfully lend a hand, one-to-one. Abbott and Corbett say she wouldn't have wanted to use drugs in public contexts alongside other people, as is encouraged as a harm-reduction measure these days among most Downtown Eastside non-profits.
"She's not someone that I imagine would have used with others or used publicly," Abbott says. "We didn't have shared using rooms set up at the end of November last year. But I don't imagine her as being someone who would have used it anyway. She was just a profoundly private person."
People who knew her knew she used intravenous drugs. But the exact substance she was using when she died — and notably whether fentanyl was in play — is unknown because the coroner's investigation into her death is still open. The BC Coroners Service has been working through a backlog of cases since the overdose crisis deepened across the province last fall.
At her memorial that winter, an Indigenous elder asked Abbott to bury a feast for Marnie under a cedar tree. She did.
They are planning a one-year memorial feast for her in late November 2017.
Today, grief remains close to the surface. Abbott talks through tears when she describes her friend.
"She was the woman that I had breakfast with once a month at Deacon's Corner and ate stacks of bacon," she says. "She was the woman I had interesting conversations with about this community and her life and her thoughts about how things could be better, things could change."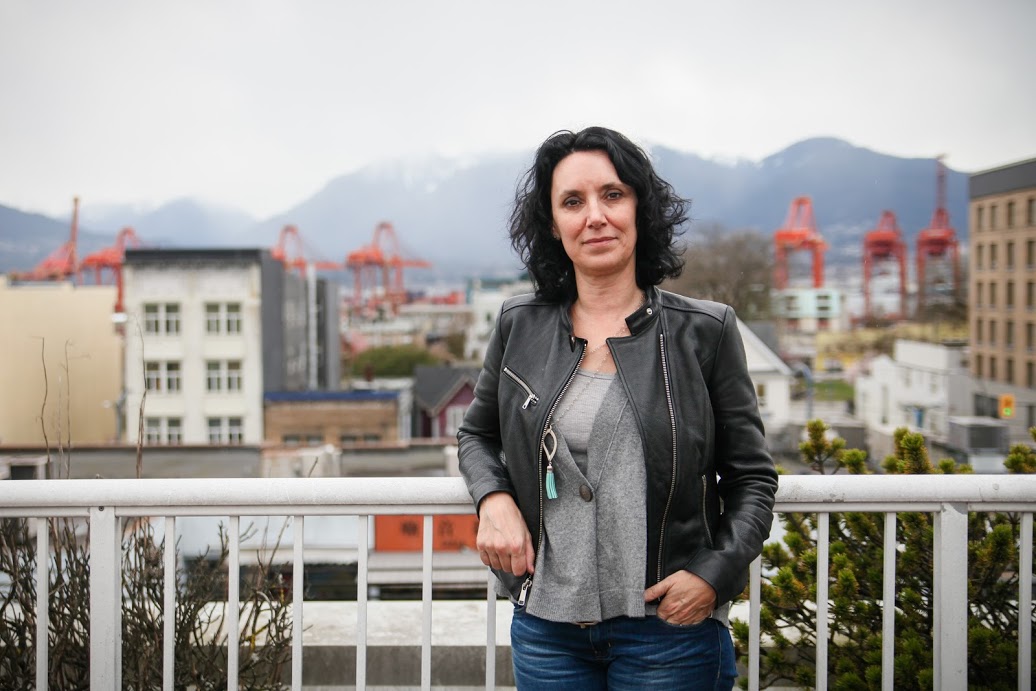 'Like a big ball of dynamite'
Bright and quick-witted, Marnie was a determined person who wanted to see a better world than the one in which she lived.
"She must have been four-foot-11, four-foot-10, and she's just tiny but she's like a big ball of dynamite, you know?" Corbett says. "You know how some people, their being is just larger? That's exactly how Marnie was. She was mighty."
Members of the Atira Women's Resource Society convened a digital storytelling project in 2012. Marnie appeared in a November 2012 video about Indigenous women's experiences. You can watch it here:
Before connecting with Atira through Abbott, Marnie had been living homeless at the edges of English Bay. Abbott estimates that she asked her if she wanted to live indoors in one of Atira's units about 100 times. One day, out of nowhere, she said yes and never lived outside again.
"I think a lot of homelessness would be dissipated if people actually went and talked to these people, not just once but repeatedly," Marnie said in the video. "You need street outreach workers to walk around and ask people what kind of help they would like."
Ken Lyotier remembers meeting Marnie in the late 1990s, when she was a regular at the United We Can bottle depot, which Lyotier, also a former binner, helped found. "I always had a sense that there was just some sort of camaraderie or unspoken understanding, like sometimes you feel like you have with somebody," he says. "She was tough. She didn't take guff. And she let people know that she didn't take guff either. She was strong in her will."
He remembers Marnie binning with another woman who was, for a time, her girlfriend. But he knew relatively little about her life — she didn't open up a lot to him, and he didn't push it.
"What she liked about binning was that she didn't have to engage in all this other bullshit! She didn't have to work for the man. She didn't have some dictator on her. She was free," Lyotier says. "And I just admired her so much for that."
Even so, he adds, "No person is an island." He admired Marnie's independent spirit but he also wished for a different reality in which she could feel more connected.
"We have ripped ourselves off by allowing ourselves to sustain a system that doesn't recognize our basic need as humans. Basic, fundamental needs to nurture and comfort," he says.
Of the overdose crisis he adds, "People are dying in significant numbers. But it's symptomatic of something deeper."
He remembers Marnie's memorial last winter and the numbers of people who attended. "I cried through the whole thing," he says.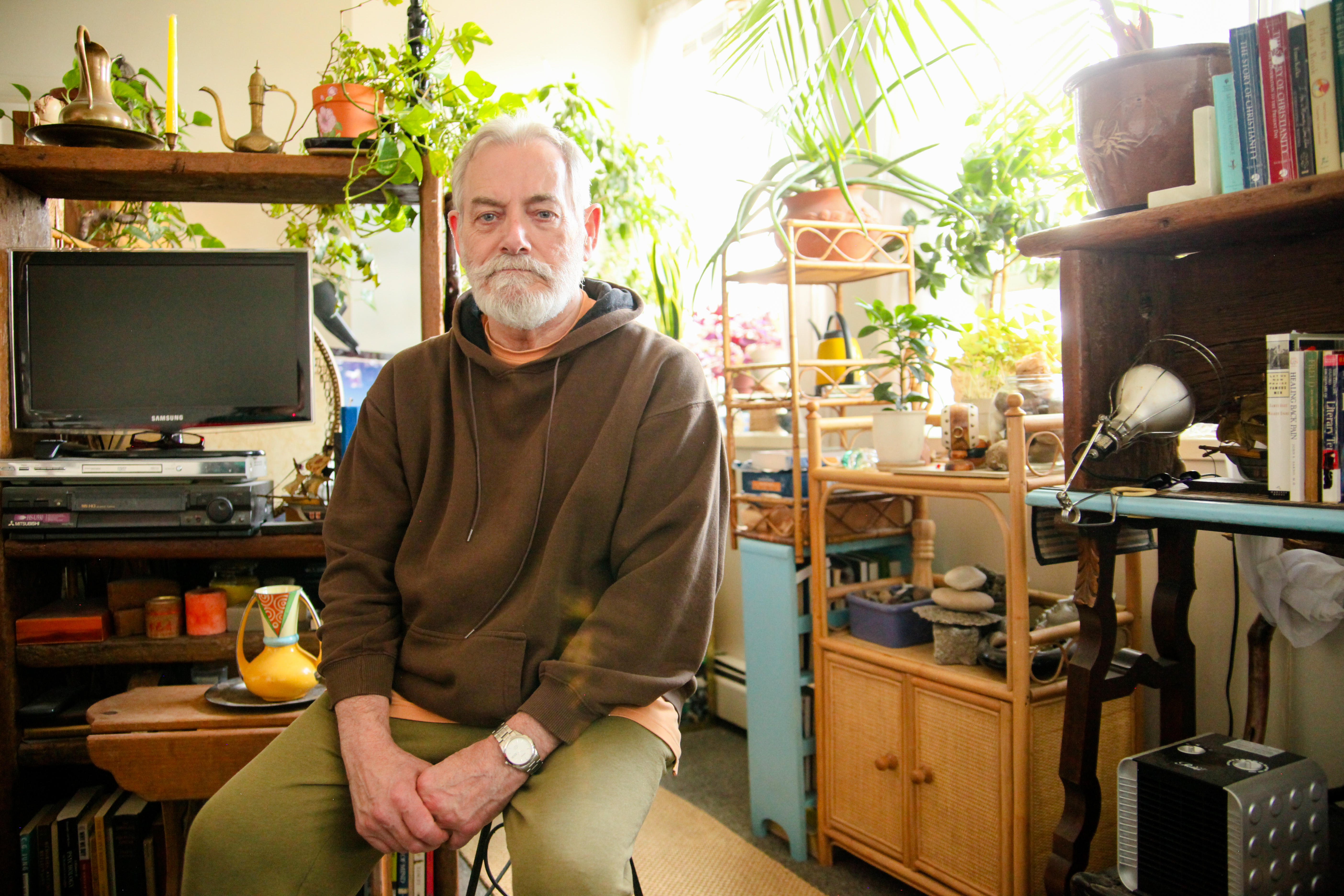 "There's a lot of need for grief because there's a lot to be grieved in this circumstance. It's not just personal fragmentation and dislocation. It's a fragmented, broken society that we're all part of. And if we're not feeling a deep sorrow about what this is about, there's something fucked up about the society. Because it's a very big tragedy that things get to this impasse."
Marnie was part of an ugly social hierarchy in the Downtown Eastside that permeates all aspects of Vancouver life.
"The people that are probably at the bottom of that hierarchy would be women and Indigenous women more so, and probably Indigenous women with gender identity issues would probably be even more so," Lyotier says.
"And yet we all have incredible assets that we can bring to the table to share with one another. And Marnie was so beautiful. She had so much. And yet, I sensed that she felt very much the target of others' oppression."
'An old boys' club'
In the 2012 Atira video, Marnie tells a story about getting assaulted by a couple outside a bar on Denman Street. She said those people "hated us just simply because we were Aboriginal and we were homeless."
"The guy ended up just cracking my friend so bad that his body went stiff and he hit the ground. And then they dragged me over to the curb and they were going to kill me. And they were booting me in my head, trying to crack my head and stuff. And I thought, I'm gonna die. This is where I'm gonna die, right. And then all of a sudden it stopped. And I went to get up and, for some reason, the cops were doing their job! And there was about four cop cars that had pulled up and dragged this couple off of us."
The disturbing part about it, Marnie said, was the racism that underpinned the event. "The whole time that these two were being arrested, they couldn't understand it because they were doing everybody a favour by getting rid of those two bums. They're getting put in a paddy wagon and they're screaming at the cops because they're arresting the wrong people. They couldn't figure it out."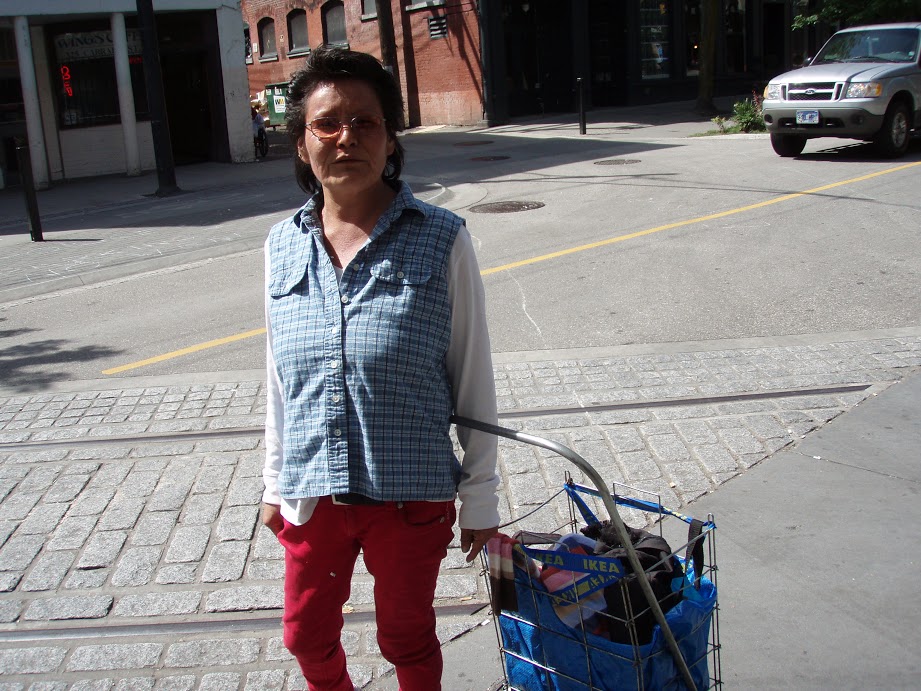 It's part of a racist society that persists, and of which Abbott is painfully aware. Racism and misogyny are what she and her staff are working every day to address meaningfully through Atira.
"Women are severely under-represented in the Downtown Eastside. Especially Indigenous women," Corbett says. Reflecting on her frontline work in emergency situations, "The Downtown Eastside," she says, "is an old boys' club." There are few welcoming spaces for women — she knows about homeless shelters with 100 beds for men, but only 20 for women.
Whenever she has openings at the Gastown Hotel, she tries to specifically request women from BC Housing because there are usually so few spaces for them.
"Everybody has so many different spaces for men," she says. "We need more spaces for women because they are so under-represented."
Spaces for people like Marnie, who had become so accustomed to never having a place of her own that, even long after she'd got housing through Atira, she would absent-mindedly set up for the night at English Bay.
"I would find myself there quite often, setting up my little bed and everything," she said in the 2012 video, reliving how suddenly it would dawn on her that she didn't have to sleep there because she wasn't homeless anymore.
Then she laughed. The sound is unforgettable. "'Oh yeah, I got a place!'"