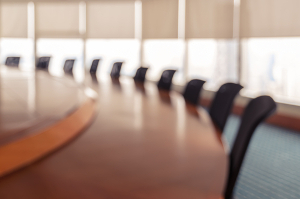 A British Columbia watchdog says Teck Resources' appointment of a Chinese government official to its board of directors undermines Canada's control of its resources.
Dermod Travis of Integrity BC said the move gives China a voice at the board table of one of Canada's largest mining companies, with revenues of more than $8 billion.
"You have an official with a foreign government who is sitting on the board of a public company in Canada," Travis said. "There are a lot of people in China they could have chosen, and the fact this individual is a member of the government should set off alarm bells."
He said he isn't aware of any other foreign government officials sitting on the boards of Canadian corporations.
Quan Chong was elected as one of 14 directors on the Teck board in April.
A Teck spokesperson said Chong has a wealth of experience in international trade and insight into the business climate in China.
"China is Teck's most important market, accounting for over 25 per cent of our sales in 2015," said Chris Stannell. "Mr. Chong's knowledge of China and international trade make him a strong addition to the diverse skill set and knowledge base of our board."
China's state-owned China Investment Corporation bought a 17 per cent stake in Teck Resources in 2009 through a subsidiary called Fullbloom Investment Corporation.
Travis is concerned because Chong also serves as a deputy -- a position similar to a Member of Parliament -- in the National People's Congress of China, which describes itself as the "supreme organ of state power in China" on its website.
Travis said Chong's appointment is part of a worrying trend as China's government invests in Canadian resource companies.
"We ultimately risk ceding a great deal of control over the rate our resources are mined, the use of those resources and, potentially, who will be hired to do the mining itself," Travis said, pointing to a 2012 controversy over a Chinese-backed company's plans to use Chinese workers at a mine in northern British Columbia.
In 2012 Ottawa placed restrictions on foreign state-owned enterprises' ability to purchase Canadian companies. But Travis said the regulations are focused on oil and gas, particularly the tar sands, rather than mining.
Travis noted that if companies controlled by foreign states seek tax breaks or aid, Canadian taxpayers could end up subsidizing those governments.
Travis noted that control of Canadian corporations by Chinese state companies should be of special concern due to Beijing's human rights record.
Imagine if a U.S. senator was elected to the board of a British company, Travis said.
"People in the United Kingdom would scream," he said. "Same situation, except this time it happens to be a representative of government that's one of the most repressive governments in the world."
Canada has no rules about members of foreign governments sitting on the boards of directors of Canadian companies as long as 25 per cent of their members are Canadian citizens.
Travis said he has no issue with foreign residents being on boards, but Ottawa needs to prevent foreign governments from entering Canadian boardrooms.
"There should be restrictions on members of a foreign government sitting on a board," he said.