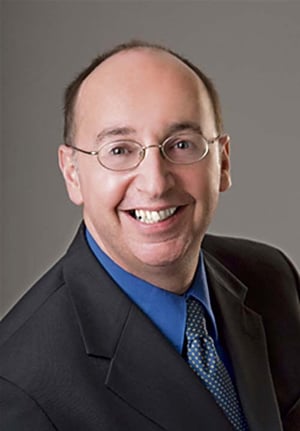 And then there was one.
After almost three years of RCMP investigation, the BC Liberals' Quick Wins scandal has resulted in a single charge of breach of public trust against Brian Bonney, the former communications director for the government's multiculturalism ministry.
Bonney appeared in Vancouver Provincial Court Tuesday morning and returns on June 23. He was released on conditions that he keep the peace and have no contact with a list of 20 people, including John Yap, parliamentary secretary to the attorney general, government deputy minister Shannon Baskerville, assistant deputy minister Kelly Gleeson and ex-Liberal cabinet minister Harry Bloy.
On Tuesday afternoon, Election Act charges against Bonney and former Liberal party official Mark Robertson over payments to a 2012 byelection worker were dropped. The charges were from the same investigation. Their numbered company, which does business as Mainland Communications, pleaded guilty and was fined $5,000.
Bonney's offence is alleged to have happened between Oct. 16, 2011, and Dec. 31, 2012 in Vancouver. Details are covered under a temporary publication ban. If found guilty, Bonney could be jailed for up to five years.
Bonney's lawyer Ian Donaldson told reporters outside the court that his client would contest the charge.
A statement from the Criminal Justice Branch said special prosecutor David Butcher received three separate RCMP reports to Crown counsel, but conceded that it took "considerable time" for the police investigation and complex legal and evidence-gathering. The statement offered no guarantee that more details about the investigation would be made public.
"If, at the end of all related court proceedings, the special prosecutor determines it to be in the public interest that further information about this matter should be provided to the public, including information about other charges that may have been considered during the course of the RCMP investigation and not approved, the special prosecutor will issue a Clear Statement in consultation with the Criminal Justice Branch," the statement said.
'Quick Wins' targeted ethnic voters
The charges stem from the NDP's explosive tabling of a leaked BC Liberal document on Feb. 27, 2013, in the legislature. The 17-page "Draft Multicultural Outreach Strategy" memo was created in December 2011 and January 2012 under Clark's then deputy chief of staff Kim Haakstad.
The memo, which became known as Quick Wins, was the Liberals' plan to win votes from ethnic groups that had been traditionally sympathetic to the NDP. The plan contemplated coordinating party and government resources to "re-engage with ethnic voters" and find "quick wins" in apologizing for past injustices, such as the Chinese head tax.
The NDP, leading in public opinion polls at the time, timed the release of the documents for the annual pink shirt anti-bullying day, a cause Premier Christy Clark had championed since hosting a talk show on CKNW.
Bonney had resigned his government job the week before the scandal erupted. Haakstad quit just days after the memo became public. Yap eventually resigned as multiculturalism minister.
Clark resisted calls for an independent investigation, and ordered her deputy minister, John Dyble, to conduct an internal review. It found several government workers were doing Liberal party work on public time, contrary to the standards of conduct. The party wrote a $70,000 cheque to the public treasury as reimbursement for Bonney's time spent on party work.
Dyble's report, released on March 14, 2013, also confirmed politicians and their staff were using private email accounts to try and evade FOI laws. (Information and Privacy Commissioner Elizabeth Denham later issued a report stating that such emails are subject to FOI requests.)
When the Dyble report was released, the Liberals cited a clause in the FOI law that allowed them to delay release of the records for 60 business days. They were finally released on June 11, 2013, the day after Clark's new cabinet was sworn in. Almost 8,000 pages from the internal probe were released in three files on the government's Open Information website.
Mixed in the heavily censored documents was a Sept. 18, 2012, email written by Bonney that appeared to outline an attempt to keep Sepideh Sarrafpour, who was a Liberal caucus ethnic outreach contractor from October 2011 to October 2012, from talking about the scandal.
"Have [MLA] Harry Bloy meet with her and explain how doing anything would damage the Premier and the party," Bonney wrote. "Have him say how he will try to find her work and get her back involved... If need be, offer x dollars per month to do non public work up to election."
The documents also showed almost $1 million was siphoned from the Ministry of Jobs, Tourism and Innovation to increase the nearly $2.5 million budget for the multiculturalism portfolio a year before the provincial election campaign.
NDP leader Adrian Dix filed a complaint with the RCMP in the summer of 2013 based on new information he had received. On Aug. 29, Butcher was appointed special prosecutor.
The long investigation was cloaked in secrecy, although a March 10, 2014, Burnaby Now story said the Federal Serious and Organized Crime Unit was seeking evidence about party membership sales and online voting procedures for the 2011 leadership campaign.
On Sept. 8, 2014, Butcher filed charges under the Election Act against Bonney and Robertson and their numbered company, 0750837 BC Ltd. for not disclosing expenses related to Sarrafpour's $2,240 wages to work on Dennis Marsden's unsuccessful Port Moody-Coquitlam byelection campaign in 2012. Before the May 17 plea bargain, a trial had been scheduled for the latter half of August.
NDP may release original complaint
In the legislature Tuesday morning, NDP MLAs asked Attorney General Suzanne Anton if the government cooperated fully with the investigation or instructed staff to do so. She did not directly answer.
"It would always be my expectation and, indeed, the expectation of government that members of government and members of staff would cooperate fully with an RCMP investigation," Anton said.
Anton also said she got a "heads-up on this the day before, but that information is kept to me, to myself, and to one or two others. I don't think that it was to the Deputy Premier (Rich Coleman), but it's a very closed process."
Clark was in Ottawa.
Outside court, NDP leader John Horgan said the party may release its original complaint, which also concerned the 2011 BC Liberal leadership campaign.
Bonney is the second BC Liberal charged with breach of trust. The party's executive director, Laura Miller, faces charges in Ontario dating from her time as deputy chief of staff to premier Dalton McGuinty. She is accused of deleting information related to the politically motivated cancellation of two gas-fired power plants in 2011.
Bonney's charge came eight days after the B.C. government's Open Information website was redesigned and the Quick Wins documents removed from the home page. Since June 11, 2013, the three links to the Quick Wins document dump were displayed under the heading Special Information Release. The documents are not available in the new search engine database.
After a Tyee query, Cindy Kukucska, an Information Access Operations manager, sent a link to the March 14, 2013 announcement about the Dyble report where the three missing links had been added to the bottom of the archived news release. "Their current location is appropriate," Kukucska said.