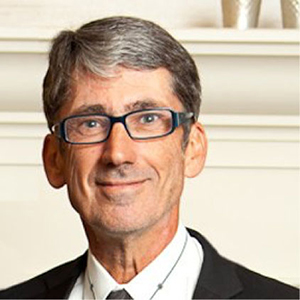 Declaring their university to be in the grips of a "governance crisis," the UBC Faculty Association has copied Premier Christy Clark with a blistering open letter sent yesterday to UBC's new chair of the Board of Governors, Stuart Belkin.
An accompanying email sent to UBC faculty, signed by Faculty Association President Mark Mac Lean, accuses the Board of "operating in the shadows" while deliberately acting "to deny public access, accountability, and proper scrutiny."
The crisis is dangerously spiralling as news leaks out about what led to the resignation of Dr. Arvin Gupta as UBC's president last August, says the open letter, which was also shared with Minister of Advanced Education Andrew Wilkinson.
"Some members of the Board have been shown … to have been involved in activities around the resignation of Dr. Gupta that appear to contravene standard and expected Board practices," the letter notes, asking what should happen to board members who appear to have engaged in "improper conduct."
The letter also asks what measures are being taken to make sure the current search for a new UBC president is "untainted by this ongoing crisis."
A PDF of the letter is viewable by clicking here.
In the accompanying email sent to UBC faculty, Mac Lean laid out a number of questions the Faculty Association Executive Committee wants answered. Excerpts:
"In the leaked documents from last week, we have seen several examples of secret meetings without any subsequent public documentation of these meetings. Does the Board's current practice of holding some full Board and committee meetings without published meeting dates, agendas, and motions passed (and hence of decisions taken) meet the expectations for accountability and transparency for BC public bodies, and the obligations placed on the Board under the law?
"Has the Board been properly constituting and documenting all of its committees and their work? For example, a previously unknown ad hoc committee appears to have been created to manage the Board's interactions with Dr. Gupta in the time leading to his resignation. Where is the documentation for the motions that created this committee? What processes were used, and what records kept of these processes? How many other such committees are there? Why is it necessary to keep the existence of any committee secret? Do all Board members know about each of the ad hoc committees? Is the Board operating in a way that meets all of its obligations under the Freedom of Information and Protection of Privacy Act (FIPPA) and the general guidelines for public bodies? Is it lawful for secret committees to take actions that are not publicly recorded and not available for public scrutiny?
"Two related concerns pertain to patterns of email business conducted by Board members. First, why are all Board members not using a UBC email address for all of their Board work? Second, how does that Board ensure that the work of the Board is properly recorded and archived? For example, the University's response to one of the Faculty Association's Freedom of Information requests for the Chancellor's email correspondence around a critical event claims that (UBC Chancellor) Mr. (Lindsay) Gordon had no emails that were captured by this request. However, other individuals covered under this same request provided several email chains relating to the event that included multiple emails to and from Mr. Gordon. Why were Mr. Gordon's emails, which were clearly about University business, not provided by Mr. Gordon as the law provides? How are Mr. Gordon's emails about university business thus archived? More generally, do the email processes of the Board meet all legal obligations applicable to the Board and to UBC as a public institution?
"In sum, to our minds, the Board of Governors is operating in the 'shadows,' purposively orchestrating its activities in such a way as to deny public access, accountability, and proper scrutiny. Secret agendas, clandestine ad hoc committees, and chains of emails that disappear or are conducted on private email addresses, are not what one expects from the governing board of a significant public institution.
"Moreover, freedom of information law in British Columbia is intended to provide any interested member of the public access to the basic documentation related to the business of a public body such as the University of British Columbia. Such law provides for appropriate confidentiality, but it does not intend that the business of the University should be completely beyond the reach of the public."
Mac Lean's email also promises to survey faculty members and hold a town hall meeting in order to "facilitate community discussion" about the resignation of Gupta and the declared crisis in governance.