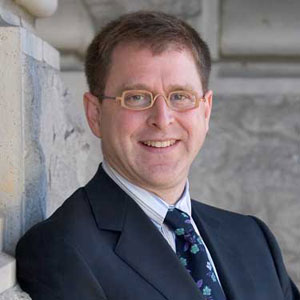 The New Democratic Party intends to win the May 14 election by campaigning against negative campaigning. NDP leader Adrian Dix has said the party won't fight fire with fire -- or, in this case, mud with mud -- no matter how nasty the other side gets.
Like pornography, negative campaigning is hard to define, but we know it when we see it. And most of us say we hate it.
Still, political strategists tend to believe it works. Just look at what the Stephen Harper Conservatives did to Stéphane Dion and Michael Ignatieff. Will negative ads hurt Dix in the same way? And if they do, is being positive an effective counter-strategy?
As election day approaches, the NDP's lead on Christy Clark's Liberals is likely to narrow. If that happens, "the NDP may have to resort to some harder-hitting commentary on the Liberals generally and Christy Clark in particular," said political scientist Hamish Telford. "And that will raise all sorts of questions: 'Well, Mr. Dix, you said you were going to have a positive campaign, now you're doing this that and the other'...
"So it does box him in a bit and that may cause him a problem for sure."
Text book tactics from trailing party
It's not surprising that we've seen more negative ads from the Liberals than the NDP so far. The Liberals are in a classic position to go negative: an incumbent party with an unpopular leader that trails by 10 points or more in the polls.
If the vote's a referendum on Clark's leadership, the Liberals will lose. But if they can turn it into a choice between Clark and Dix, they have a chance. And if they can turn it into a choice between Clark and a scary, morally questionable Dix, their chances get a lot better. That's why we've been hearing about Dix and the infamous "memo to file" from Liberal supporters Concerned Citizens for B.C.
The NDP, meanwhile, has been running a sort of anti-negative campaign, trumpeting their positive approach as a reason to vote for them.
The difference between negative and positive campaigning was summed up by California political consultant Richie Ross, who once said: "I'm going to run a positive campaign if I'm ahead. I'm going to run a very negative campaign if I think I'm very far behind."
Things can get complicated, though, as suggested by the squabbling between the Liberals and New Democrats over who, exactly, is being negative.
"People will have different standards of what they consider to be a negative campaign," said Telford, who is head of the political science department at the University of the Fraser Valley. "From my perspective, I think it's entirely legitimate and indeed appropriate for the respective candidates, leaders and parties to focus on and criticize the policies of the other parties."
Such ads can be "quite hard hitting, but I think that that's fair game," he said.
When a party goes to ad hominem attacks that "question the character of individuals, their motivations, their integrity," that starts to get into negative territory, Telford said.
Even then, if a candidate has some shady dealings in his or her past, questioning that past could be fair game, he said.
To Liberal activists, the Concerned Citizens "memo to file" ads would clearly fit into that category. But Telford's not so sure. "Some of the allegations that they are focusing on date back almost 20 years," he said.
Muddy backlash
But Telford doesn't buy into the idea that the NDP has been totally positive, either.
"We've seen some kind of sly commentary from the NDP. The NDP says, 'We're going to have a resolutely positive campaign -- unlike the Liberals who are going to be negative.'
"It's sort of a backhanded or passive-aggressive negativity."
But if there are grey areas, some ads are, in Telford's words, clearly "beyond the pale" -- like the 1993 ad that ridiculed former prime minister Jean Chrétien's facial paralysis.
It's those kinds of ads we think of when we think of negative campaigning. They're the kind of thing that gives democracy a bad name. Some political scientists claim they turn citizens off the whole political process.
"High-tech advertising campaigns can stimulate people to vote and instill a sense of confidence in government, but only through positive campaign messages," write Stephen Ansolabehere and Shanto Iyengar in Going Negative: How Political Advertisements Shrink and Polarize the Electorate.
Negative campaigning, they write, "is increasingly peeling off a band of citizens who turn from independence to apathy, even antipathy, toward our political institutions."
Negative ads 'improve' conversation: researcher
Other researchers, however, believe that negative ads actually increase turnout. Once again, however, we run into a problem of defining what is negative. For example, Jonathan Rose, of Queen's University, uses a very broad definition of "negative" when he argues that "negative ads deserve a second look."
Defining negative as any criticism levelled against one party by another, Rose writes that "far from the narrative that appears in the media, [negative ads] can improve the quality of our political conversation."
Writes Rose: "Some negative ads are clearly more acceptable than others. Ads that draw attention to policy differences, even though they may make use of stark images to make that point, should be part of the thrust and parry of political argumentation."
For Rose, that doesn't mean ads like the Chrétien face ad, and it's hard to imagine anyone arguing that ads like that are good for democracy.
But you can find Conservatives who argue that, while the Chrétien ad wasn't pretty, it worked. And as long as political pros believe that you can drive down the other side's numbers with ad hominem attack ads, we're going to see a lot of ad hominem attack ads.
Stéphane Dion and Michael Ignatieff would probably tell you such ads work. The Conservatives flattened both of them early in their terms as federal Liberal leader, bombing them with ads that made them look like feckless weirdos. Neither Liberal leader was able to persuade the voters otherwise.
That may be due more to Dion and Ignatieff's clumsy campaigning. Still, the impression has stuck; if you want to win, you define the other guy before he can define himself.
'Positive works': pollster
But negative doesn't always win.
Pollster Bob Penner argues that "positive works." In a blog post, Penner points to the 2011 Vancouver civic election:
Vision Vancouver and Gregor Robertson (with whom I was working) ran a positive campaign focused on Vision's track record, programs, and building awareness of our candidates. The other guys (the NPA), ran a nasty, mudslinging, personally-focused negative campaign -- complete with unsigned letters, name calling, attack ads and chicken suits...
The result: Vision won 18 of the 18 positions we contested, beating the party that has largely governed Vancouver since the 1930s including controlling city council from the mid 1980s to 2002. But... "Negative Works!"
...unless, I suppose, it's done by an angry person in a chicken suit.
In the coming campaign, positivity may lick the angry chickens.
The Tyee was unable to reach a spokesperson for the NDP to comment. But the latest Angus Reid poll found that one out of five respondents wasn't sure what they thought about Dix's performance. That's a lot of open minds to fill with negative images.
If negative does work -- and the Liberals and their allies do a competent job of using it -- the NDP's support could well start to slide away.
And if that happens, it'll be too late for the NDP -- or its supporters -- to go negative. Having pledged to take the high road, any campaign mudslinging by the NDP or its allies will seem not only hypocritical, but desperate.
Also today: Negative political advertising: A brief history.
Read Tom Barrett's accompanying story on mud slinging in past campaigns.