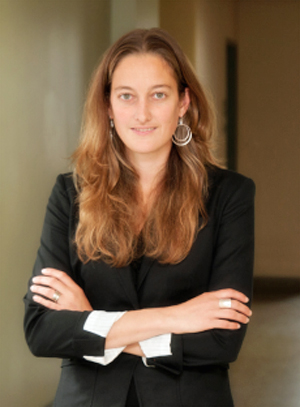 Advocates for legalizing brothels in Canada have been buoyed by a groundbreaking Ontario court decision and a University of British Columbia study finding prostitution is safer when it happens indoors.
But brothel proponents are getting pushback not just from social conservatives but women's rights advocates who fear the public is being misled into believing prostitution can be made generally safe and non-exploitive.
Published by the Gender and Sexual Health Initiative of the BC Centre for Excellence in HIV/AIDS (BC-CfE) and the University of British Columbia (UBC), researchers looked at the experiences of 39 women living in two women-only housing facilities located in the Downtown Eastside of Vancouver.
The two facilities, one of which is run by Atira Women's Resource Society and the other one by RainCity Housing and Support Society have created "supportive housing policies" which allow residents to see johns in their rooms.
The study measured safety in terms of a reduced risk for physical violence and increased control over "negotiating sexual risk reduction with clients" -- meaning better access to condoms. Ninety per cent of the women who participated reported crack use and 30 out of the 39 women were Aboriginal. Psychological and emotional abuse was not taken into account, nor was a past history of violence and childhood sexual abuse.
A recent decision by the Ontario Court of Appeal to strike down a provision in the Criminal Code that prohibits brothels adds weight to the study.
Dr. Kate Shannon, who worked on the project, hopes that if the bawdy house law is struck down at Canada's top court, decriminalizing brothels across Canada, these facilities can be used as an example of how "supportive policies" can extend beyond a housing environment into "more formal sex work environments" -- meaning brothels.
The buildings house women who find it extremely difficult to maintain housing elsewhere, and are considered "housing of last resort," says Janice Abbott, Atira's executive director. Many of the women who live there are addicted and/or have mental illness, are impoverished, and are among the most marginalized in the city.
Shannon said that most of the women who participated in the study were engaged in what is sometimes referred to as "survival sex work" and worked on the streets before living in these buildings. The study compared the women's experience of bringing clients into their own rooms to past experiences soliciting or seeing clients on the street -- in back alleys, cars and public spaces.
This type of experience is most common to very marginalized women, Shannon said. Because these are women who have few to no other options, she says they are most likely to end up in dangerous situations.
What about the johns?
But according to some critics, changing the location where prostitution happens doesn't make it any safer. The crux of the issue is that it's the johns, not the location, that make prostitution dangerous.
Liza McDowell, who works at the Downtown Eastside Women's Centre, questions the type of men who come to the DTES looking to buy sex in the first place. She wants to know why they would come looking for women they know are vulnerable and desperate.
"These are abusive men," she says.
"It strikes me as stunningly predatory to buy a woman in that kind of situation," adds Melissa Farley, founder of Prostitution Research & Education (PRE).
Abbott doesn't agree with this assumption, saying that men who come to the DTES to buy sex are "diverse."
"I've seen lots of men who look like they're going home to Sunday dinner with their grandchildren in the suburbs," she said.
She says that women doing survival sex work in the DTES "experience profound violence," and while she would obviously like to see no violence at all -- and while debates continue around how to best end that violence -- women continue to be abused. In the meantime, Abbott says that women will experience less violence if they are allowed to see johns indoors.
Escape routes?
The housing programs looked at in the study offer a "minimal-barrier, high-tolerance environment." This means that there are "resident guest policies in place which reflect the needs of women who are working in the street-level sex trade" allowing women to bring johns into their rooms.
Other feminists are concerned that such policies don't address the real needs of these women. They want to move beyond harm reduction and focus on the demand, as well as addressing issues like addiction, poverty, and homelessness, which lead women into prostitution and keep them there.
The harm-reduction model advocated by Abbott and Shannon fails to address these issues, says Erin Graham, a front-line anti-violence worker. Regardless of how non-threatening these johns appear on the outside, the question of why they would seek out the most marginalized and vulnerable women in the city is a relevant one.
Graham says the study fails to ask deeper questions about not only why these women are in a vulnerable position in the first place, but why they aren't able to get the help they need to leave prostitution.
Likewise, Farley wonders why researchers didn't ask the women involved if they would like to leave the sex trade and what they would need for support.
Farley, who has conducted research on prostitution for almost two decades, says "any woman in prostitution is likely to have a history of sexual violence, emotional neglect as a child, physical violence, and a lack of educational options and/or job options."
These issues, tied to the racism, sexism, and poverty that channel women into prostitution, need to be addressed, she says.
Graham says the harm-reduction model is one that treats the symptom, but not the cause, of prostitution.
"People need to be offered something meaningful," says Graham. "They need to know that they matter."
She thinks that prostitution is today where the discussion of wife-battering was 30 years ago in that instead of trying to help women out and saying that buying women is unacceptable, people are simply trying to make it "better."
"Why aren't we asking for more?" Graham wants to know. She doesn't want women to have to prostitute in order to survive.
"It feels like they're throwing women under the bus."
Out of sight, out of mind?
Farley says moving women into legalized brothels won't make any difference in terms of ending violence or abuse.
"It's a fantasy that indoor prostitution is safer – it's pimp propaganda."
There's also the issue of emotional and psychological trauma. There are much higher rates of disassociation in women prostituting in strip clubs than women working on the street, and in general there is no difference in rates of post traumatic stress disorder (PTSD), Farley says.
"In our studies we looked at nine countries and found no difference in rates of PTSD regardless of whether people were working indoors or outdoors -- it's all the same," she added.
Studies show anywhere from 55 per cent to 90 per cent of prostitutes have a history of childhood sexual abuse.
Farley also finds the language of "survival sex work" problematic and points out that it's driven by what's called "non-survival sex work," which assumes that there is some kind of choice. The reality is that most prostitution is done indoors and that most of that prostitution is both unsafe and done for the purposes of survival -- so differentiating between indoor and outdoor sex work is misleading.
She wonders if indoor prostitution really just means keeping it out of public view.
"People who don't really care about the women will support keeping it indoors so they don't have to see it. They just don't want it messing up their property values or interfering with their businesses."
Suzanne Jay, a member of Asian Women Coalition Ending Prostitution, brings up "massage parlours" in Vancouver as an example, saying that "the violence that happens in the Asian massage parlours and brothels is not apparent, except in cases of exceptional noise that disturbs the neighbors and/or where there is murder."
Moving prostituted women indoors will protect johns and convince the public "of a false but much more comfortable version of prostitution -- that women choose it, that women are safe, happy, healthy, white, middle-class students enjoying their work," she says.
Shannon agrees that the division between indoor and outdoor sex work isn't necessarily clear, saying: "it's more fluid than that." But she does say that there is a difference -- women who have more resources are in a better position to freely see clients out of their apartments, for example, "anyone living in a West End apartment can bring whoever they like into their apartment without being asked any questions."
Many marginalized women often won't have that choice, primarily because they don't have access to housing that allows them to do so. This means that women working on the streets are criminalized much more often than women who have access to indoor spaces.
Shannon thinks that women living in these women-only housing facilities should similarly be allowed to bring men into their rooms: "What happens in your own room is what happens in your own room -- no one should ask any questions around that."
Case for decriminalization
Both those who conducted the study as well as feminist critics desire an end to violence against women in prostitution, but how best to legislate with that in mind is still up for debate.
Abbott says that Atira has taken a position in favour of full decriminalization of prostitution -- which means decriminalizing the women as well as pimps and johns.
While she says her priority is that women aren't criminalized, she doesn't think the Nordic model (a model that decriminalizes prostitutes and criminalizes pimps and johns) will work as a solution and worries that criminalizing men will force prostituted women "underground."
Yet others claim that legalizing brothels and decriminalizing the pimps and johns ignores the real needs of women.
Graham advocates for the decriminalization of the women, and says it's time for the conversation to move beyond harm reduction, while McDowell says the only real way to keep women safe is to get them out of prostitution, with real alternatives and support.