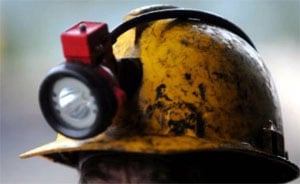 Last July, a small mining company headquartered in downtown Vancouver made an announcement that meant more jobs could be coming to B.C.
HD Mining International, the company's memo read, was now one step closer towards breaking ground on its proposed underground coal mine in the Peace River region.
Who would get the work? Through HD's parent company, Canadian Dehua International, the mining firm had received approval from Human Resources and Skills Development Canada (HRSDC) to bring 92 labourers from China to operate their Murray River mine.
Welcomed or decried, the prospect of Chinese miners extracting B.C. coal persists. As far back as the winter of 2006, Canadian Dehua announced plans of bring "up to 400 workers" to help operate its proposed Gething coal mine near Hudson's Hope.
Last March, Shougang and Kailuan, Chinese steel and mining giants respectively, joined Canadian Dehua in announcing plans to collectively invest over $1 billion at Murray River, Gething, and on other site in the foothills of the northeast. Pat Bell, Minister of Jobs, Tourism, and Innovation, welcomed the plan, explaining that in the area of underground mining, domestic companies "haven't developed the technical expertise that the Chinese have."
So far none of these mines have opened, stuck in regulatory limbo or stymied by opposition from First Nations groups. But as the provincial government advances its twin priorities of mining sector development and stronger economic ties with Asia, a growing chorus of labour advocates and opposition voices are raising concerns over who will be working the province's mines.
While voices within both industry and government see foreign workers as a necessary option for a mining sector strangled by a shortage of skilled workers, these critics warn of a coming underclass of cheap foreign labour, isolated from regulatory oversight, performing work that the province's underemployed citizenry easily could.
More Princetons
When Christy Clark unveiled her B.C. Jobs Plan last September, the import for the province's mining industry was unmistakable. A largely hands-off approach to job creation, the premier's strategy promised a streamlined regulatory process for major mining projects, large-scale infrastructure spending at coal ports in both Delta and Prince Rupert, and the opening of eight new mines and the expansion of nine more by 2015. Pointing to the copper mining town of Princeton during a speech before the Vancouver Board of Trade, Clark painted a picture of the province's economic future.
The moribund mining town had been revived and transformed, Clark explained, thanks to a substantial investment by Japanese corporate giant, Mitsubishi, in the nearby Copper Mountain mining project.
"That's the story of Princeton and that's the story of Asia and the impact that it can have on a province like British Columbia," Clark said to the audience of business leaders, crowded into a ballroom at the Fairmont Hotel Vancouver. "We need more Princetons."
'Who will fill these positions?'
Not everyone was convinced. In a letter written to the Vancouver Sun the following month, labour lawyer and aspiring NDP MLA candidate Sarbjit (Bobby) Deepak explained that Asian trade and investment, the so-called "China Effect," had not improved things in his hometown of Prince George.
"We need more funding and a definitive plan for apprenticeship and skills training in the resource sector, especially with a call to open eight new mines and expand nine others," wrote Deepak.
"Who will fill these positions?" he asked, before suggestively pointing to HD Mining's plan to bring over 92 foreign workers.
Picking up on the story the same day, blogger and freelance writer Laila Yuile was incensed. Condemning the premier's jobs plan as "a big non-vision for defending and creating jobs," Yuile went on to accuse Clark of "selling" the province to China.
Clark had in fact promised to be "the chief salesperson for our province" during her Board of Trade speech and it was in that role that she traveled to China last November. From Beijing the premier enthusiastically re-announced the plans of Shougang, Kailuan, and Canadian Dehua to develop two projects in the Peace region. Despite strong opposition to the Gething project by the West Moberly First Nations band, Clark was confident that both projects would proceed in due time. The price tag attached to the deal was $1.36 billion. The promised job count: over 6,700.
In response, organized labour chimed in last December. Decrying Chinese mining operations as inherently unsafe, Stephen Hunt of the United Steelworkers called for an extensive inquiry into the mining safety standards of any Chinese-owned mining company operating in the province. A few weeks later, Hunt raised the issue of temporary foreign workers specifically, claiming that they would be in no position to complain about any health, safety, or contractual violations of their employer.
Not enough Canadians
But like it or not, foreign workers will inevitably play a role in the province's mining industry over the coming decades.
That's according to David Bazowski, chair of the B.C. Mineral Exploration and Mining Labour Market Task Force. Established over three years ago by the federal government and now sponsored by the province and various industry groups, the task force is charged with investigating ways to address the growing shortage of skilled labour in the province's mining industry.
And there is a shortage, says Bazowski -- one that's been brewing for a long time and is only getting more severe. Just as the province's mining sector has surged in recent years, propelled by persistently buoyant commodity prices and insatiable demand from Asia, the demographic bulge of the baby boomer generation, replete with heavy-duty equipment mechanics, geologists, and mining engineers, continues to pass into retirement.
In other words, just as those skills are needed most, they are in increasingly short supply. And for those qualified workers available, there are plenty of alternatives outside of British Columbia. Many of the skills that could be put to work in the mines of the B.C. interior could just as easily be sold in the oil sands of Alberta or the mines of Australia, South America, or southern Africa.
"We estimate that over the next 10 years there could be anything from over 10,000 to 15,000 new jobs required to be filled in the mining industry," says Bazowski. "Today we're already seeing significant shortages in virtually all the trades and in some of the professional science areas -- geologists, metallurgists, and mining engineers."
To address the shortage, Bazowski says his task force focuses on bringing groups into the industry that have so far been under-represented in the labour force. These include women, Aboriginals, and recent immigrants. Through training and by providing incentives for people to migrate out of urban areas to mining communities in the interior, Bazowski says he hopes over the long-term to replace the retiring workforce with Canadians and permanent residents.
But in the short-term, while the labour shortage is still acute, he says there simply aren't enough Canadians to do the necessary work.
Specialized skills made in China
According to Minister Pat Bell, that may be particularly true of the projects proposed by the Chinese consortium in the northeast.
"It is very encouraging to see the Chinese showing interesting in a project that likely wouldn't have been developed in the Canadian system because of a lack of experience in underground mining," Bell is reported to have said last March.
The alleged lack of experience stems from the fact that the vast majority of coalmines operating in Canada are surface mines. Both the Gething and Murray River mines, in contrast, would be constructed deep underground.
According to the chair of HD Mines, the Murray River project represents a particularly daunting engineering task. With targeted coal seem running as deep as one kilometre beneath the surface, the project may require the world's largest ventilation shaft to pipe out vast quantities of dangerous methane gas.
According to Yan Penggui, chair of HD Mining, the shaft will represent "an engineering landmark." One, according to Pat Bell, that may require a unique array of expertise to construct.
It is for that kind of expertise that the mining industry will have to turn abroad, says David Bazowski.
"We cannot fill current jobs, or those in the future, from within B.C. or Canada alone. We need to go offshore," he says. "I don't think there's anyone who disagrees."
Homegrown expertise
Stephen Hunt of the United Steel Workers does disagree.
"We have a shortage of people in this country who can learn?" asks Hunt. "We're a huge net exporter of mining technology and methods. But apparently people in Ottawa and Victoria don't seem to recognize that that kind of expertise can be home grown."
Hunt points to the underground coalmine operating in Campbell River and the hundreds of now defunct subsurface mines in Nova Scotia as evidence that a pool of qualified labour must exist in Canada.
Careful to emphasize that his objections to foreign workers are not a blanket condemnation of immigration, Hunt says his objections arise over concerns for workers rights and worker safety. The visas of temporary foreign workers visas are inextricably tied to one employment contract. Coupled with the fact that such workers may not speak English or have an adequate understanding of the regulatory process, Hunt says they represent an extremely vulnerable workforce.
These are not hypothetical concerns, he says.
In 2007, two temporary workers from China were killed on an oil field worksite near Fort McMurray when the storage tank they were working inside of collapsed. Last November, the Alberta Court of Appeals ruled that Sinopec Shanghai Engineering Company, the firm responsible for bringing the workers over, should stand trail on 53 work safety violations. Sinopec filed for appeal last week.
Without additional oversight or review, says Hunt, these kinds of accidents are inevitable.
"If you were making 21 cents an hour in China and suddenly you're making $20 an hour in a mine somewhere in British Columbia, are you going to complain?" he says. "Would you know who to call if there was a problem? How would you know who the regulator is at the Ministry of Mines?"
Safeguards are in place: BC government
According to a spokesperson for the Ministry of Jobs, Tourism and Innovation, no additional safeguards for foreign workers are necessary -- the provincial government is already up to the task to protecting all workers in British Columbia
"The chief inspector of mining administers the Mines Act and the Health, Safety and Reclamation Code for Mines in British Columbia to ensure the health and safety of all mining workers," the spokesperson wrote in an email to The Tyee. "This includes conducting frequent on-site inspections of mines to monitor workplace conditions and leading health and safety audits."
Furthermore, the email continues, under federal law, any foreign workers must receive the wage commensurate with the industry standard as signed off upon by the HRSDC. In addition, provincial law bars employers from charging fees or deducting wages to pay for the cost of bringing workers over.
While some labour advocates question the provincial government's ability to enforce these laws, the province seems to be taking some steps to bolster safety regulation in response to booming mining activity. Last month chief inspector of mines Al Hoffman announced the province would be increasing the number of inspectors from 36 to 46 over the next year.
Meanwhile, the Ministry claims the province has also increased efforts to train additional skilled workers. Aside from funding David Bazowski's mining labour task force and providing over $100 million per year to the Industrial Training Authority for trades certification for all industries, to the Workforce Exploration Skills Training (WEST) program as an example of a mining-specific training and employment initiative.
According to a separate press release issued last spring, WEST is a $1.6 million program registering approximately 60 trainees per year.
Underground experience, please
Until these workers actually begin to show up in British Columbia, it's impossible to know how prescient the warnings of organized labour will prove to be.
The Gething mining project is still held up by West Moberly opposition and the Murray River project is still receiving environmental assessment. Assuming these projects are eventually approved, they may not break ground for another year. While HD Mining had hoped to bring over the 92 Chinese workers last September, the company's plans met another obstacle when they failed to purchase a tract of real estate in downtown Tumbler Ridge to house the workers.
In the meantime, the HRSDC go-ahead has expired.
Before reapplying, the company will once again have to give Canadian job seekers the opportunity to apply first.
That process has already begun. At the end of last month, HD Mining began advertising for over 140 positions on Service Canada's jobs bank. The advertisements called for coal miners, construction workers, foremen and women, and industrial electricians with experience working underground.
The offers will remain open until the end of the month, available to any Canadians who might be up for the job.