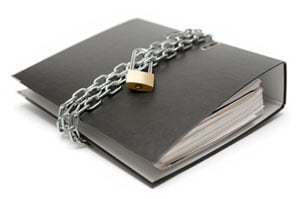 Last year a government somewhere requested records from the British Columbia government about the Enbridge Northern Gateway pipeline project, but B.C. is keeping that government's identity secret.
A similar situation arose in November, with a request a government had made for records related to a bridge in the Okanagan. The records were posted without that government's name, and the name was later censored in records released in response to a request on the handling of the file.
"That's two that they've done," said Mark Weiler, a research associate at Simon Fraser University whose interests include public education regarding FOI. "There is a bit of a pattern emerging."
Weiler is supportive of the B.C. government's move last year to begin posting the responses to FOI requests online for anyone to see, but is critical when the province balks at publishing the information. In November, 2011, The Tyee reported on his concern about the province withholding some FOI responses entirely from the open government website, particularly ones that include ministers' old calendars.
The website was launched as part of an open government announcement Premier Christy Clark made last summer trumpeting her commitment to openness and transparency.
Weiler said he thinks governments are right to use FOI legislation to get information from other levels of government and they should do more of that. It's odd, however, that the province would keep the identities of governments that make those requests secret, he said.
'Personal' privacy for governments?
In the Enbridge request, a government sought, "All briefing and information notes, meeting minutes, and email and regular mail correspondence regarding Enbridge Northern Gateway Project including those internal to Ministries, between Ministries and with Enbridge and its representatives for the years 2009-2011."
It would be very interesting to know which government was seeking those records, said Weiler.
The requester is likely a First Nation or a northern municipality, but could be another province, the federal government or even a foreign nation.
"I'm not surprised other governments would use freedom of information legislation, because it shows their commitments," said Weiler. "I'm surprised the B.C. government is censoring those names out."
In both the Enbridge and the Okanagan bridge cases Weiler requested all the records from B.C.'s handling of those files, thinking they would show which governments had made the requests. But both times the responses (here's the Enbridge one) came back with anything that would identify those governments removed under the act's section 22, which protects personal privacy.
Contradictory practices
"It certainly raises questions in my mind," Weiler said. Many FOI responses identify organizations and individuals by names, but when a government is using the FOI system "suddenly that has to be redacted. I really don't know why they would do that."
In the case of the bridge one, the request and the response named a W.C. Ramsay from CN Real Estate and individual employees of the Ministry of Transportation and Infrastructure, Barry Patterson, Ross Dalpre, G.A. Ward, G.R. Eisenhuth and Brian DeCorte.
But the name of the government seeking the records was severed.
"It's just a blatant contradiction," said Weiler.
A spokesperson for the labour, citizens' services and open government ministry took questions, but did not provide an explanation by posting time.
It's an issue that has not yet come to the attention of the Office of the Information and Privacy Commissioner, said senior investigator Jim Burrows. In general, governments don't have privacy rights the way individuals do, but there are other sections of the act that apply to communications between governments, he said.
The specifics of each case are unique and the OIPC would have to review the file in detail to decide if the ministry had applied the FOI law correctly, he said, adding the applicant is welcome to request a review.
Weiler said he's considering turning it over to the OIPC for review, but will first give the ministry a chance to respond.
In his estimation, a government that makes an FOI request is showing it is serious about an issue, he said. "It distinguishes in my view between governments just posturing and saying something's important to them, and ones who are willing to actually take action."
That the B.C. government would keep that information secret is strange, he said.