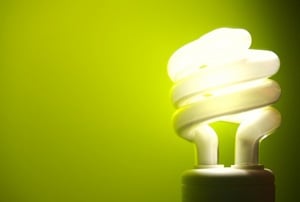 Inner-city neighbourhoods like Vancouver's Strathcona-Grandview-Woodlands region are unfairly labeled as money pits: areas where millions upon millions of dollars pour in to alleviate or eradicate the effects of poverty on the people and families who live there. Yet gross inequality continues to persist, and kids who grow up poor turn into poor parents, stuck in a never-ending cycle of poverty.
The Inner City Response Initiative, a group of service providers, community groups, health professionals, police and anti-poverty activists, want to take a different tack: a network of "place-based services" to nurture children and their families from the womb to graduation, with the idea that a fully-supported upbringing within one neighbourhood leads to a better future.
"People don't grow up in programs, they grow up in communities," says Scott Clark, spokesperson for Aboriginal Life in Vancouver Enhancement Society (ALIVE). "If we want to work with vulnerable populations, we have to work with them in the community they live in."
Nurturing from uterus to university
The Inner City Response Initiative bases their ideas for place-based community strategies on the Harlem Children's Zone, a network of programs that serves a 100-block area of Harlem, one of New York City's poorest neighbourhoods. Starting with parenting programs for expecting parents or those with kids under three, the network of services offers "best-practice programs for children of every age through college... in-school, after-school, social-service, health and community-building programs. The pipeline has, in fact, dual pathways: on one track, the children go through our Promise Academy charter schools; while on the other track, we work to support the public schools in the Zone, both during the school day with in-class assistants and with afterschool programs."
Everything the HCZ has, Inner City wants, tailored to their neighbourhood's needs. Outlined in a document produced by the Initiative, they're calling for pre-natal care; a full range of childcare and pre-school programs, with a one staff member to four children ratio; after-school programs in public schools; private schools; tutoring and support through to post-secondary graduation; job placement programs; building restoration, community beautification and organizing; and prevention of child welfare apprehensions.
The neighbourhood has many examples of these services already. Strathcona Elementary has a community centre, a nurse practitioner, a daycare and a public library attached to its building.
The Responsive Intersectoral Children's Health, Education, and Research (RICHER) Initiative provides primary healthcare to low-income families, but unlike other walk-in clinics in the area, offers families connections to housing and job services, teaches parents how to shop for and cook healthy food, bringing families together to socialize and support each other.
"The idea is that health arises out of a whole range of things: it's part of a continuum of services and supports, and so by engaging with the place-based, if we have a child who may present as having a health issue, but then you start hearing their story... you see what they really need is to be part of a network of friends and have play opportunities," says Judith Lynam, a professor of nursing at the University of British Columbia who works with RICHER, and is also part of the Inner City Initiative.
"Health professionals would typically say, 'That's not my problem, that's somebody else's problem to deal with,' but in this context we can say 'How can we draw upon community resources to help support that child in that way?' It's all about bringing things together."
In addition to working with other services, place-based services also work with the community to find out what their needs are and to come up with solutions for meeting them together.
'We need a vision'
Those services are just the beginning of what the neighbourhood needs, and in order to get the rest, all service providers and different levels of government need to be on board. An important missing element, according to Lynam, is a municipal strategy for the neighbourhood.
"Whenever we make a decision to put services here as a city for high-risk groups, we're eroding, bringing more challenges to the day-to-day lives of children and families who live here," she says, adding that high risk people shouldn't be moved out, but services and government should stop moving them into the neighbourhood.
"I would hope that the process for articulating that wouldn't just be organizations, but would be people who would seek the input, or write in the day-to-day experiences, of the people and try and address those."
Clark would like to see a strategy, too, but specifically for urban Aboriginal people, as he believes it is shocking that the city doesn't already have one.
"Here we are, in 2011, and there is not a comprehensive social, ecological, economic strategy dealing with the most vulnerable Aboriginal girls and women. They're the ones that are dying at the hands of all those predators out there," he says. "We need a vision."
Clark cites the 2006 final report from the federal External Advisory Committee on Cities and Communities as a call for more place-based strategies in Canadian cities.
Chaired by former B.C. premier Mike Harcourt, the report calls for a devolution of services like housing from the federal and provincial governments to municipal governments, where actions can be more responsive to those cities' particular needs.
"The first principal purpose of double devolution is to make sure that all orders of government, with relevant partners from business and civil society, work together to implement governance arrangements that are locally appropriate, including arrangements dealing with significant city-region and neighbourhood issues that may not necessarily correspond with government boundaries," reads the report.
"The second purpose of double devolution is to allow municipalities to develop a municipal taxation structure that gives them access to revenues, some of which grow with the economy while others provide a stabilizing influence."
The City of Vancouver has delegated the creation of a Downtown Eastside Neighbourhood Local Area Planning Process to a board of representatives led by the Downtown Eastside Neighbourhood Council and the Building Community Society. But that process could take at least a year to finalize recommendations for the community, and includes Strathcona, but not the Grandview-Woodlands area.
The million-dollar solution
The Inner City Initiative is calling on the provincial and municipal governments to fund their neighbourhood strategy to the tune of $1 million -- $500,000 for staffing and support, and another $500,000 for capital, saying they can use existing services to supplement what that doesn't cover. It's a drop in the bucket compared to the money governments have pumped into the area in the past.
"Basically the ideas that are in that plan, that people can live here and be part of something, that they don't have to worry on a day-to-day basis about what most of us take for granted: housing, safety, food. So that somehow the systems are working for the families. I guess it's a very idealistic goal, but I think it's quite achievable," says Lynam.
The HCZ has faced criticism for its lauding of the charter school model, which critics like the B.C. Teachers' Federation say underpay and overwork teachers and divert attention from reforming education overall.
Others, like author Paul Tough, who wrote a book about HCZ's enigmatic head Geoffrey Canada, admit there hasn't been enough data collected on the system yet to know if it works.
But families in wealthier sections of Vancouver don't need to worry about where their next meal is coming from, or whether their housing will make them sick because it's damp, drafty, overcrowded or moldy.
They have the social connections and the social capital required to take care of their families that low-income and immigrant families don't have.
With a little planning, cooperation between levels of government and social services and some extra funds, what inner city families don't have won't hold them back any longer.
[Tags: Rights + Justice]