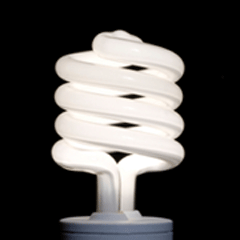 [Editor's Note: This is last in our series of 10 New Ideas for 2011, creative thinking for improving our lives and communities. Find them all here.]
The world's oil supply is poised to shift into carbon overdrive as we finish what could be the hottest year in recorded history.
Analysts have for decades crafted doomsday scenarios about the decline of conventional fossil fuel supplies. It appears now the major issue isn't necessarily so much one of quantity.
Gigantic unconventional reserves lie virtually untapped across the planet. But the massive amounts of energy needed to get at them -- and hence, the greenhouse gases released -- is a thought that makes environmentalists bolt awake at night.
Alberta's oil sands, thought to contain the world's second largest crude oil deposits, are the best known example of this precarious trade-off. The industry this year was set to become the number one source of U.S. crude oil imports.
Oil sands beyond Canada
With two major new pipelines now pumping Albertan fossil fuels into the American Midwest -- and another planned to the Texas Gulf Coast -- industry insiders expect production to triple over the next few decades.
The major downer of course is that producing fuel from thick northern Alberta bitumen releases 82 per cent more emissions than doing it from smooth-flowing conventional oil, the U.S. Environmental Protection Agency estimates.
In less than 10 years, the Pembina Institute warns, Canada's oil sands could be generating more greenhouse gases than New York City.
Yet it would be unfair to single out the Albertans, when so many other high-carbon fossil fuel deposits are poised for development. Venezuelan President Hugo Chavez bragged this summer his country may have the biggest crude oil reserves this planet's ever seen.
The resource, like Alberta's, is thick and gooey and difficult to transport and refine. For now, most big Western oil companies distrust the government too much to set up there. But just you wait, Florida International research fellow Jorge Pinon told The Tyee this September, saying: "Venezuela is the biggest prize out there."
There's many smaller prizes too, scattered in unlikely pockets. An Israeli company began exploring this October for oil sands deposits in Inner Mongolia.
Hungry for Kerogen
Late this November, London market investors were given their first chance to buy into Madagascar Oil, an energy firm partnering with French Total to squeeze more than a billion barrels of Alberta-type bitumen from the politically unstable African island nation.
Russia, Trinidad and Tobago, Kuwait and China are also seen as potential heavy oil players. All these projections could someday look puny too, if the planet's oil shale resources ever yield the fossil fuel bonanza their proponents envision.
The American Petroleum Institute right now is wracking its members' brains to figure out how to blast a substance called Kerogen from solid rock in Wyoming, Colorado and Utah.
If this modern-day alchemy proves commercially viable, the United States could begin exploiting crude oil reserves three times the size of Saudi Arabia's. Just never mind that turning Kerogen into fuel requires massive energy inputs -- code for greenhouse gases -- and up to 3.2 barrels of water for each barrel of shale oil.
That hasn't stopped the parched Middle Eastern country of Jordan from signing two major project agreements in the past three years. And recent reports indicate a third is coming soon.
Time for a summit on the new reality
Add up all the unconventional oil reserves in various states of development, and high-carbon fossil fuels could account for 11 per cent of global oil production by 2030, the International Energy Agency estimates.
Now would be a good time for a world summit acknowledging the corner we are turning towards higher carbon fossil fuels and discussing how to mitigate the effects through the fostering of new technologies and other policy shifts.
And what better place to hold such a gathering than British Columbia, the emerging gateway to the world for Alberta's oil sands crude? A perfect venue might be that billion dollar box with a green roof erected last year in Vancouver.