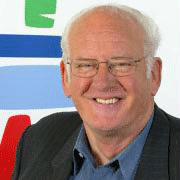 Earlier this week, Vancouver lawyer Terrence Robertson withdrew as the special prosecutor overseeing an investigation into Kash Heed's 2009 election campaign in Vancouver-Fraserview. Now a British Columbia Conservative Party spokesperson says other cases Robertson worked on should be reviewed.
The first to be examined should be Robertson's work on the case involving Ken Dobell, the former deputy minister to Premier Gordon Campbell, said Dean Skoreyko, who ran as a Conservative in Vernon-Monashee in last year's election.
"Nobody seems to be making the Dobell connection," said Skoreyko. "It's an identical situation, if not even worse."
But neither Attorney General Michael de Jong nor a spokesperson for the criminal justice branch, which appoints special prosecutors, says there's any interest in revisiting Robertson's other decisions.
After declining to approve charges against former solicitor general Kash Heed, but charging three people including Heed's campaign manager and financial agent with criminal and Election Act violations, Robertson withdrew from the case revealing that his law firm Harper Grey LLP had donated $1,000 to Heed's campaign.
"I have concluded that my continuing as Special Prosecutor on this matter may well provoke comment from the public and the media as to whether I am sufficiently independent to act as Special Prosecutor in this matter," Robertson wrote in his May 4 resignation letter.
Deeper ties
As the week unfolded, the New Democratic Party raised more connections between Harper Grey and the B.C. Liberal Party. An NDP summary of Elections B.C.'s records show Harper Grey and Harper Grey Easton, as the firm was formally known, have given $57,231.50 to the B.C. Liberal Party and its candidates since 1996.
Former Liberal Party president Andrew Wilkinson worked at the firm before 2001. Bryan Baynham, who vetted candidates for the Liberals in the 1996 election, is a partner.
Nanaimo MLA Leonard Krog noted in question period Thursday that the firm has done $7 million worth of work for ICBC, a Crown corporation reporting to the solicitor general, since 2001.
Robertson himself gave $1,000 to the Liberals shortly after last year's election. In 2005 the firm donated to former Attorney General Wally Oppal's campaign.
The connections had Skoreyko questioning Robertson's earlier work, especially on the Dobell file. "Why wasn't that conflict investigated then? Did alarm bells not go off?"
Cleared Dobell
Dobell, in 2008, pleaded guilty to violating the Lobbyists Registration Act, a transgression for which his penalty was to write an essay.
Robertson decided not to press ahead with the more serious criminal charge of influence peddling, despite concluding there was a "substantial likelihood of conviction."
Dobell had "influence" as it is understood in the law, Robertson found in his report. "By design, Mr. Dobell's Special Advisor contract was intended to provide 'continuity' with files he had worked on as Deputy Minister, and his statements make clear that the term 'Special Advisor' was chosen specifically to indicate that he remained a person of some influence and credibility."
Dobell wanted it known that he was linked to Premier Campbell, he wrote. "Mr. Dobell recognized that people would assume that he would make recommendations to the Premier and that those recommendations would have some credibility."
However, Robertson decided it was not in the public interest to seek a conviction.
"Mr. Dobell held an honest but mistaken belief throughout that his activities were lawful," he wrote, referring to his work on a social housing contract for the City of Vancouver. "He cooperated fully and attempted to be an 'open book' in the Special Prosecution (and in the investigation by [then] Commissioner [David] Loukidelis), which is corroborative of his honest but mistaken belief. His dual role was not hidden from either the Province or the City, and the City received value for the work done."
Even with a conviction, he said, the penalty would most likely be an absolute discharge.
Robertson did not return The Tyee's calls.
No plan to revisit: de Jong
Dobell is now registered as a lobbyist on behalf of the B.C. Lumber Trade Council, Belkorp Environmental Services, Seaspan Coast Intermodal, Vancouver International Airport Authority and the SFU Community Corporation.
Reached by phone, he said he had not heard about the Conservative's wanting to have his case reopened. "They're going to do what they're going to do," he said. "I have no comment."
"I think it's unfortunate that people will now reach back into history and try to rewrite it and make allegations on the basis of information that has been in the public domain for years," said Attorney General de Jong. "The donations that parties receive have been public information for years."
The process in the Heed case was unsatisfactory, he said. "But to now go back and try to rewrite history and make an assortment of allegations has more to do with advancing a political agenda than expressing any real concerns."
Robertson was also the special prosecutor who approved charges in the Bountiful polygamy case, only to have them thrown out of court when the judge found the provincial government under then Attorney General Wally Oppal had first taken the issue to two other special prosecutors, neither of whom had been willing to approve the charges.
"The branch does not intend to revisit any earlier decisions that he made," said criminal justice branch spokesperson Neil MacKenzie. "They're matters that have been dealt with."
Robertson has been a special prosecutor since 1994, he said. "He's a respected lawyer. The branch respects his integrity." In the Heed case, he said, Robertson had a lapse of judgment, but it doesn't reflect on his other work for the branch.
Changes coming
Both MacKenzie and de Jong said there will likely be changes to how special prosecutors are appointed.
A list of potential special prosecutors is determined by the deputy attorney general, the assistant deputy attorney general and the president of the Law Society. When special prosecutors take a case they sign a letter saying they have no conflicts that would preclude the appointment, MacKenzie said.
In the future the branch may point out to people specifically that political donations and work for political parties might be a source of conflict for them to consider, he said.
Many lawyers and law firms donate to political parties and people have a right to participate in the political process, said de Jong. "You have to ask yourself if perhaps we're at a point where the list of qualified candidates to be a special prosecutor needs to derive from outside of the jurisdiction entirely," he said.
Asked why the Liberals appear to have attracted more donations than other parties from people working as special prosecutors, he said, "I think they are on balance supportive of the free enterprise policies of the BC Liberal Party."
The NDP raised questions in the legislature today about whether taxpayers will be paying for Robertson's botched work on the Heed file. In the house de Jong said he couldn't say and didn't even know if he could find out, since the branch acts independently from the government.
MacKenzie said Robertson would like all special prosecutors have had a letter of agreement that would have included an hourly rate, but he could not say whether it included provisions to withhold pay when work is not completed.