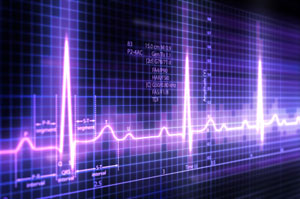 Two weeks after Health Minister Kevin Falcon warned British Columbia's five regional health authorities not to expect any un-budgeted money from the province, the two largest still don't know how they are going to make ends meet, and all of them are predicting severe cuts.
Six months ago, when the health authorities released their three-year service plans prepared for the provincial government, they all indicated they would be able to balance their budgets until at least 2011. Their base funding has not been cut since then. Costs have been rising drastically, but no more than had been predicted.
So why the mid-summer budget crunch, with hospital services and community programs on the chopping block halfway through the fiscal year?
Fraser Health is looking at an anticipated $115 million shortfall on an operating budget of $2.4 billion this year. "We are planning to balance, as we have in the past," the authority's interim VP of Communications, David Plug, told The Tyee, but final decisions on how to do so have not been made.
"Most of our initiatives are going to be invisible to the public because they will be in administration and support services," continued Plug, while acknowledging that "at the last resort" the authority would be "reducing or capping clinical services."
The other Lower Mainland health authority, Vancouver Coastal Health, expects to save $24 million this year by slashing administrative and support budgets, but still has approximately $65 million to cut -- about 2 per cent of their $2.9 billion budget.
Some of that money will be saved by reducing the number of elective surgeries during the Olympic games. Some will be covered by increased collection of payment from patients not covered by the Medical Service Plan and higher fees for private rooms. The authority is also reviewing the 350 contracts it has with outside agencies to determine if the services are required or if they could be provided more cheaply.
"If we're making administrative cuts, they should too," said Vancouver Coastal's Regional Director of Public Affairs, Gavin Wilson.
Plans to chop 100 Interior health jobs
At Interior Health, the story is much the same. One hundred administrative jobs will be cut, overtime will be strictly curtailed, and "seasonal slow-downs" in elective surgeries may be extended. A July 15 memo to employees from CEO Murray Ramsden explained that "some preliminary plans have been presented to government, but due to the size of the fiscal challenge... more savings need to be found."
Northern Health is looking to find $14 million in savings (2.3 per cent of its budget) through cuts to administrative costs and better management of overtime.
The Vancouver Island Health Authority has indicated that it expects to meet its budget by -- among other changes -- capping elective surgeries and MRI scans, freezing new hires for all except "essential clinical positions," selling properties, increasing fees for restaurant inspections, cancelling all gardening, painting, and other non-essential maintenance at its facilities, and encouraging staff to take unpaid days off.
Buried discrepancies in 'balanced' budget
And yet, in February, when the agencies' service plans for last year were finally released, all of the plans included perfectly balanced predictions of revenue and expenditures in 2009-10 and 2010-11.
Or at least, the numbers were perfectly balanced in the summary tables. If you read the fine print, a different story emerged.
Fraser Health, Vancouver Coastal Health, and the Vancouver Island Health Authority all included footnotes to their fiscal outlook indicating that "cost pressures" -- equivalent to 4.1 per cent, 3.2 per cent and 3.0 per cent of their 2009-10 operating budgets, respectively -- had been excluded from the calculations.
Interior Health indicated their plan assumed that "inflationary and demand pressures will be absorbed by departments through funding reallocations" and acknowledged that "residential and acute care bed needs are not fully included in the three-year plan."
Northern Health likewise indicated that their commitment to a balanced budget was based on the reallocation of existing resources to cover "demand, strategic and other cost pressures."
Asked why they could predict a balanced budget without accounting for four per cent of their costs, Fraser Health's Plug explained: "We're one of the largest employers in the province, [our budget] is $2.4 billion. We can do projections, but the nitty-gritty of how we get there, in terms of implementation, there's often still a lot of work to do."
Shortfalls were flagged by critics
The discrepancies did not slip by completely unnoticed. The Tyee's Will McMartin, in his dissection of the provincial government's February budget, cited the unaccounted-for cost pressures as one more piece of evidence that the budget was unrealistic.
NDP Health Critic Adrian Dix warned about the shortfall in February and again during the election campaign.
But the B.C. Liberals focused on the fact that health spending was increasing and that the increase was greater than that allocated to any other department. "Six per cent [average annual budget increase over three years] is pretty phenomenal growth when you look at what every other ministry is facing," Finance Minister Colin Hansen told the Vancouver Sun.
The Liberals also criticized the NDP for suggesting that health care might be cut to meet the budget. Then-Health Minister George Abbott described Dix's concerns as "relentless and reckless fearmongering" in an interview with the Surrey Leader in early March.
The Liberal government only openly acknowledged that the rising cost pressures would lead to cuts on July 15. That's when a memo from Health Minister Kevin Falcon to the Health Authority Board Chairs and CEOs was released. It said, in part:
"As you are well aware, those pressures amount to roughly $360 million in 2009/10, representing 3.5 percent of the over $11 billion dollars you will spend this year delivering high quality patient care. We expect a large portion of those savings will be found by cutting your administration and overhead costs and accelerating shared services activities such as joint purchasing and procurement. You will also face some tough choices in the year ahead to live within your means."
Dix says it "was just incompetence and political manipulation that led us here." At the very least it was a system in which budgetary planning has become an exercise in historical revision, and public accountability is an afterthought.
Planning for the past
When government ministries prepare their service plans -- the outlines of how they plan to spend your tax dollars and what they expect to accomplish with that money -- they do so in parallel to preparation of the government's budget. The plans are released shortly after the budget speech, as part of the government estimates process.
For example, this year's service plan for the Ministry of Health Services, issued in February, outlines how much money will be available in this and the next two years for the regional health services delivered by the health authorities, as well as money for the medical service plan, PharmaCare, and the ministry's own activities.
But the health authorities are not government agencies, they are independent organizations operating their own budgetary process. And although the vast majority of their funding comes from the province, they don't know how much they will get until the Ministry of Health Services divvies up its own budget.
Under their annual agreements with the government -- known as letters of expectations -- the health authorities are also required to submit three year service plans to the ministry each spring, and they cannot plan for deficit budgets.
However, because the health authority's spending plans and the ministry's funding plans are made separately, what comes next has, in recent years, been an extended period of negotiation, with both the service plan and the letter of expectation being debated. Often, additional funding has been allocated later in the fiscal year.
Last year, the government announced $120 million in funding at the end of July.
This year, however, with the province's expectations of revenues declining and deficits growing, Falcon has made clear that health spending is one area of the budget that isn't going to budge.
Last year, the health authority service plans -- the ones that were supposed to inform the public about how government funds would be spent from April 2008 to March 2009 -- were only published in February 2009.
Ministry got plans in May, two months late
For this year's service plans, the health authorities were told in December to delay preparation by two months. As a result, the plans were only submitted to the ministry in May.
The new service plans have still not been made public, and probably will not be until the authorities have decided on enough cuts to balance this year's budgets.
The government's letters of expectations telling the health authorities what they need to do to earn those budgets have also not been finalized, a Ministry of Health Services spokesperson confirmed; he was also unable to provide a copy of the agreements from last year.
None of the health authority representatives who spoke with The Tyee were willing to give firm timelines for those decisions, but all promised that they would be made shortly.
After all, as Wilson of Vancouver Coastal Health explained, we're already well into the fiscal year, so making cuts faster means "maximizing savings" in this year's budget.
Coverup or just 'difficult economic times'?
On the opposition benches, Dix sees the entire situation as an intentional effort by the Liberal government to hide the financial crisis in British Columbia's health system until after the May 12 election.
The health authorities, he points out, "produced service plans [for last year] in April 2008, so the government knows. They don't release them until the following February to the public, but they did them in April 2008, and they told [the government] there would be a shortfall this year. And they indicated as well that there would be a shortfall last year."
"So what happens in the election year? The government, the last week of July... provides them with $120 million to close the gap... to avoid cuts during an election year, but that 120 million melts away this year."
"It's not that complicated," Dix continues. "The government was aware of it. They sent... a note in December saying 'don't prepare budgets'... until after the election, which delays them well into the fiscal year."
"And after the election, we're here. But they knew about this problem 16 months ago."
Liberal explanations
At every step on this path, the B.C. government had a rational-sounding explanation for its actions.
The influx of cash last summer was to give the health authorities more time to review their operations and find cost savings.
The instructions to delay the preparation of this year's service plans were issued because the government, in December, was still trying to avoid a deficit budget and did not know how much money would be available for the health authorities.
And finally, the decision not to allocate additional funds to address the health authority's "cost pressures" this year is due to the recession that is decimating government revenues and pushing B.C. deeper into deficit.
In the words of Kevin Falcon's memo to the health authority boards and CEOs: "In these difficult economic times the 20 per cent increase in your budgets over the next three years is a substantial investment that represents our strong commitment to protecting and preserving our health care system. In that context, it is my expectation health authorities will both live within their means and set our health care system on a path to a sustainable future."
Lean, or skeletal?
The same memo from the Minister was filled with glowing praise for how B.C.'s health authorities have "learned to be more innovative and embraced new ways of delivering care to patients to make our health care dollars stretch farther."
It also said that managing health budgets in the future would "undoubtedly mean being leaner, digging deeper and embracing more innovative ways of delivering care."
How will that process be made accountable to the public? So far, the public has not had access to government letters of expectations for health authorities, and the preliminary service plans those authorities have prepared in response. Nor are health authorities required to indicate how they would meet a balanced budget predicted in those plans, so the public knows what is at stake.
More transparent budgeting might help British Columbians recognize the growing costs of their health system, and therefore spark a real debate about how much we're willing to pay for our health care. Because, as the health authorities work to follow Minister Falcon's directive to start making "tough" choices, the question becomes: how lean can we get?
Banking on hopes
Eliminating the gardening budget may help the Vancouver Island Health Authority get through this year, but it's not the cost of flowers and hedge-trimmers that has been putting pressure on budgets.
The rising costs are due to four key factors: a steadily increasing population, an aging population, a shift to newer, more expensive technologies and drugs, and inflationary cost in supplies and in employee collective agreements.
New initiatives such as a province-wide purchasing agreement, or a system to coordinate MRI schedules between the two Lower Mainland health authorities will save some money, but won't reverse the overall trends.
All the health authorities are pledging to cut down on employee overtime through better scheduling, but the fact remains that many areas do not have enough skilled staff to cover all the work that needs to be done without overtime.
And plans to cap surgeries and scans do not reduce demand for these procedures -- they just push the problem into the future.
When The Tyee asked Vancouver Coastal Health's Gavin Wilson if the planned slow down in surgeries during the Olympics would essentially just transfer costs from this year's budget into next year's, his answer conveyed more hope than fact:
"Maybe the economy will be better next year," he said.