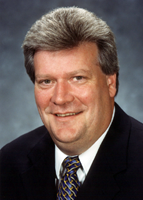 The good news is the provincial government is promising to fix the welfare system. The bad news is they broke it really, really badly and much damage is already done.
"A lot of these problems have been really bad for seven years," said Sarah Khan, a lawyer with the B.C. Public Interest Advocacy Centre. "Many of them have been chronic since 2002."
The problems go back to the period after Premier Gordon Campbell's BC Liberal Party first formed government. As the Tyee reported in a 2004 series, Campbell's reforms led to a huge drop in the welfare caseload. While the government claimed the drop was from people going back to work, much of it with the help of private job placement companies, there was plenty of evidence the new rules were being used to rule ineligible people who would previously have gotten help.
In 2005, after trying to get the government to change many of the policies, Khan filed a complaint with the Ombudsman's office.
That complaint led to the recent release of Ombudsman Kim Carter's Last Resort, a 121-page report that found the welfare system is "overly complex" and not designed to meet the needs of the people applying for help. Kafkaesque bureaucracy was keeping people from getting assistance, she found.
Communities suffer
That broken system affected not just the people denied assistance, said Khan, but communities across the province.
"We think the increases in homelessness are directly attributable to the problems identified in this report," Khan said. Had the Liberals fixed these problems years ago, or not created them in the first place, she said, "There's no way we could have seen the levels of homelessness we see now."
Ombudsman Carter did not look at homelessness in her report, but in an interview said a well-functioning system would reduce the chances of people falling through the cracks. "You don't want a system that has a gap there so people lose everything. It's very hard to get people back. You want something that will catch people and tide them over."
Housing and Social Development Minister Rich Coleman is responsible for both income assistance and homelessness. Asked about the connection between homelessness and the difficulty people have getting welfare, he said, "I don't agree with that at all. Homelessness is a whole different issue with mental health and addictions. It's way beyond something that's just social assistance."
The NDP's income assistance critic, Jagrup Brar, said there are many factors contributing to homelessness, including the low minimum wage, the lack of affordable housing and insufficient care for people with addictions and mental illnesses. But welfare plays a part too: "Making it hard for people to access income assistance supports is part of that gain."
Unemployment low, homelessness up
The number of homeless have doubled in many communities, including Vancouver, Surrey and Victoria, Brar said. "It's very hard to understand why the number of homeless people will go significantly up when the unemployment rate was very low. It's clear there is something wrong with the public policy."
Others point to limiting welfare as a big part of the problem. "It's contributed to where we're at right now with so many destitute people," said Susan Henry, a community worker and advocate at First United Church in Vancouver's Downtown Eastside. "When you don't have any income, or this tiny income, how can you afford to have a place?"
For several years people who are homeless have been allowed to sleep in the church. That number exploded after 2002, she said. "It was just awful," she said. "A lot of the damage has already been done quite some time ago."
Henry was very positive about Carter's report. "It confirms everything we saw," she said. "It reveals the central ugliness of welfare."
Things have improved slightly, she said, but she's dubious about the Liberal government taking credit. "You created the problem in the first place," she said. "The ministry is seizing credit for solutions that we, the advocacy community, forced them to create."
Change is underway: Coleman
Coleman too was positive about Carter's report. "She was really good working with my office," he said. "It was a pretty good collaborative process between us to see how we could improve things."
There were things that were obviously unfair, he said, like requiring single parents whose children were younger than three years old to go through a three week job search before they could get welfare, even though once they gained assistance they would not be required to work.
"When I got the ministry last year, a lot of those questions were my first questions coming out of the box, so we'd already started to change those things," Coleman said. "I thought, if you have children under three, and you're going to get social assistance, why [are] we going to send you on a job search when you've got to take care of your kids?"
Coleman said his comments were not a criticism of Claude Richmond, from whom he'd inherited the ministry.
In fact, the ministry responsible for welfare has had three different names since 2001, and five different ministers. Besides Coleman and Richmond, Stan Hagen, Susan Brice and Murray Coell have held the post.
The major changes happened under Coell's watch. A former social worker himself, the B.C. Association of Social Workers unanimously passed a motion saying they had lost confidence in him.
Coell defends his record
In a March interview, Coell defended the changes he oversaw in 2001 and 2002. "In a system that revolves around people, you have to be willing to change as the times change," he said. "In our early part of our mandate of course the job was to get people back to work, which we did."
He asserted the 100,000 drop in the welfare caseload was due to the government's success getting people back to work, though Carter pointed out in her report, as others have before, that the government has no evidence to support the claim.
"We're now in a different economy, which will have different challenges," Coell said. "At the time we had the best advice we could to make sure people got employment. The economy helped with that. I think the retraining programs really helped."
Asked about the criticism he took personally, including the BCASW censuring, he said, "I think [that will happen] anytime you make change, and we made major change to the welfare system, and it needed to be done. You had at one point six out of 10 single parents on welfare in British Columbia and one out of 10 people on welfare in British Columbia. It wasn't needed. What was needed was retraining and the ability to create jobs, and we did that."
There's plenty of blame for members of the Liberal government to share, said the NDP's income assistance critic, Jagrup Brar. "It's not any individual, it is the government," he said. "It is the B.C. Liberal government responsible for this mess."
Providing welfare should be based on individual's needs, he said. "I don't think you can tie this policy to the economic cycle. The social safety net is there to support people in their tough time regardless of what the economy is doing."
He added, "The changes they made were more ideological."
Related Tyee stories: