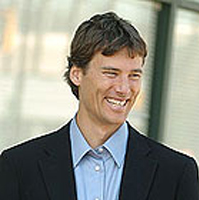 A herd of aspiring politicians has stampeded into Vancouver's newest political party, hoping to plant their feet firmly on the coattails of Vision Vancouver mayoral candidate Gregor Robertson.
Twenty-eight would-be city councillors, parks board commissioners and school board trustees have declared their candidacies for the centre-left party, and more are expected in the coming weeks. Among those still pondering entry into the Vision contest is Sikh community leader Kashmir Singh Dhaliwal.
The Non-Partisan Association, still reorganizing itself in the wake of mayoral nominee Peter Ladner's defeat of Mayor Sam Sullivan, has given itself more time to recruit additional candidates. At least 17 NPA members have already been nominated or are currently seeking the centre-right party's nod.
The Council of Progressive Electors has 16 declared candidates, including five for city council.
SFU political scientist Kennedy Stewart said the rush toward Vision is a clear response to the success of the 13,600-member party, and the popularity of mayoral nominee Gregor Robertson.
"The mayor is the key to these elections," Stewart said. "This could be a slam dunk for Gregor. But it's not an automatic win."
Stewart warned that Vision and COPE now find themselves in a pickle: Either they must turn away more than a dozen qualified city council candidates -- an option rife with hurt feelings -- or field too many candidates, a choice that would give the NPA a mathematical advantage at the polls.
"This has the potential to become the political equivalent of a 50-car pile up," Stewart warned.
Stampede at Vision
An unprecedented 14 candidates have already declared that they will seek Vision Vancouver nomination for city council. But Vision's most talked-about council candidate has yet to make up his mind.
"I'm thinking about it," Dhaliwal told The Tyee. "Call me Friday."
In addition to being a widely respected moderate, Dhaliwal leads the executive committee of the Khalsa Diwan Society, an historic Punjabi organization that operates the large Ross Sikh Temple in South Vancouver and routinely attracts more than 100,000 people to an annual Vaisakhi day parade.
If he runs, Dhaliwal will likely win the backing of incumbents Raymond Louie, Tim Stevenson and Heather Deal, each of whom is running for re-election. Their seats are not protected under Vision Vancouver nomination rules, though their status as party elders renders re-election likely. (Incumbent George Chow has not declared his intentions.)
Former Green Party school board trustee Andrea Reimer and Chinese-Canadian community activist Kerry Jang have emerged as among the most visible candidates in the crowded field. Reimer, who co-chaired Gregor Robertson's mayoral nomination campaign, and Jang, who worked for runner-up Raymond Louie, are running a joint campaign aimed at bringing their respective communities together.
"We move in totally different circles. The opportunity to bring our circles together was just way too exciting." Reimer said.
Communications consultant Catherine Evans is known to Westsiders, where she ran for the federal Liberal party nomination in Vancouver Quadra. Likewise, Kwantlen professor Heather Harrison is a familiar face to the Vision faithful; she ran for council under the vision flag in 2005.
"Last time I just went to a few interviews... and at the end of the day, they said, 'You get the job,'" Harrison recalled. "It wasn't as good for the party."
Former Larry Campbell aide Geoff Meggs and Downtown Eastside attorney David Eby are well-known to city hall regulars, but less so among the voting public at large.
Likewise, Rey Umlas is well-known within Vancouver's vibrant Filipino community, as Demitri Douzenis is among local Greeks. Rounding out the declared Vision council candidates list are Doug Bencze, Ray Lam and Vaune Adams Kolber.
Vision also has eight declared candidates for the seven-seat parks board, and six for the nine-trustee school board.
NPA loosens its reins
Though the NPA website has for more than a month advertised Aug. 13 as the "cut-off to submit applications as a candidate," newly elected NPA president Ned Pottinger said on the afternoon of Aug. 13 that the party would continue courting council and school board candidates for several more weeks.
"There's been huge interest in this campaign," Pottinger said. "But we weren't able to give prospective candidates the attention they deserved in the weeks since the Sam-and-Peter thing in June.
The party nominated 13 candidates at its June meeting, and will not officially announce any more until they have been vetted by the party's board.
Those already nominated include city council incumbents Suzanne Anton, Elizabeth Ball and Kim Capri, along with current parks board chair Korina Houghton and developer Michael Geller.
False Creek Community Centre Association president Leanore Copeland has announced that she will run for the NPA council. And a source within the party has told The Tyee that retired HSBC vice-president David Lee will also run for an NPA council seat.
"We'll be running more than a full set of parks board candidates, a good compliment of city council candidates and we're still working on recruiting candidates for school board," Pottinger said.
One unexpected name vying for the NPA parks board slate is Downtown Eastside advocate and three-time independent city council candidate Jamie Lee Hamilton.
"I handed in my nomination paperwork today," Hamilton told The Tyee. "I guess they'll review it and either call me for an interview or approve me outright."
When asked why the one-time COPE candidate was now seeking the endorsement of the NPA, she said, "I think the NPA has had some really good parks board commissioners in the past. I feel comfortable with them."
Will the NPA feel comfortable with a former madam who now puckishly bills herself as Queen of the Parks?
"Is the tent going to be large enough to accommodate someone like myself? That will be the test for sure. There hasn't been anything yet that has shown me otherwise," Hamilton said.
COPE returns to the fray, seeks peace
Sixteen candidates have already thrown their hat into the COPE ring, including four of the party's five incumbents.
The evolving COPE slate includes five council candidates: incumbent David Cadman, former COPE city councillors Ellen Woodsworth and Tim Louis, former board of variance member Terry Martin and community activist Meena Wong, a former understudy to Toronto city councillor Olivia Chow.
Six COPE candidates have declared for school board and five for parks. What remains to be decided are how many councillors and board members COPE will nominate, and whether or not the 40-year-old progressive party will run a mayoral candidate.
"There's a momentum in this city, a momentum that wants to defeat the NPA. How that plays out vis-à-vis parties, its way too early to say," Woodsworth told The Tyee. "We're in discussions with Vision Vancouver, and we hope to reach an agreement with them as soon as possible."
Woodsworth said any deal would have to include a joint mayor, a joint slate and a common campaign.
"Right now Gregor is very popular," Woodsworth said. "I think part of the reason Gregor is so popular is that people from COPE and Vision like him and what he stands for. They like him also because he says he wants some kind of common campaign... if we were to run our own mayoral campaign, that would significantly change the dynamic that is operating right now."
SFU's Kennedy Stewart agreed: "If the left is united, this campaign will be a cakewalk for Gregor. If there's a split in any way, Peter Ladner and the NPA will rule the next city council."
Stewart warned that the sooner Vision and COPE agree on how many seats each will run, the less damage will be done.
"Neither executive has clarified how many seats are up for grabs," he said. "That could lead to a lot of hard feelings. If someone goes in and spends a lot of money and time to win one of these contests and finds out at the last minute that the party is only going to run six candidates, they might feel cheated."
But Stewart warned against the temptation to run too many candidates. He said that while voters are allowed 10 votes on the Vancouver council ballot, in fact voters only choose an average of eight. So, for example, if Vision were to run 10 candidates and COPE were to run five -- and if the NPA were to limit itself to only seven or eight -- the short list of NPA candidates would win, because they would presumably get all the right-leaning votes, while the left-leaning votes would spread out among twice as many candidates.
"If you run fewer than 10, you get a plumping effect," Stewart said. "In a close race, the party that plumps -- or has fewer candidates on the final ballot -- will come out ahead."
Sources within both COPE and Vision said a deal would have to be worked out by Labour Day at the latest.
Nomination 'more complicated'
Vision candidate Reimer sees several reasons why her new party's contest is so crowded.
"I think some of these people are just viscerally excited by what happened in Gregor's campaign. Some of these community activists haven't seen a political phenomenon like this for a long time," she said. "Others, well, maybe there are people who might see an opportunity to get on to council."
The dynamic is the same, regardless of the motivation.
"Frankly, the nomination race in my opinion will be much more complicated than the elections itself," Reimer said. "That doesn't mean that we're a sure thing in the election, it's just that this nomination contest involves much more complicated politics."
Related Tyee stories: